Overview
Step into the future of vaping with the Voopoo Drag 4 Starter Kit – where elegance meets unparalleled performance.
The vaping universe is in a constant state of flux, with innovations emerging at every turn. Amidst this dynamic environment, the Voopoo Drag 4 Starter Kit shines brightly, merging a modern aesthetic with groundbreaking technology.
The Drag 4 is not just another vaping device; it's a symbol of the evolution of vaping. With its refined design, rapid charging capabilities, and stellar performance, the Drag 4 is set to transform the vaping experience for both novices and aficionados.
Experience the zenith of vaping evolution with the VOOPOO DRAG 4 Kit – where every puff is a statement of style and substance.
— Black Note
The DRAG 4 Kit is the latest iteration in the esteemed DRAG series, known for its robust build and exceptional vaping experience. It continues the tradition with new features like the GENE.TT 2.0 chip and an eco-friendly approach, making it a standout device in the market.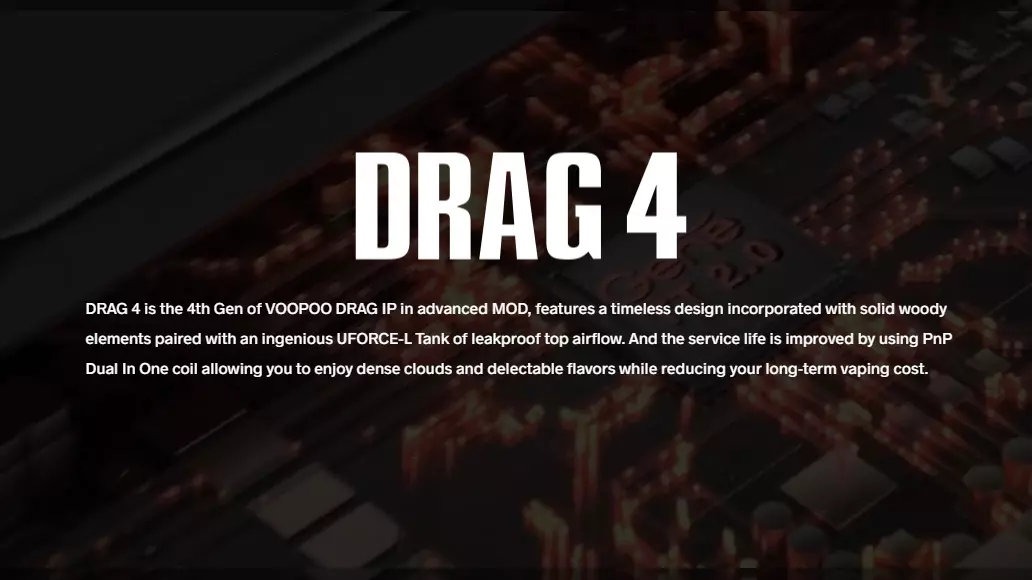 This device, with its unique leather and metal combination, promises a vaping experience that's both powerful and long-lasting. Equipped with the GENE.FAN 3.0 chip, it offers a faster ignition and more stable output, ensuring every puff is perfect.
Features and Specs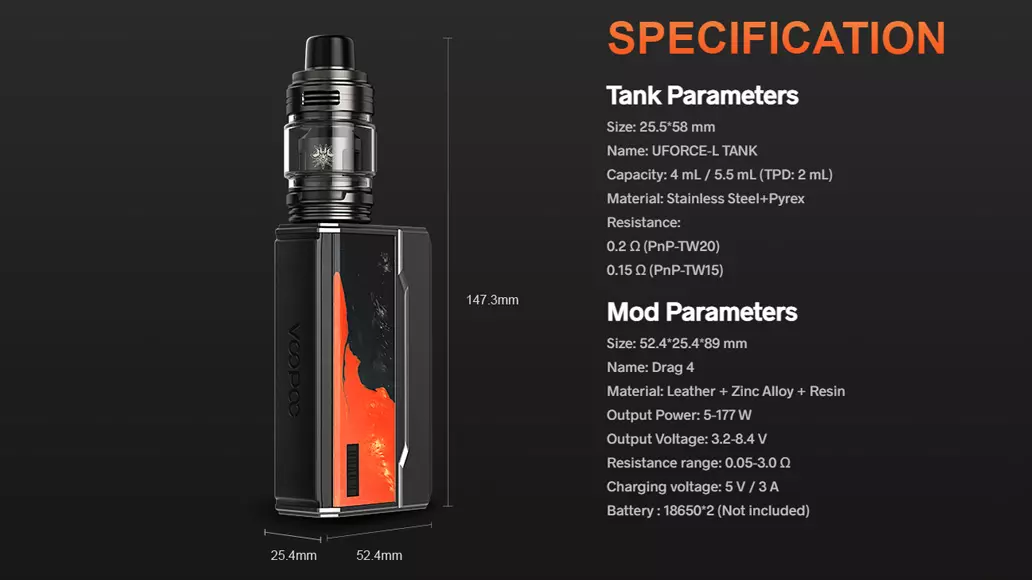 Specifications
Wattage Output: 5-177W, catering to a wide range of vaping preferences.
Battery: Utilizes dual 18650 batteries for extended vaping sessions.
Chipset: Equipped with the advanced GENE.TT 2.0 chip for a responsive experience.
Display: A vibrant TFT screen displays all necessary information clearly.
Construction: A sturdy zinc-alloy frame ensures durability and a premium feel.
Tank Compatibility: Comes with the UFORCE-L Tank, known for its flavor-enhancing capabilities.
Coils: Utilizes the versatile PnP Coil Series for a customizable vaping experience.
Charging: Supports 3A Type-C fast charging, minimizing downtime.
What's in the Box?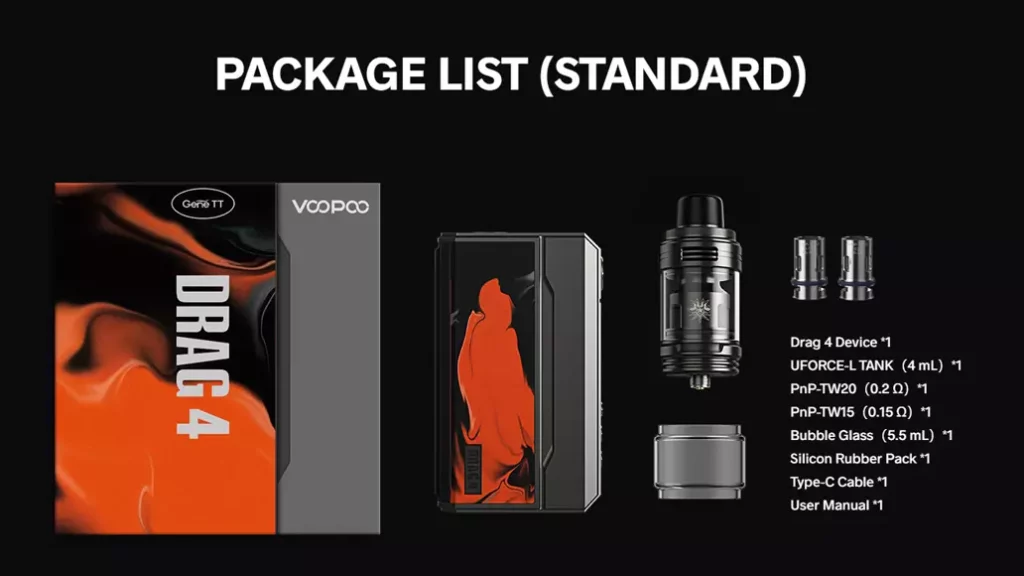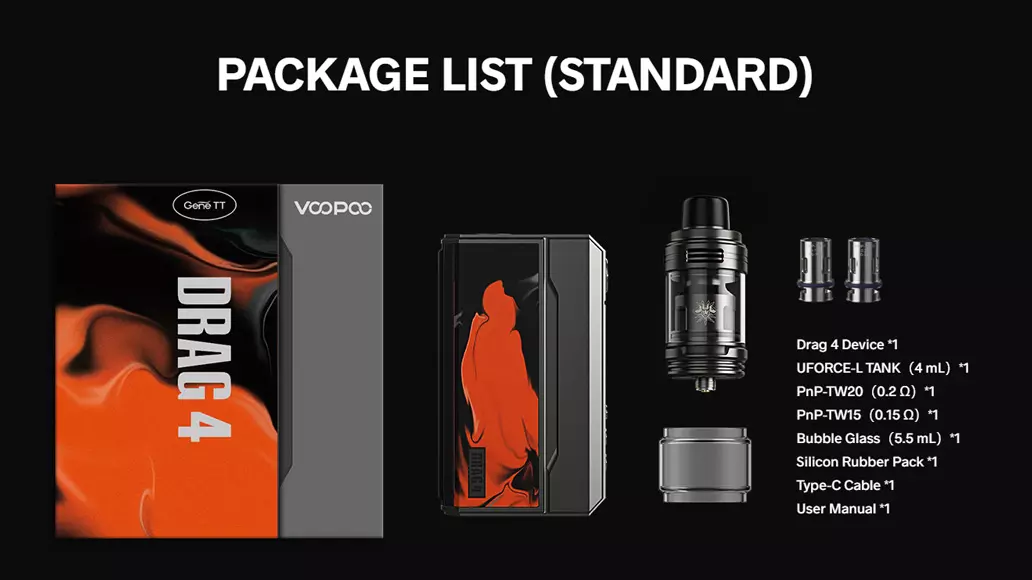 Each DRAG 4 Kit includes:
1 VOOPOO DRAG 4 Mod
1 UFORCE-L Tank
1 0.2ohm PnP-TW20 Coil
1 0.15ohm PnP-TW15 Coil
1 Spare Glass Tube
1 Type-C Cable
1 User Manual
Spare Parts
Design and Appearance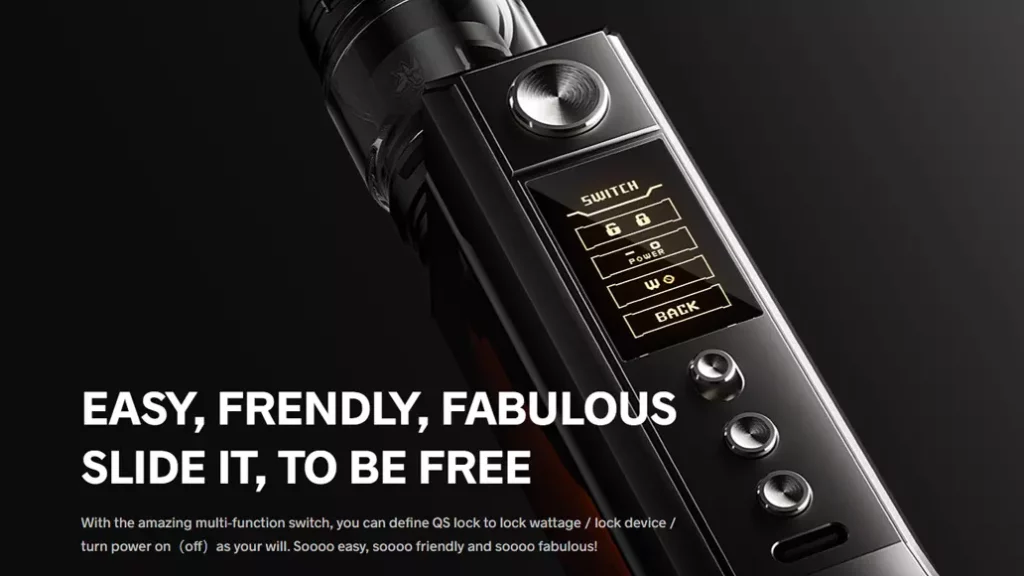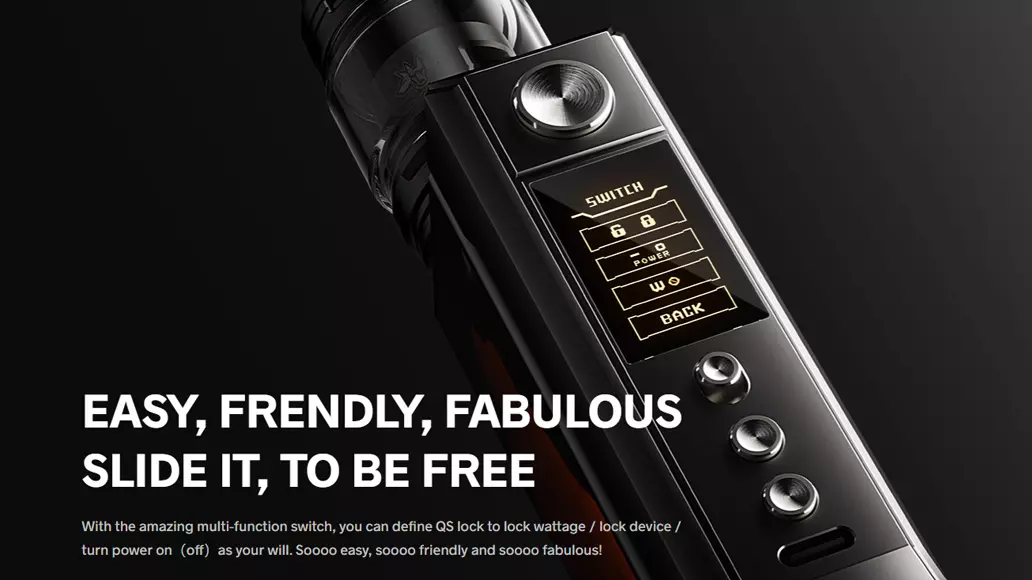 The DRAG 4 Kit boasts a sophisticated design with a blend of resin and wood elements, giving it a luxurious look and feel. Its ergonomic structure fits comfortably in hand, enhancing the overall user experience.
Available Colors: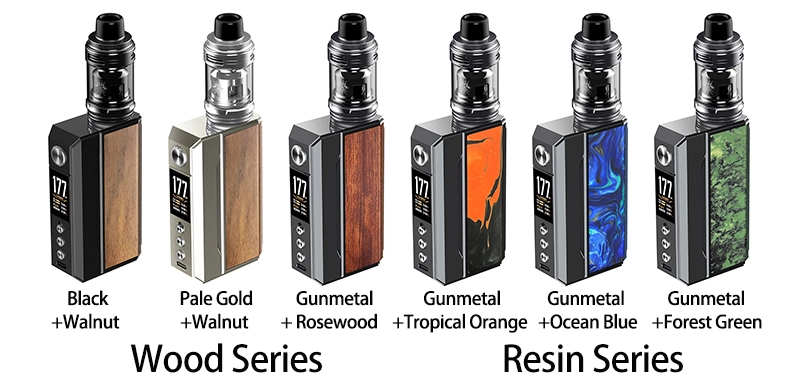 The VOOPOO DRAG 4 STARTER KIT is available in the aforementioned colors.
DRAG 4 Functionality
The GENE.TT 2.0 chip offers a multi-function switch and a user-friendly interface, making it accessible to both beginners and seasoned vapers. The device also features a new TC mode, enriching the customization options.
DRAG 4 Performance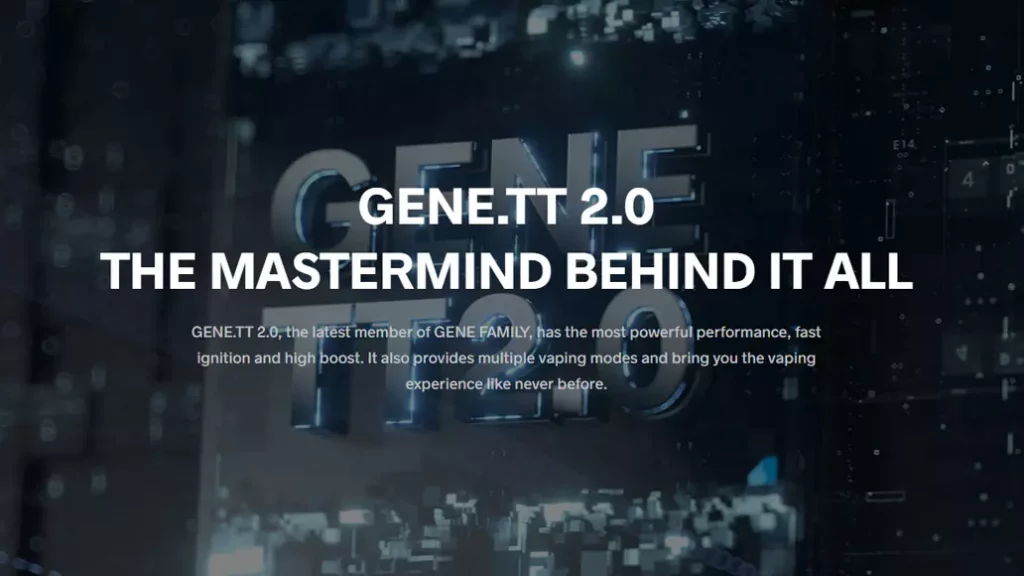 With fast ignition and a high boost function, the DRAG 4 delivers a powerful performance. The compatibility with the PnP coil series further adds to its versatility, catering to both MTL and DTL vaping styles.
DRAG 4 Battery Performance
The dual 18650 batteries provide a reliable power source, while the ECO mode ensures efficient energy consumption. The fast-charging capability means you're never out of action for long.
Types of Coils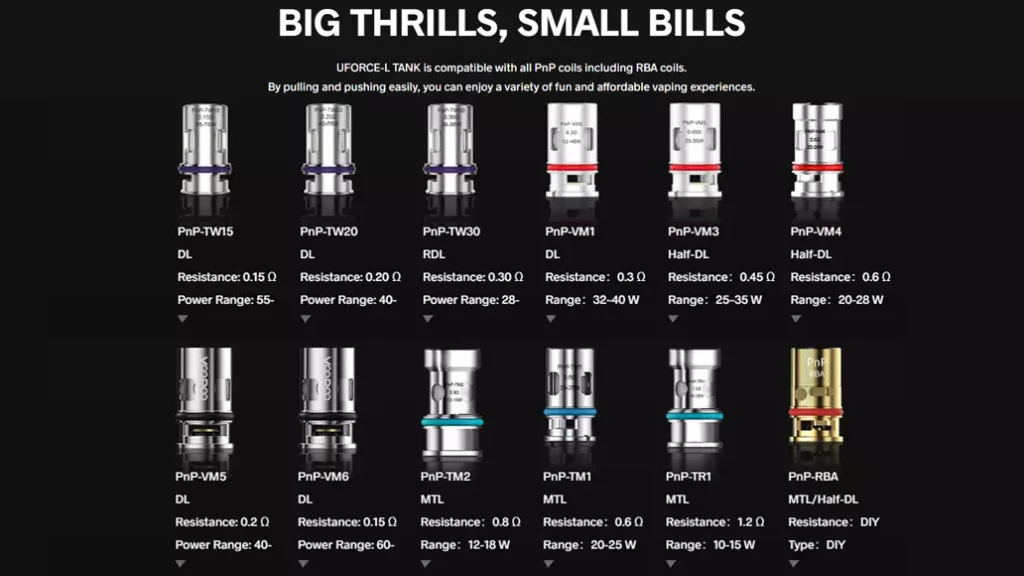 The DRAG 4 is compatible with the PnP Coil Series, offering a range of coils such as:
PnP-TW20 (0.2ohm) for a balanced flavor and vapor production.
PnP-TW15 (0.15ohm) for denser clouds and intense flavor.
Pros and Cons
Pros:
Exceptional build quality with a luxurious design.
Versatile coil options for a tailored vaping experience.
Advanced chipset for a seamless performance.
Cons:
Dual 18650 batteries may add extra weight.
The sophisticated design might not appeal to all users.
Perfectly Paired E-Liquids
Enhance your vaping experience with Black Note Natural Tobacco Eliquids. Our e-liquids, crafted from organic tobacco leaves, are free from artificial flavors, sweeteners, and synthetic nicotine.
This juice is like the first cigarette from a fresh pack of Marlboro Lights in every puff! I started with the 6 mg and found myself still wanting cigarettes now & then, so i bought the 12 mg this time- that was kind of strong so I mixed the two and Perfection happened! I change my cartridge after every third refill for the best flavor. Thank You Black Note!
— Crystal Osteen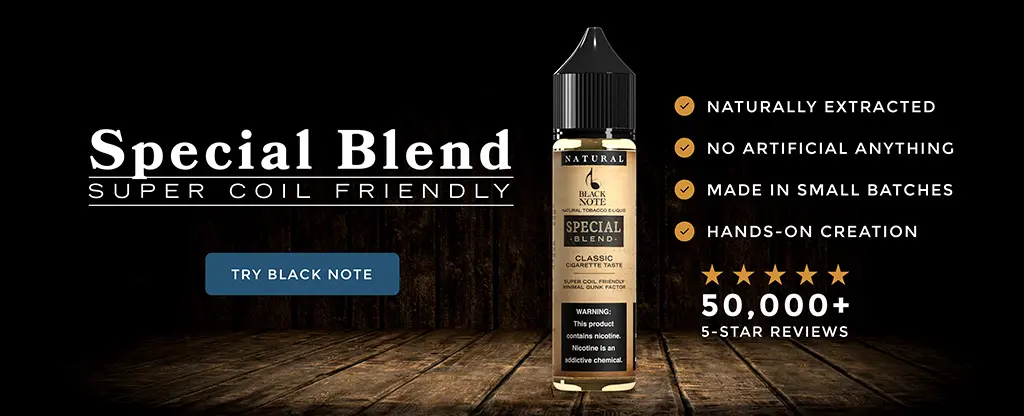 Pairing Guide for Optimal Flavor
Coils between 0.15 – 0.8Ω: Opt for Black Note's 70VG/30PG blends.
Coils above 0.8Ω: Choose Black Note's 50VG/50PG blends.
Coils above 1.0Ω: Dive into Black Note's Salt Nicotine blends.
Order the DRAG 4
To shop Voopoo Vaping Devices, visit Blacknote.com and make sure to explore our wide range of vaping products.
Gallery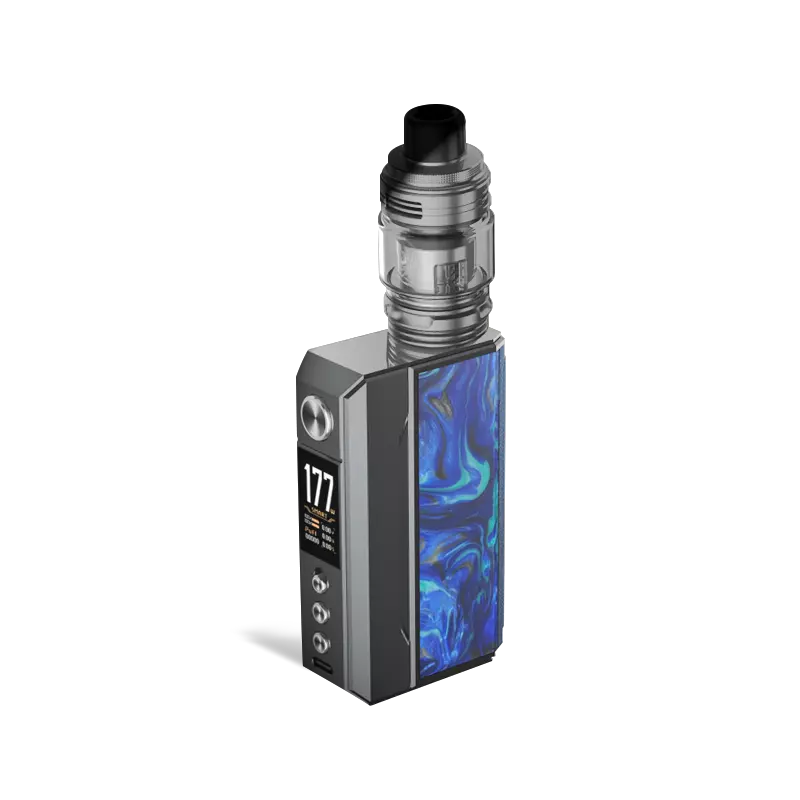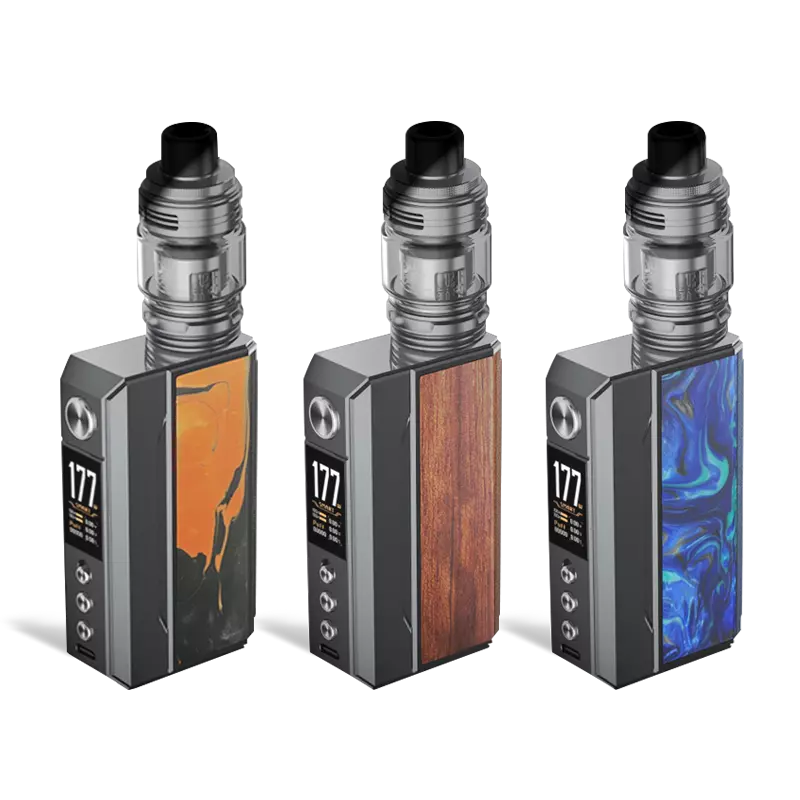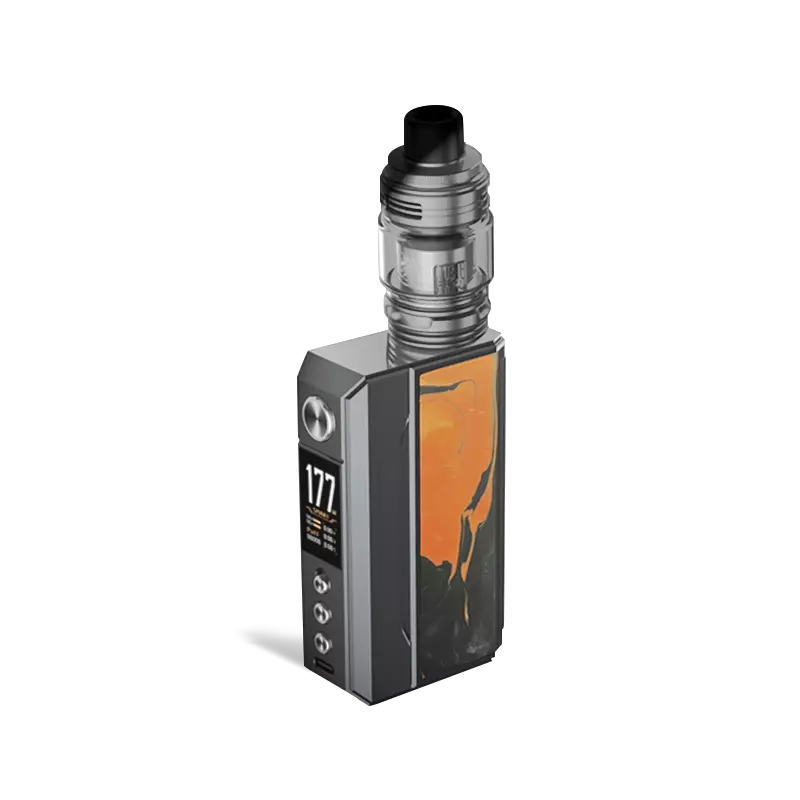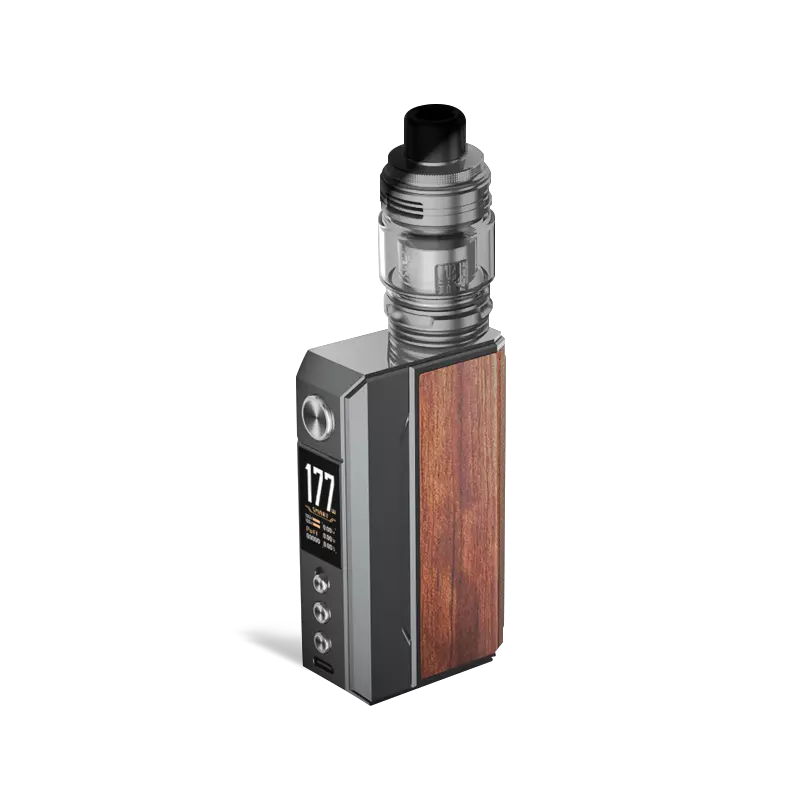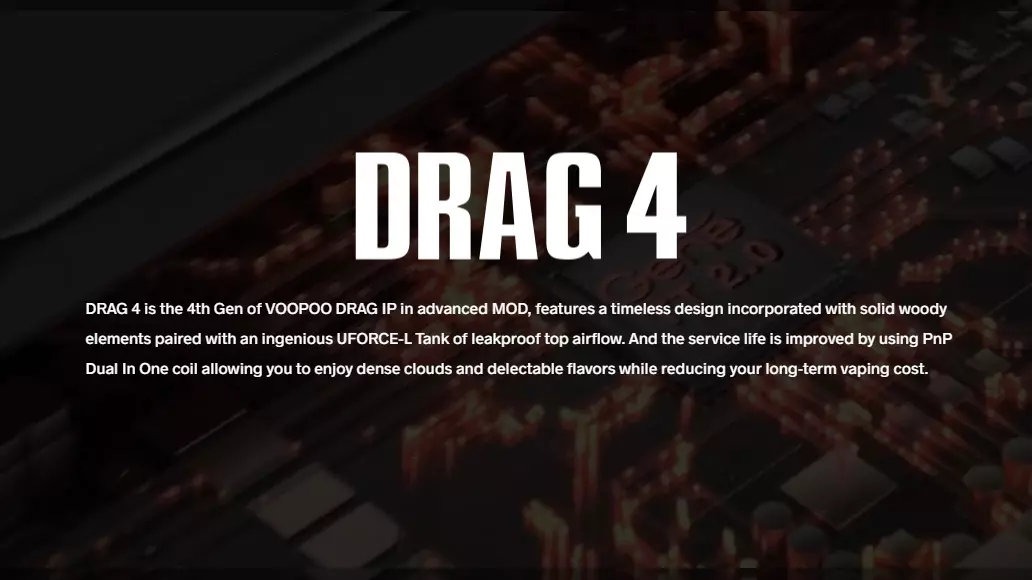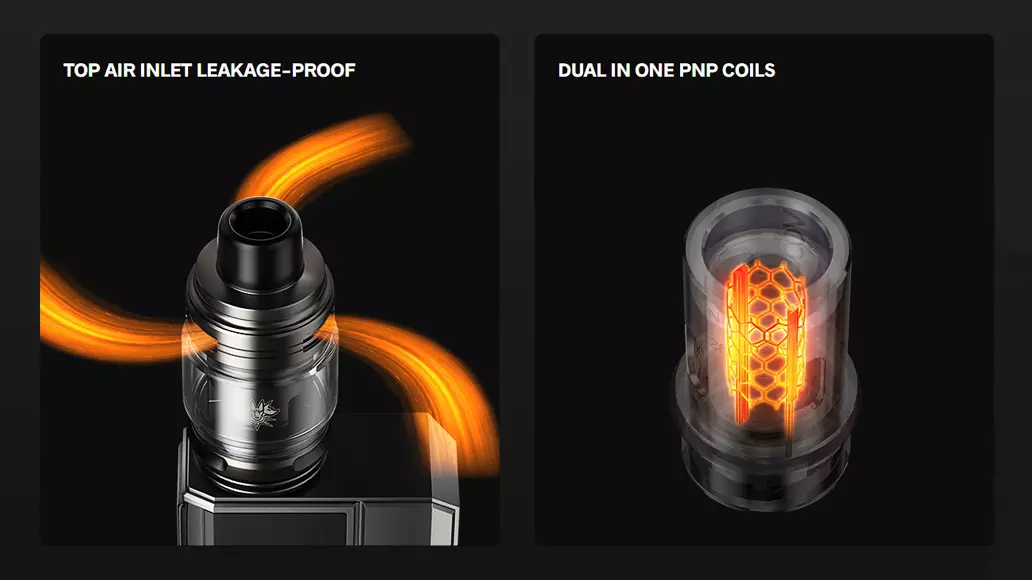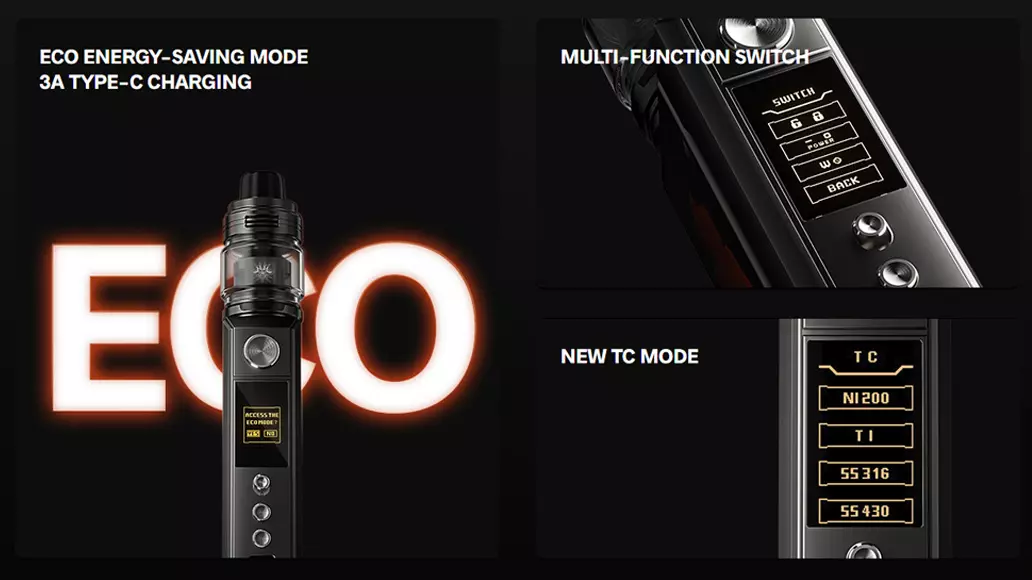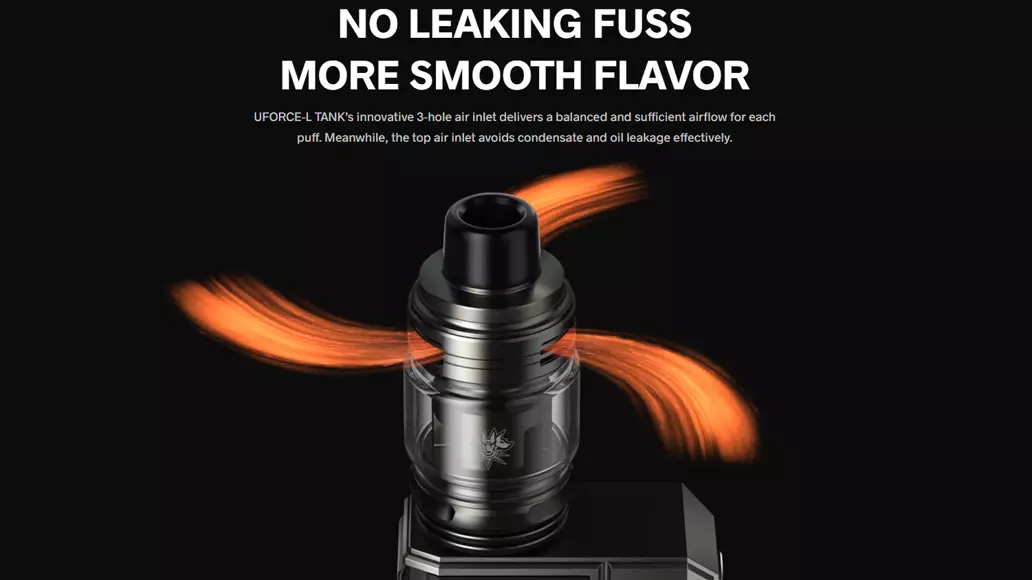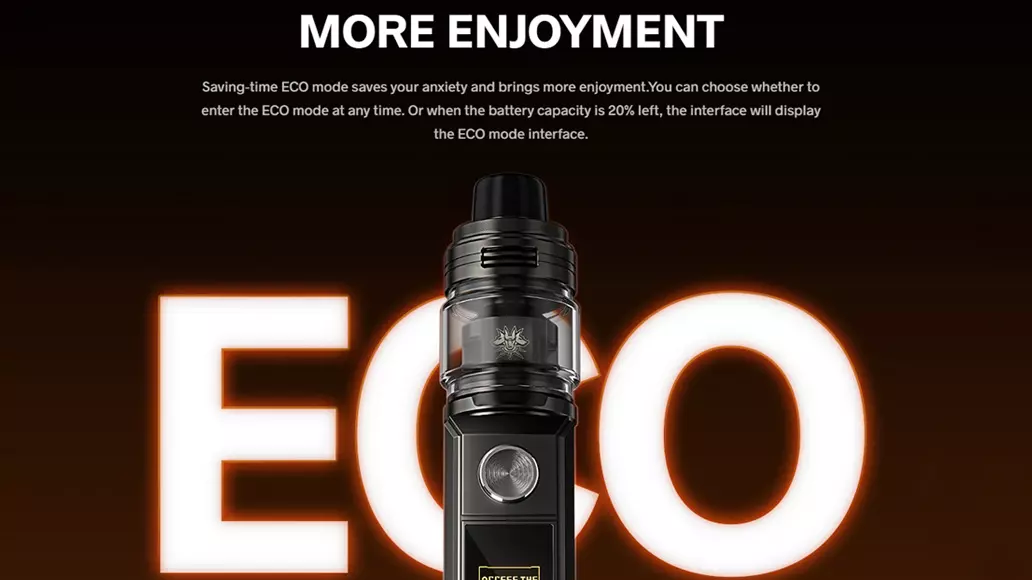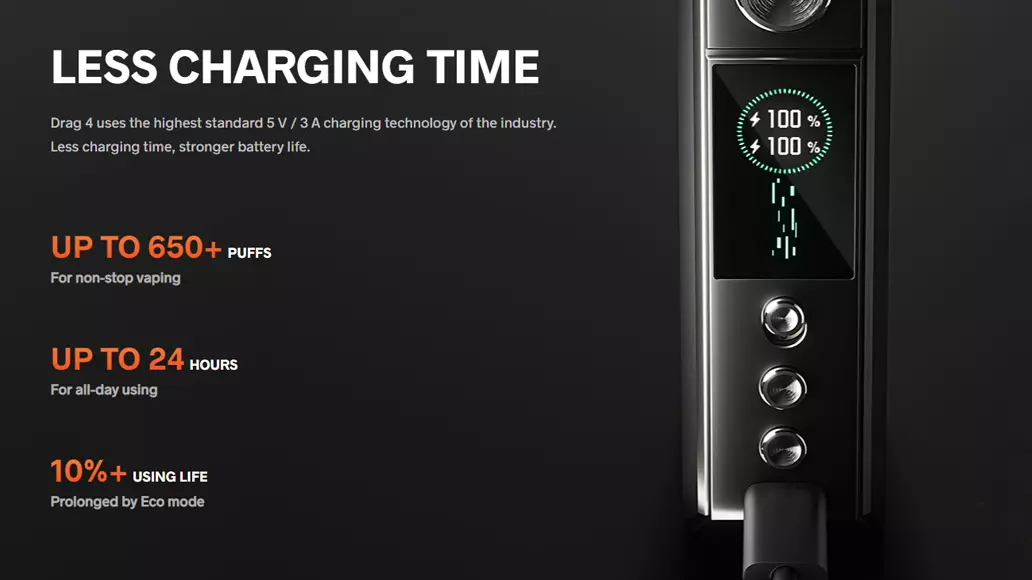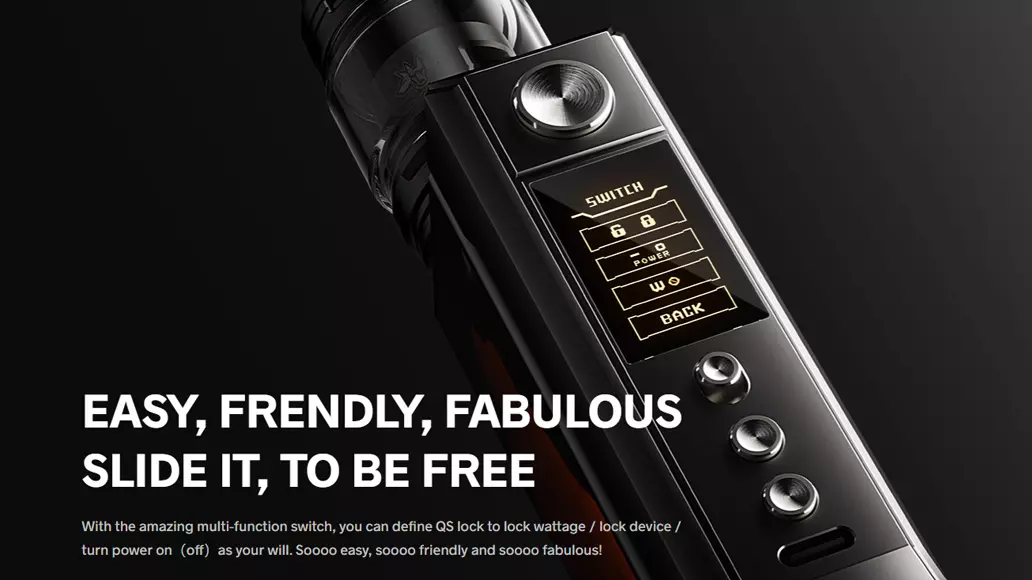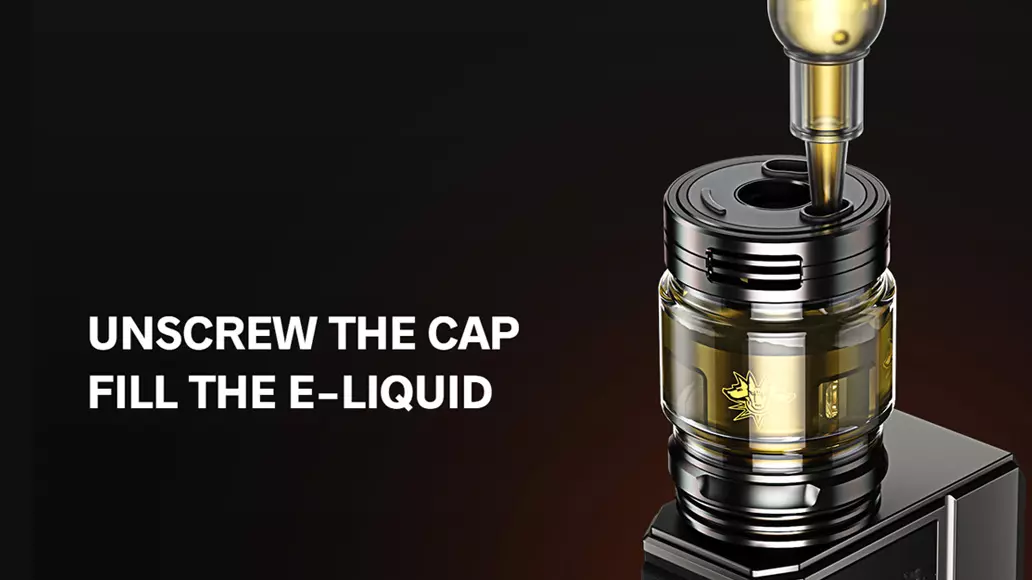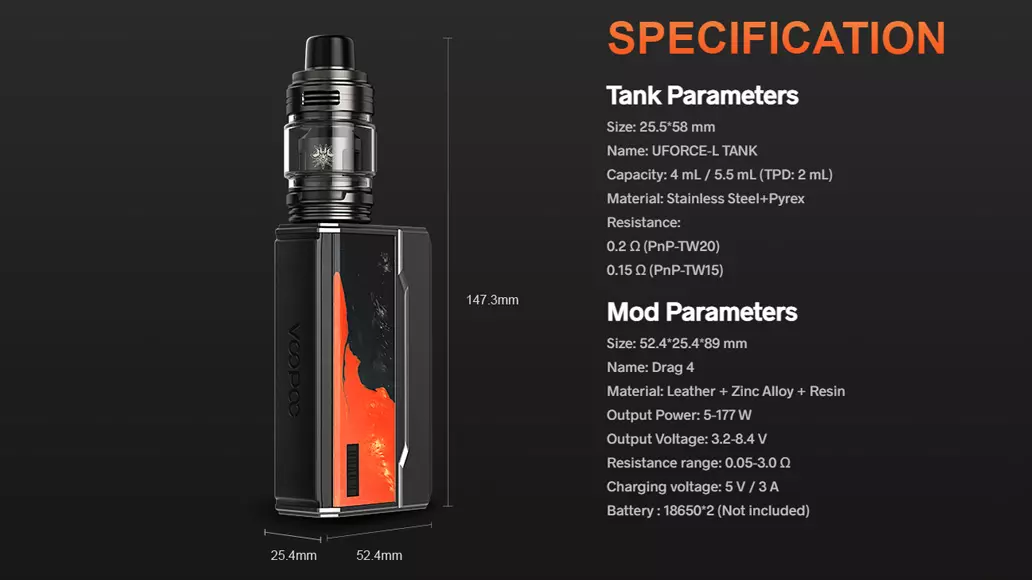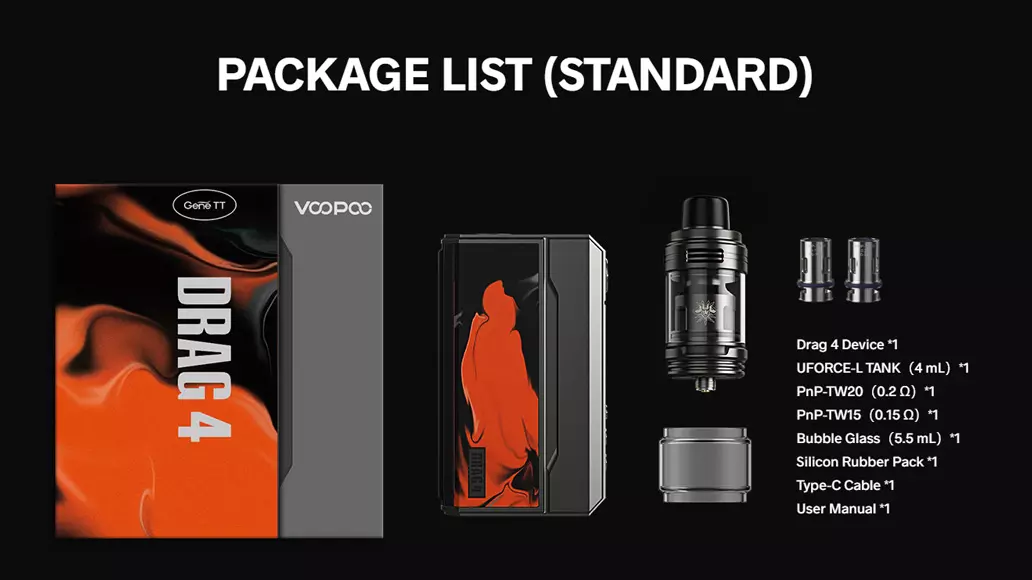 FAQ's
What are the key features of the Voopoo Drag 4?
The Drag 4 boasts features like a top air inlet for leakage-proof vaping, an eco energy-saving mode, 3A Type-C charging, Dual In One PnP coils, a multi-function switch, and a new TC mode. It's designed with natural resin and solid wood, making each unit unique.
What is the e-liquid capacity of the UFORCE-L Tank in the Voopoo Drag 4?
The UFORCE-L Tank has a capacity of 4 mL, which can be expanded to 5.5 mL with the included bubble glass. The TPD version of the tank has a 2 mL capacity.
What type of coils does the Voopoo Drag 4 support?
The Drag 4 is compatible with all PnP coils, including RBA coils. It comes with a PnP-TW20 (0.2 Ω) and a PnP-TW15 (0.15 Ω) coil.
How does the Voopoo Drag 4's ECO mode work?
The ECO mode is an energy-saving feature that can be activated at any time. It extends battery life and is automatically suggested when the battery capacity falls below 20%.
What is the GENE.TT 2.0 chip in the Voopoo Drag 4?
The GENE.TT 2.0 is the latest chip in the GENE FAMILY, offering powerful performance, fast ignition, high boost, and multiple vaping modes.
What are the specifications of the Voopoo Drag 4?
The Drag 4 measures 52.425.489 mm and is made of Leather, Zinc Alloy, and Wood/Resin. It has an output power of 5-177 W, an output voltage of 3.2-8.4 V, and a resistance range of 0.05-3.0 Ω. It requires two 18650 batteries (not included).
What is included in the Voopoo Drag 4 package?
The standard package includes the Drag 4 Device, UFORCE-L TANK (4 mL), one PnP-TW20 and one PnP-TW15 coil, a bubble glass (5.5 mL), a silicon rubber pack, a Type-C cable, and a user manual.
Key Takeways
The VOOPOO DRAG 4 Kit is a remarkable fusion of VOOPOO's vaping heritage with modern advancements. It's designed for vapers who appreciate a blend of style, functionality, and versatility. Whether you're a fan of MTL or DTL, the DRAG 4 adapts to your vaping needs, making it a worthy addition to the DRAG lineage.
Want more articles like this one delivered straight to your inbox? Use our "Stay in Touch" form below to get up-to-date news, tips and discounts on vape devices and juices.