ENJOY
Natural Tobacco Eliquid
Without Artificial Flavors, Sweeteners, or Synthetic Nicotine
Without Artificial Flavors, Sweeteners, or Synthetic Nicotine
START HERE
Choose Your Product Category
GET PERSONALIZED RECOMMENDATION
New to Vaping? Find Your Perfect Vaping Setup
Ready to embark on a smoke-free journey? Answer just 3 simple questions in less than 15 seconds and receive a personalized recommendation to kickstart your transition to vaping!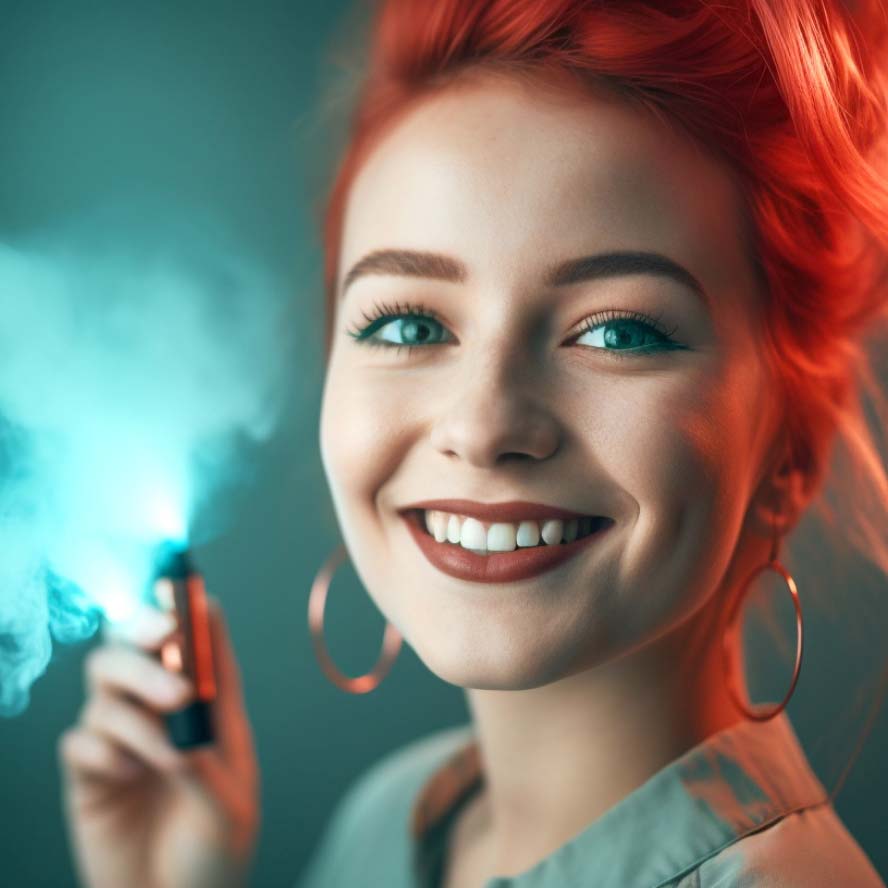 Experience the Difference
Natural vs. Artificial
Our real tobacco vaping liquid is crafted using naturally extracted
tobacco leaves for an authentic experience.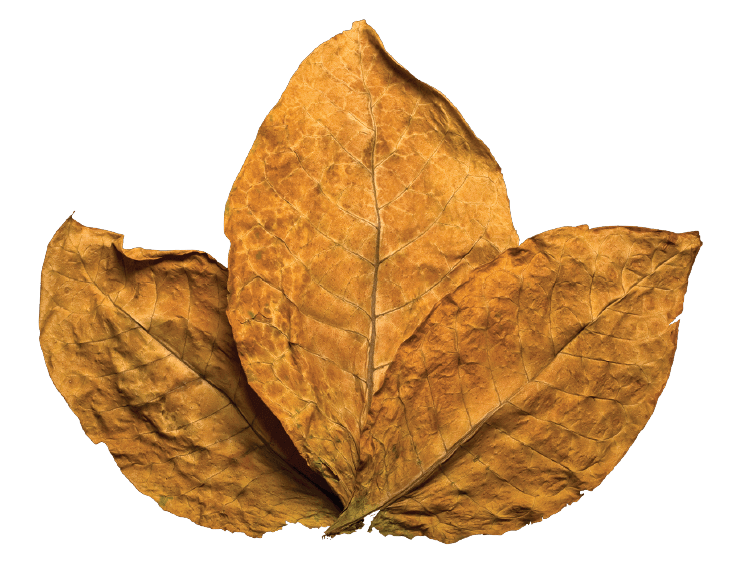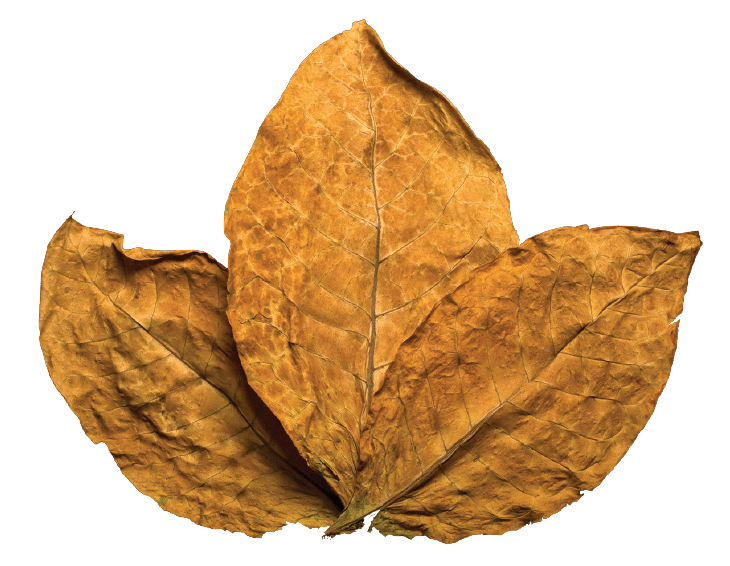 Natural Tobacco Taste
No Artificial Anything
Natural Nicotine
No Diacetyl
Artificial Taste
Artificial Ingredients
Synthetic Nicotine
Harmful Chemicals
Stop wasting time and money on countless other e-liquids that don't live up to your expectations.
VAPE INDUSTRY CHALLENGES
The Problem with the Vaping Industry Today
What are some of the problems with the vaping industry? Watch this video to find out
FROM SMOKERS, FOR SMOKERS
We Understand Smokers
We get it. Searching for an e-liquid that doesn't taste artificial or overwhelming can be a frustrating experience.
We know because we've been there. As former smokers, we understand the struggle of finding a truly satisfying alternative. That's why we created Black Note.
50,000+ 5-Star Reviews
Rave reviews from
satisfied customers.
Praised as the World's Most Trusted
Recognized for our
exceptional quality.
Best Tobacco Eliquid
Acclaimed by Vaping360
and many others.
Ready to taste the difference?
REAL FEEDBACK
From Real Customers
Finally! A liquid that actually tastes closer to a cigarette than anything else out there. Special Blend is smooth, not as sweet as most, clear, coil friendly, and delivers a good cloud with my Smok device. I am done wasting money on searching for a product that I like. Now…. What to do with all the rejects? There are many!
I quit smoking 7 years ago and have always used a tobacco flavored juice. I had been looking for a new one since mine was discontinued and was always disappointed with every one I tried until I found Black Note! I was prepared to be disappointed and was ecstatic to find it is perfect for me. Customer service is awesome and shipping is fast and free!
I quit smoking in 2006 and I missed it so started using the ecig but had difficulty finding a liquid that tasted or even smelled good, my son introduced me to Black Note products! Tobacco taste and flavor is better than smoking a cigarette because it doesn't leave a lingering tobacco smell in the air. I'm really pleased with this product.
Can't say enough good about their products. Black Note is very high quality. Been using their products for quite some time. The taste and product is superior. Customer service and shipping is exceptional as well. Thanks!
This vape juice is the best in flavor and the best way to quit smoking. My lungs are in great shape and I breath clearly now after 5 years not smoking cigarettes plus using Black Note vaping.
Black Note American Blend & Virginia Tobacco take the top two spots in our review of 'The Best Tobacco E-Juices of 2023"!
PEACE OF MIND GUARANTEED
Love It, or It's on Us.
1. Order Your Favorite Tobacco E-Liquid
Free and fast shipping on every order.
2. Love It or Get a Refund
30-Day Satisfaction Guarantee & Free Returns.
3. Experience Satisfaction
Enjoy your clean, natural tobacco vaping experience!
BLACK NOTE
The Mentality of a Fine Wine.
Patience, passion and high-quality ingredients. That's what goes into making fine wine, brewing premium beer – and crafting Black Note real tobacco vaping liquid. The technology and mentality we use to produce our natural tobacco vaping liquids are generally akin to those used to produce high-caliber wines and beers, not the mindset used to make synthetic vaping products.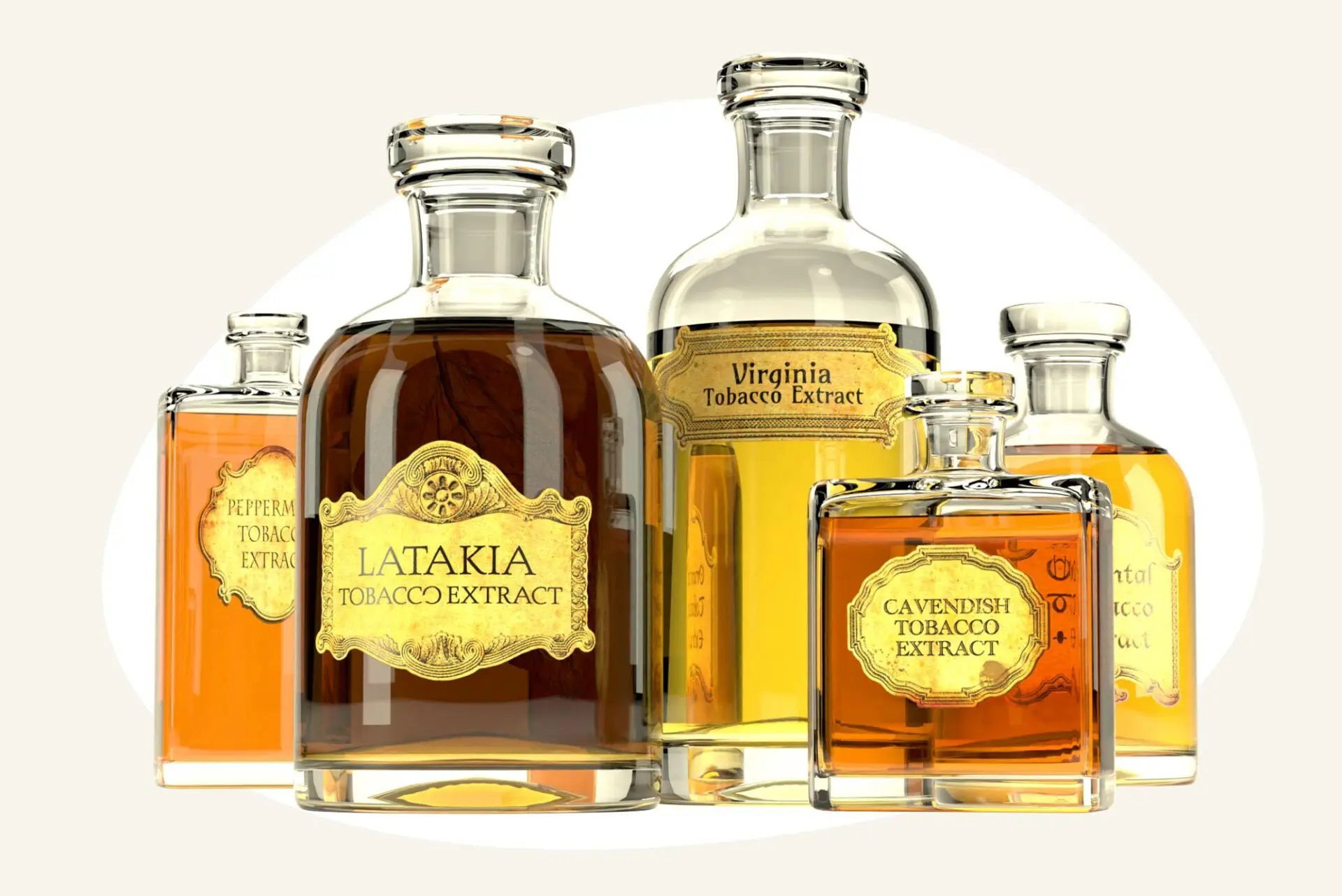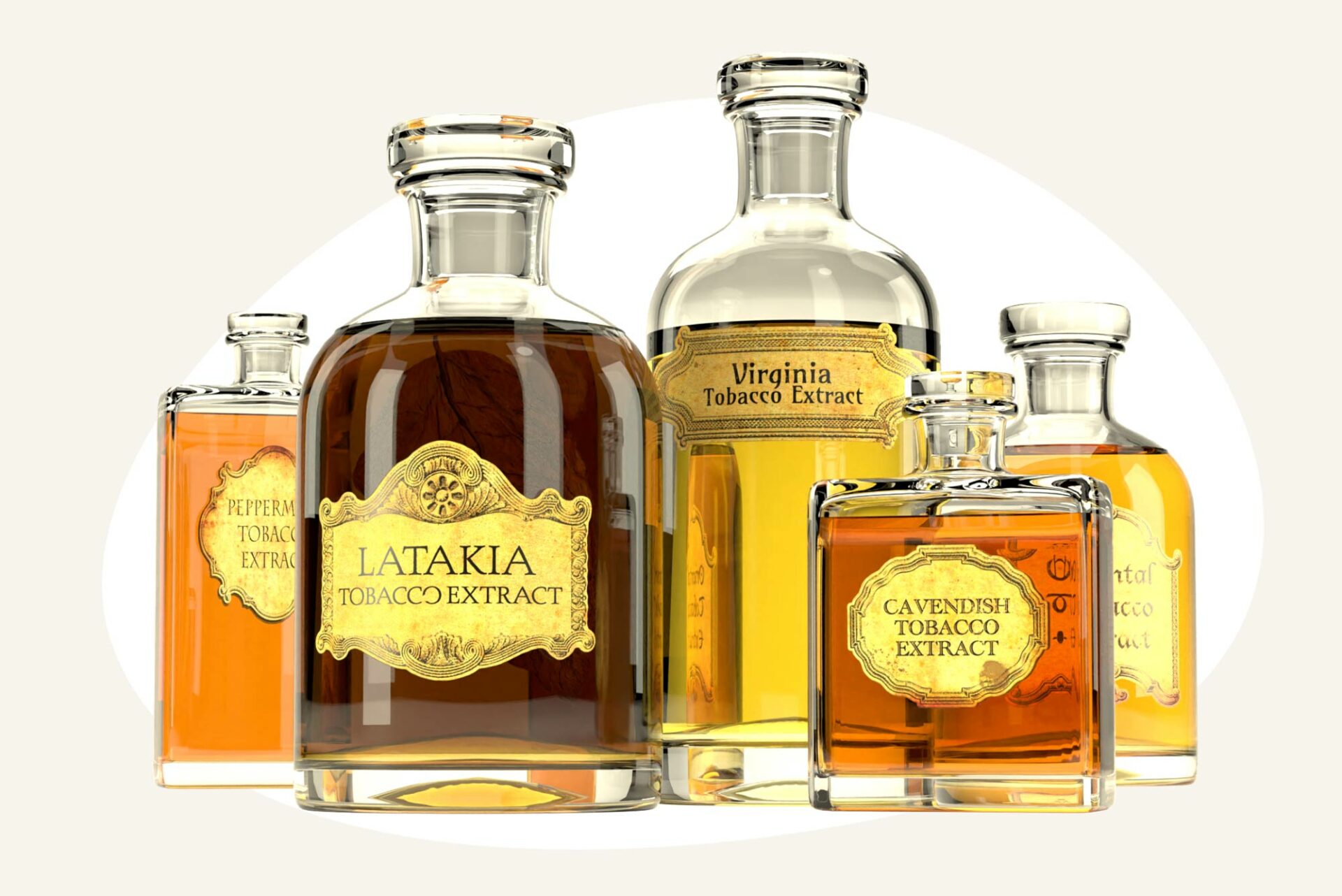 OUR INGREDIENTS
Quality Ingredients, Unrivaled Experience
We naturally extract the flavors from organic tobacco leaves for a complex, nuanced, and satisfying taste experience.
100% Naturally derived from tobacco leaves, our nicotine is near-pure, exceeding EP/USP standards. It's sourced from Alchem International in Switzerland, guaranteeing supreme purity.
Our VG is USP Kosher Certified and FU (Farmacopea Ufficiale) certified, ensuring the highest level of purity.
We use only the highest grade USP Kosher Certified PG, with a minimum purity level of 99.7%.
We use the purest form of water in our e-liquids to ensure a clean vaping experience.
Additional Ingredient in our Menthol Blend
Our menthol tobacco e-liquids contain an additional ingredient, Menthol from Mint Extract, which is derived from the Menthe Arvensis plant that does not contain pulegone, a potential carcinogen found in some mint plants. This addition ensures you get the authentic menthol experience without compromising safety.
Additional Ingredient in our Salt Nicotine Formulation
Salt Nicotine formulations contain an additional ingredient, benzoic acid which is a key additive in nicotine salts, lowering the solution's pH to enhance nicotine protonation, solubility, flavor stability, vaping satisfaction, and throat hit while extending shelf life.
HOW IT IS MADE
Our 9-Step Creation Process
Contrary to most e-liquids that are concocted in a lab by mixing artificial ingredients, at Black Note, we take a slow and natural approach to crafting our e-liquids through a meticulous 9-step process. We embrace the Italian Slow Food Movement's philosophy of creating something truly exceptional with patience and respect for natural ingredients.
THE BLACK NOTE DIFFERENCE
Our Distinct Advantages
Authentic Tobacco Taste
Naturally extracted from organic tobacco leaves for a nuanced, genuinely satisfying experience.
Savor Small-Batch Quality
Each batch is a product of a meticulous, hands-on 9-step natural process.
Purity in Every Puff
No artificial flavors, sweeteners, or synthetic nicotine. Just pure, clean vaping.
Just Taste, No Smell
Natural tobacco extract produces no aroma, just natural tobacco taste.
Diacetyl-Free Commitment
Our vaping liquids are free from diacetyl, a chemical linked to respiratory problems.
Designed for Adults
Tailored tobacco and menthol e-liquids without characterizing flavors, specifically for adult smokers and vapers.
OUR ROOTS
The Black Note Story
Our family's legacy of expertise in tobacco farming and processing spans generations, inspiring our commitment to crafting the most authentic-tasting tobacco e-liquid on earth.
COMMITMENT
A Responsible Alternative for Adult Smokers
We are committed to providing adult smokers with a responsible and natural tobacco vaping alternative to support their journey towards a smoke-free life. While we do not encourage non-smokers to start vaping, we are here to assist those transitioning away from smoking. Our mission is to offer the best alternative when quitting altogether is not immediately feasible.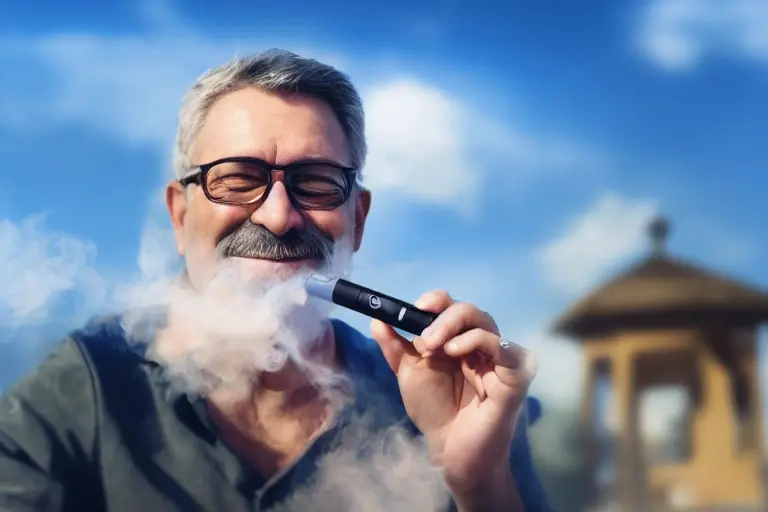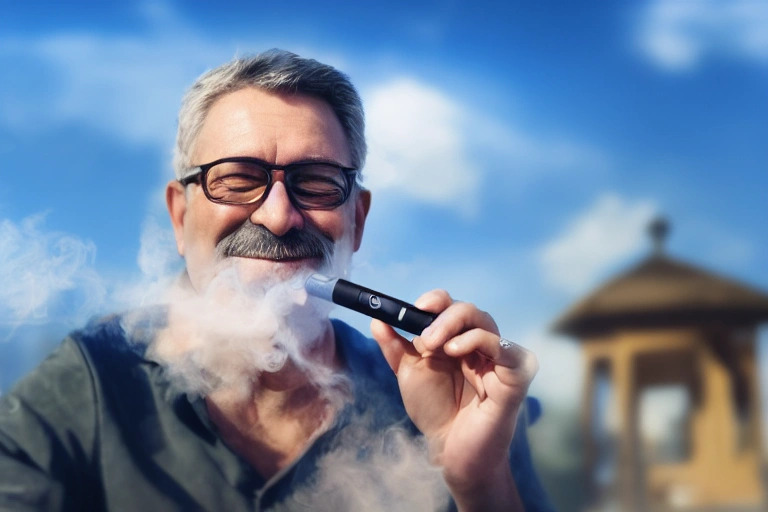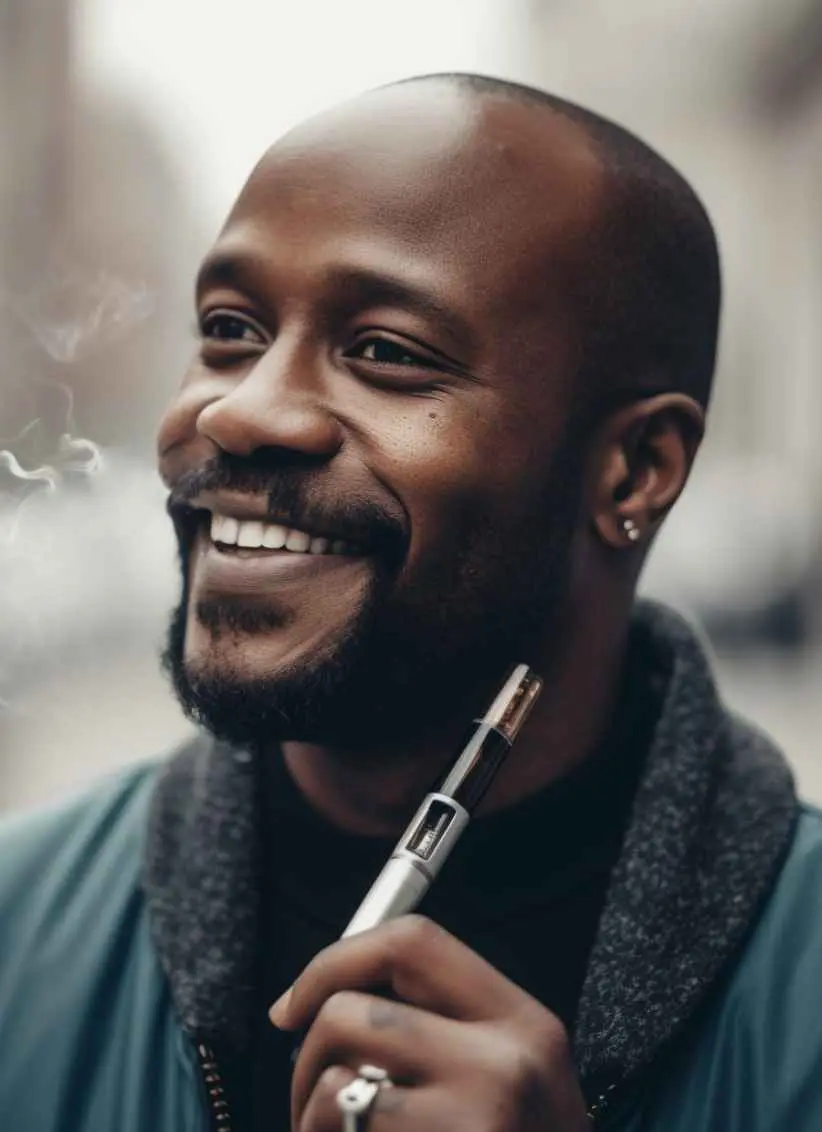 EXPLORE & LEARN
Your Questions, Answered
I smoke Camel, Marlboro, Winston, American Spirits GOLD (light) cigarettes, or similar. What tobacco vaping blend and nicotine level do you recommend?
We highly recommend the American Blend or Virginia Tobacco in 6mg or 12mg nicotine, especially in 50vg/50pg formulation, coupled with Aspire Vilter Pod System for an MTL vaping experience, allowing you to emulate a traditional cigarette's drawing style more closely. 
On a side note, all Black Note Tobacco Vaping Liquids are naturally extracted from organic tobacco leaves, using only the best leaves and the best part of the leaves in small batches. Black Note eliquids exclude smoke, tar, carbon monoxide, and burnable material. All of our tobacco flavors are exquisitely balanced, and the tobaccos are flue, air, & sun-cured. 
No artificial flavors, sweeteners, or synthetic nicotine.
No Diacetyl, Acetyl Propionyl, Ethylene Glycol, Diethylene Glycol, Acrolein, and Acetoin.
Additionally, we encourage you to take a few moments to complete our quick online "Quit Smoking & Switch to Vaping" survey. This will greatly assist you in finding the right product for your needs.
What is Natural Tobacco Vaping Liquid?
Our tobacco flavors are naturally extracted from real tobacco leaves, not artificially created in a lab. This means you enjoy an authentic tobacco taste, derived from sunlight and care, rather than a synthetic flavor produced by a mix of chemicals.
Learn more here.
What ingredients are in your e-liquid?
Black Note e-liquids contain only five carefully selected ingredients:
Natural Tobacco Extract: Our tobacco flavors are naturally extracted from organic tobacco leaves, leading to a complex, nuanced taste that is naturally satisfying.
Freebase Nicotine: Our nicotine is 100% naturally derived from tobacco leaves with near-zero impurities, significantly exceeding EP/USP monographs sourced and certified by Alchem International in Switzerland.
Vegetable Glycerin (VG): We use the highest USP Kosher Certified VG is FU (Farmacopea Ufficiale), which is the highest level of certification (from a purity standpoint) plus USP Kosher certified.
Propylene Glycol (PG): We use the highest USP Kosher Certified PG with a minimum of 99.7% purity.
Purified Water.
Please note: Black Note Menthol Tobacco e-liquids contain an extra ingredient: Menthol from Mint Extract. This ingredient is derived from a Menthe Arvensis plant that does not contain pulegone, a potential carcinogen found in some mint plants.
Does your e-juice contain diacetyl?
No. Our product does not contain diacetyl, we have further tested our products for the following compounds: ethylene glycol, diethylene glycol, 2,3-pentanedione, acetaldehyde, acetoin, acetone, acrolein. Since Black Note does not use any artificial flavors or sweeteners and only relies on the naturally extracted tobacco vapor liquid, therefore these harmful chemicals don't exist in our products. These compounds are the byproduct of the artificial flavors and sweeteners.
Why are Black Note vape liquid prices are higher than other brands?
The price you see when shopping on Blacknote.com is the price you pay at checkout. There are no hidden or additional fees, including free shipping! Furthermore, the list below highlights the differences in quality when comparing our naturally extracted tobacco e-liquids to the artificially flavored and chemically-treated vape liquids currently on the market:
We Only Use Natural Extraction: All of our vape liquids are naturally extracted tobacco vape liquids. Nothing we produce is artificially made in a lab. Learn More
Our e-liquids don't contain chemicals like diacetyl, acetyl propionyl, ethylene glycol, acrolein, and acetoin.
Our 9-Step Process Takes 3 Years: It takes us up to three years to perfect our blends. Our process takes longer, but it produces the highest quality e-liquid. Learn More
We Only Use High-Quality Ingredients: We only use natural ingredients in our e-liquids. We don't use artificial flavors, sweeteners, or synthetic nicotine in our e-liquids.
We Produce Our Vape Liquids in Small Batches: The way we make natural tobacco vape liquid is a slow process requiring more time, labor, and smaller batches. It's not cheap, but it does produce a higher-quality e-liquid.
With us, you get great products and great service.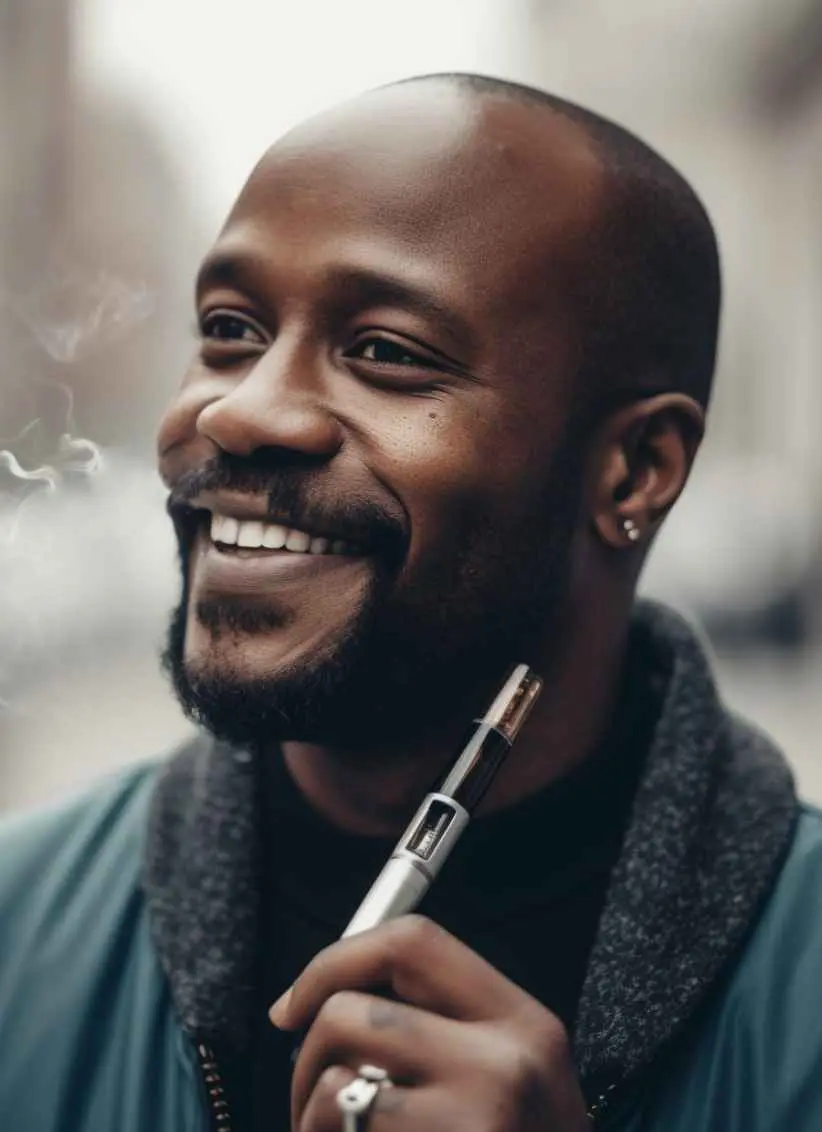 BLACK NOTE BLOG
Latest Articles
Vape Devices
Vape Devices
Vape Devices
WE UNDERSTAND SMOKERS
Breaking the Smoking Habit is No Small Feat
Finding a satisfying tobacco e-liquid is harder than you thought.
Each new flavor you try is either too artificial, too sweet, or doesn't taste like real tobacco at all. It doesn't feel clean or pure to your senses. Some even leave you with a headache.
You're left feeling unsatisfied, frustrated, or even guilty for turning back to smoking or alternating between smoking and vaping. It's not your fault, but the emotional toll is real.
Restore your faith in you, and vaping. Get rid of your lighter. Ditch the guilt once and for all. Feel fully satisfied with your vaping experience.
Experience a cleaner, authentic tobacco vape that truly satisfies.
Your senses will thank you.