Overview
The Vaporesso Gen 200 iTank 2 Edition Vape Kit is the epitome of innovation and design in the world of vaping. This device is not just a mere addition to the Vaporesso family; it is a testament to the brand's commitment to pushing the boundaries of what a vape kit can be. Designed for the discerning vaper who demands both power and style, the Gen 200 iTank 2 Edition stands out with its impressive 5-220W output range, powered by the reliability of dual 18650 batteries.
Experience the pinnacle of vaping innovation with the Vaporesso Gen 200 iTank 2 Edition – where power meets style, and performance is never compromised.
— Black Note
The heart of this device is the AXON Chipset, a technological marvel that offers a suite of vaping modes, each tailored to the user's preference. Whether you're a cloud chaser or a flavor aficionado, the Gen 200 adapts to your style with modes like Pulse, which boosts the power to the coil for richer flavor. The 8ml iTank 2, is designed for convenience with a slide top filling system and an adjustable airflow that caters to a Direct To Lung (DTL) vaping experience.
The kit comes complete with two GTi mesh coils, which are the stars of the show, offering a balance of vapor production and flavor that is hard to surpass. The mesh design ensures even heating and an extended lifespan, meaning more time vaping and less time replacing coils. The USB Type-C charging port is a nod to modernity, ensuring that recharging the batteries is as efficient as possible.
The Gen 200 iTank 2 is not just a device; it's a statement. It's for the vaper who wants to stand out from the crowd, not just with the clouds they produce but with the device they hold in their hand. It's for those who appreciate the nuances of a well-crafted vape, the tactile sensation of a rubberized grip, and the assurance that comes with a brand that has consistently pushed the envelope in vaping technology.
Features and Specs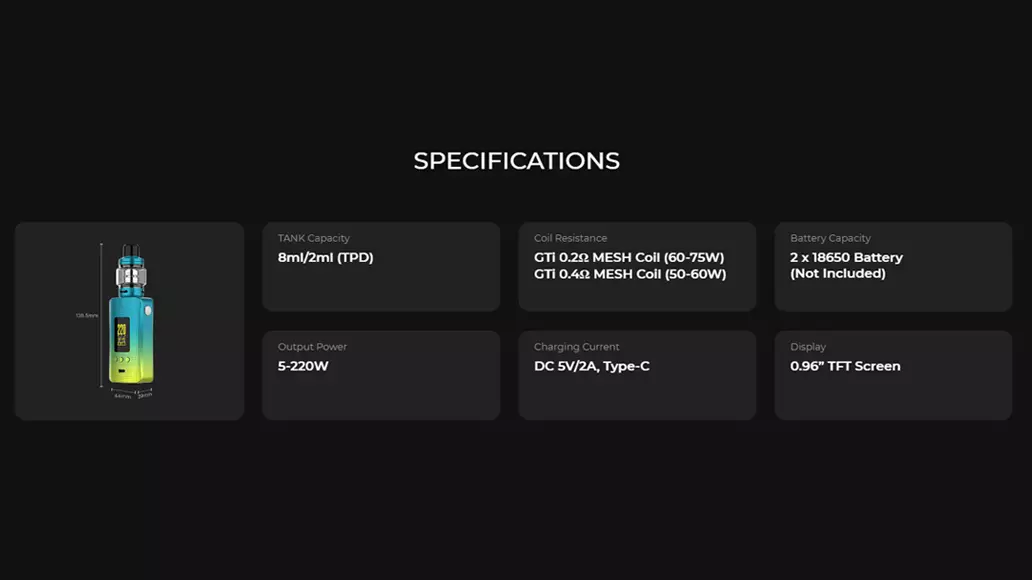 Specifications
Dual 18650 batteries (not included)
5-220W output range
AXON Chipset for multiple vaping modes
8ml e-liquid capacity with a slide top filling design
Adjustable airflow
Mesh coils for enhanced flavor and vapor production
USB Type-C charging
What's in the Box?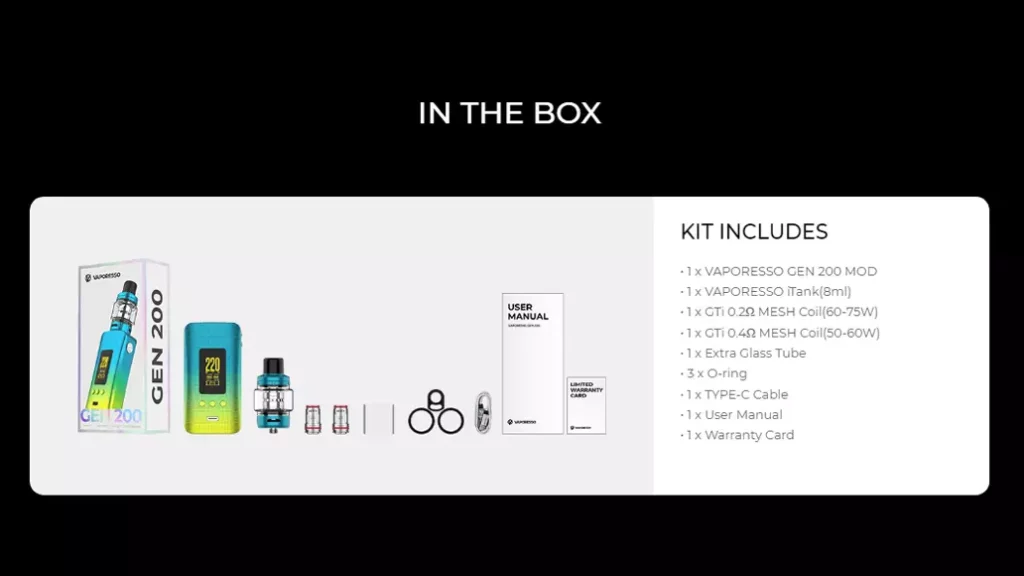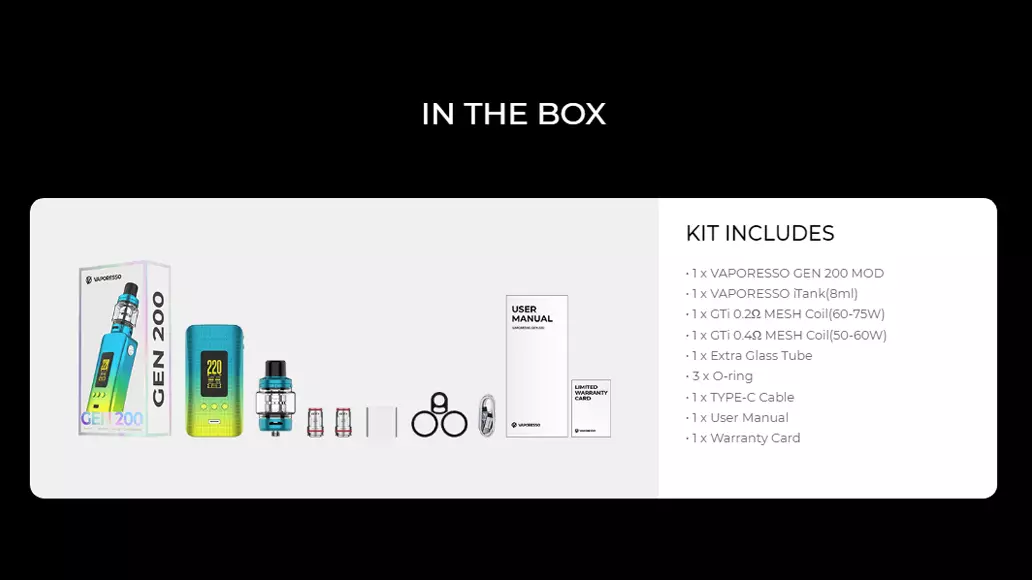 Unboxing a new device is always a thrill, and with the Gen 200 iTank 2 edition, the excitement is justified. Here's what you'll find inside:
Vaporesso Gen 200 Mod
Vaporesso iTank 2
0.2 Ohm GTI Mesh Coil (60-75W)
0.4 Ohm GTI Mesh Coil (50-60W)
Spare Glass
3 x Spare O-Rings
USB-C Charging Cable
User Manual
Warranty Card
Design and Appearance
The Vaporesso Gen 200 iTank 2 Edition is a marvel of vape design, blending aesthetics with ergonomics in a way that is both visually striking and comfortable to hold. The mod's chassis is a fusion of high-quality materials, featuring a four-layer rubber coating that not only provides a secure grip but also resists fingerprints and wear over time. The mod's lightweight yet robust construction is a result of Vaporesso's dedication to using fire-resistant polycarbonate materials, ensuring durability without the added bulk.
The iTank 2 complements the mod with its sleek contours and modern lines. The tank's design is not just for looks; it's built with functionality in mind. The slide top filling system is ingeniously integrated into the tank's structure, making refills a breeze while maintaining the tank's streamlined appearance. The adjustable airflow ring at the base is subtly incorporated, allowing for precise control over your vaping experience without disrupting the tank's overall aesthetic.
Available Colors:
The Vaporesso Gen 200 iTank 2 Edition is available in the aforementioned colors.
Vaporesso Gen 200 iTank 2 Edition Functionality
The functionality of the Vaporesso Gen 200 iTank 2 Edition is where it truly shines. The AXON Chipset at its core is a powerhouse, offering a wide range of modes that cater to every vaper's needs. The Variable Wattage mode allows for fine-tuning of the power output, while the Pulse mode enhances the flavor by delivering intermittent bursts of power to the coil. The Smart TC mode automatically recognizes the coil's material, making temperature control vaping more intuitive than ever.
The iTank 2's functionality is equally impressive. The Turbo Airflow System and Liquid Self Cleaning System work in tandem to provide a vaping experience that is both flavorful and hassle-free. The Turbo Airflow System ensures a smooth draw with ample vapor production, while the Liquid Self Cleaning System minimizes leakage and condensation, keeping maintenance to a minimum.
Vaporesso Gen 200 iTank 2 Edition Performance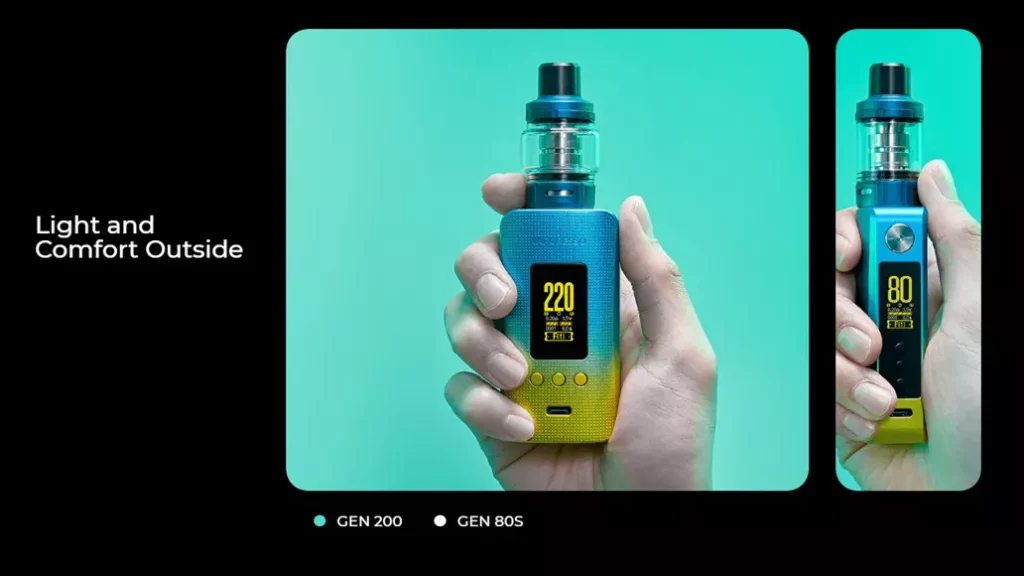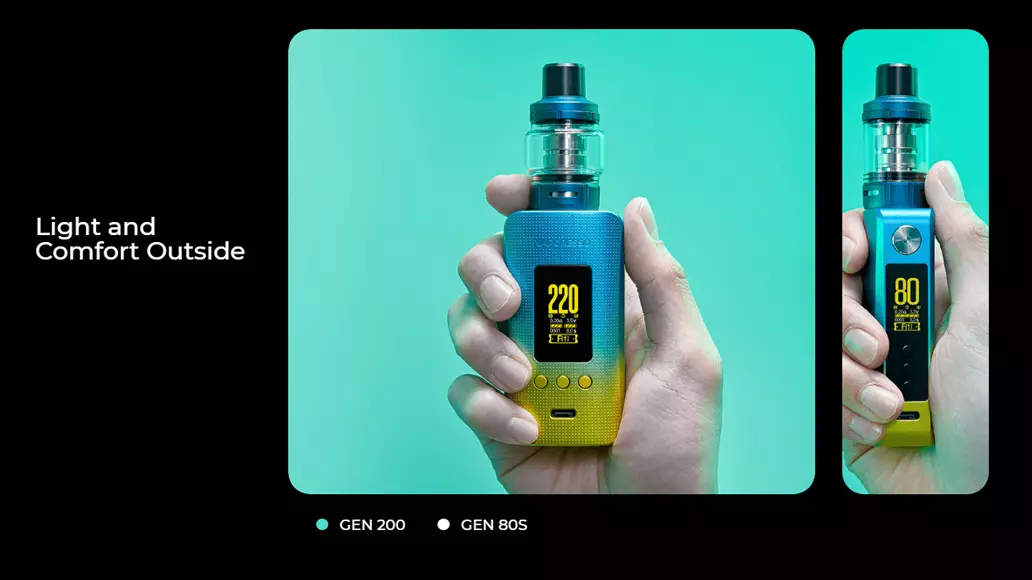 Performance-wise, the Vaporesso Gen 200 iTank 2 Edition is a powerhouse. The device's ability to fire up to 220W means it can handle virtually any vaping style with ease. The GTi mesh coils are designed to heat up quickly and maintain a consistent temperature, ensuring that each puff is as satisfying as the last. The flavor reproduction is exceptional, thanks to the Morph-Mesh structure and COREX cotton, which not only enhances the taste but also extends the life of the coils.
Vaporesso Gen 200 iTank 2 Edition Battery Performance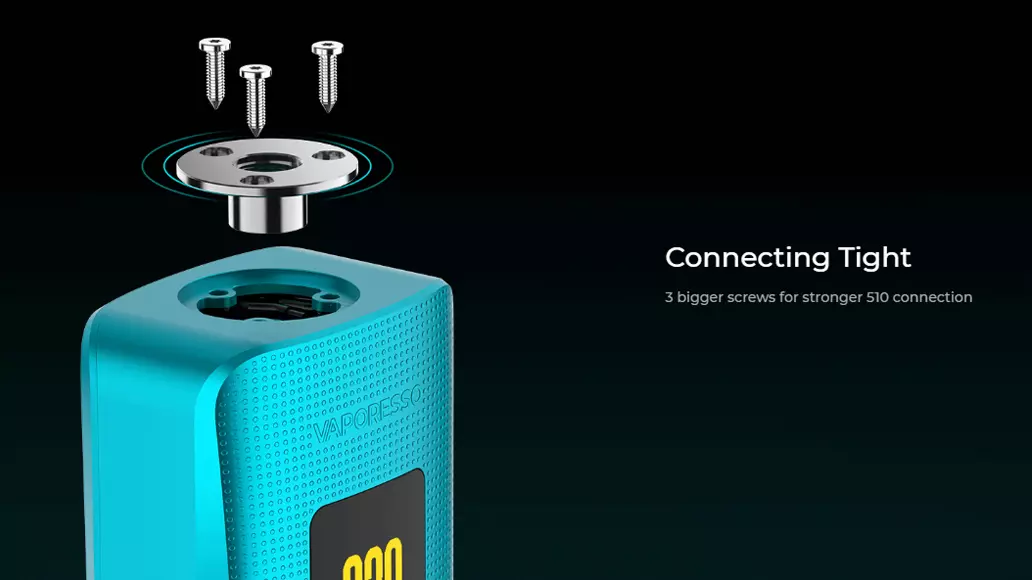 Battery performance in the Gen 200 iTank 2 Edition is optimized for endurance and efficiency. The dual 18650 batteries provide a solid foundation for extended vaping sessions.
The device features a USB Type-C charging port for quick recharging, minimizing downtime and keeping your vape ready when you need it. The AXON Chipset also includes a power-saving mode, which intelligently manages battery life, ensuring that you get the most out of each charge.
Types of Coils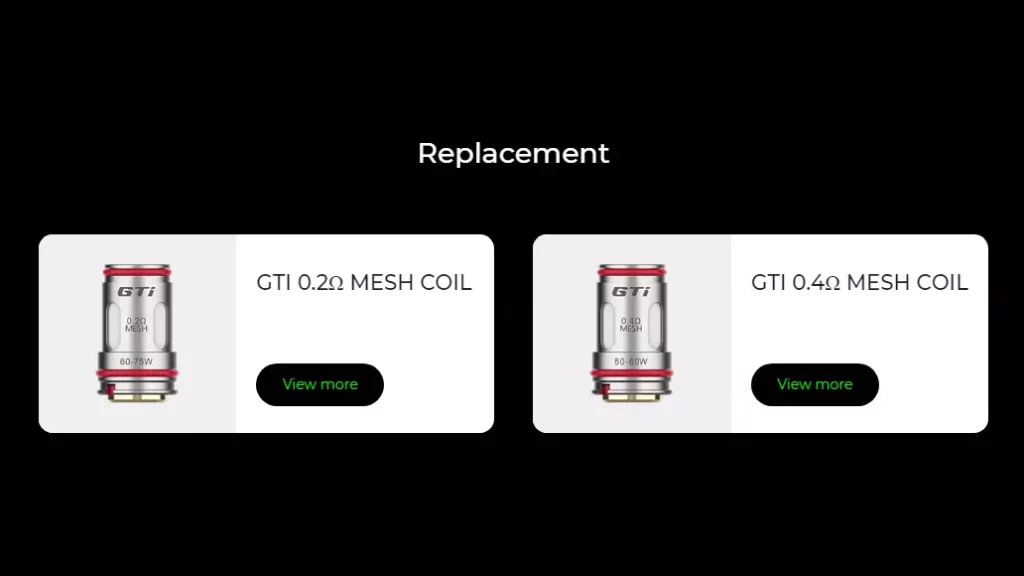 The Vaporesso Gen 200 iTank 2 Edition comes with two types of GTi mesh coils: a 0.2 ohm and a 0.4 ohm. These coils are the linchpin of the device's performance, designed to cater to a DTL vaping style. The 0.2 ohm coil is best used between 60-75W, perfect for those who enjoy a warmer vape and denser clouds.
The 0.4 ohm coil suits 50-60W, perfect for vapers who seek a cooler vape with slightly less vapor production. The mesh design of both coils ensures even heating and maximum flavor while significantly extending coil life.
Pros & Cons:
Pros:
High power output
Customizable vaping modes
Durable and lightweight design
Mesh coils for better flavor and vapor
Cons:
Perfectly Paired E-Liquids
Enhance your vaping experience with Black Note Natural Tobacco Eliquids. Our e-liquids, crafted from organic tobacco leaves, are free from artificial flavors, sweeteners, and synthetic nicotine.
This juice is like the first cigarette from a fresh pack of Marlboro Lights in every puff! I started with the 6 mg and found myself still wanting cigarettes now & then, so i bought the 12 mg this time- that was kind of strong so I mixed the two and Perfection happened! I change my cartridge after every third refill for the best flavor. Thank You Black Note!
— Crystal Osteen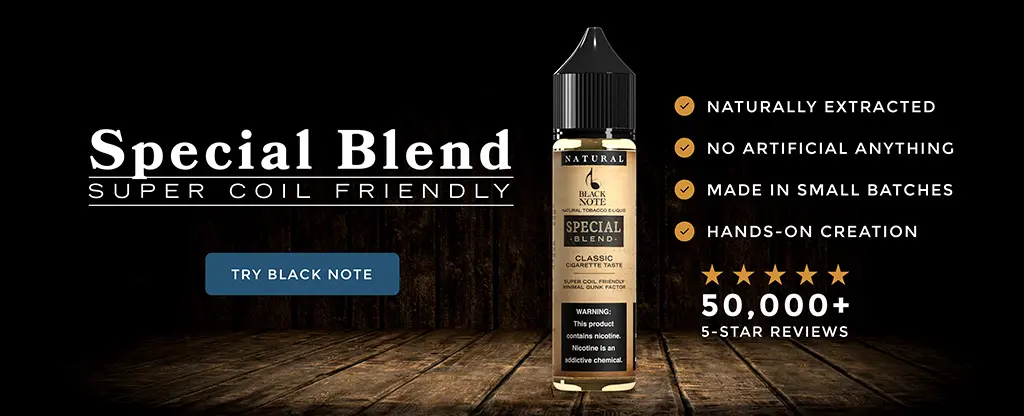 Pairing Guide for Optimal Flavor
Coils between 0.15 – 0.8Ω: Opt for Black Note's 70VG/30PG blends.
Coils above 0.8Ω: Choose Black Note's 50VG/50PG blends.
Coils above 1.0Ω: Dive into Black Note's Salt Nicotine blends.
Order the Vaporesso Gen 200 iTank 2 Edition
To shop Vaporesso Vaping Devices, visit Blacknote.com and make sure to explore our wide range of vaping products.
Gallery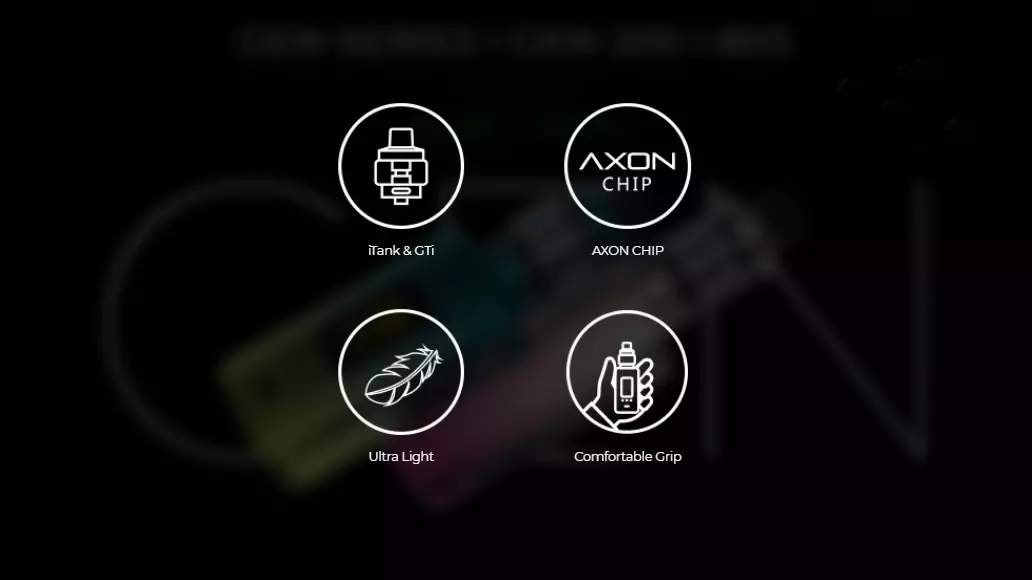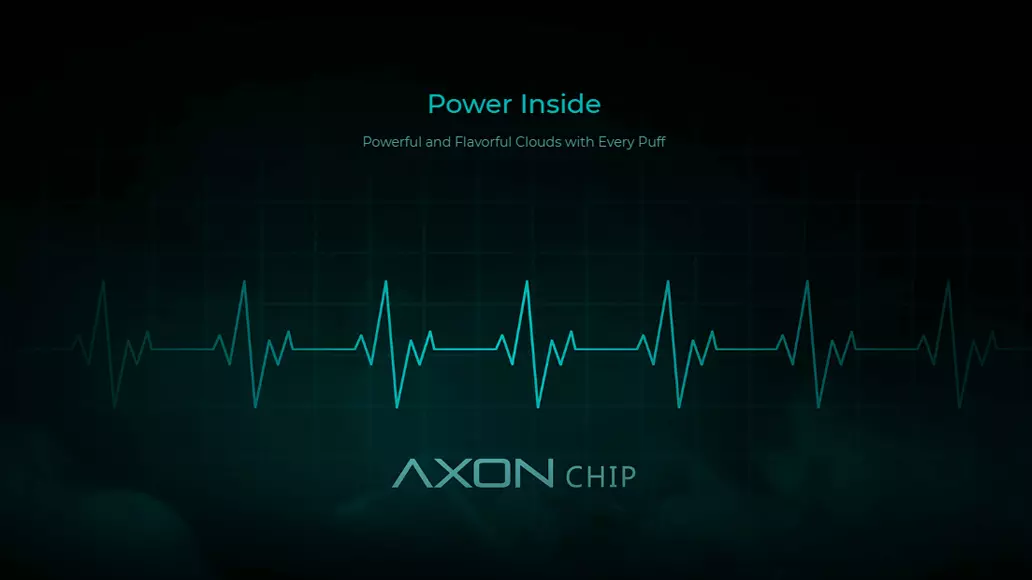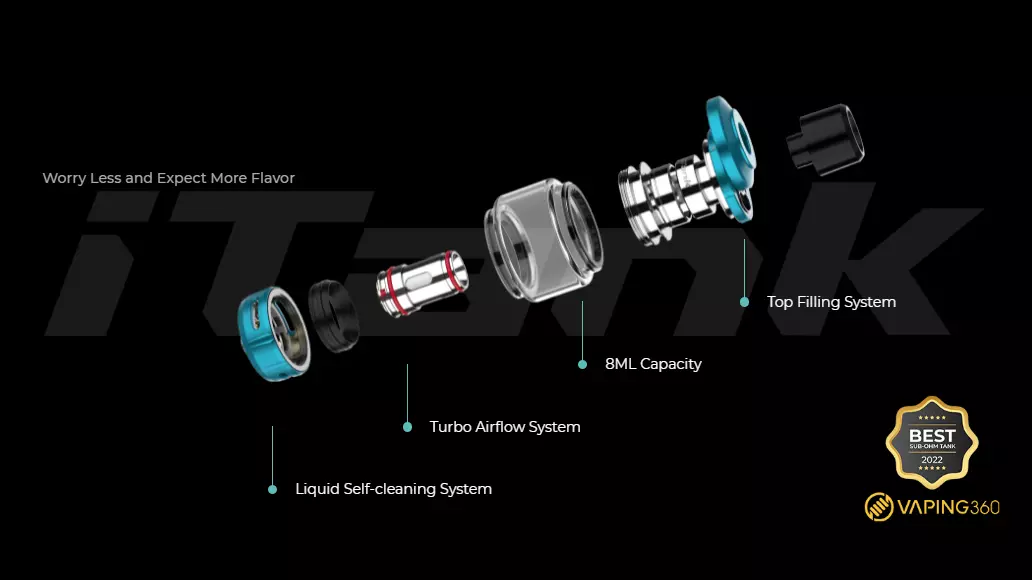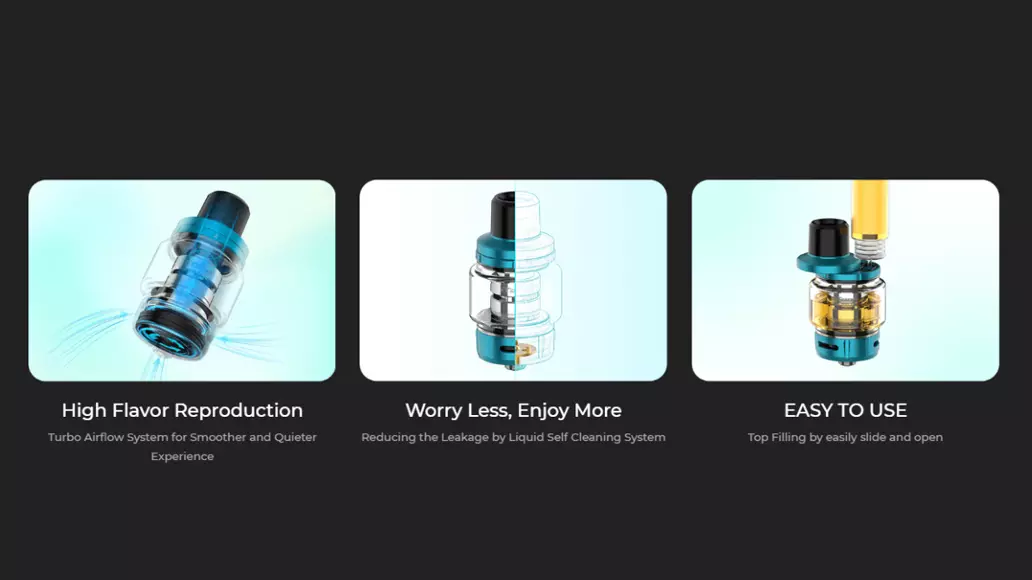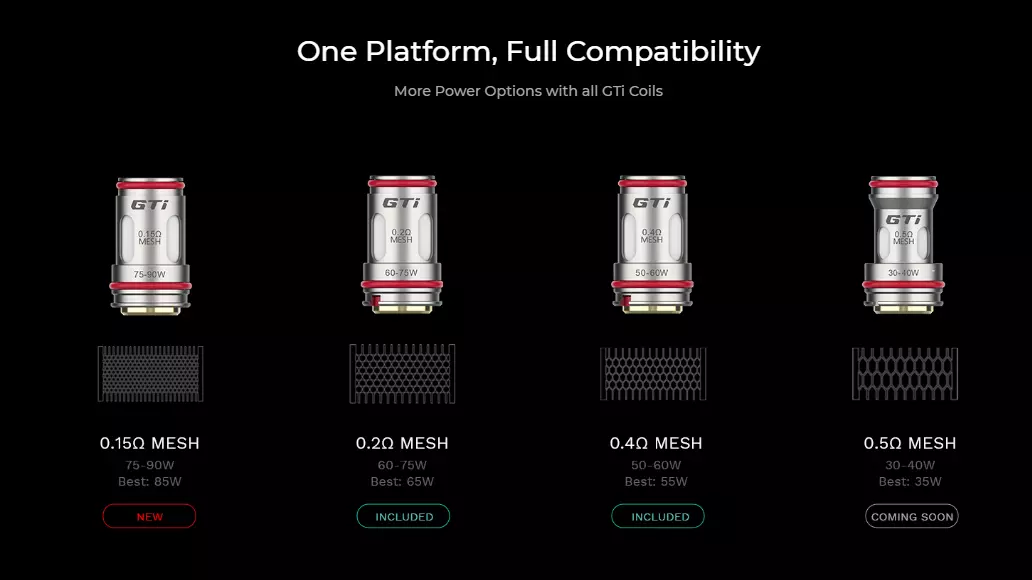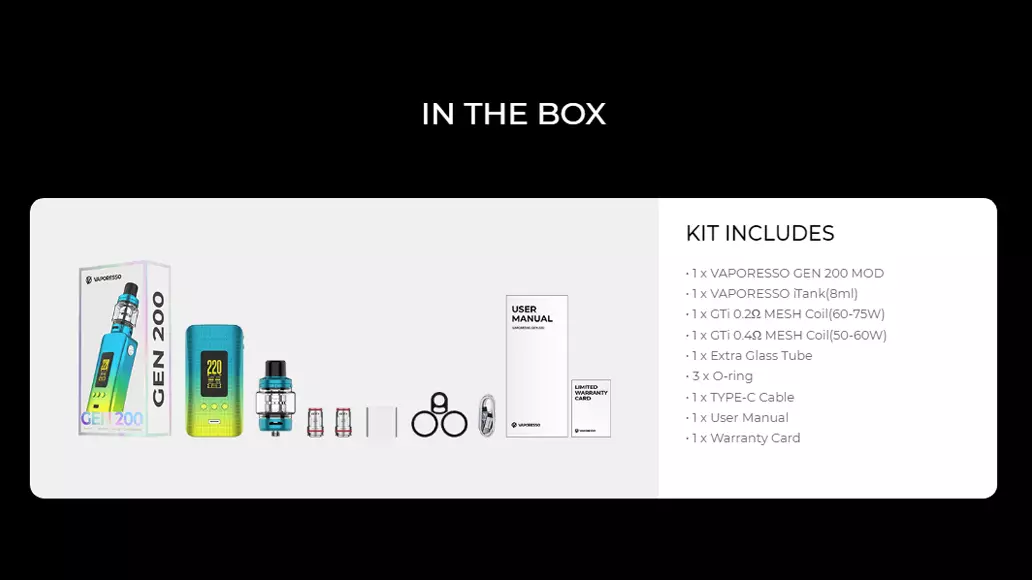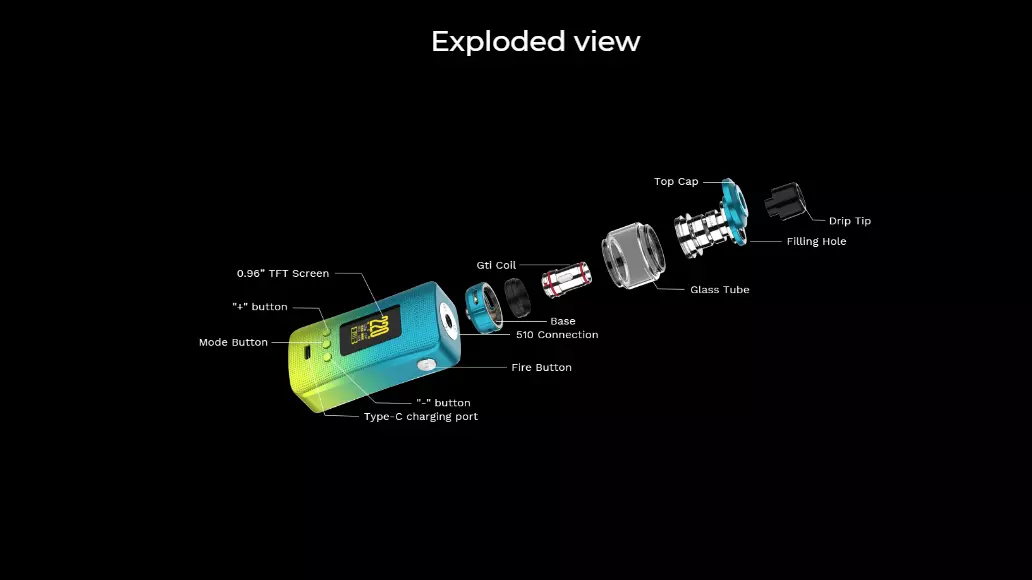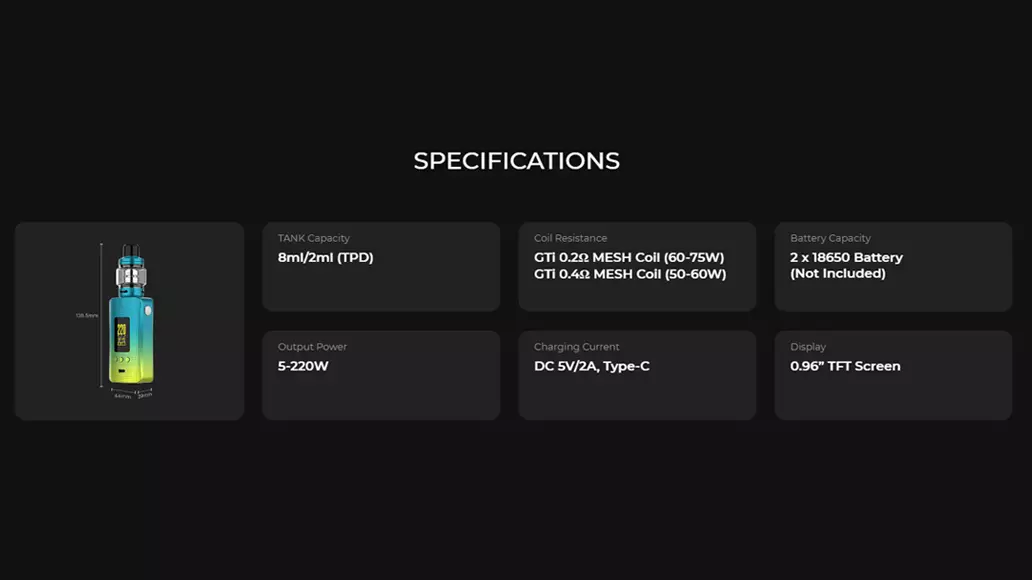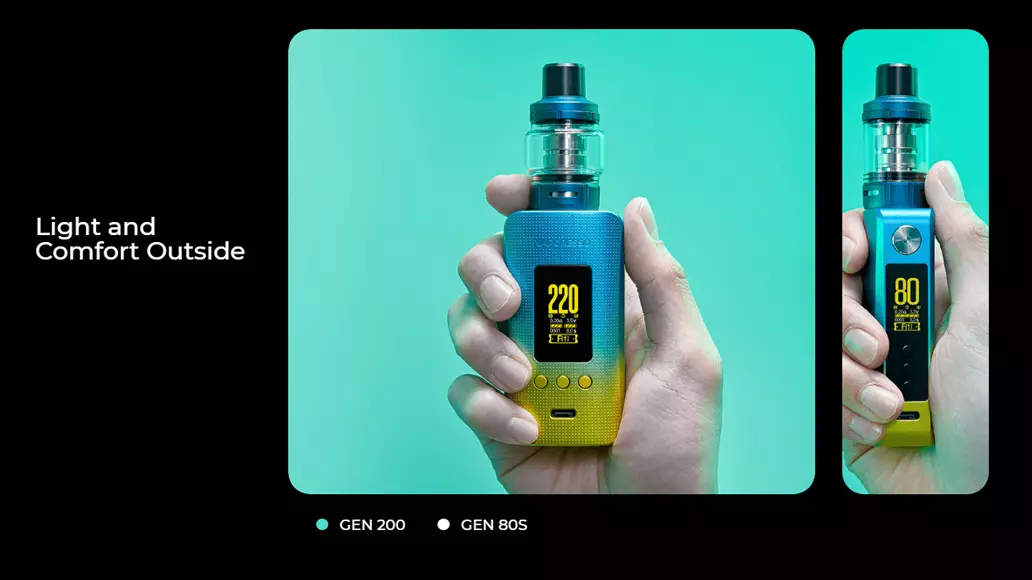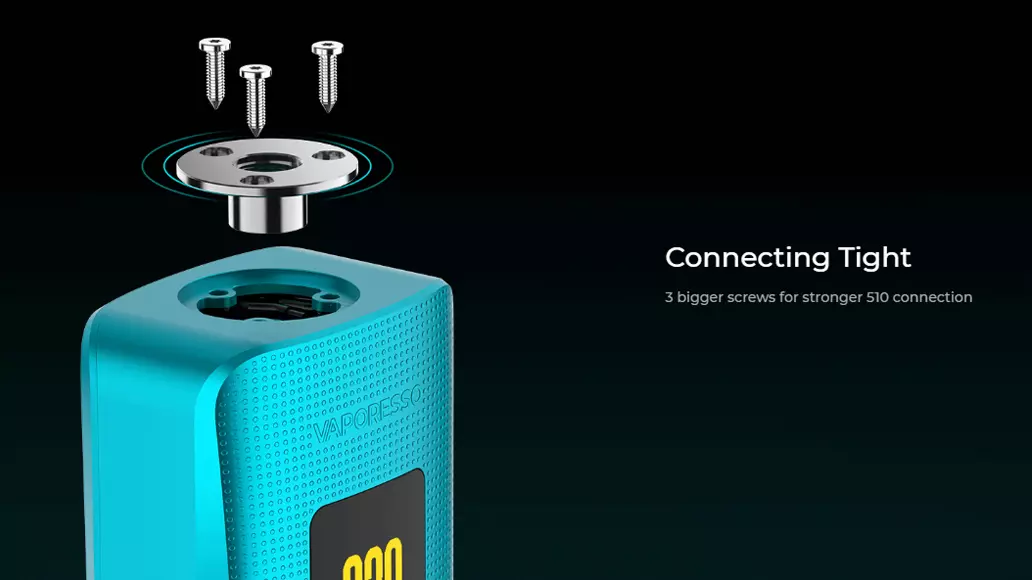 FAQ's
Can I use the Vaporesso Gen 200 iTank 2 Edition for MTL (Mouth To Lung) vaping?
While designed for DTL vaping, you can adjust the airflow to a tighter draw. However, for an optimal MTL experience, other devices might be more suitable.
What is the charging time for the Gen 200 iTank 2 Edition?
Charging times will vary with different batteries and power sources, yet USB Type-C fast charging significantly cuts down the duration compared to standard micro-USB charging.
Is the iTank 2 compatible with other mods?
Yes, the iTank 2 can be used with other mods that have a 510 connection and can support the coil resistance.
How do I know when it's time to change the coil in my iTank 2?
You'll typically notice a burnt taste or a significant drop in vapor production, which indicates it's time to change the coil.
Are the batteries included with the Vaporesso Gen 200 iTank 2 Edition?
You must purchase the dual 18650 batteries separately; they are not included.
Key Takeways
The Vaporesso Gen 200 iTank 2 Edition Vape Kit is an excellent choice for vapers seeking a high-performance device that doesn't compromise on style or functionality. With its robust power output, customizable settings, and high-quality construction, it stands out as a top contender in its category.
Want more articles like this one delivered straight to your inbox? Use our "Stay in Touch" form below to get up-to-date news, tips and discounts on vape devices and juices.