The Cyber X Pod Kit is an ideal starter kit for an experienced smoker looking to get into the world of vaping. With an ergonomic design and slim form factor, it offers a comfortable grip and fits easily into pockets or purses.
The kit includes a 1000mAh built-in battery with a 3.7V output, allowing for up to 12W of power, a type-C USB cable charging port at the bottom and a refillable pod with a 3ml capacity. The Cyber X Pod Kit also offers 3 activations modes that you can easily select with a button on the side of the device. And with 0.8Ω and 1.0Ω coils, you can switch between mouth-to-lung or direct-to-lung vaping styles.  
Order the Aspire Cyber X
Article Sections
What's Included in the Package
The Cyber X Pod Kit weighs 0.07 kg.
The package includes the following:
1 x Cyber X Device (1000 mAh)
1 x TSX Pod 0.8Ω (3.0 ml) (Pre-installed)
1 x TSX Pod 1.0Ω (3.0 ml)
1 x Type-C Cable
1 x User Manual (English, French)
1 x Lanyard
Design and Build Quality
This device is sleek and stylish, and it's available in several different colors, including:
Coral Orange
Gunmetal
Flax Yellow
Sage green
Pearl Silver
Frost Blue
It's made with high-quality materials, so it's built to last. The device is also incredibly compact, making it easy to carry with you wherever you go.
Battery Size and Strength
This device comes with a built-in battery, offering long-lasting power. With a 1000mAh battery, it'll last several hours before having to recharge. It's perfect for anyone who is always on the go.
Refillable Pod Size
The Cyber X comes with two 3.0 ml refillable pods. The pre-installed pod comes with a 0.8Ω coil. The additional pod comes with a 1.0Ω coil. Click here to learn more about the recommended vape juices that would pair with each coil.
Types of Coils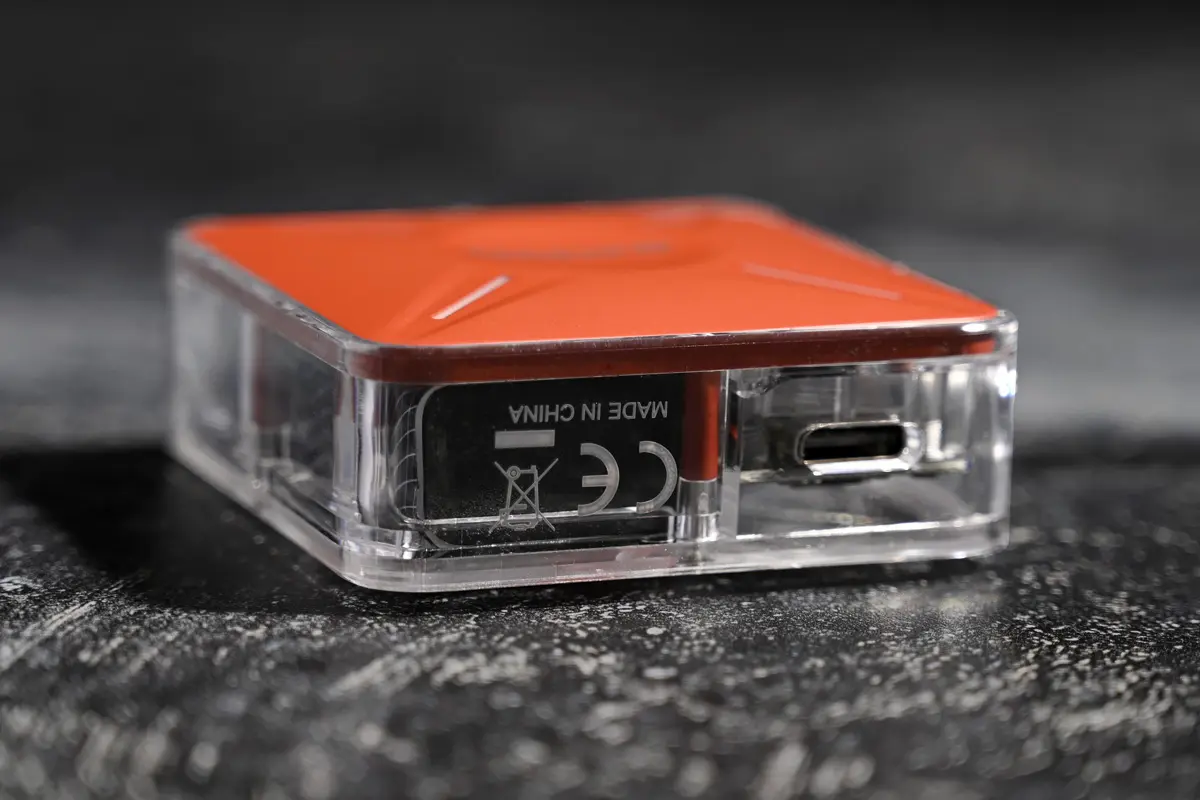 It comes with two coils: one 0.8Ω (in a 3.0 ml refillable pod) that comes pre-installed and one 1.0Ω (in a 3.0 ml refillable pod).
Since this device includes a pod with a 0.8Ω and another with a 1.0Ω, you have the option of vaping 50VG/50PG and 70VG/30PG E-liquids. We recommend vaping 70VG/30PG E-liquids with the 0.8Ω coil and 50VG/50PG E-liquids with the 1.0Ω coil.
How to use the Cyber X Pod Kit
One of the things I love about the Cyber x Pod Kit is how easy it is to use. The device has a simple one-button operation. There's no need to worry about navigating complicated menus or settings. After you fill the pod with your favorite e-liquid, attach it to the device, and you're ready to go.
Order the Cyber X Pod Kit
To order the Cyber X Pod Kit, visit Blacknote.com and make sure to explore our wide range of vaping products.
Click here to order the Cyber X Pod Kit today.
Key Takeaways
Perfect for beginners and experienced users
Easily use this device throughout the day thanks to fast charging
Pairs nicely with 50VG/50PG and 70VG/30PG E-Liquids
Want more articles like this one delivered straight to your inbox? Use our "Stay in Touch" form below to get up-to-date news, tips and discounts on vape devices and juices.