Overview
The Uwell Crown M Pod Mod Kit marks a significant milestone in the evolution of vaping technology, combining Uwell's renowned craftsmanship with innovative features. This device is not just a simple vaping tool; it's a testament to Uwell's commitment to pushing the boundaries of what a pod mod can be. Designed for both beginners and seasoned vapers, the Crown M stands out with its unique Twin-Coil system, offering a versatile vaping experience that caters to a wide range of preferences.
Uwell Crown M Pod Mod Kit – Where innovation meets style, offering a unique vaping experience with its Twin-Coil system and entertaining power adjustment.
— Black Note
At the heart of the Crown M's appeal is its ability to seamlessly switch between MTL (Mouth To Lung) and DTL (Direct To Lung) vaping styles, thanks to its innovative Twin-Coil design. This feature allows users to enjoy different vaping experiences without the need for multiple devices. The Alternation working mode is perfect for MTL vaping with a resistance of 0.8 Ω, while the Mutual working mode, with a resistance of 0.4 Ω, is ideal for those who prefer DTL vaping. This flexibility is a boon for vapers who love to experiment and find their perfect vape setting.
Moreover, the Crown M is not just about functionality; it's also about style and convenience. The device's design is both elegant and user-friendly, featuring an entertaining wheel power adjustment that adds an element of fun to the vaping experience. This novel feature allows users to easily adjust the power by scrolling the wheel, making it a standout aspect of the device. The Crown M also includes a precise airflow adjusting valve, enabling users to fine-tune their vaping experience to their exact preferences.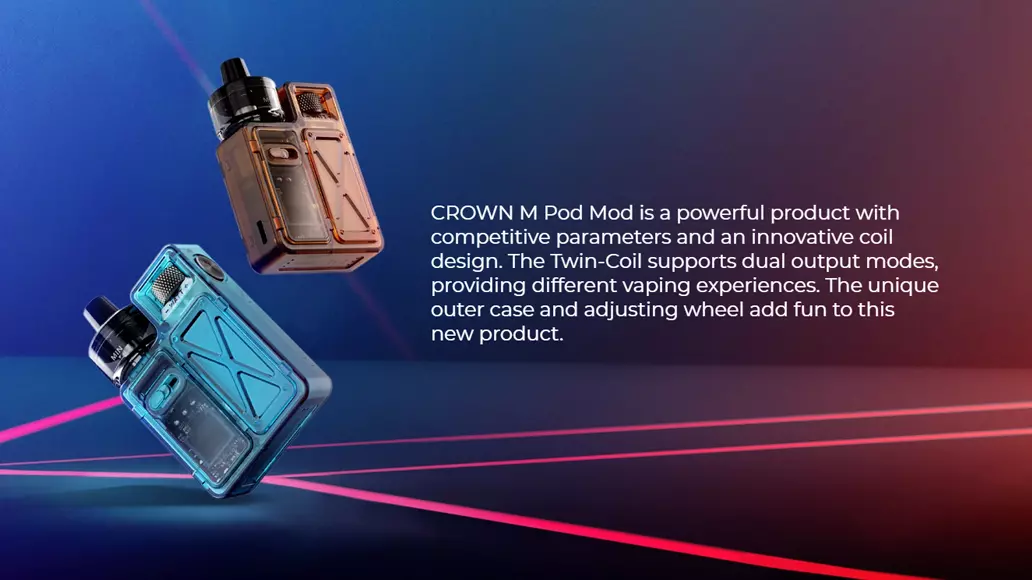 With a robust 1000mAh battery and a 4.0 ml e-liquid capacity, the Crown M is built for all-day vaping. It's capable of delivering up to 35W of power, ensuring a satisfying and consistent performance. The intelligent proprietary chipset within the device automatically detects the installed coil's resistance, setting the appropriate wattage for optimal performance. This smart feature takes the guesswork out of vaping, making the Crown M a reliable choice for both new and experienced vapers.
Features and Specs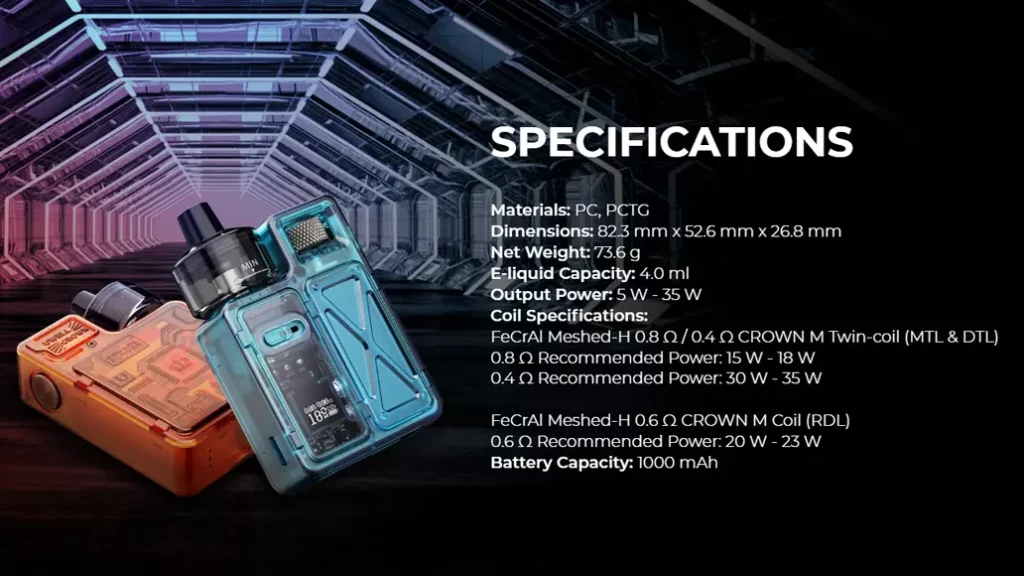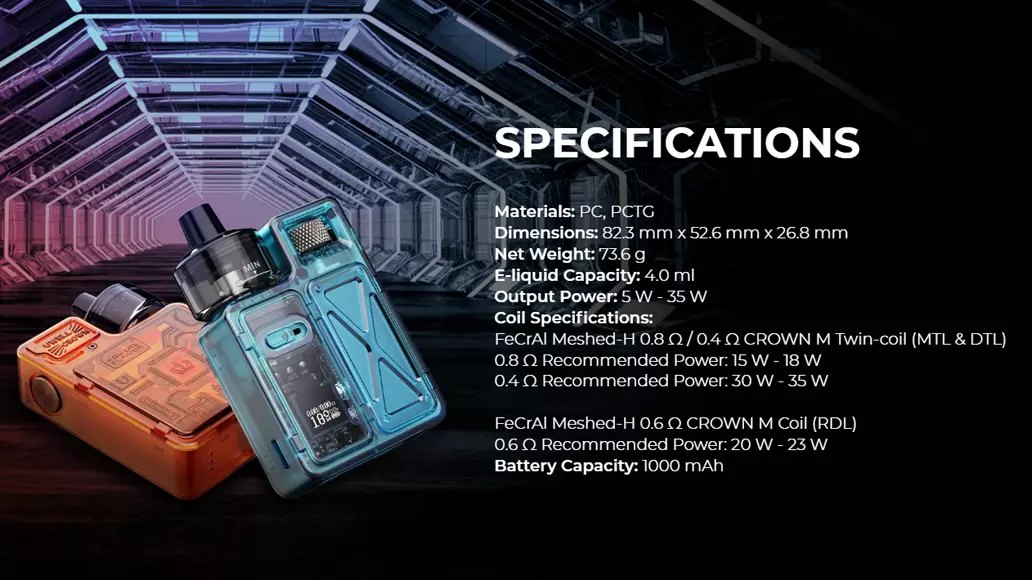 Specifications
Materials: PC, PCTG
Dimensions: 82.3 mm x 52.6 mm x 26.8 mm
Net Weight: 73.6 g
E-liquid Capacity: 4.0 ml
Output Power: 5 W – 35 W
Battery Capacity: 1000 mAh
Coil Specifications: FeCrAl Meshed-H 0.8 Ω / 0.4 Ω CROWN M Twin-coil (MTL & DTL), 0.6 Ω CROWN M Coil (RDL)
What's in the Box?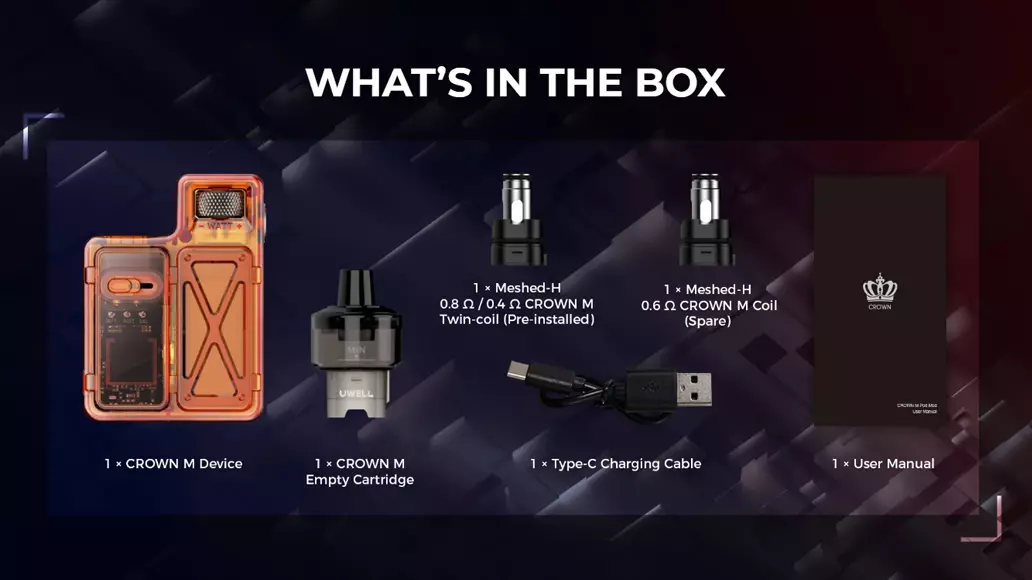 1 Crown M Device
1 Crown M Pod
1 0.4/0.8ohm Crown M Twin Coil
1 0.6ohm Crown M Coil
1 User Manual
1 Type-C Cable
Design and Appearance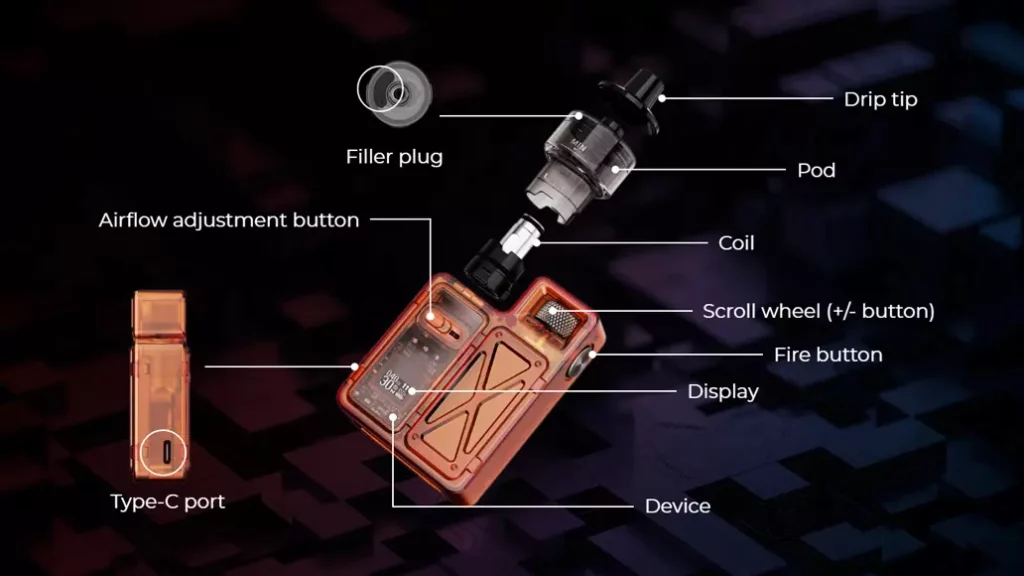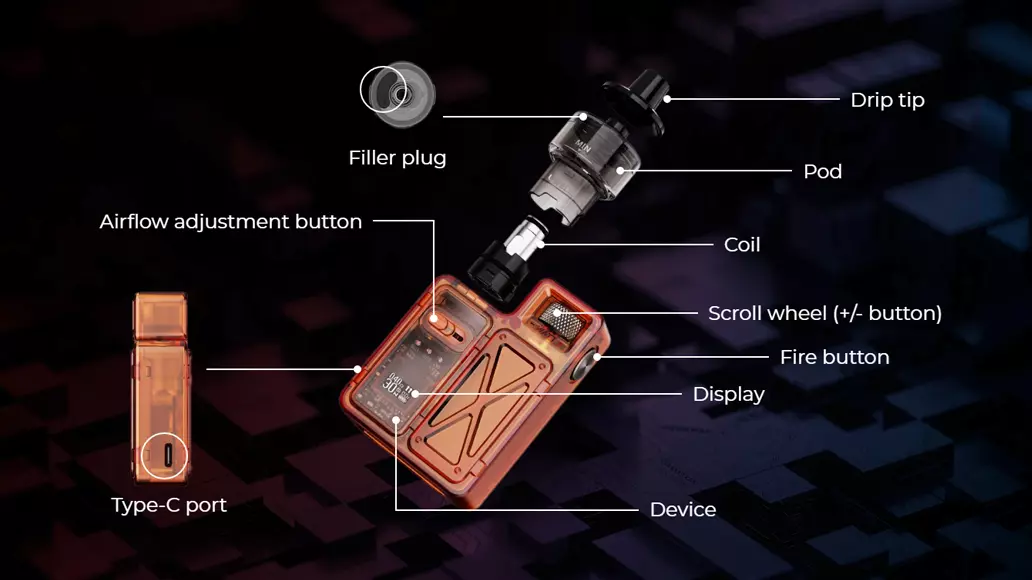 The Crown M Pod Mod Kit features a sleek and modern design, with a lightweight PCTG chassis that is both visually appealing and durable. The transparent outer case, revealing the built-in circuit board, adds a futuristic and sophisticated touch to the device.
Available Colors: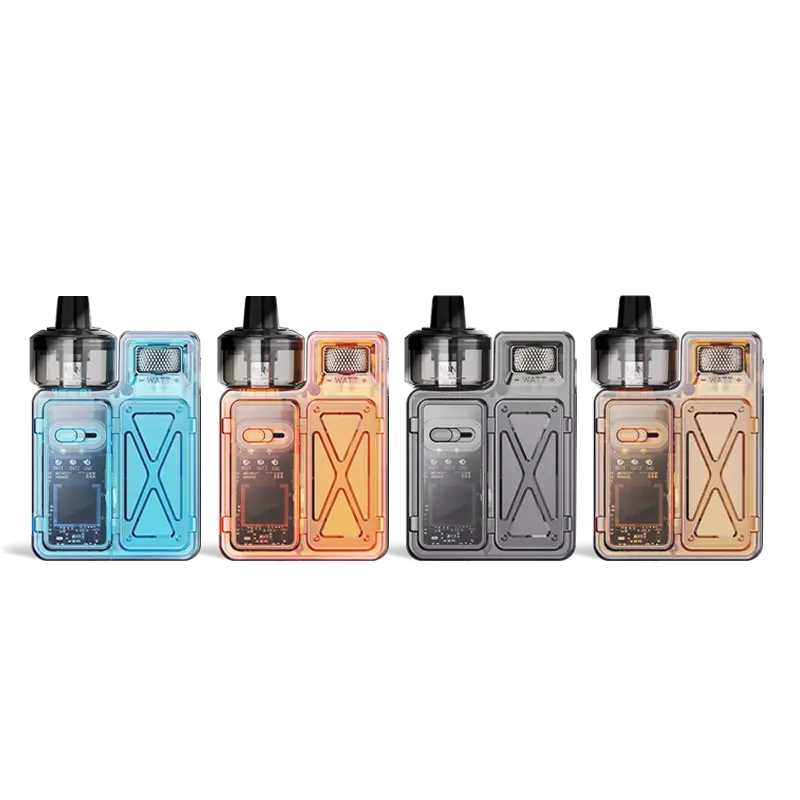 The Uwell Crown M is available in aforementioned colours
Uwell Crown M Functionality
The Crown M's wheel power adjustment is a unique and entertaining feature, allowing for easy power adjustments. The precise airflow adjusting valve on the outer case enables fine-tuning of the airflow without removing the pod, enhancing the overall vaping experience.
Uwell Crown M Performance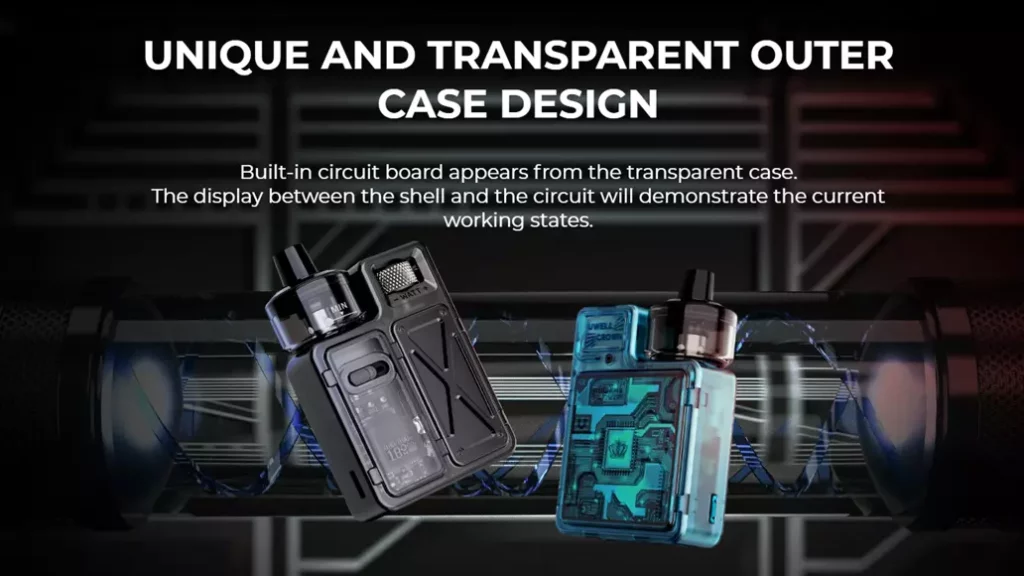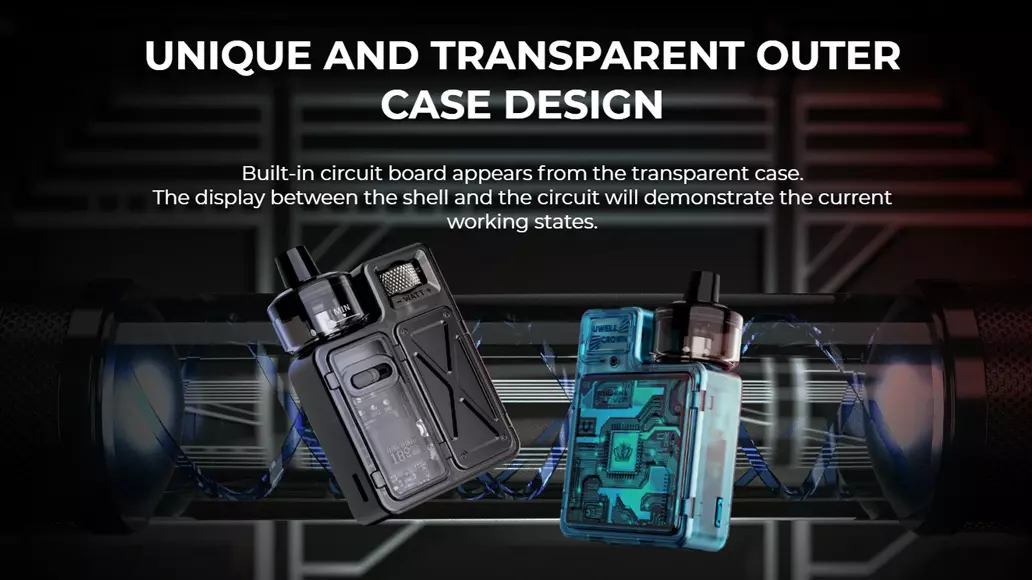 With a maximum output of 35W and a 1000mAh battery, the Crown M delivers powerful and consistent performance. The device's ability to hold up to 4mL of eJuice or nicotine salts, combined with the intelligent chipset, ensures an optimal vaping experience.
Uwell Crown M Battery Performance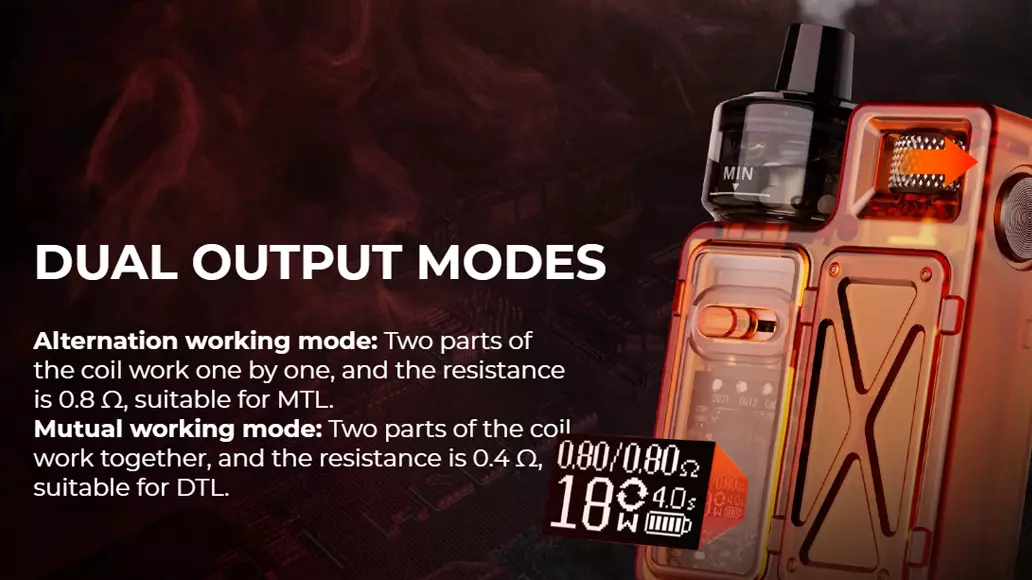 The 1000mAh battery provides reliable and long-lasting performance, suitable for extended use throughout the day. The Type-C charging port offers convenience with faster charging capabilities.
Pros & Cons
Pros:
Versatile Twin-Coil system for MTL and DTL vaping
Unique wheel power adjustment feature
Precise airflow control
Large e-liquid capacity
Durable and stylish design
Cons:
Limited color options
May be slightly complex for absolute beginners
Types of Coils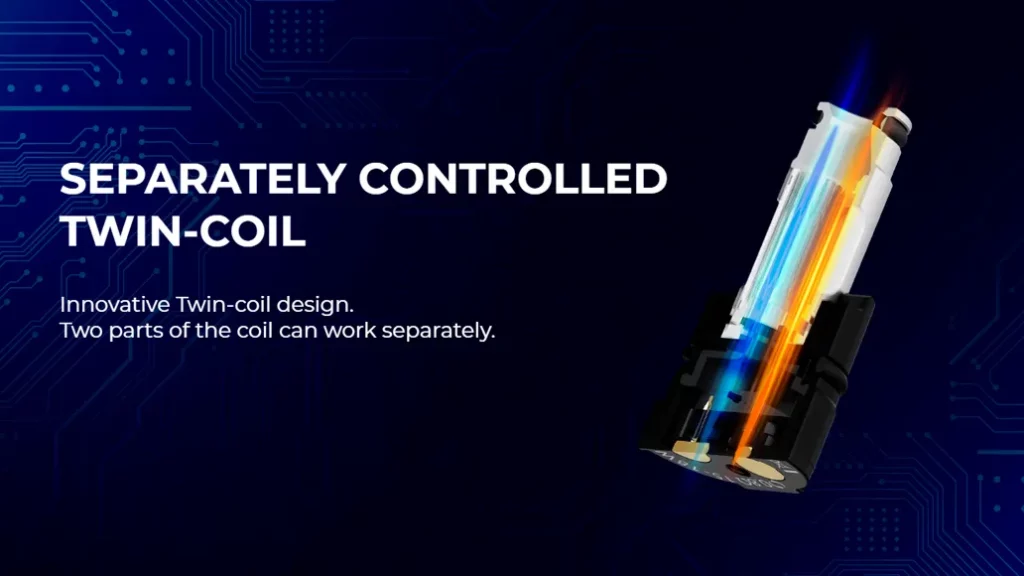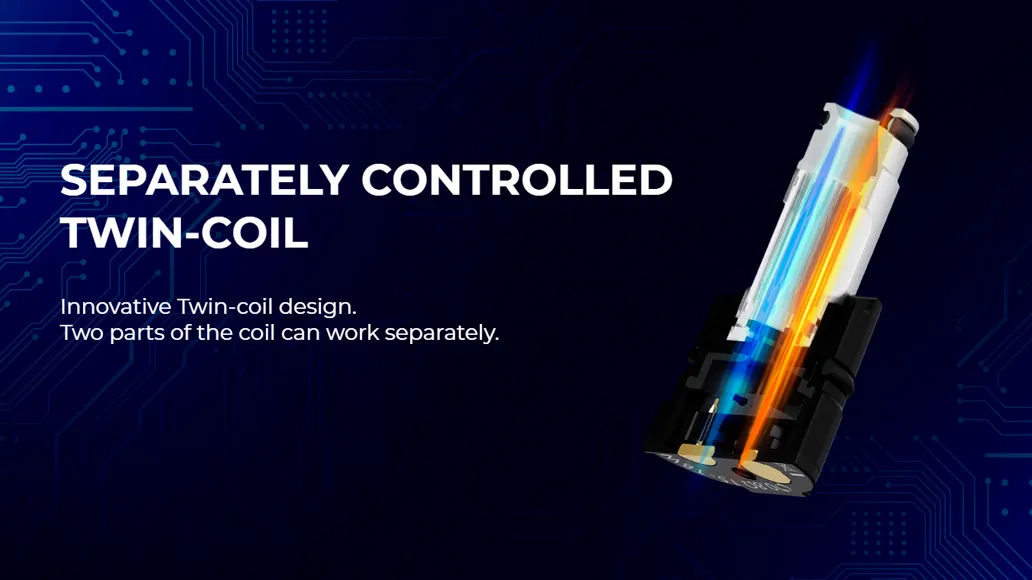 FeCrAl Meshed-H 0.8 Ω / 0.4 Ω CROWN M Twin-coil: Offers flexibility for both MTL and DTL vaping.
FeCrAl Meshed-H 0.6 Ω CROWN M Coil: Specifically designed for RDL vaping, providing a distinct vaping experience.
Perfectly Paired E-Liquids
Enhance your vaping experience with Black Note Natural Tobacco Eliquids. Our e-liquids, crafted from organic tobacco leaves, are free from artificial flavors, sweeteners, and synthetic nicotine.
This juice is like the first cigarette from a fresh pack of Marlboro Lights in every puff! I started with the 6 mg and found myself still wanting cigarettes now & then, so i bought the 12 mg this time- that was kind of strong so I mixed the two and Perfection happened! I change my cartridge after every third refill for the best flavor. Thank You Black Note!
— Crystal Osteen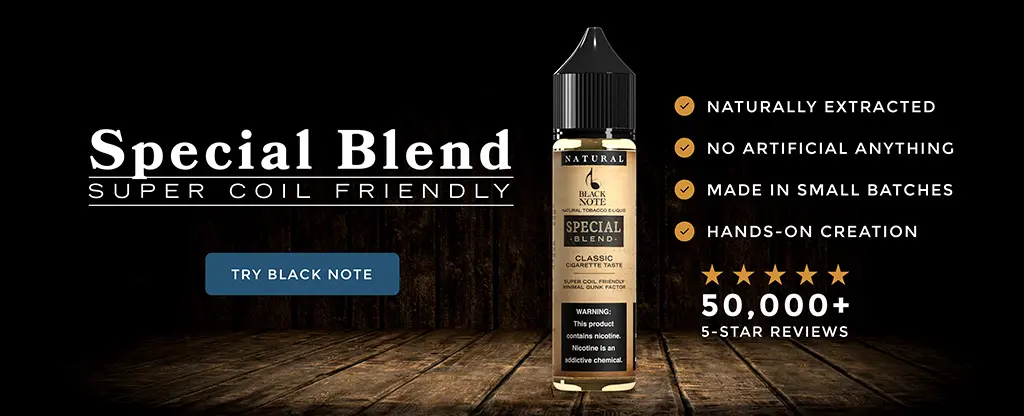 Pairing Guide for Optimal Flavor
Coils between 0.15 – 0.8Ω: Opt for Black Note's 70VG/30PG blends.
Coils above 0.8Ω: Choose Black Note's 50VG/50PG blends.
Coils above 1.0Ω: Dive into Black Note's Salt Nicotine blends.
Order the Uwell Crown M
To shop Uwell Vaping Devices, visit Blacknote.com and make sure to explore our wide range of vaping products.
Gallery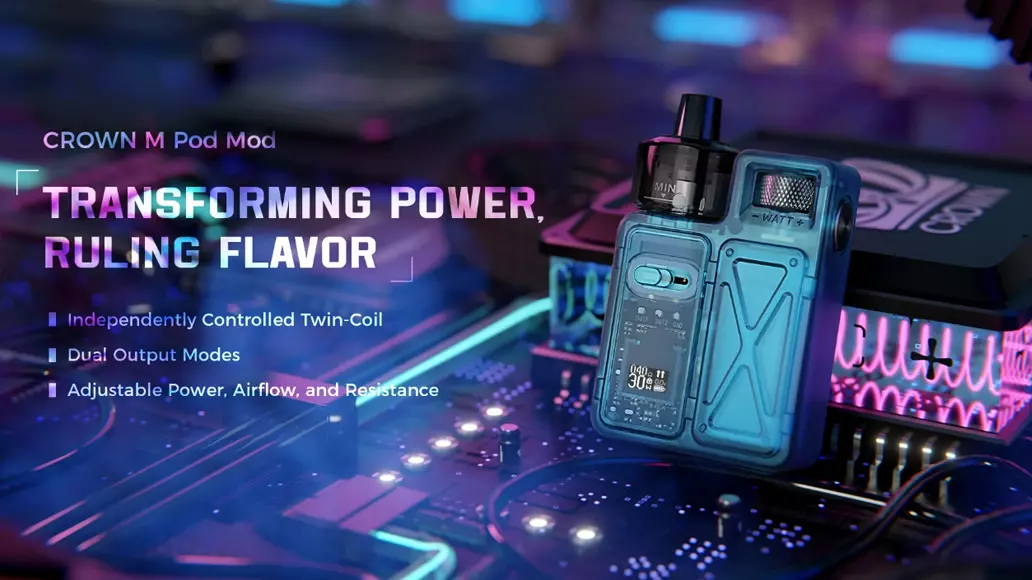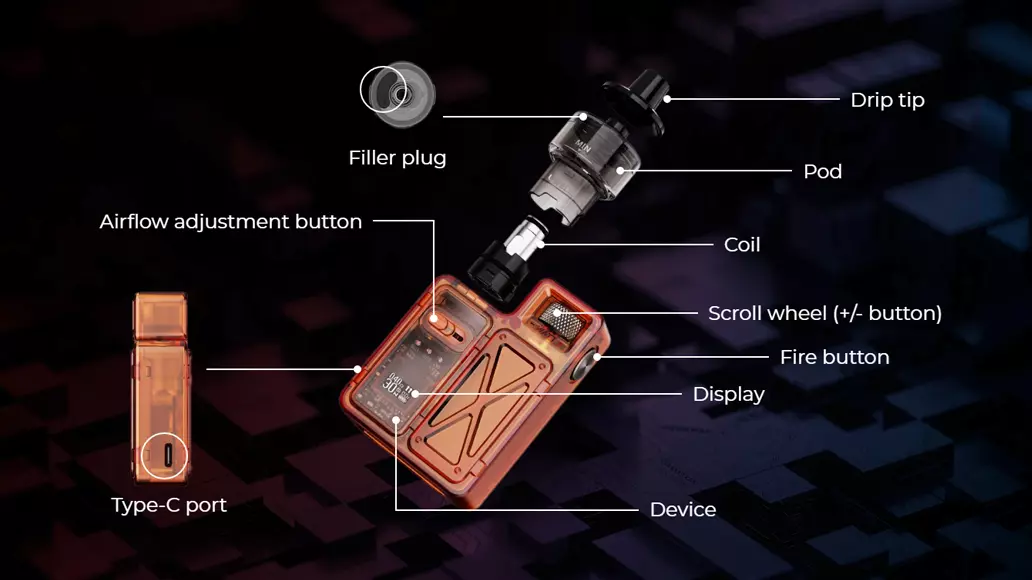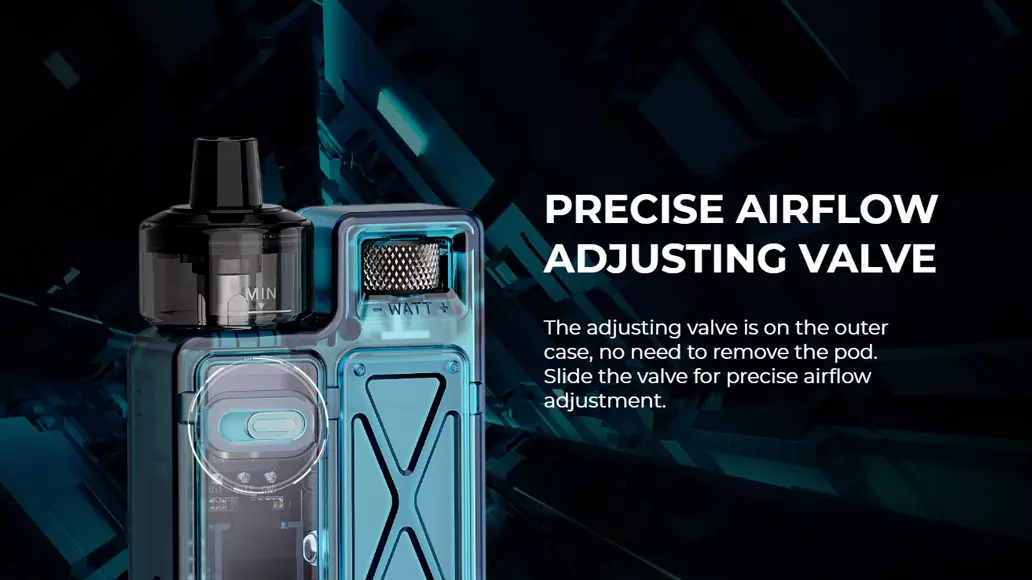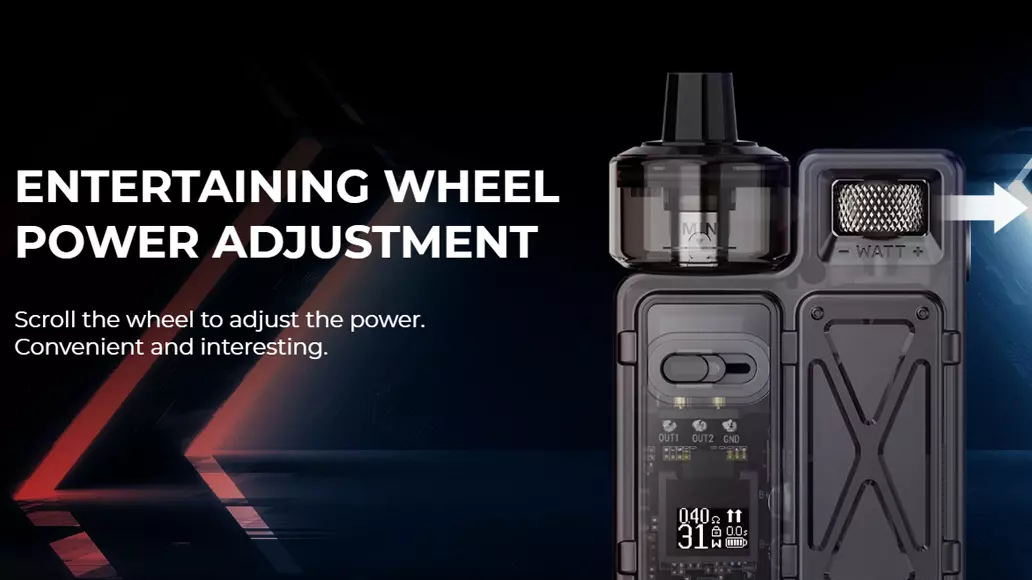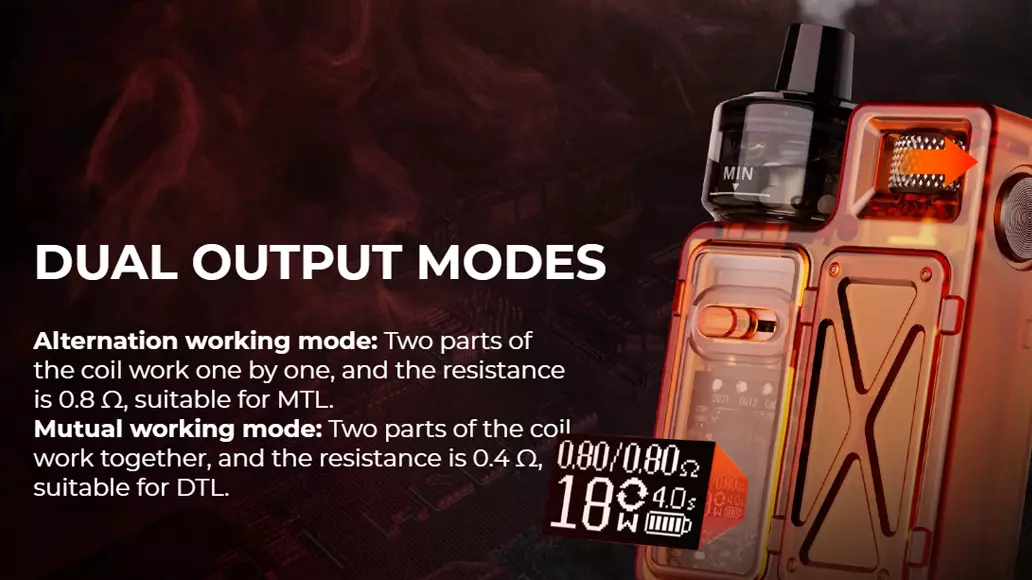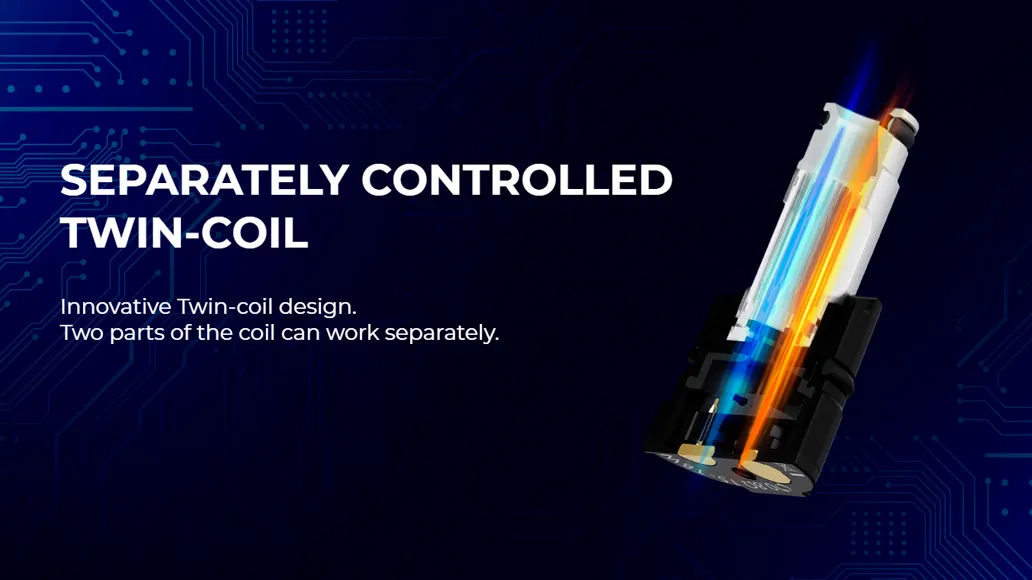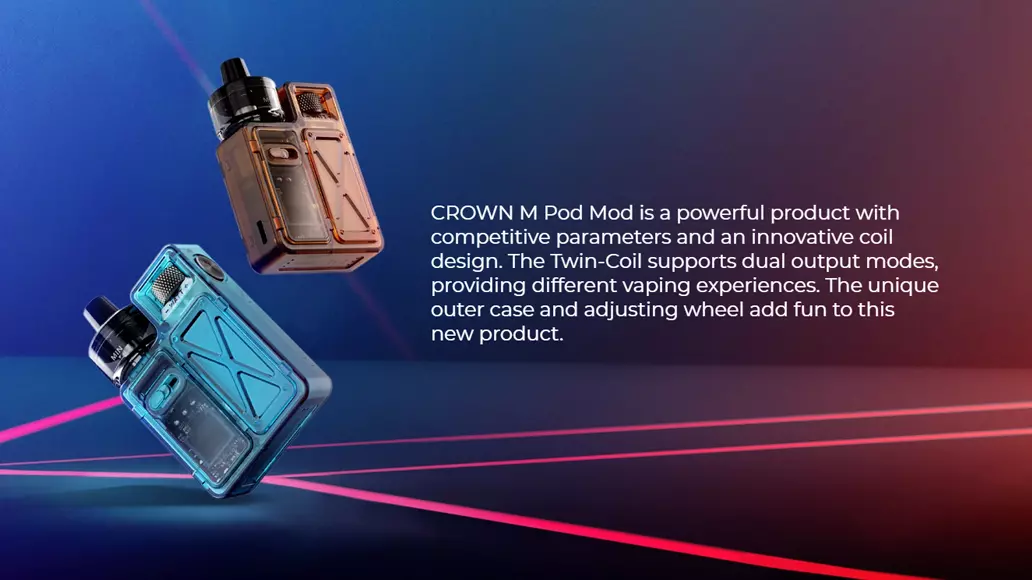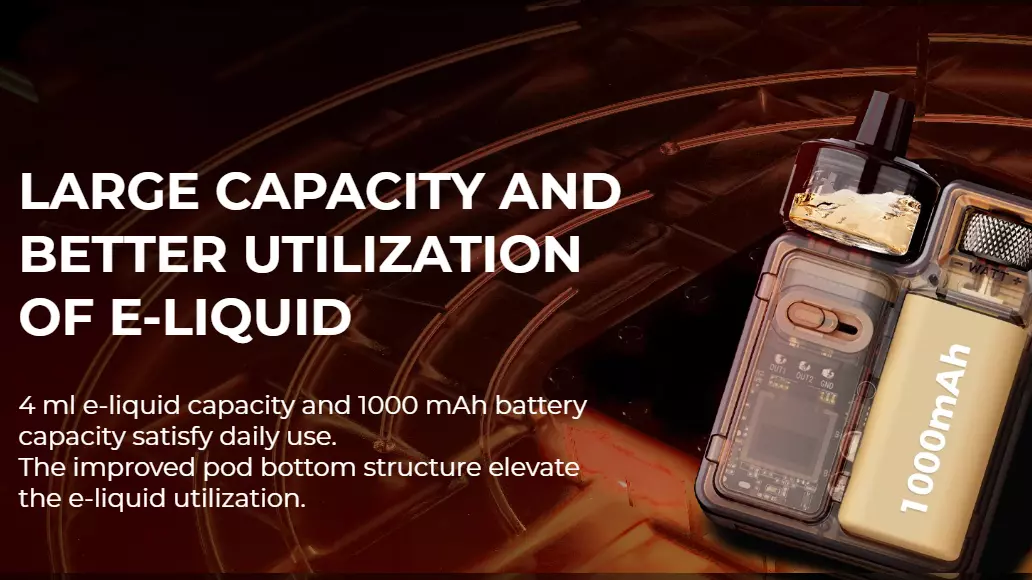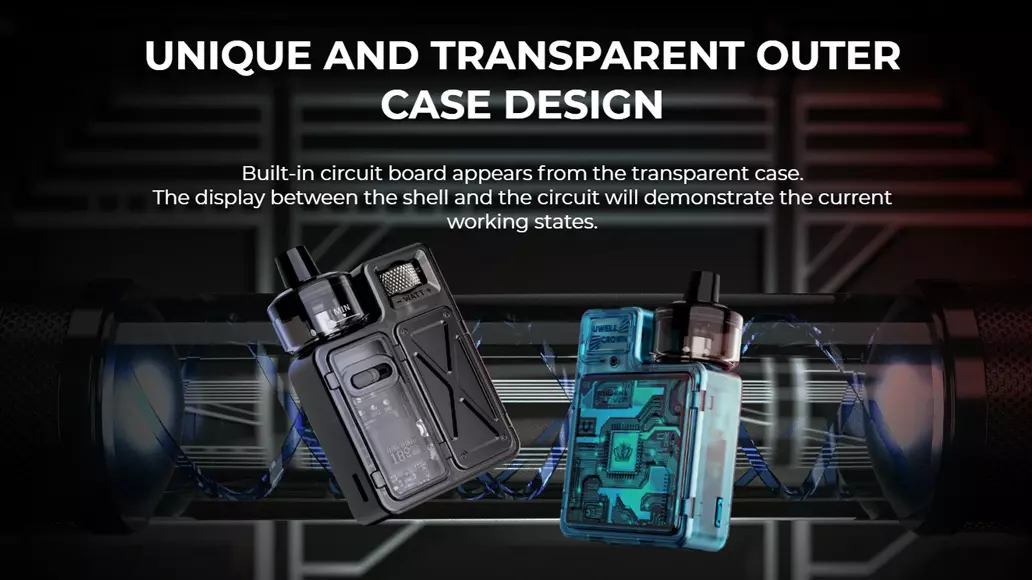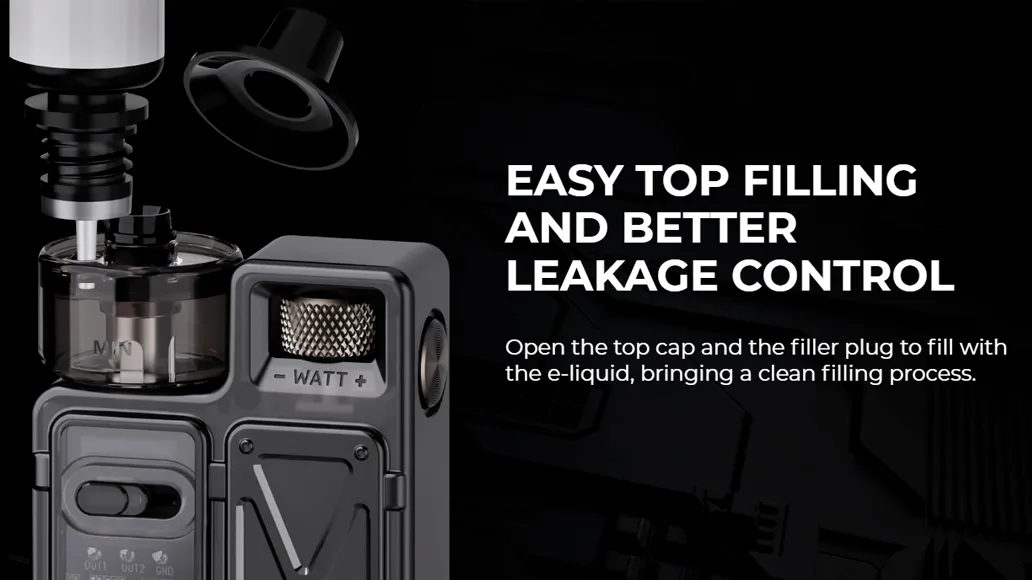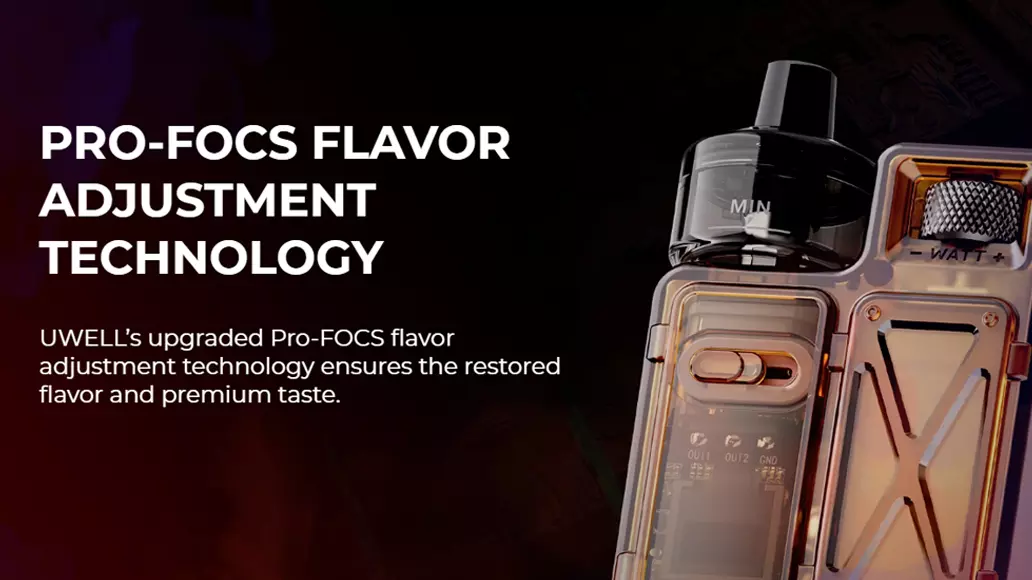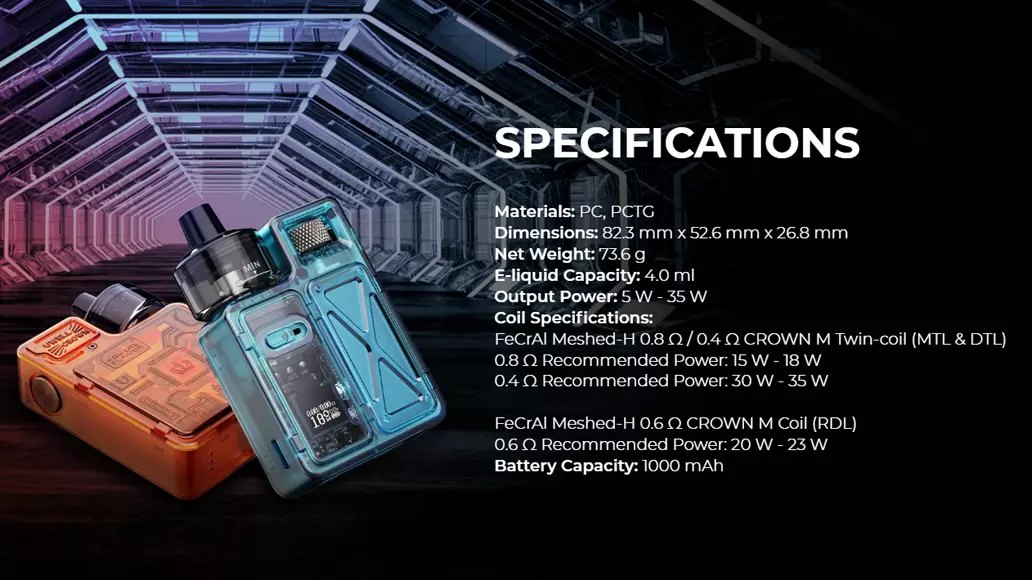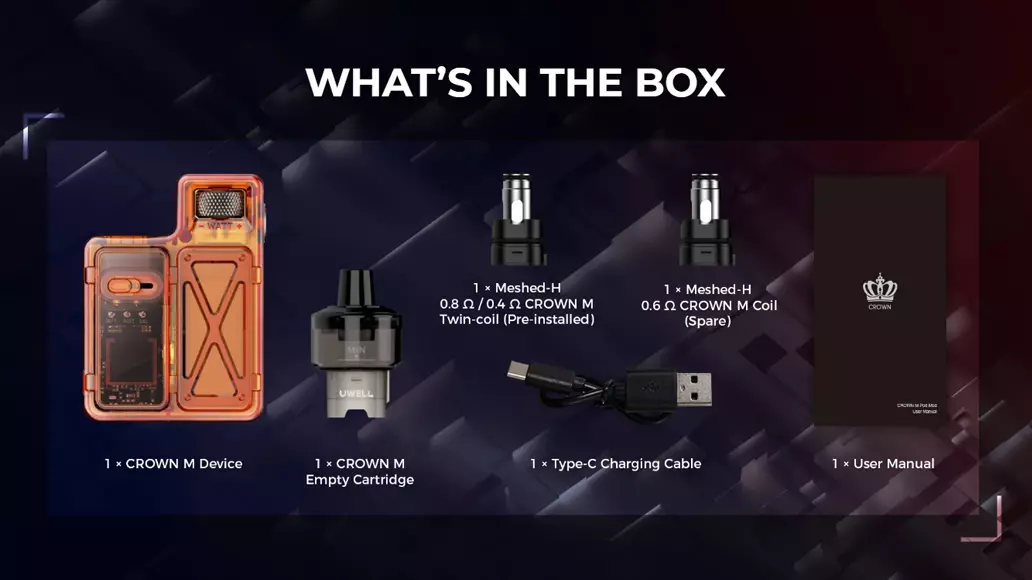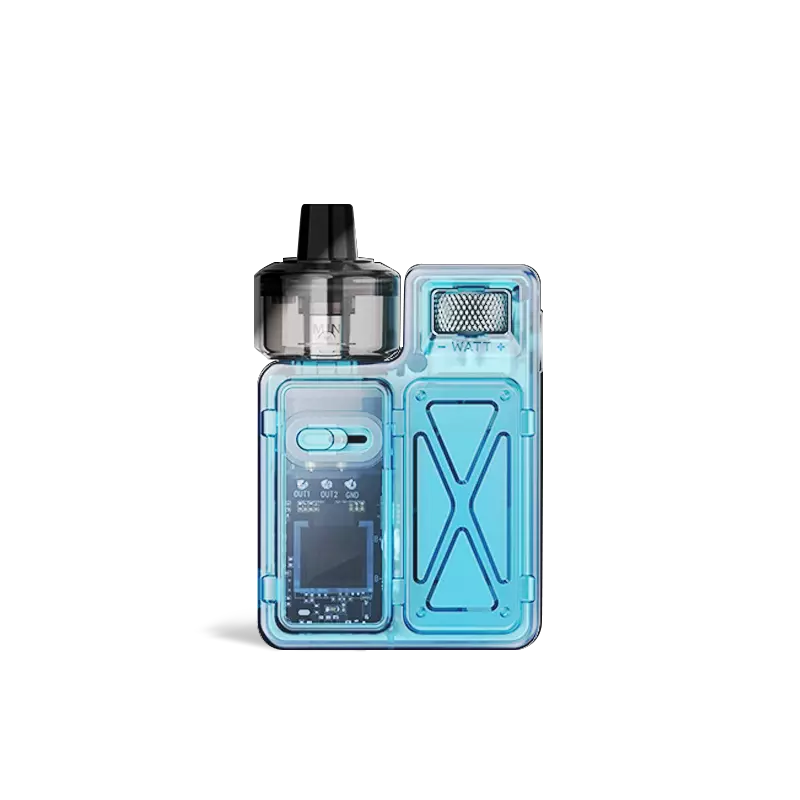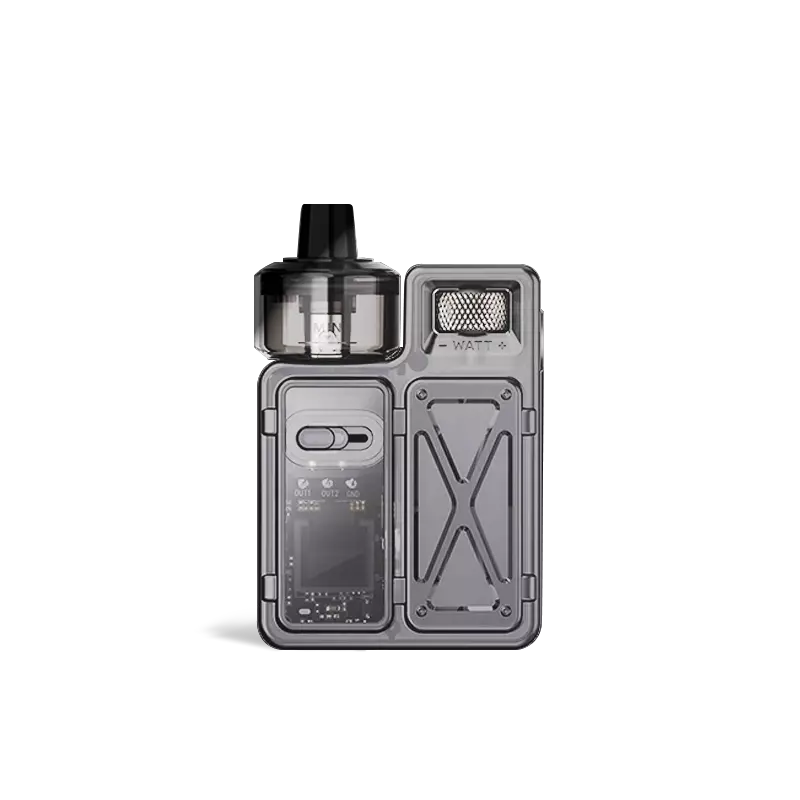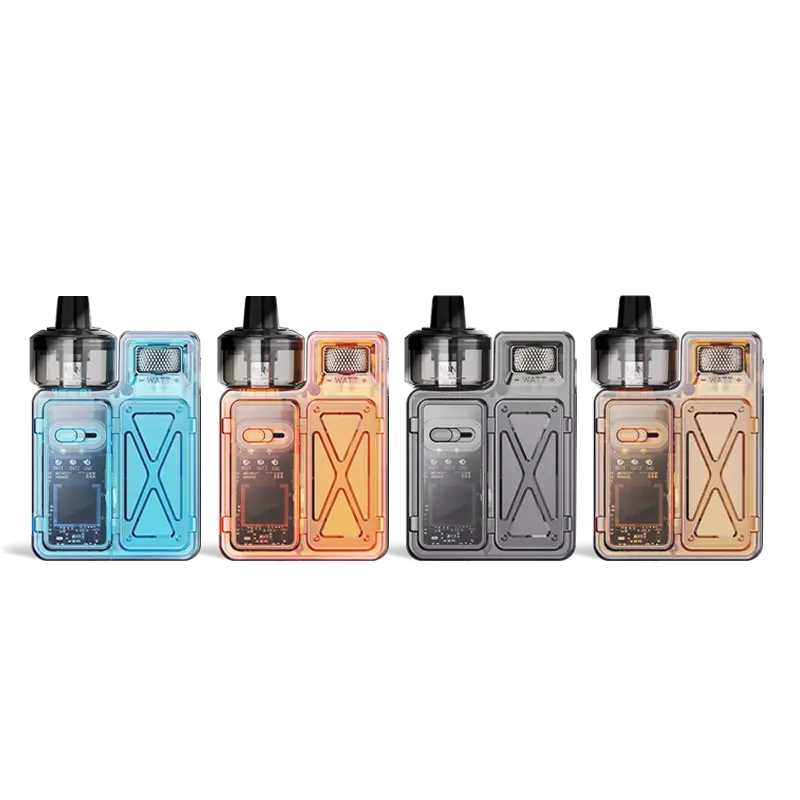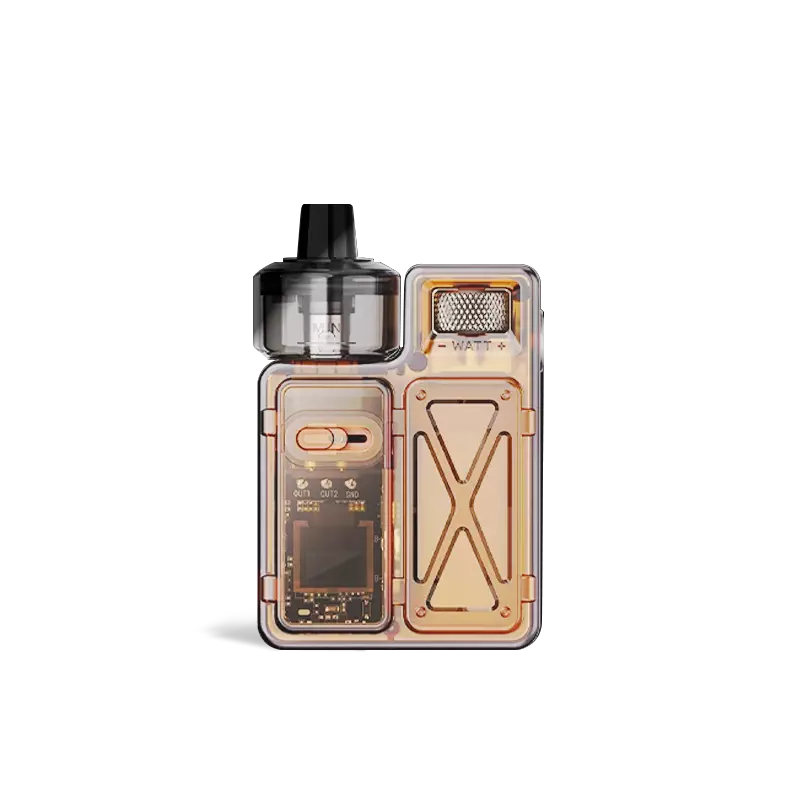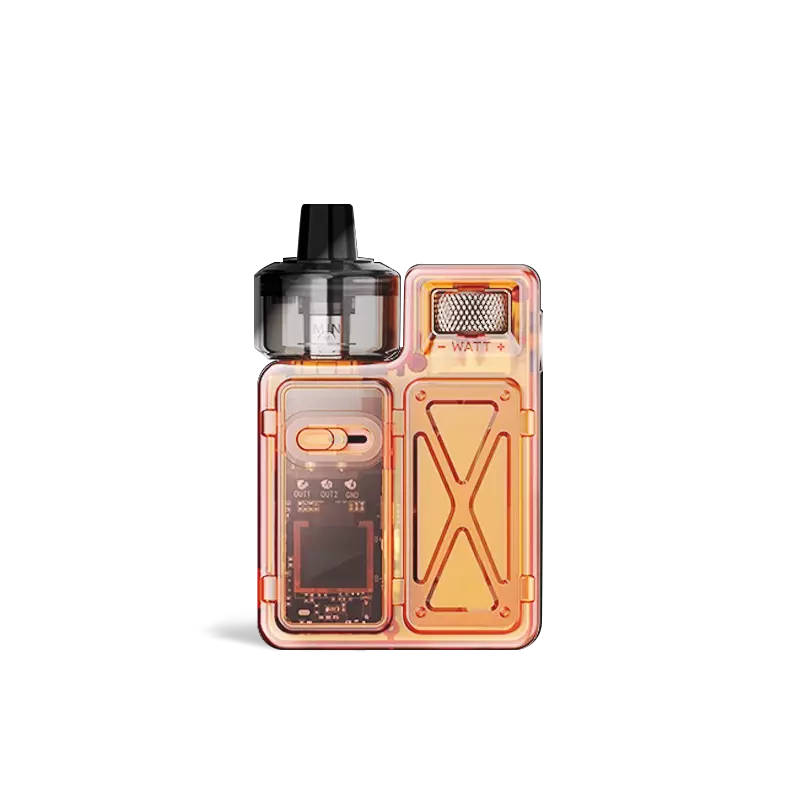 FAQ's
How do I fill the Crown M Pod?
Simply remove the silicone stopper at the top of the pod and fill with your preferred e-liquid.
What is the battery life like on the Crown M Pod Mod Kit?
The 1000mAh battery offers long-lasting power, suitable for extended vaping sessions.
Can I switch between MTL and RDL vaping with this kit?
Yes, the Crown M Pod Mod Kit includes a dual resistance coil that allows you to easily switch between MTL and RDL vaping by adjusting the power output.
How do I know when to charge the device?
The 0.42″ OLED screen will display the battery level, indicating when it's time to recharge.
Is the airflow adjustable on the Crown M Pod Mod Kit?
Yes, it features an adjustable airflow slider to customize your vaping experience.
Key Takeways
The Uwell Crown M Pod Mod Kit is an exceptional device that stands out in the crowded field of pod mods. Its innovative Twin-Coil system, entertaining wheel power adjustment, and precise airflow control make it a top choice for vapers seeking versatility and quality. The device's large e-liquid capacity and robust battery life are significant advantages for daily use. While it may present a learning curve for beginners, its performance and build quality make it a valuable addition to any vaper's collection.
Want more articles like this one delivered straight to your inbox? Use our "Stay in Touch" form below to get up-to-date news, tips and discounts on vape devices and juices.