Overview
Dive into the realm of vaping with the Yocan Armor Battery – a perfect blend of compactness, efficiency, and power.
In the ever-evolving world of vaping, the Yocan Armor Battery stands out as a beacon of innovation, combining a sleek design with top-tier functionality. This isn't just another battery; it's a statement of how far vaping technology has evolved.
Experience the essence of vaping freedom with the Yocan Armor Battery – small in size, big on performance.
— Black Note
The Yocan Armor Battery is a testament to Yocan's dedication to excellence. Known for its precision and reliability, this battery promises unparalleled performance for your 510-threaded oil cartridges.
Its robust design ensures durability, while the preheat settings ensure your cartridges are primed and ready for optimal vaporization. This not only guarantees a smooth vaping experience but also promotes better airflow.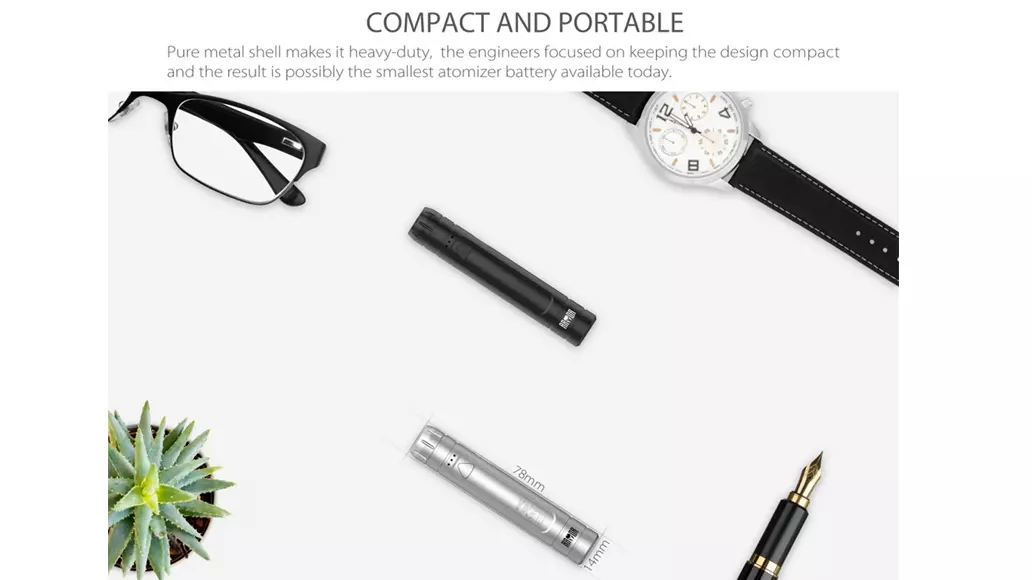 Features and Specs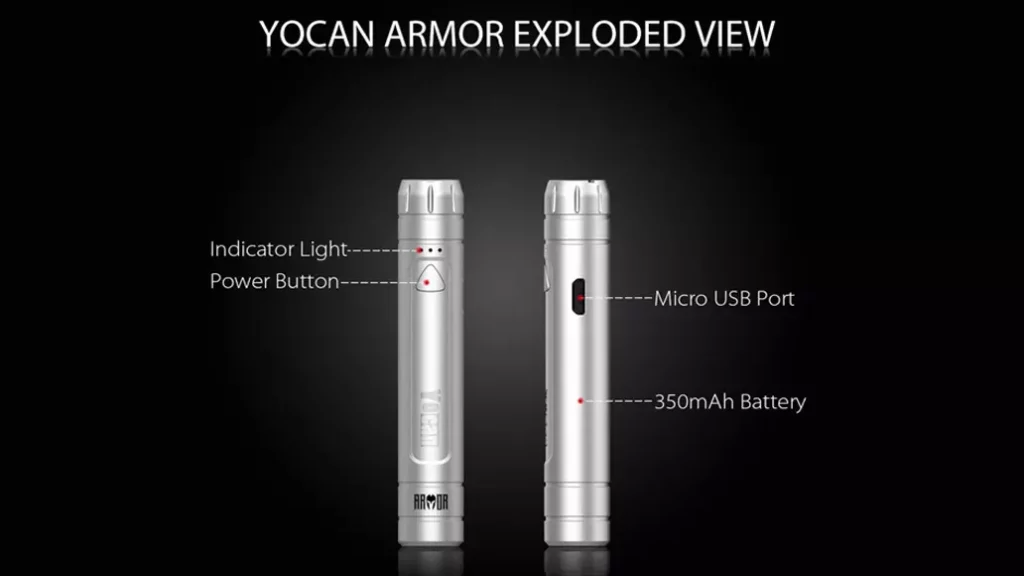 Specifications
Battery Capacity: 350mAh
Connection: 510-Threaded, making it compatible with most cartridges.
Preheat Settings: Prepares your cartridges for optimal vaporization.
Variable Voltage Battery: Customize your sessions with three voltage levels: 2.5V, 3.0V, and 3.5V.
Charging: Micro USB Charging for on-the-go convenience.
Design: Robust and durable, built to last.
What's in the Box?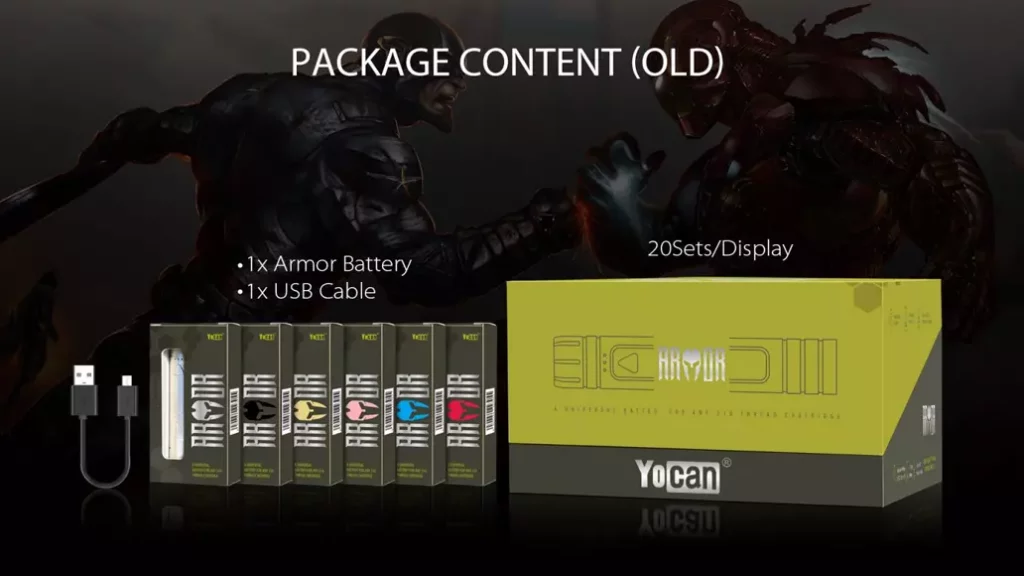 Each Yocan Armor Battery includes:
Design and Appearance
The Yocan Armor Battery boasts a compact and sleek design, ensuring it's not only aesthetically pleasing but also easy to carry around. Its minimalistic design ensures it fits seamlessly with any 510-threaded cartridge, making it a versatile choice for vapers.
Available Colors: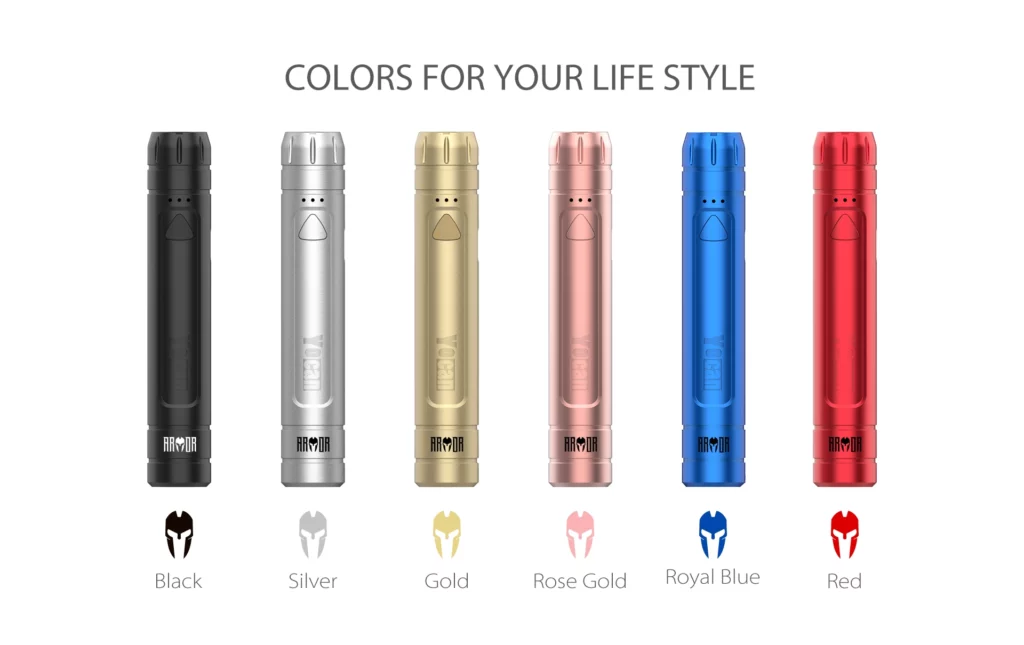 The Yocan Armor Battery is available in the aforementioned colors.
Yocan Armor Battery Functionality
The Yocan Armor Battery comes equipped with preheat settings, ensuring your cartridges are always ready for use. With its variable voltage settings, you can tailor your vaping experience to your preferences, ensuring every session is just right.
Yocan Armor Battery Battery Performance
With a 350mAh capacity, the Yocan Armor Battery ensures consistent performance throughout your vaping sessions. The micro USB charging capability ensures that you're always ready for a session, no matter where you are.
Types of Coils
The Yocan Armor Battery does not include coils as it is a battery unit designed to power 510-threaded cartridges, which can be purchased separately.
Pros and Cons
Pros:
Compact and sleek design.
Compatible with most 510-threaded cartridges.
Preheat settings for optimal vaporization.
Variable voltage settings for a tailored experience.
Micro USB charging for convenience.
Cons:
Battery capacity might be limiting for heavy users.
Order the Yocan Armor Battery
To shop Yocan Vaping Devices, visit Blacknote.com and make sure to explore our wide range of vaping products.
Gallery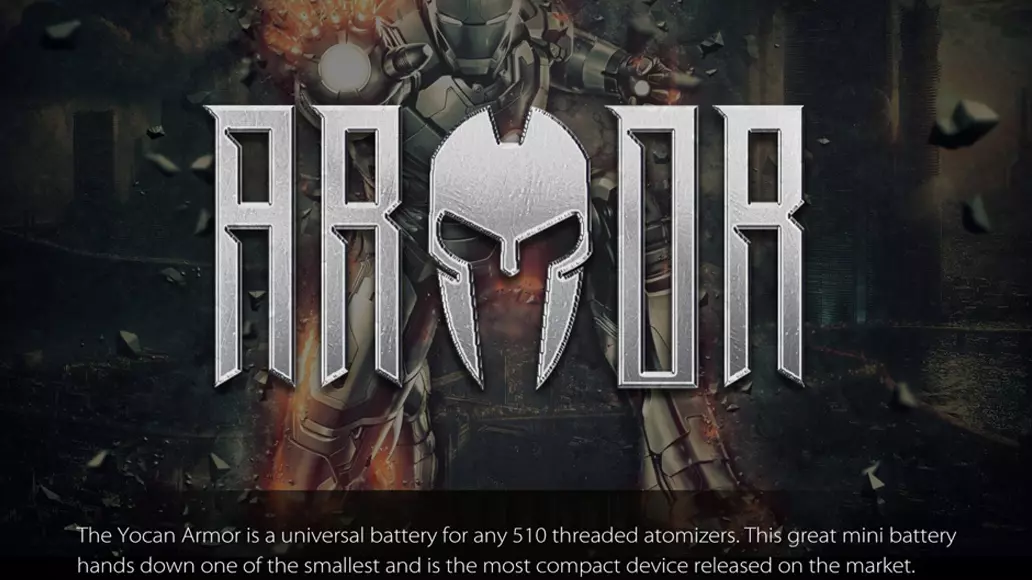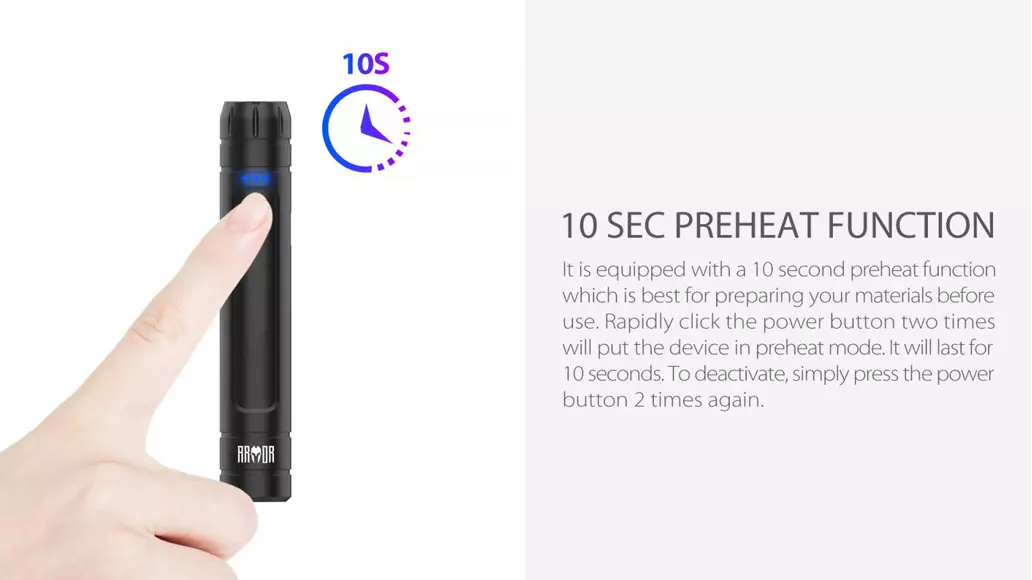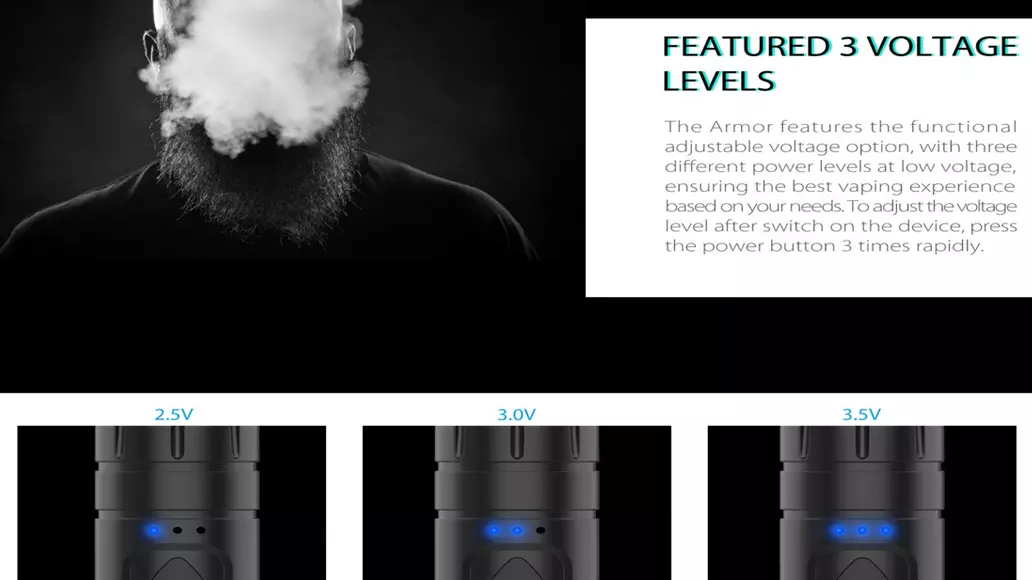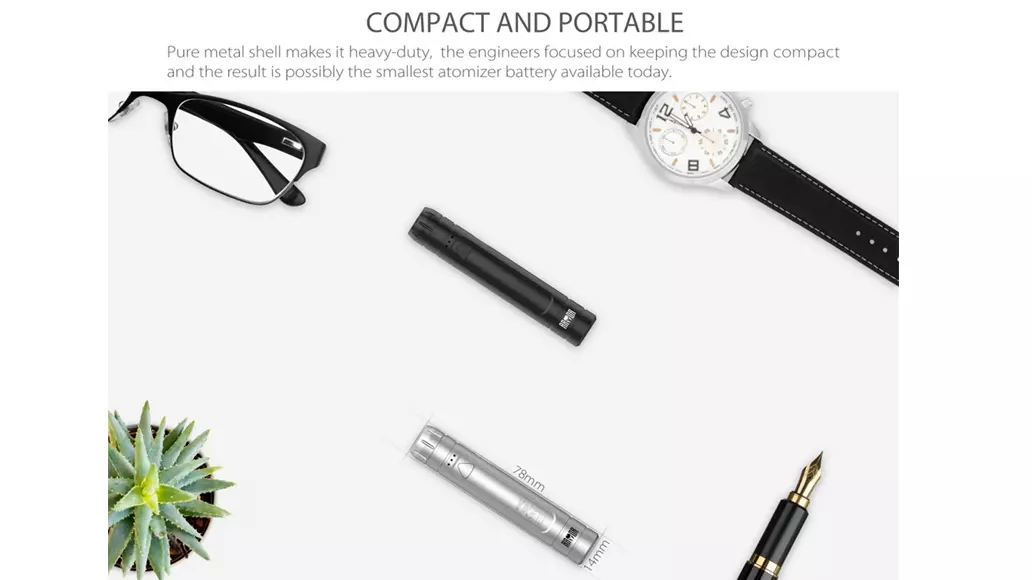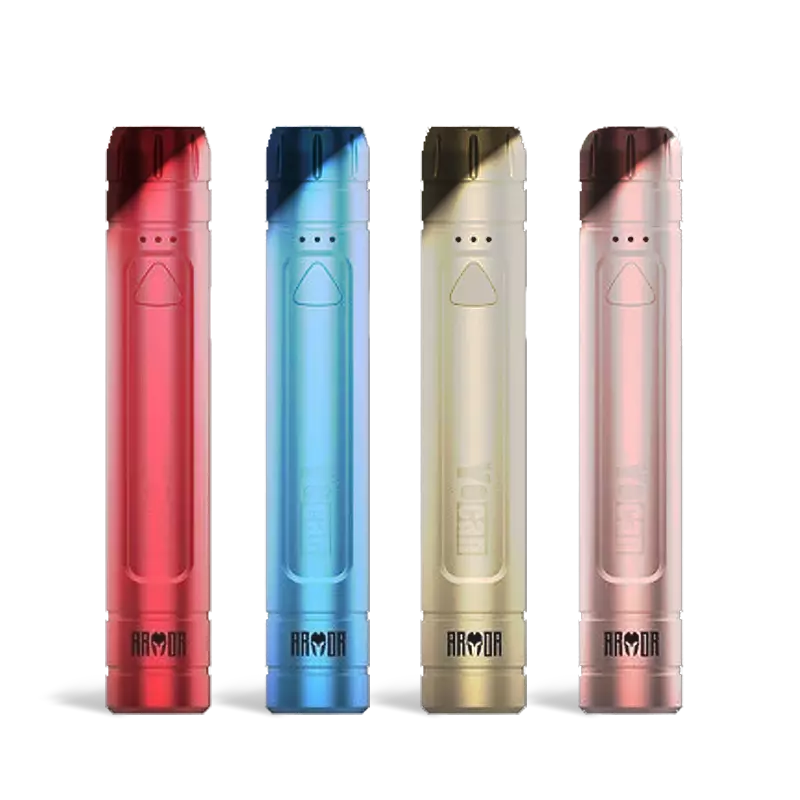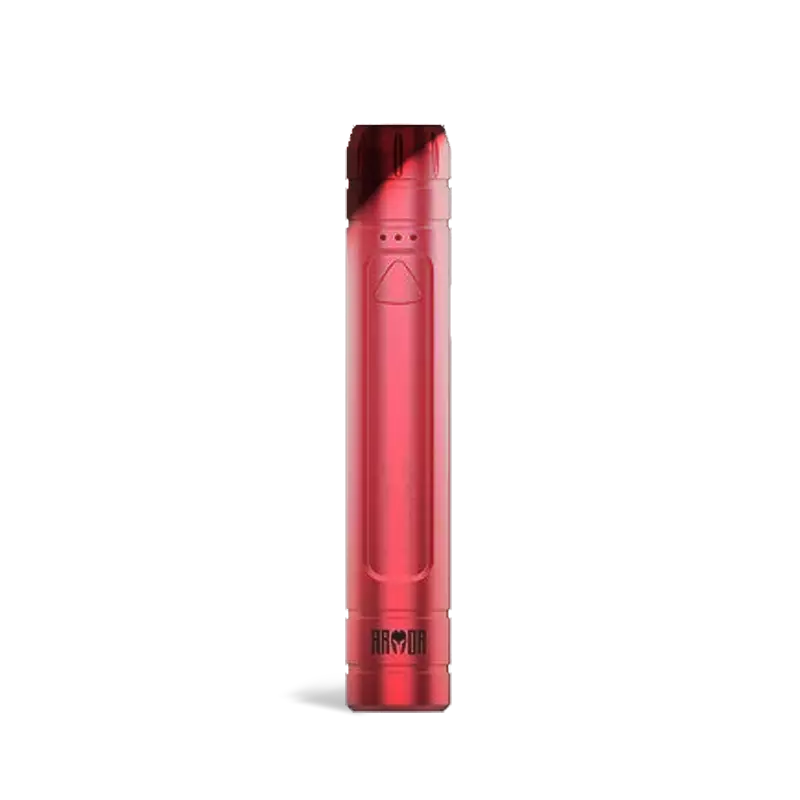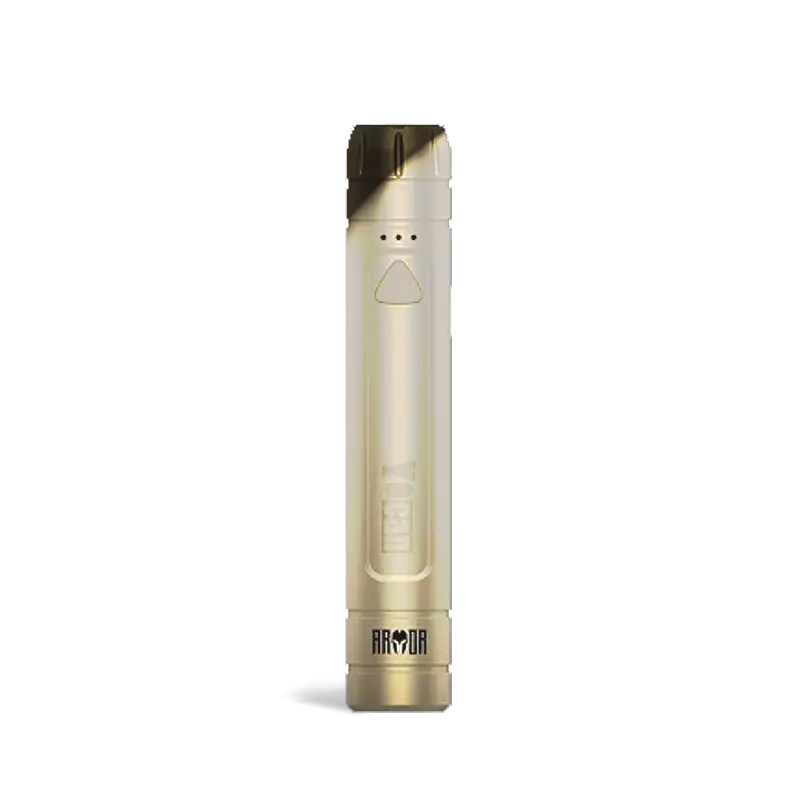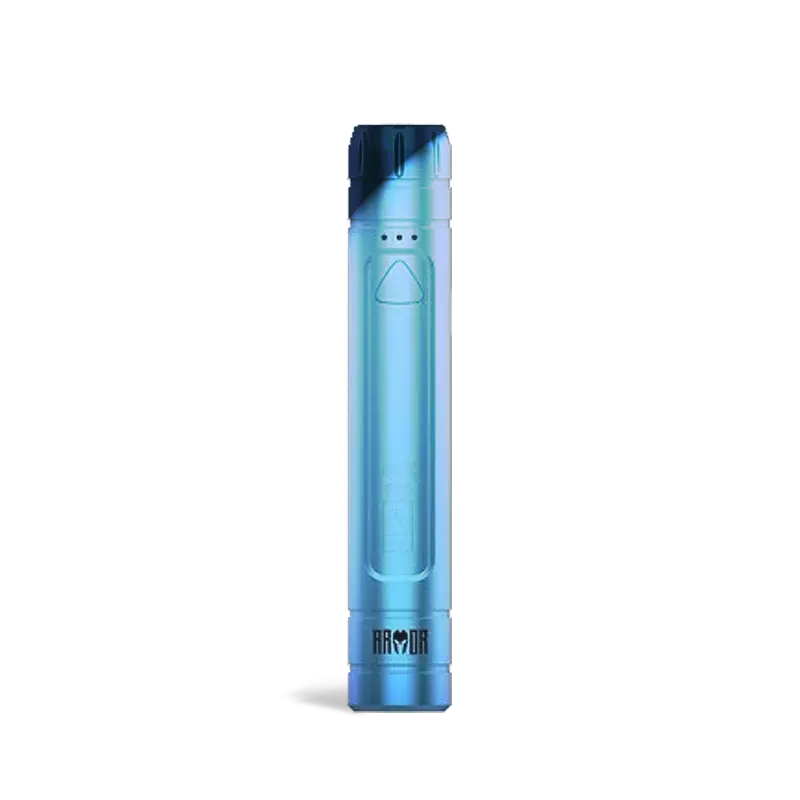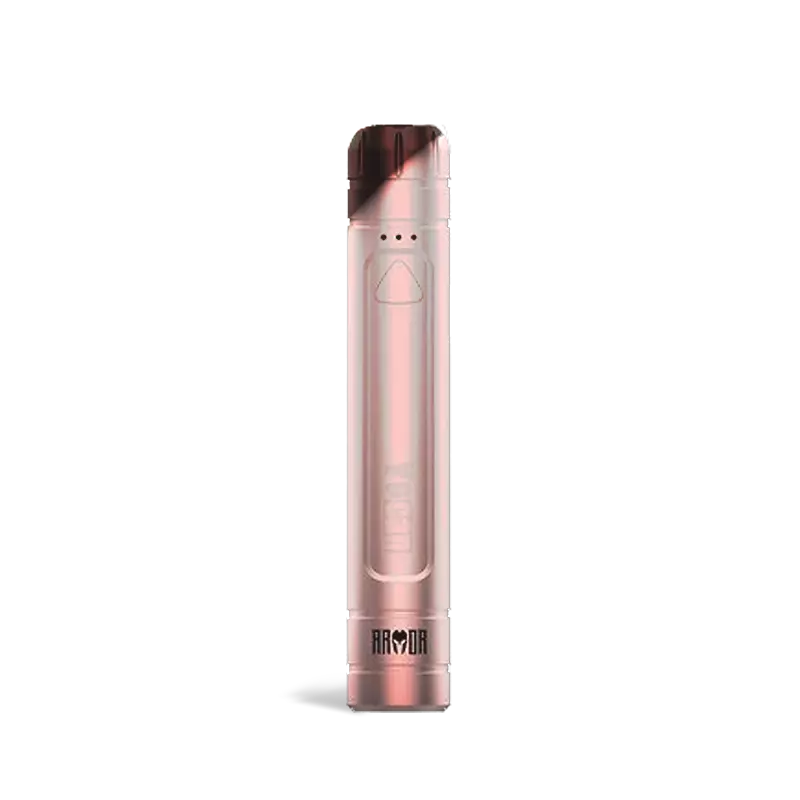 FAQ's
How do I use the preheat function on the Yocan Armor Battery?
To use the preheat function, quickly click the power button two times. The device will enter preheat mode for 10 seconds, which is ideal for preparing your materials before use. If you wish to exit preheat mode before the 10 seconds are up, press the power button twice again.
Can I adjust the voltage on my Yocan Armor Battery?
Yes, the Armor Battery features an adjustable voltage system with three different power levels. To adjust the voltage, turn on the device and press the power button three times rapidly. One light indicates the lowest voltage setting at 2.5V, two lights for a medium setting at 3.0V, and three lights for the highest setting at 3.5V.
What types of atomizers can I use with the Armor Battery?
The Armor Battery is compatible with atomizers that have a resistance greater than 0.8 ohms. Since it has no chamber, the atomizer sits on top of the battery, making it versatile for various 510 threaded atomizers.
How do I charge the Yocan Armor Battery?
The Armor Battery can be charged using the included USB cable. Connect the cable to the battery and plug it into a USB power source. The built-in USB charging feature allows for convenient charging on the go.
What are the dimensions of the Yocan Armor Battery, and is it truly portable?
While the exact dimensions are not specified, the Armor Battery is described as possibly the smallest atomizer battery available, emphasizing its portability. Its pure metal shell design is both durable and compact, ideal for vaping discreetly and on the move.
What comes included in the box when I purchase the Yocan Armor Battery?
The box includes one Yocan Armor Battery. Please note that the USB cable and atomizers are typically sold separately.
Key Takeways
In conclusion, the Yocan Armor Battery is a perfect blend of style, functionality, and performance. Whether you're new to vaping or a seasoned enthusiast, the Yocan Armor Battery promises a vaping experience like no other. With its range of features and powerful performance, it's a must-have for anyone looking to elevate their vaping journey.