Table of Contents
Overview
Embark on a journey of vaping convenience with the Yocan Kodo Box Mod, a device that epitomizes the fusion of sleek design and practical functionality. This compact mod is a beacon for those who value discretion without compromising on power. Its intuitive features and robust construction make it an indispensable tool for the modern vaper.
"Experience the pinnacle of vaping convenience with the Yocan Kodo Box Mod – where sleek design meets practical functionality, and where power is pocket-sized!"
— Black Note
The Yocan Kodo Box Mod is a standout in the vaping market, offering a harmonious blend of user-friendly features and reliable performance. With its integrated 400mAh battery, versatile power levels, and quick preheating function, the Kodo Box Mod is designed to cater to your vaping needs at a moment's notice, ensuring a seamless experience from the first draw.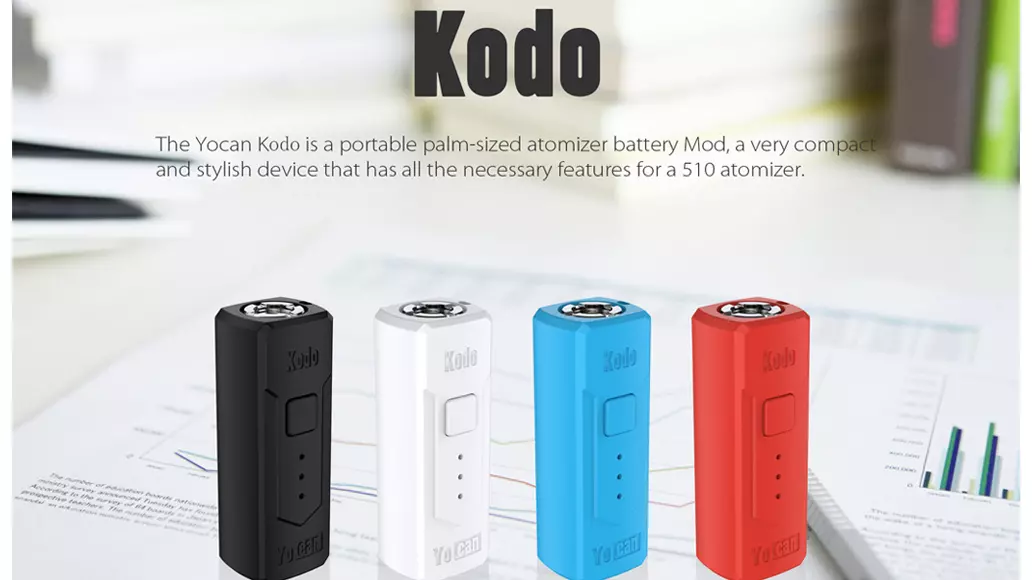 Features and Specs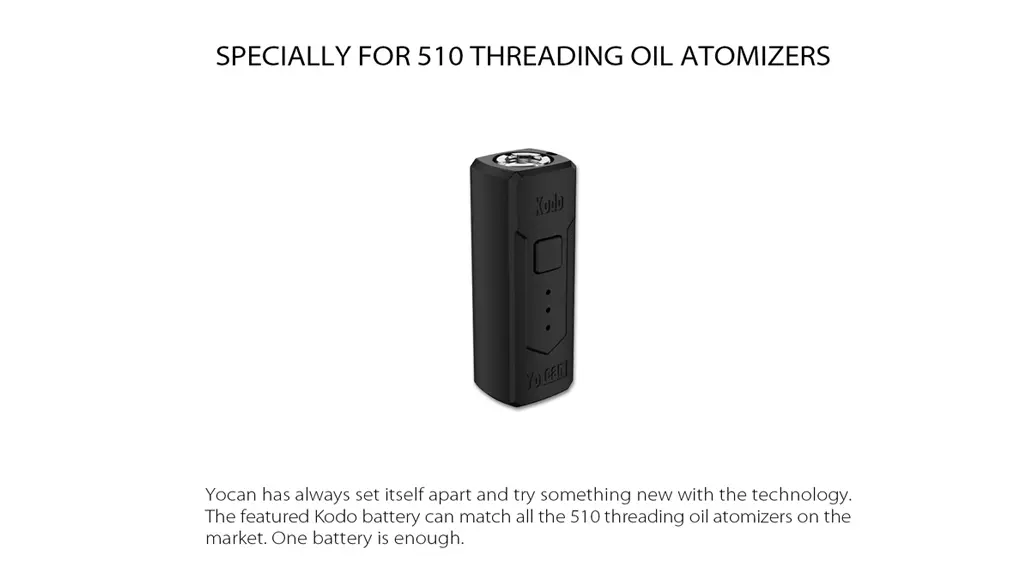 Specifications
Dimensions: 53mm by 20mm by 17.5mm, a perfect fit for any pocket or purse.
Battery: Integrated 400mAh rechargeable battery, providing ample power for extended use.
Output: Direct voltage-based output ensures consistent performance across power levels.
Power Levels: Three settings (Low, Middle, High) to customize your vaping intensity.
Preheating Function: A 10-second preheat feature for optimal vaporization of oils and concentrates.
Construction: Durable PC material chassis, designed to withstand daily wear and tear.
Operation: Single-button firing mechanism for straightforward use.
Indicators: LED battery life indicator lights to keep track of your power status.
Connectivity: Recessed 510 connection for a wide range of cartridge compatibility.
Charging Port: MicroUSB port for convenient recharging.
Colors: Available in an array of colors to match your style: Black, White, Blue, Red.
What's in the Box?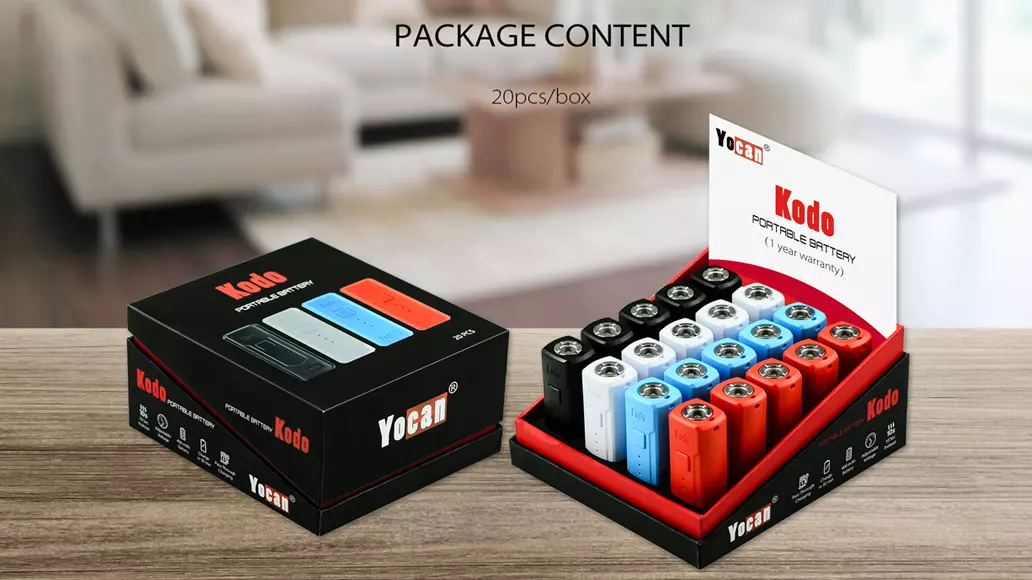 Each Yocan Kodo Vaporizer Mod includes:
1 Yocan Kodo Box Mod
1 MicroUSB Cable
Design and Appearance
The Yocan Kodo Box Mod boasts a minimalist design that doesn't just look good but feels right in your hand. Its compact form factor is complemented by a selection of colors that exude elegance and personal flair. The LED indicators and the single-button operation enhance its sleek appearance while maintaining functionality.
Available Colors: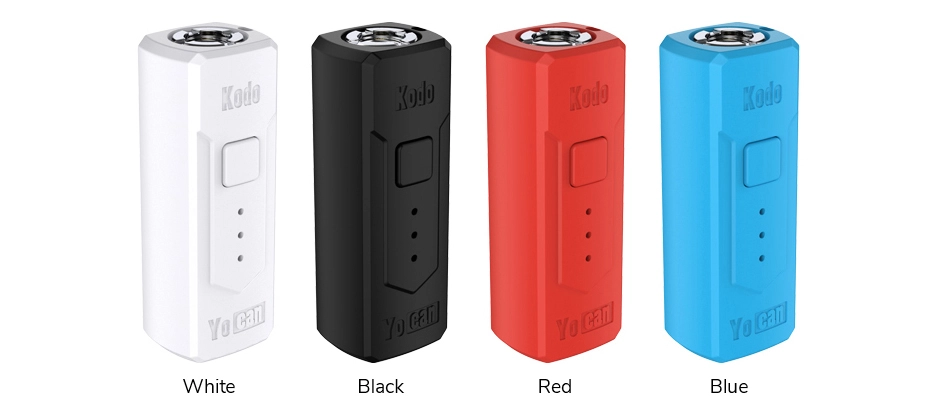 The Yocan Kodo Vaporizer Mod is available in the aforementioned colors.
Yocan Kodo Vaporizer Mod Functionality
Ease of use is at the heart of the Kodo Box Mod's design. The device simplifies vaping with its one-button control system, allowing you to power the device on or off, switch between power levels, and activate the preheating function with a few clicks. This simplicity makes it an ideal choice for vapers of all experience levels.
Yocan Kodo Vaporizer Mod Performance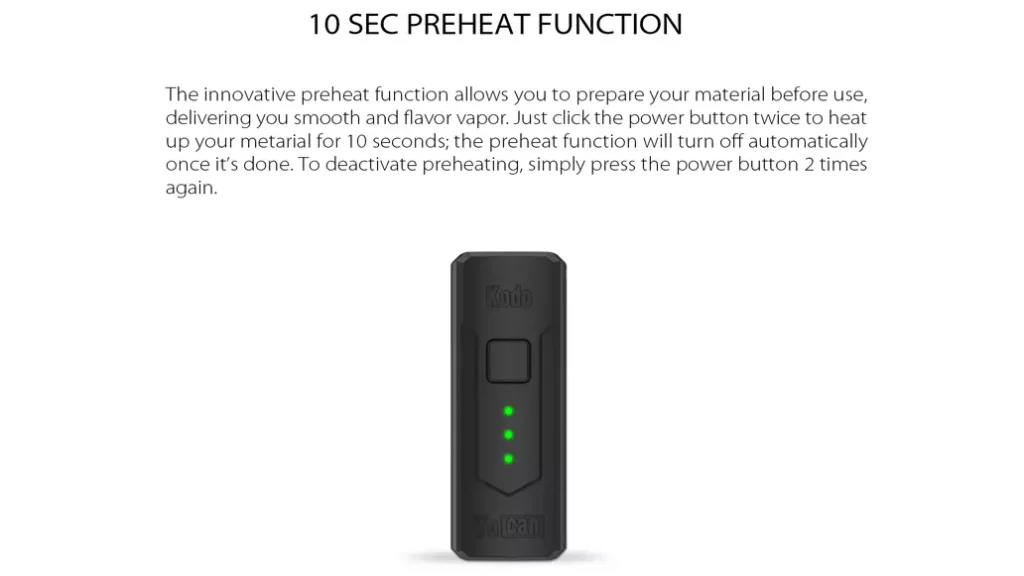 The Kodo Box Mod's performance is characterized by its direct voltage output, which delivers a consistent and satisfying vapor production. The three power levels provide flexibility in your vaping experience, allowing you to tailor the intensity to your liking.
Yocan Kodo Vaporizer Mod Battery Performance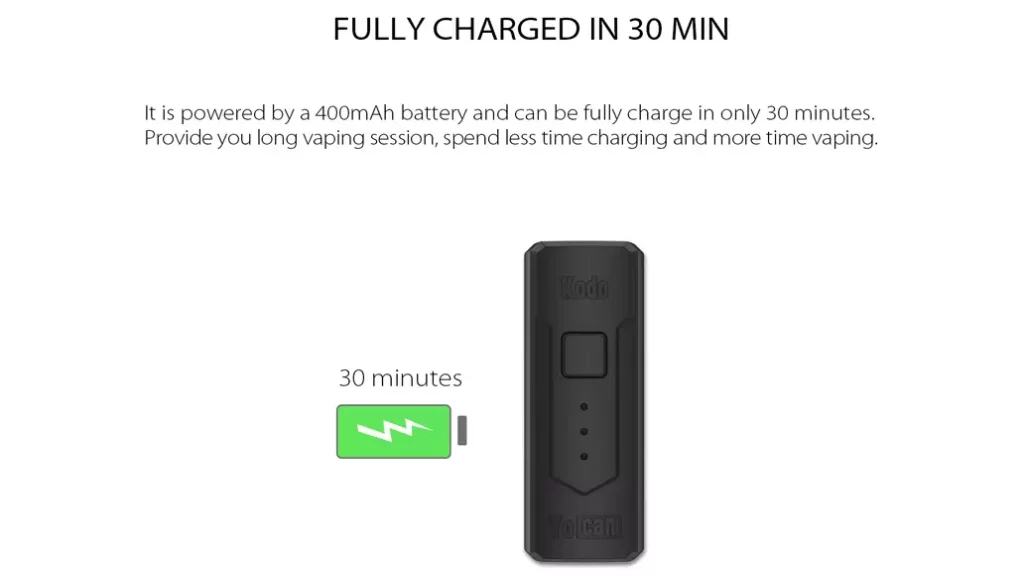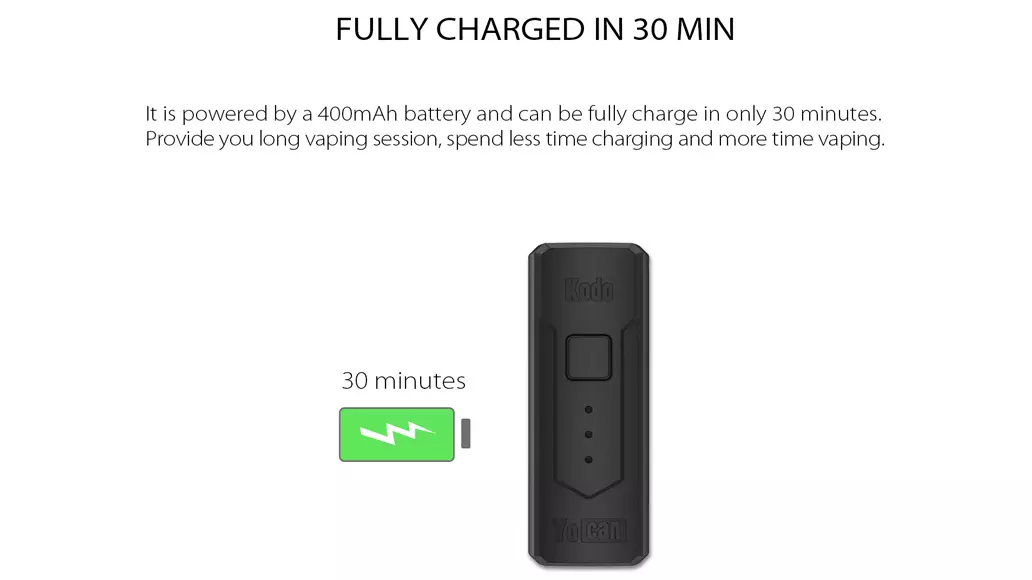 Equipped with a 400mAh battery, the Kodo Box Mod is built to last through multiple sessions, ensuring that you're ready to vape at any time. The MicroUSB charging capability adds a layer of convenience, making it easy to charge the device with most USB outlets.
Types of Coils
While the Yocan Kodo Box Mod does not come with its own coils, its 510-threaded connection supports a wide array of cartridges and atomizers, allowing for a customizable vaping experience with your preferred type of coil.
Pros and Cons
Pros:
Ultra-portable design for discreet vaping on the go.
Simple one-button operation suitable for all users.
Preheating function enhances the vaping experience with thick oils.
LED indicators provide clear battery life status.
Durable construction with a range of color options.
Cons:
Battery life may be limited for heavy users requiring frequent recharges.
Direct voltage output may not suit those who prefer more precise wattage control.
The small size might be less satisfying for users who prefer a larger device.
Order the Yocan Kodo Vaporizer Mod
To shop Yocan Vaping Devices, visit Blacknote.com and make sure to explore our wide range of vaping products.
Gallery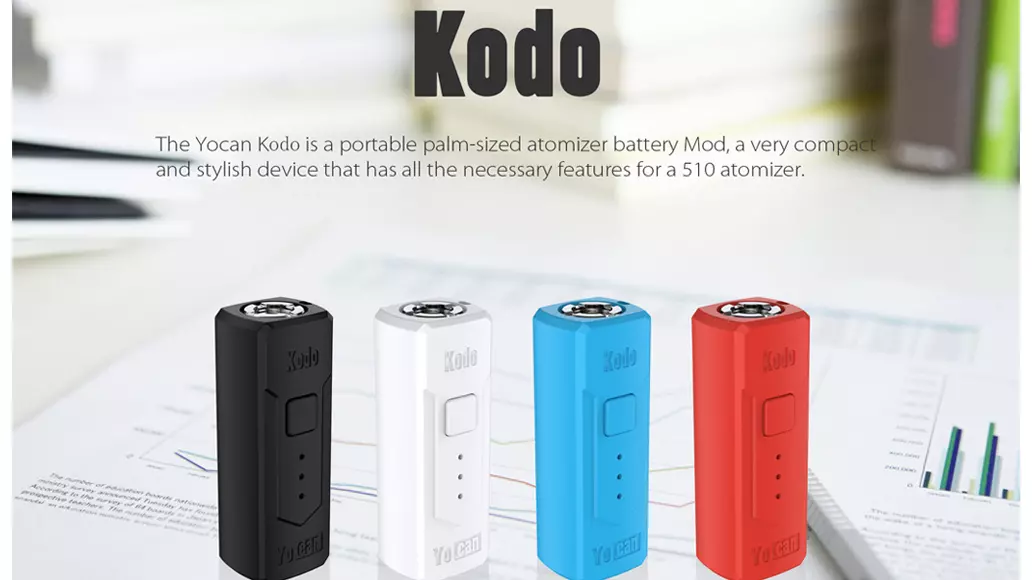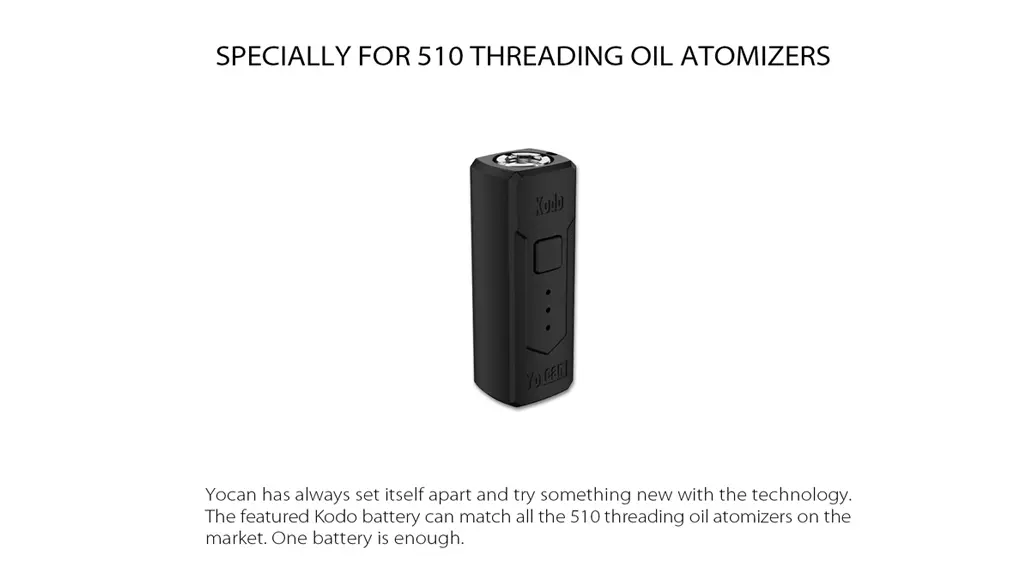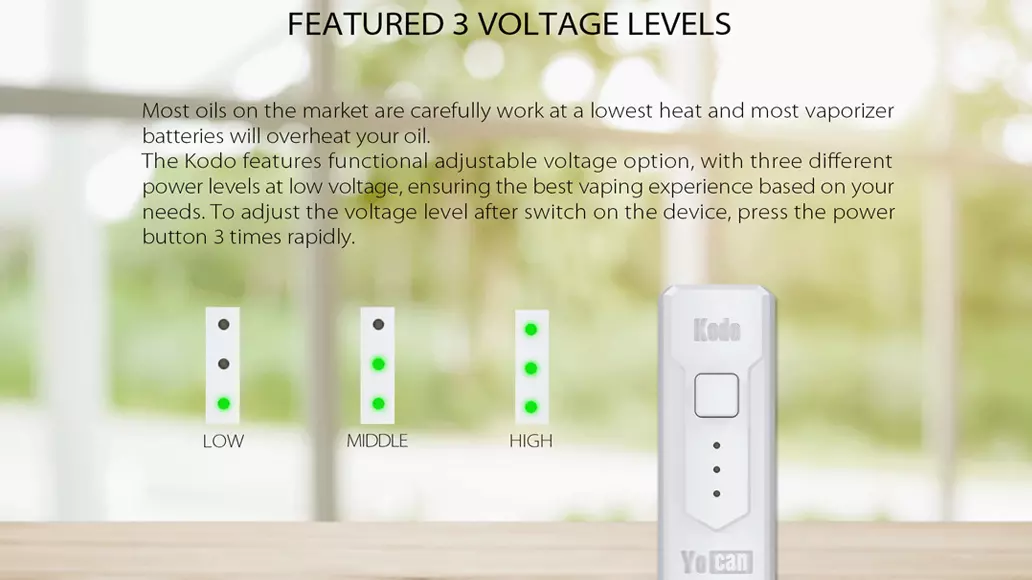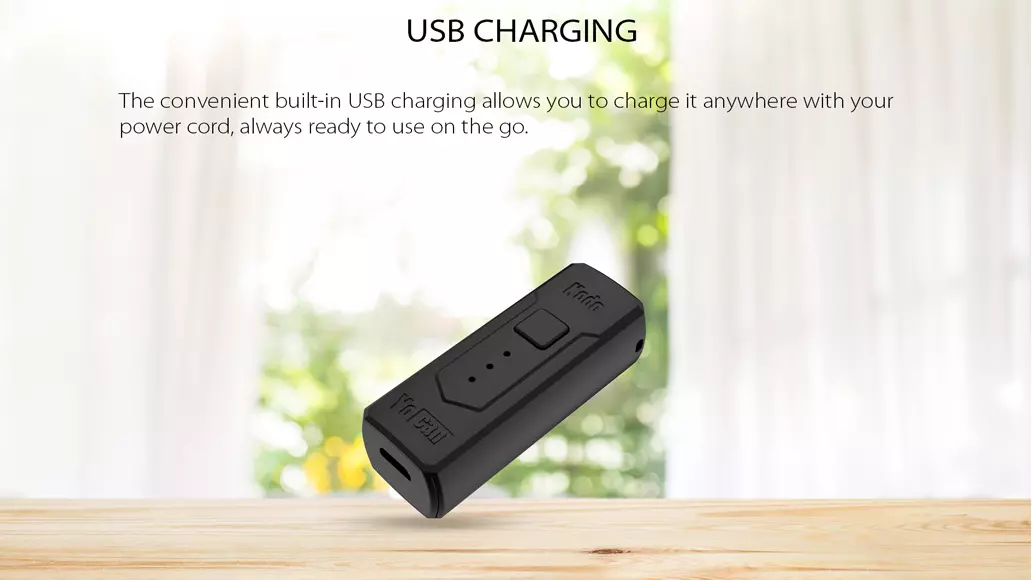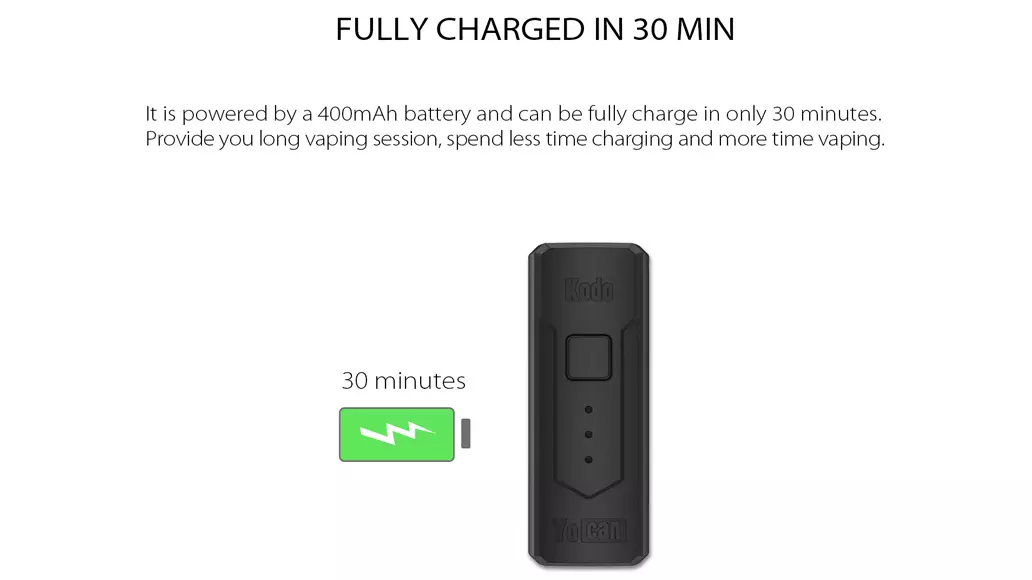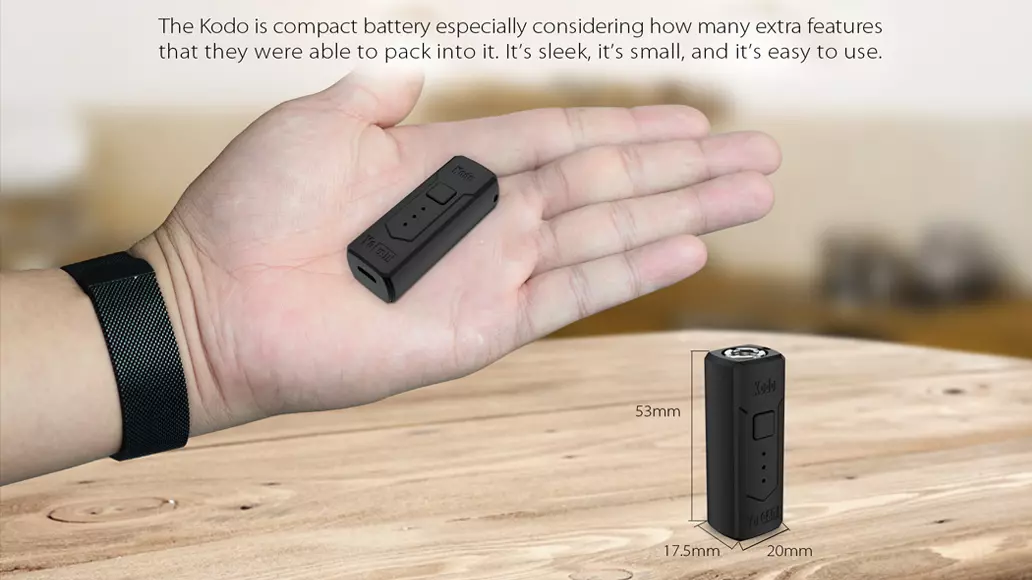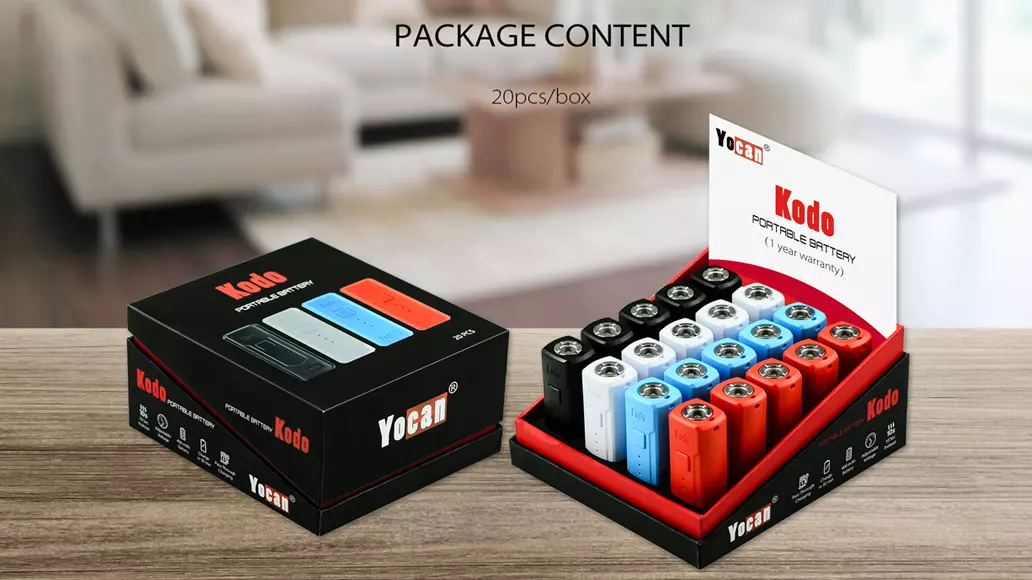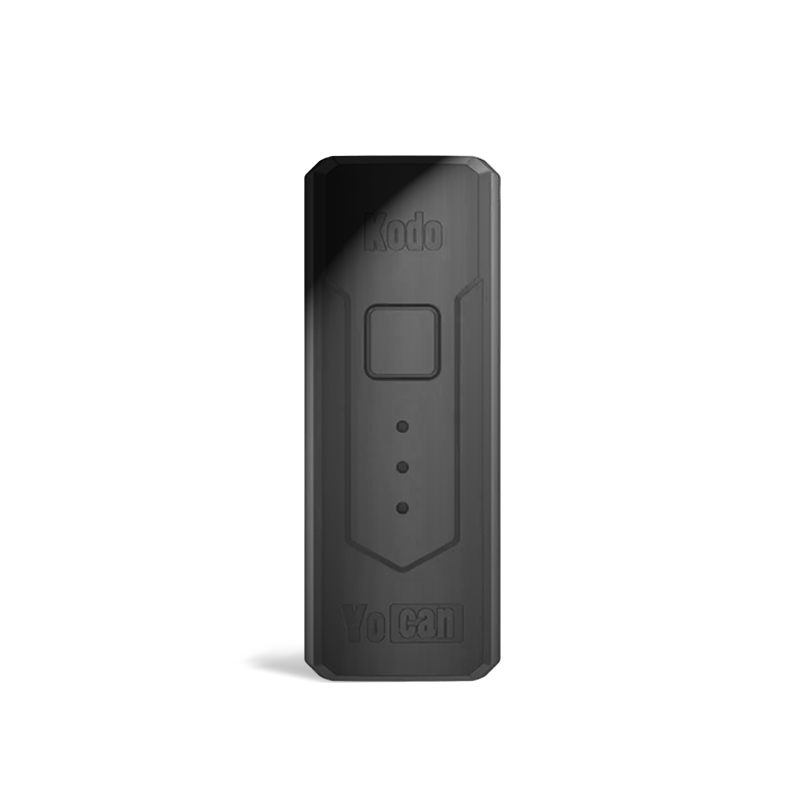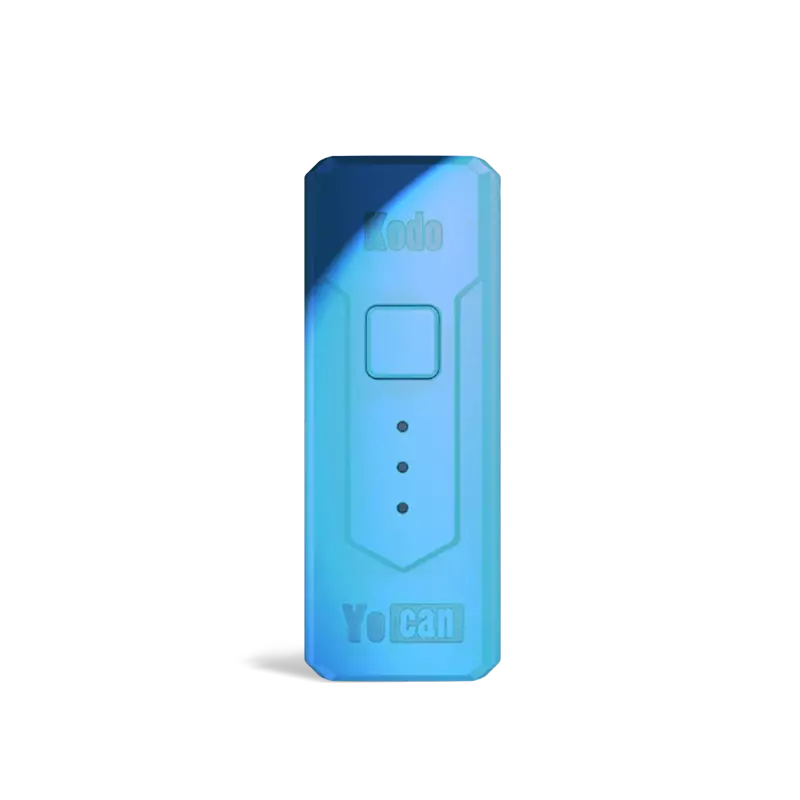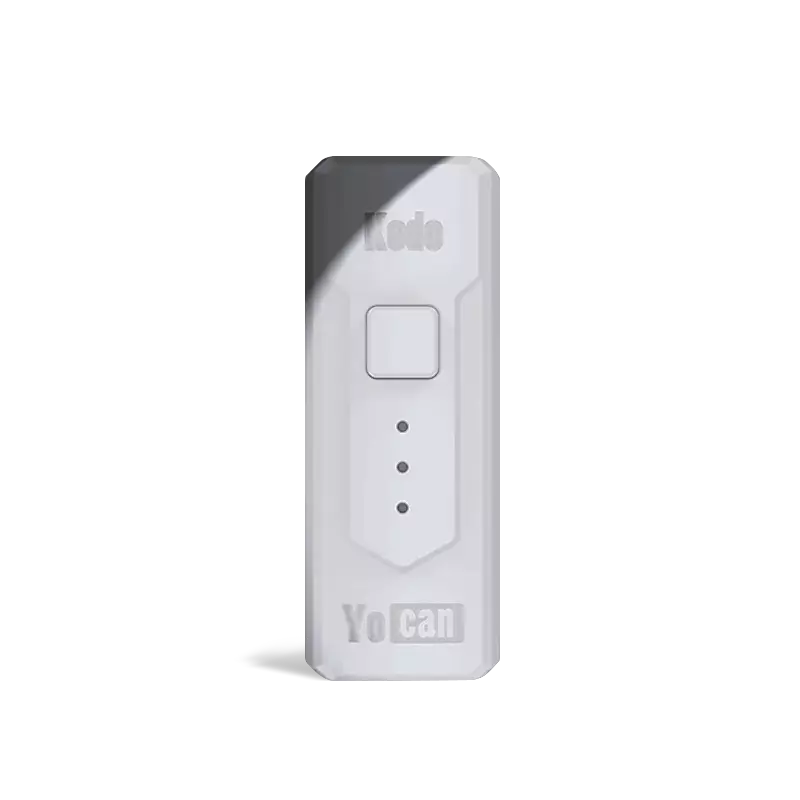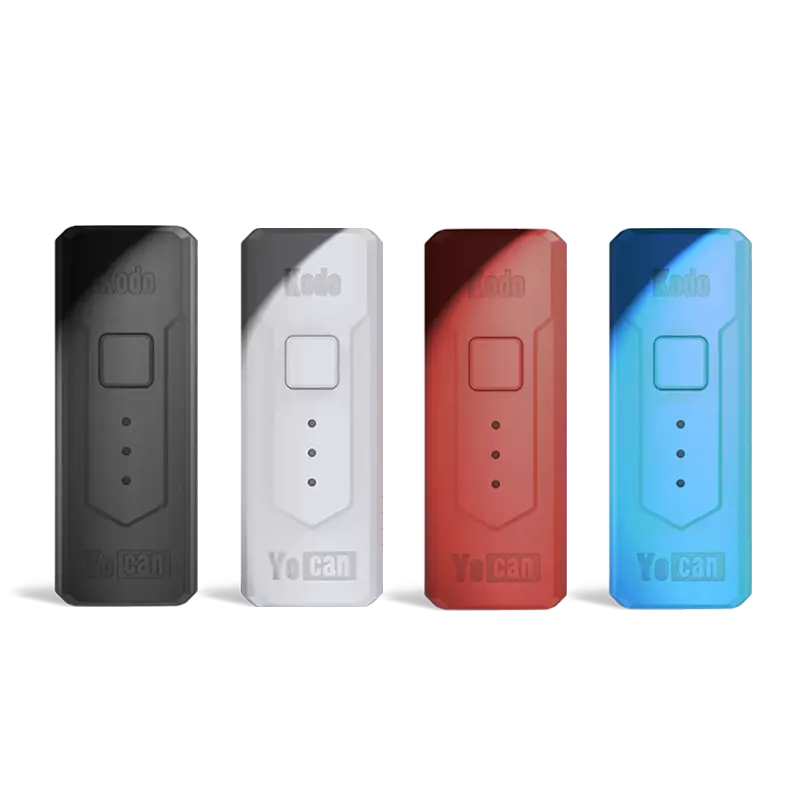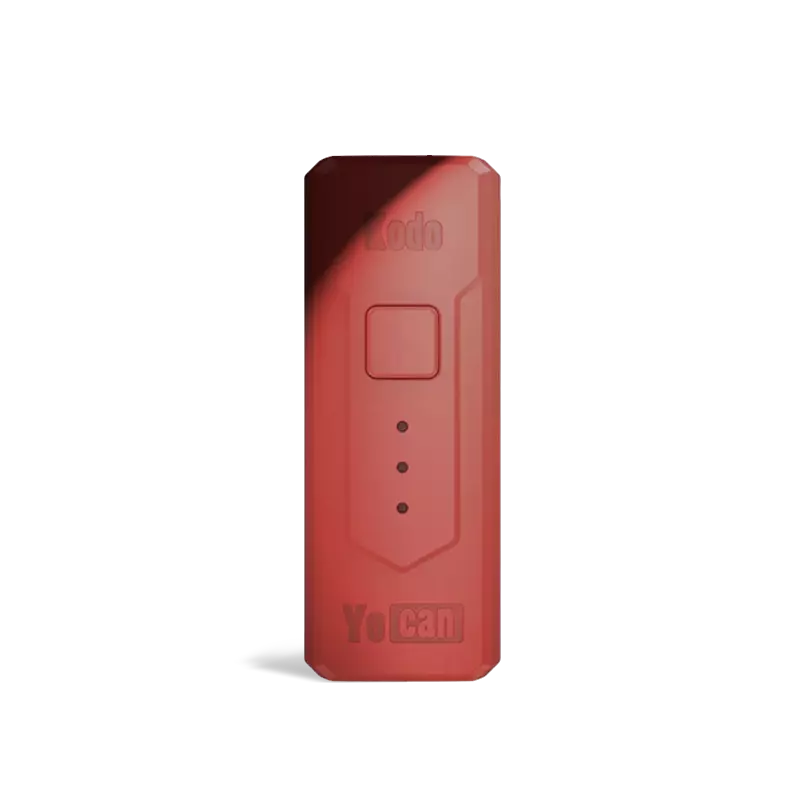 FAQ's
How long does it take to charge the Yocan Kodo Box Mod?
Charging time may vary, but typically, the Kodo Box Mod can be fully charged within an hour using the MicroUSB cable provided.
Can I use my own cartridges with the Kodo Box Mod?
Yes, the Kodo Box Mod is compatible with most 510-threaded cartridges available on the market.
Is the Yocan Kodo Box Mod suitable for vaping e-liquids?
While primarily designed for oils and concentrates, it can also be used with e-liquid cartridges that have a 510-threaded connection.
Key Takeways
The Yocan Kodo Box Mod is a compact, efficient, and stylish device that offers a convenient and versatile vaping experience. It stands as a testament to Yocan's dedication to quality and user-friendly design. With its solid battery life, customizable power settings, and ease of use, the Kodo Box Mod is a top-tier choice for both novice and seasoned vapers alike.