Overview
Dive into the world of vaping with the VOOPOO Drag E60 – a blend of style, power, and performance.
The vaping landscape is ever-evolving, with numerous devices constantly entering the market. Among this vast array, the VOOPOO Drag E60 stands out as a symbol of innovation, combining a minimalist design with advanced technology.
It's not just a vaping device; it's a statement. A testament to the advancements in vaping technology and the future it holds. With its sleek unibody design, rapid charging, and remarkable performance, the Drag E60 is poised to elevate the vaping experience for both newcomers and seasoned vapers.
Experience the pinnacle of compact vaping with the VOOPOO DRAG E60 – where every puff is a perfect fusion of power and flavor.
— Black Note
The VOOPOO Drag E60 is the embodiment of VOOPOO's dedication to excellence. Every new product from VOOPOO raises the standard, and the Drag E60 is no different. This mod, inspired by a combination of leather and metal, with its compact design and a 2550mAh battery, guarantees a vaping session that's both potent and enduring.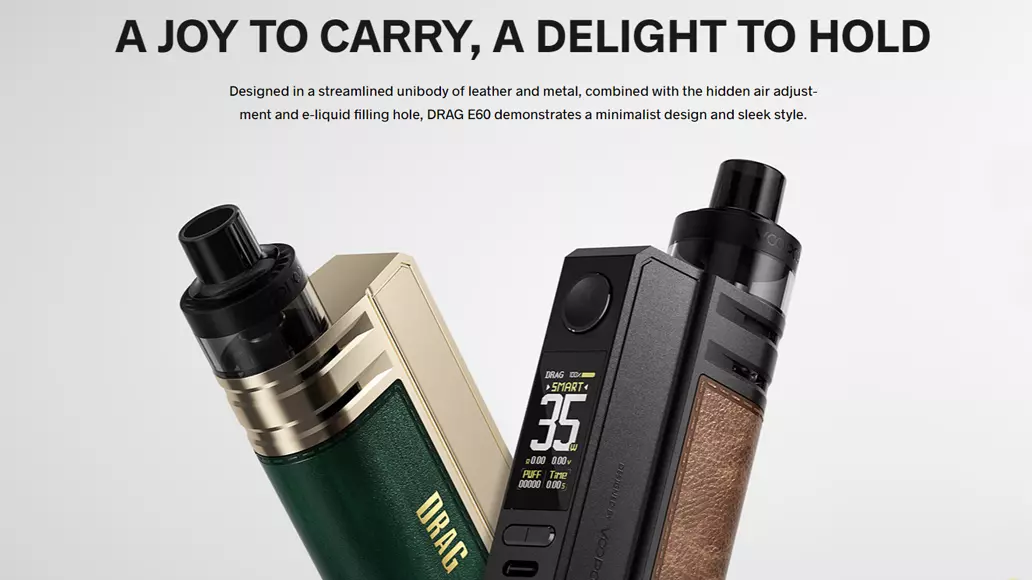 With its unique airway structure and Dual In One Tech, the Drag E60 captures every nuance and original aroma in the e-liquid, delivering a cloud that's both dense and flavorful. The device also features an ECO mode, which, when activated, provides 10% more vaping puffs, especially useful when the battery is running low.
Features and Specs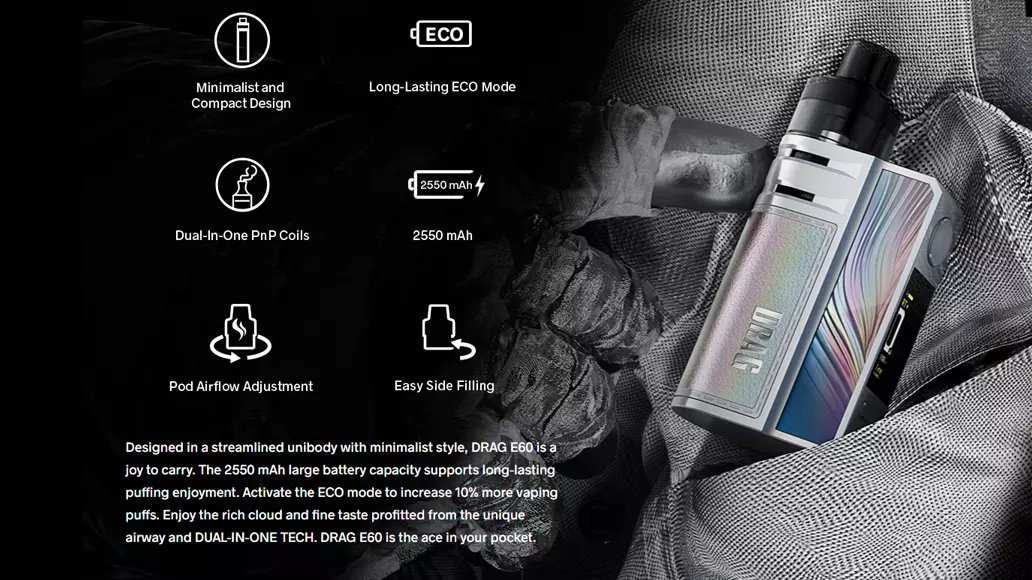 Specifications
Battery Capacity: A robust 2550mAh for long-lasting use.
ECO Mode: Activatable when the battery is at 40%, increasing vaping puffs by 10%.
Airway Design: A basin-shaped structure for dense and smooth airflow.
GENE.TT 2.0 Chip: Offers fast ignition, high boost, and intelligent vaping modes.
New UI Interface: Simplified menu and dynamic charging interaction.
Coil Compatibility: Includes PnP-TW20 (0.2Ω) and PnP-TW30 (0.3Ω) coils with Dual In One Tech, compatible with all PnP coils.
Safety Protections: Comprehensive features including overcharge and short-circuit protection.
What's in the Box?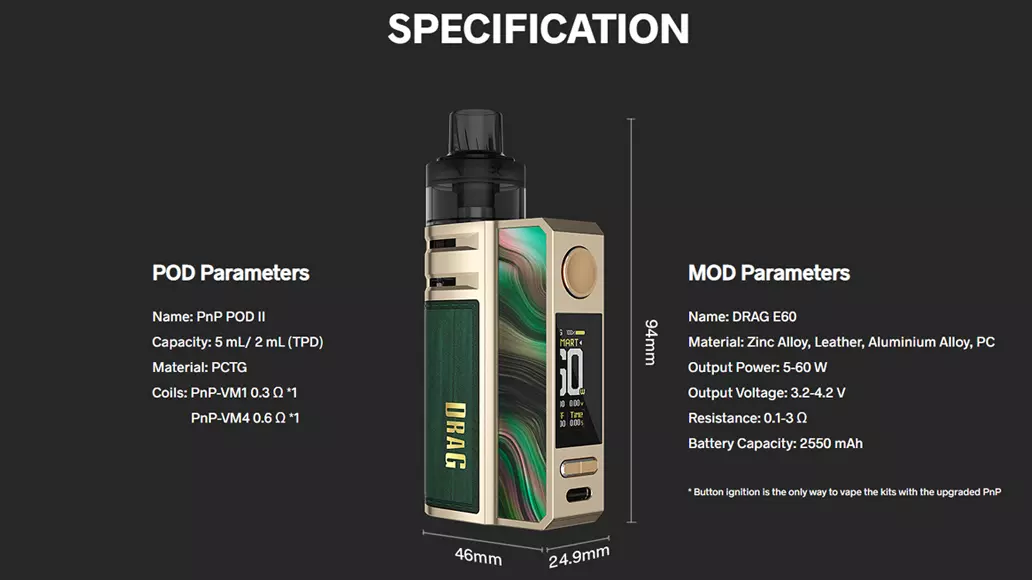 Each VooPoo Drag E60 Kit includes:
VOOPOO DRAG E60 Device
PnP POD II
PnP-TW20 and PnP-TW30 Coils
Type-C Cable
User Manual
Design and Appearance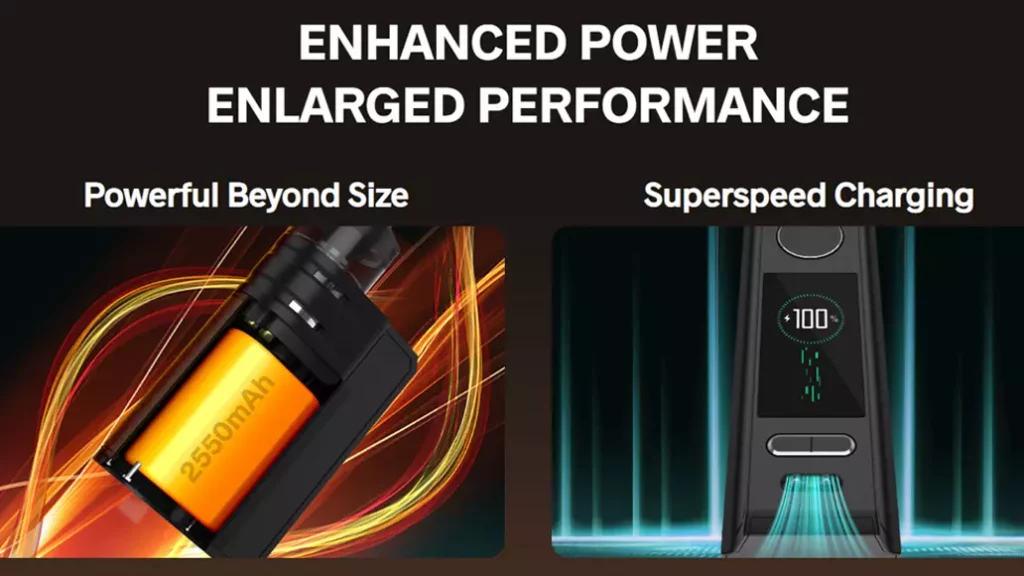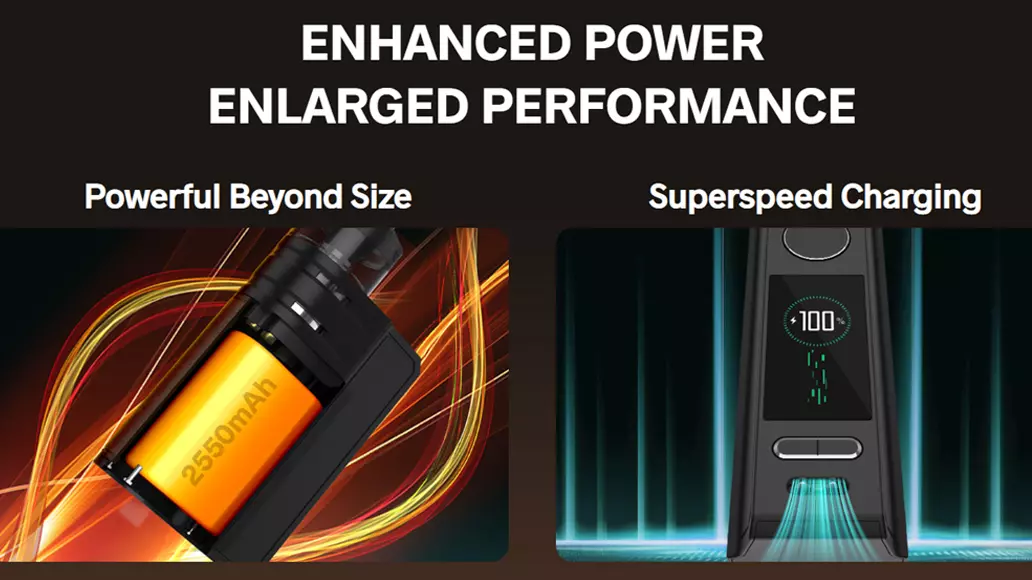 The DRAG E60's unibody is a testament to VOOPOO's attention to detail, offering a comfortable grip and a hidden air adjustment feature. Its full-view container and easy top-filling system add to the convenience, making it a joy to carry and use.
Available Colors:
The VOOPOO DRAG E60 is available in the aforementioned colors.
DRAG E60 Functionality
The device's GENE.TT 2.0 chip ushers in an age of intelligent vaping, with a fast ignition and a high boost for a superior experience. The simplified operation through a reduced button combination and a user-friendly UI interface makes the DRAG E60 a breeze to use for vapers of all levels.
DRAG E60 Performance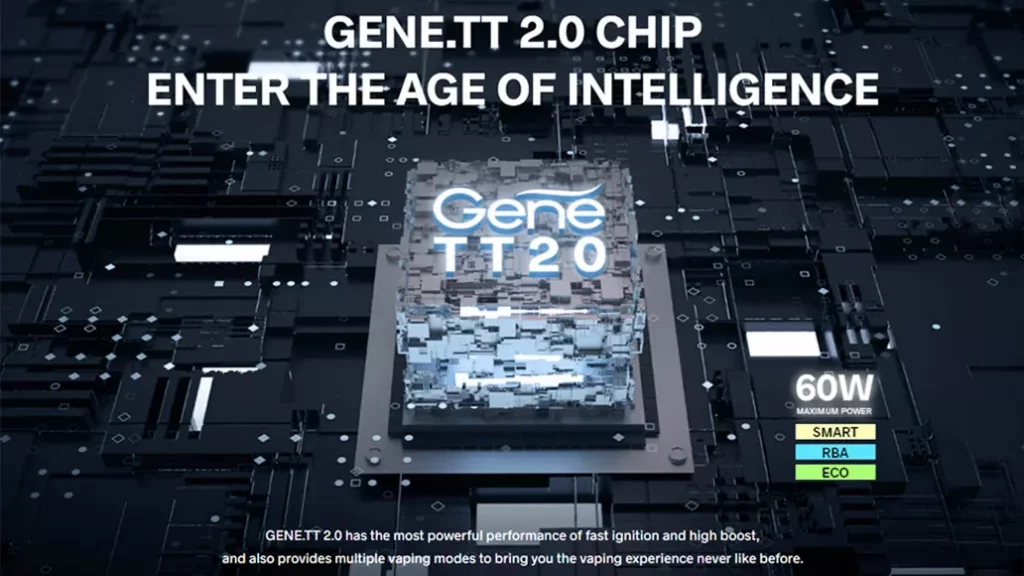 VOOPOO's DRAG E60 doesn't compromise on performance. The unique airway and coil technology bring out the best in your e-liquid, delivering dense clouds and rich flavors consistently.
DRAG E60 Battery Performance
The 2550mAh battery, coupled with the ECO mode, ensures that the DRAG E60 keeps up with your vaping needs throughout the day. The fast Type-C charging means you're never out of power for long.
Types of Coils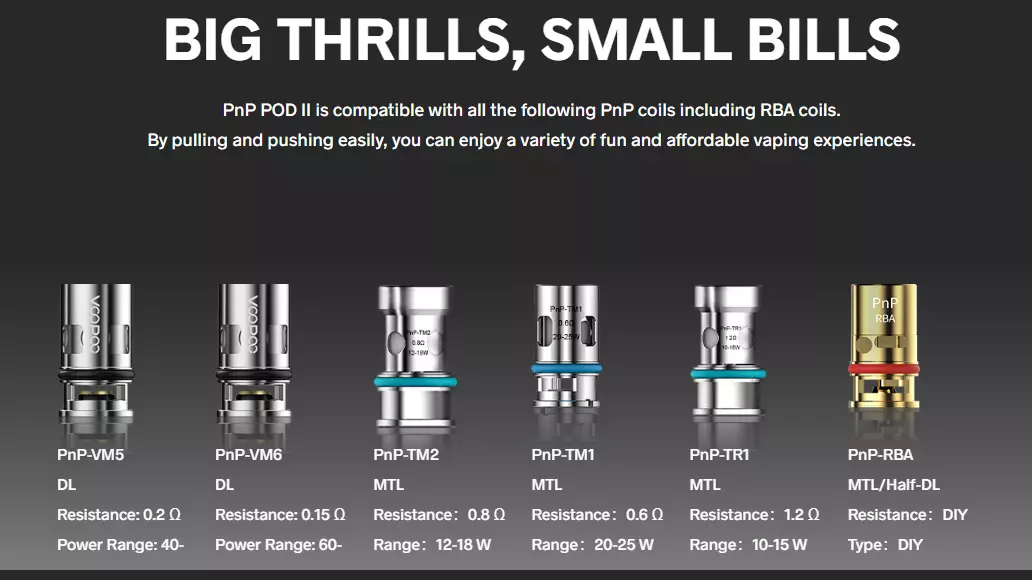 The DRAG E60 is compatible with a variety of PnP coils, including:
PnP-TW20 (0.2Ω) for a power range of 40-55W
PnP-TW30 (0.3Ω) for a power range of 28-36W
Other PnP coils ranging from 0.15Ω to 1.2Ω, catering to different vaping styles from DL to MTL.
Pros and Cons
Pros:
Large battery capacity in a compact design
Intelligent chip with multiple modes
Wide range of coil compatibility
Robust safety features
Cons:
Battery is non-removable
Limited to 60W output
Perfectly Paired E-Liquids
Enhance your vaping experience with Black Note Natural Tobacco Eliquids. Our e-liquids, crafted from organic tobacco leaves, are free from artificial flavors, sweeteners, and synthetic nicotine.
This juice is like the first cigarette from a fresh pack of Marlboro Lights in every puff! I started with the 6 mg and found myself still wanting cigarettes now & then, so i bought the 12 mg this time- that was kind of strong so I mixed the two and Perfection happened! I change my cartridge after every third refill for the best flavor. Thank You Black Note!
— Crystal Osteen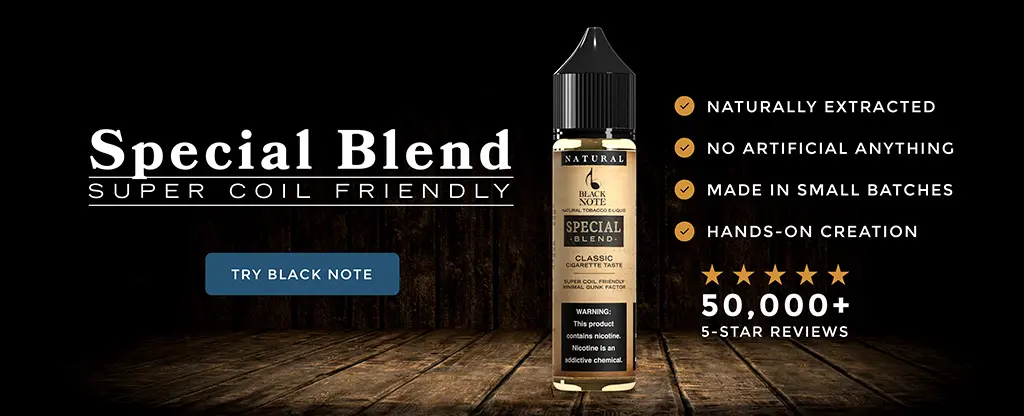 Pairing Guide for Optimal Flavor
Coils between 0.15 – 0.8Ω: Opt for Black Note's 70VG/30PG blends.
Coils above 0.8Ω: Choose Black Note's 50VG/50PG blends.
Coils above 1.0Ω: Dive into Black Note's Salt Nicotine blends.
Order the DRAG E60
To shop Voopoo Vaping Devices, visit Blacknote.com and make sure to explore our wide range of vaping products.
Gallery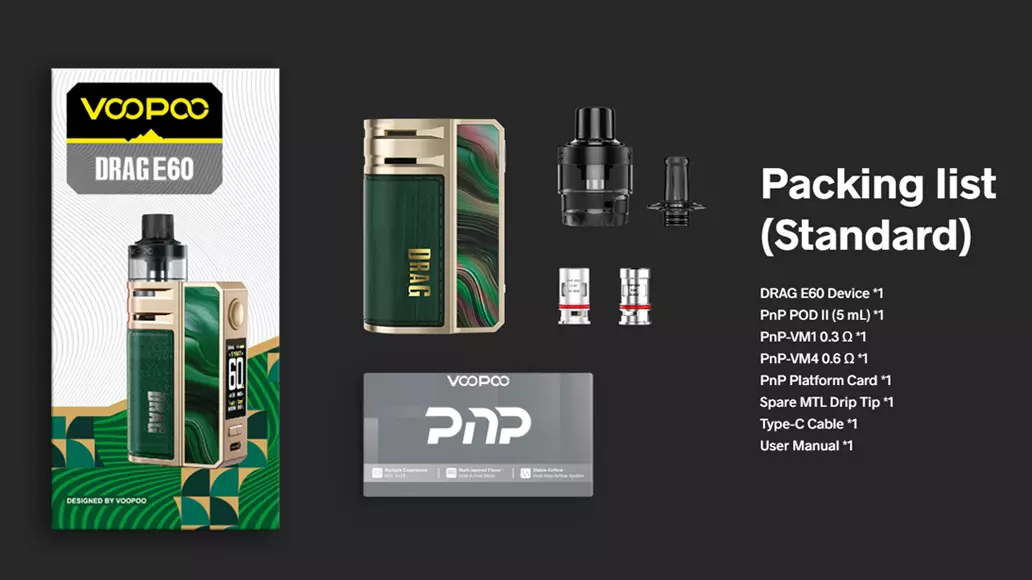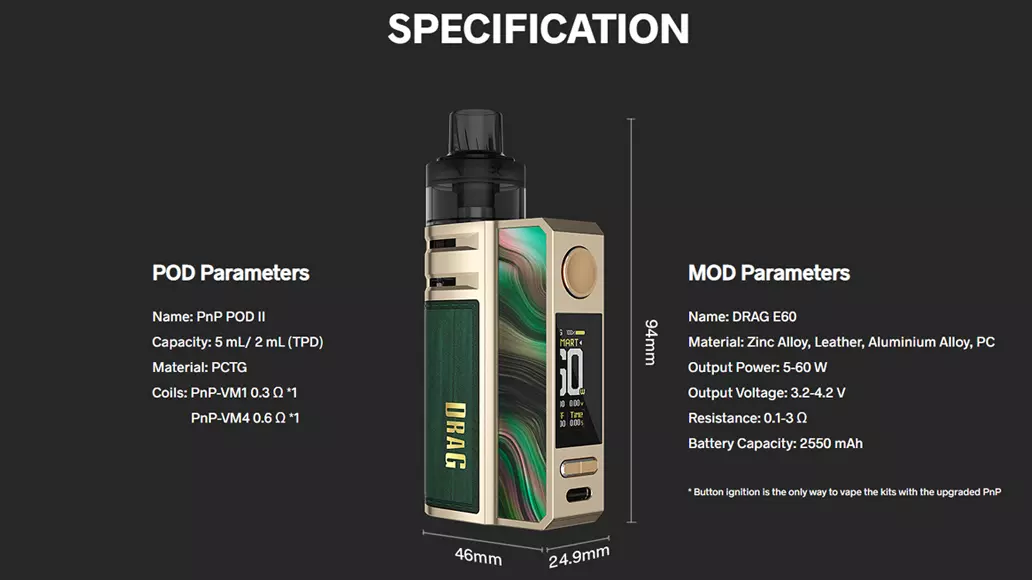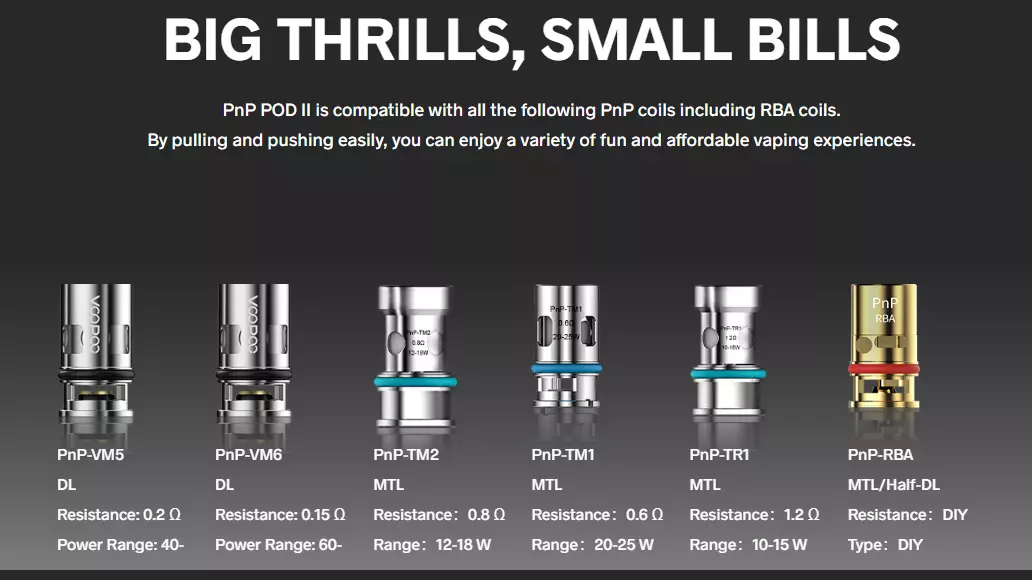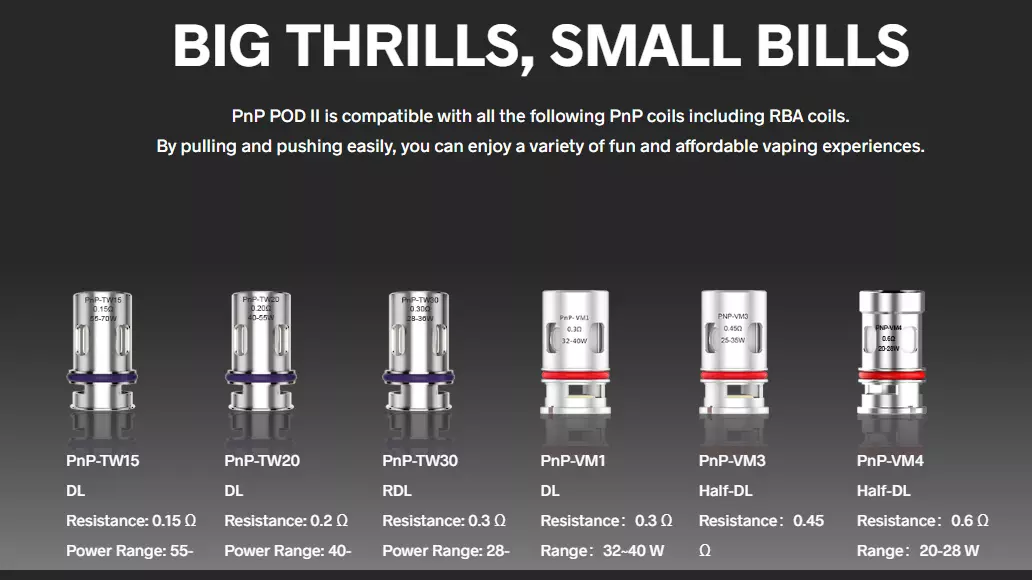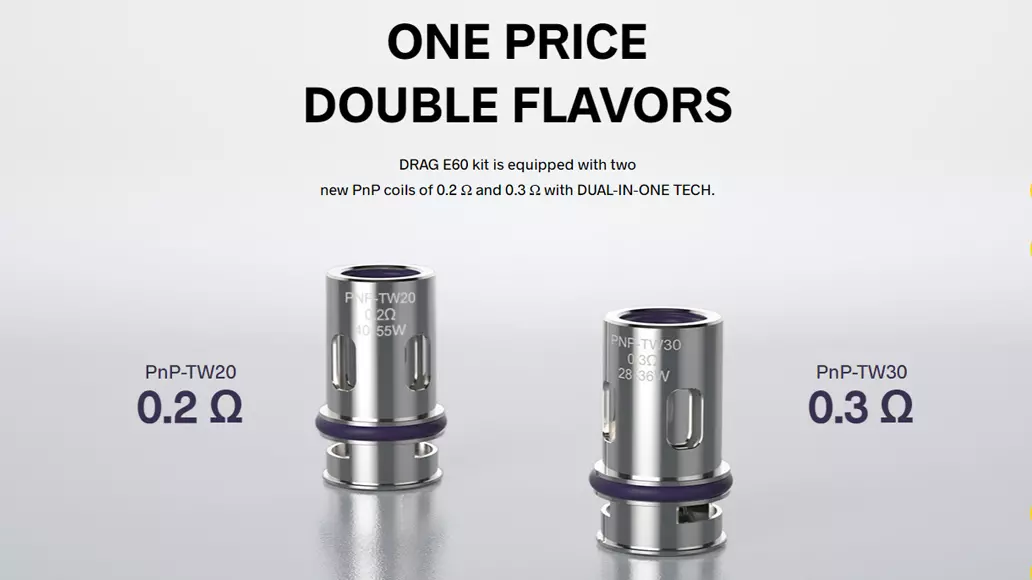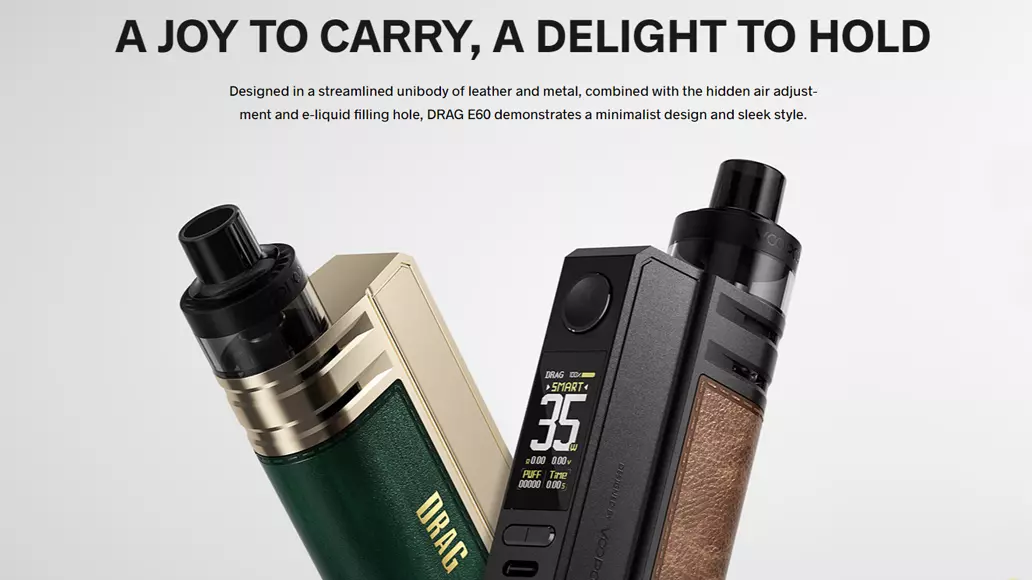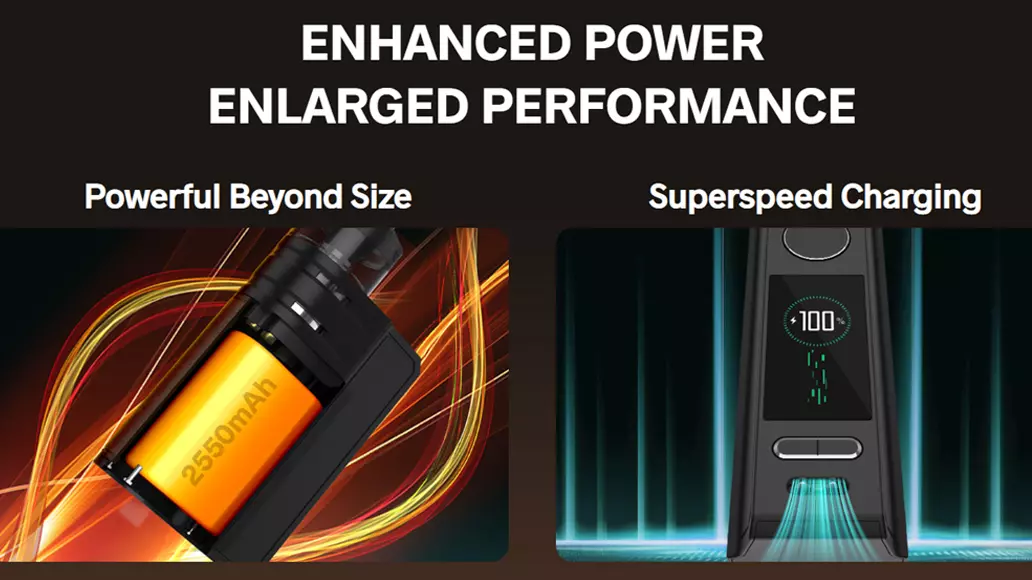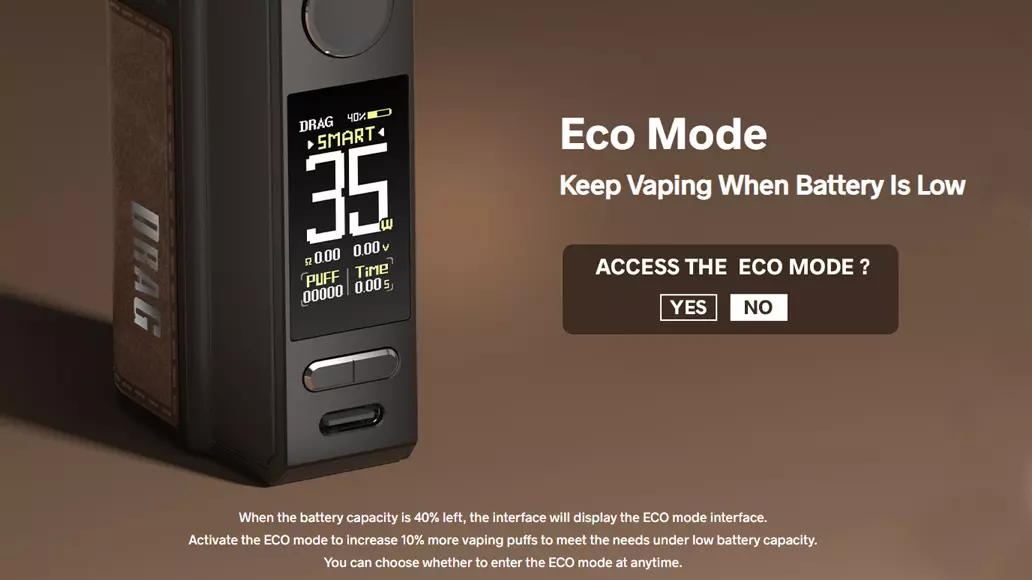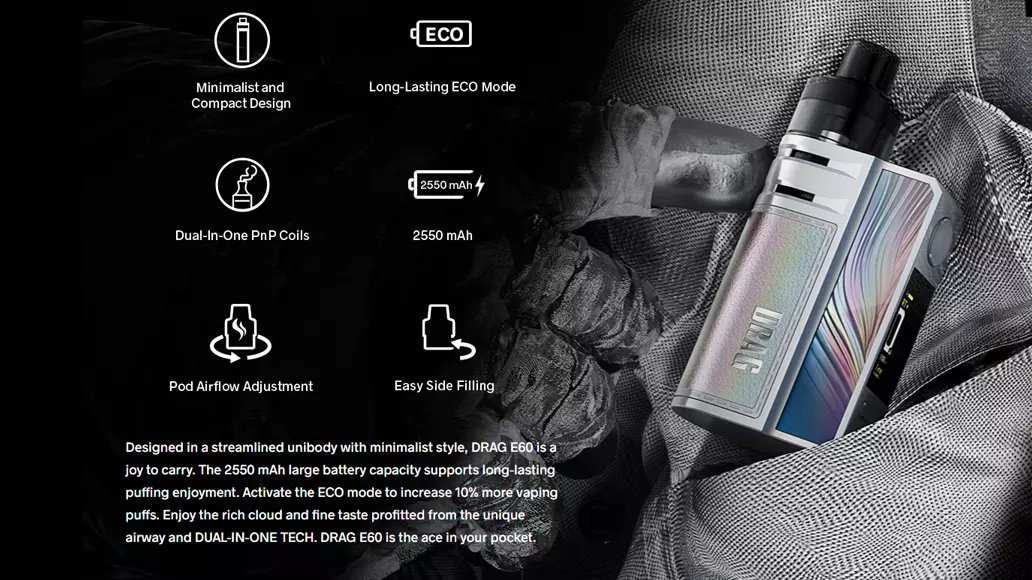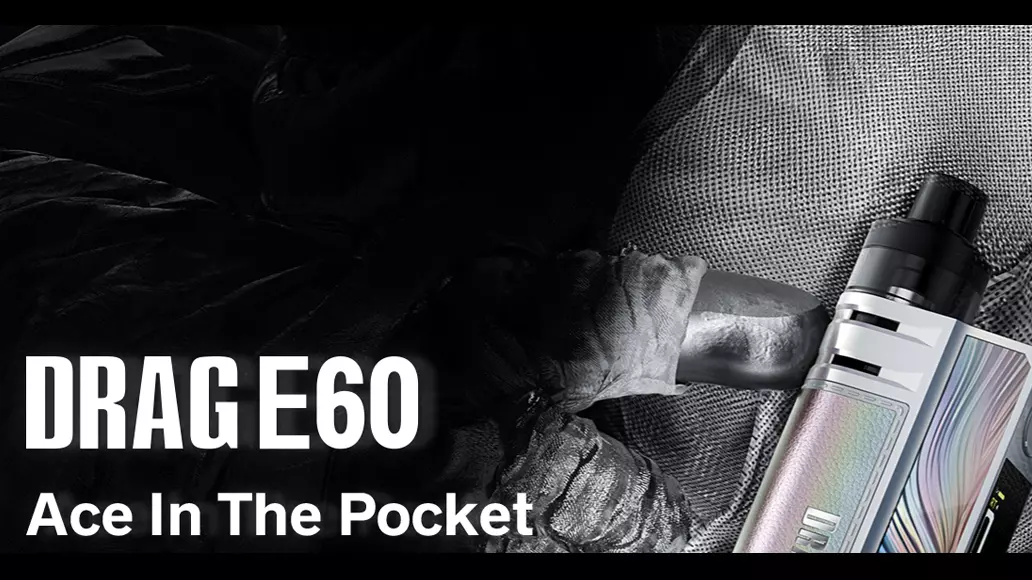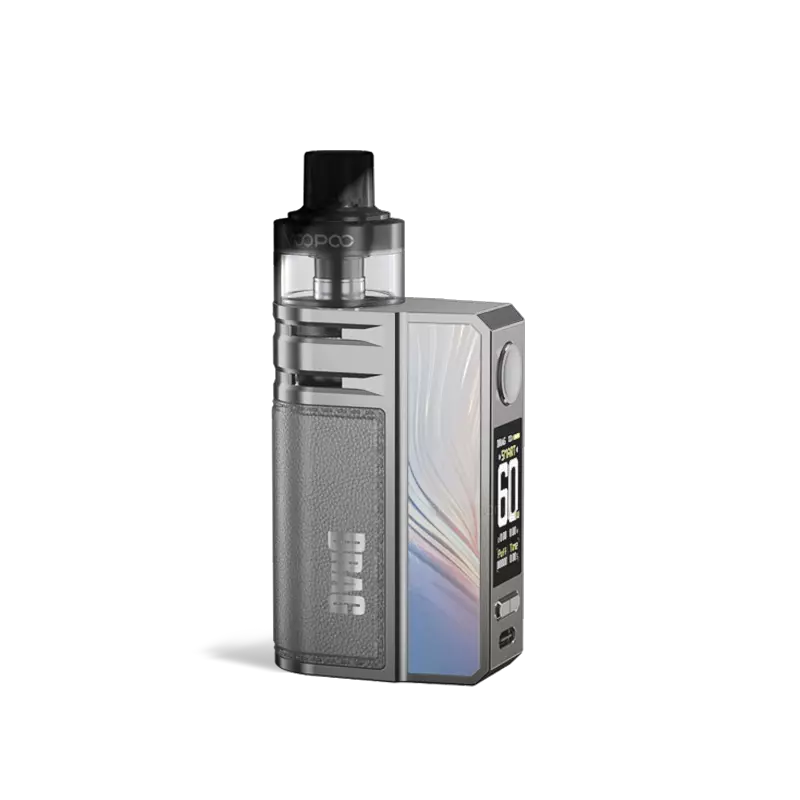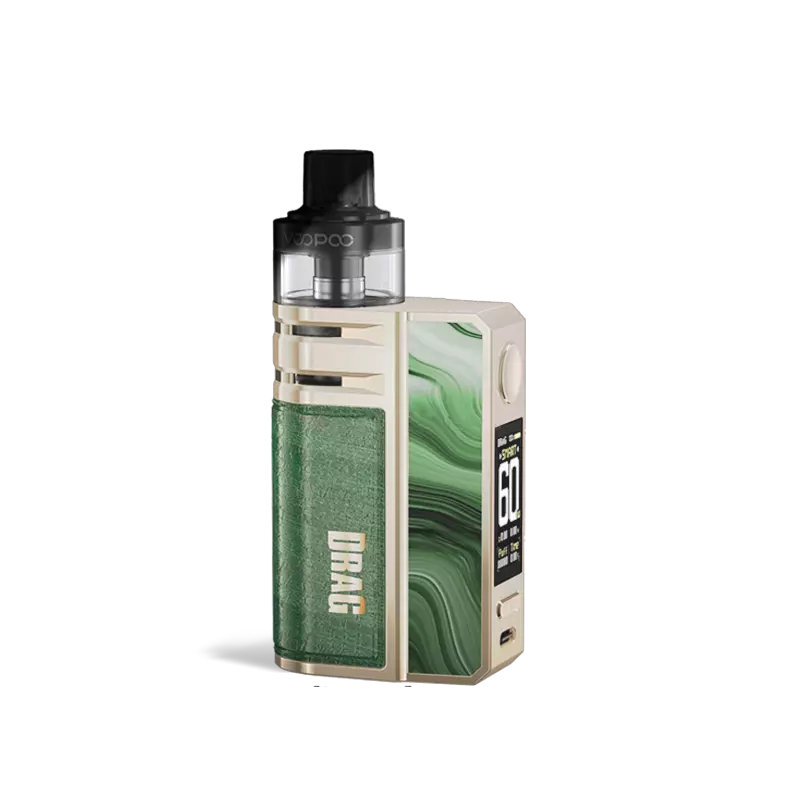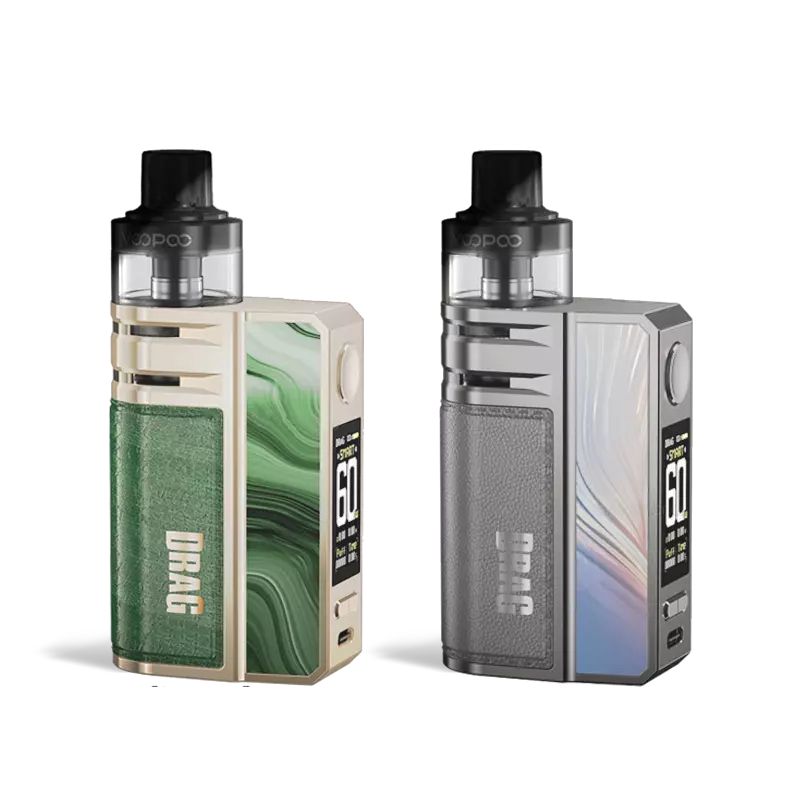 FAQ's
How does the VOOPOO DRAG E60 enhance the vaping experience?
With its unique airway structure, Dual In One Tech, and a variety of compatible coils, the DRAG E60 offers a rich, dense, and smooth taste. Its user-friendly interface and dynamic charging interaction also contribute to a satisfying vaping experience.
What is included in the VOOPOO DRAG E60 kit?
The kit includes the DRAG E60 device, a PnP POD II, two coils (PnP-TW20 and PnP-TW30), a spare MTL drip tip, a Type-C cable, and a user manual.
What does the GENE.TT 2.0 chip in the VOOPOO DRAG E60 offer?
The GENE.TT 2.0 chip provides fast ignition, high boost, and multiple vaping modes, enhancing the overall vaping experience with intelligent features.
What are the specifications of the VOOPOO DRAG E60 Pod?
The PnP POD II has a capacity of 5mL (standard) and is made of PCTG material. It's compatible with PnP-TW20 and PnP-TW30 coils, among others.
What are the safety features of the VOOPOO DRAG E60?
It includes multiple safety protections such as overtime, output over-current, low battery, overheat, overcharge, and atomizer short-circuit protection.
What is the coil compatibility of the VOOPOO DRAG E60?
The DRAG E60 is compatible with the PnP coil series, including two new PnP coils (PnP-TW20 and PnP-TW30) with Dual In One Tech. It supports a variety of vaping styles, from direct lung to mouth-to-lung.
How does the ECO mode function in the VOOPOO DRAG E60?
The ECO mode activates when the battery capacity is at 40%, allowing for an increase of 10% more vaping puffs. This mode helps to extend the vaping time when the battery is low.
Key Takeways
The VOOPOO DRAG E60 is a standout device for those seeking a powerful yet pocket-friendly vaping solution. Its intelligent features, robust battery life, and versatile coil compatibility make it an excellent choice for both new and seasoned vapers.
Want more articles like this one delivered straight to your inbox? Use our "Stay in Touch" form below to get up-to-date news, tips and discounts on vape devices and juices.