Overview
The Uwell Havok V1 Pod Mod is a remarkable addition to the vaping world, blending style, functionality, and innovation. This device is designed for vapers who appreciate a balance of aesthetic appeal and performance. The Havok V1 stands out with its sleek design and robust build, crafted from durable materials like PCTG and aluminum alloy. It's not just about looks; this pod mod is engineered to deliver an exceptional vaping experience.
Experience the perfect blend of style and performance with the Uwell Havok V1 Pod Mod.
— Black Note
One of the key features of the Havok V1 is its impressive battery capacity. Equipped with an integrated 1800mAh battery, it ensures that vapers can enjoy extended sessions without frequent recharging. The device supports a power range of 5 – 65W, catering to a wide range of vaping preferences. Whether you prefer a mild or a robust vaping experience, the Havok V1 can be adjusted to meet your needs.
The Havok V1 is also notable for its user-friendly design. It features a large OLED screen that clearly displays essential data and working states, making it easy for vapers to monitor and adjust their settings. The device's intuitive firing button, combined with two adjustment buttons, allows for simple operation, even for those new to pod mods.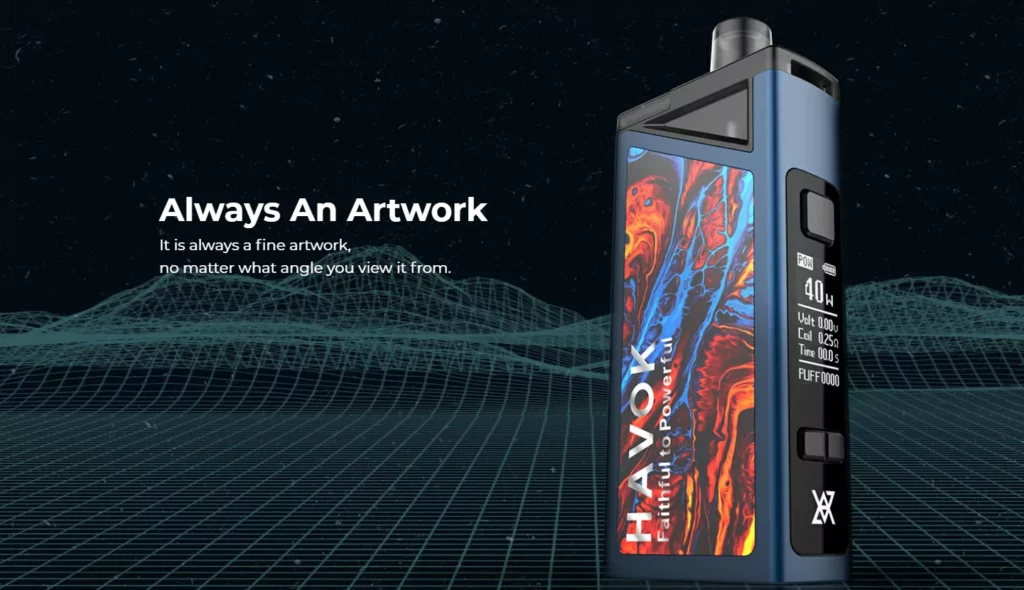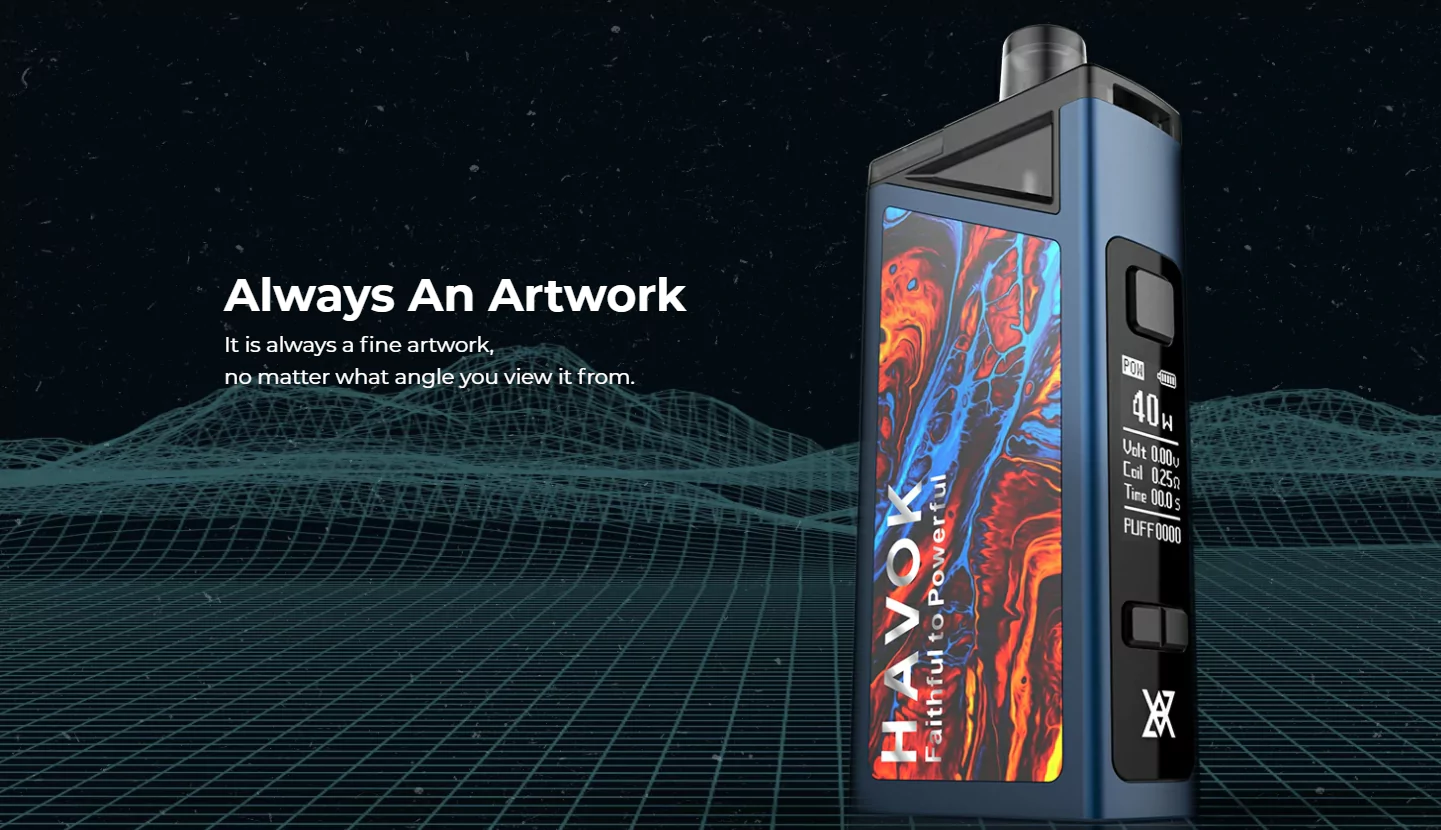 Features and Specs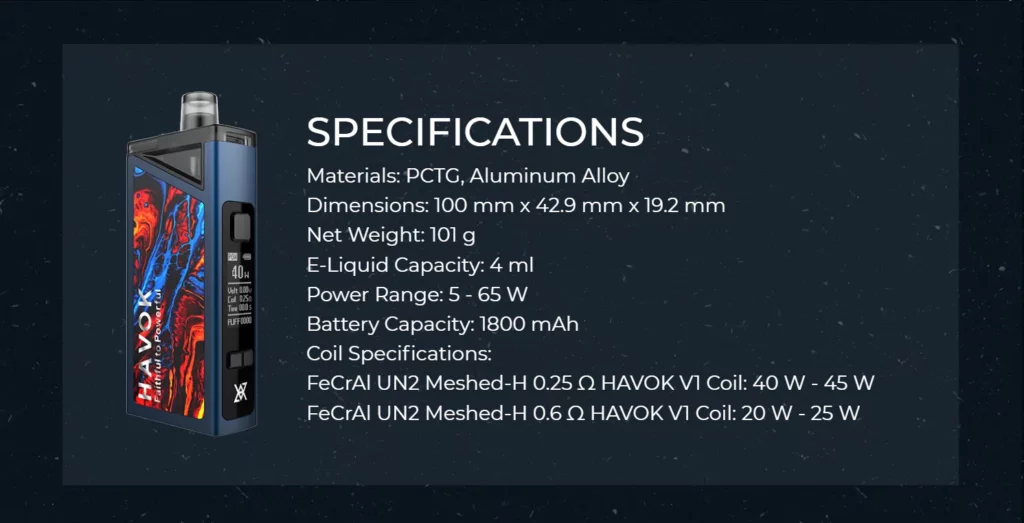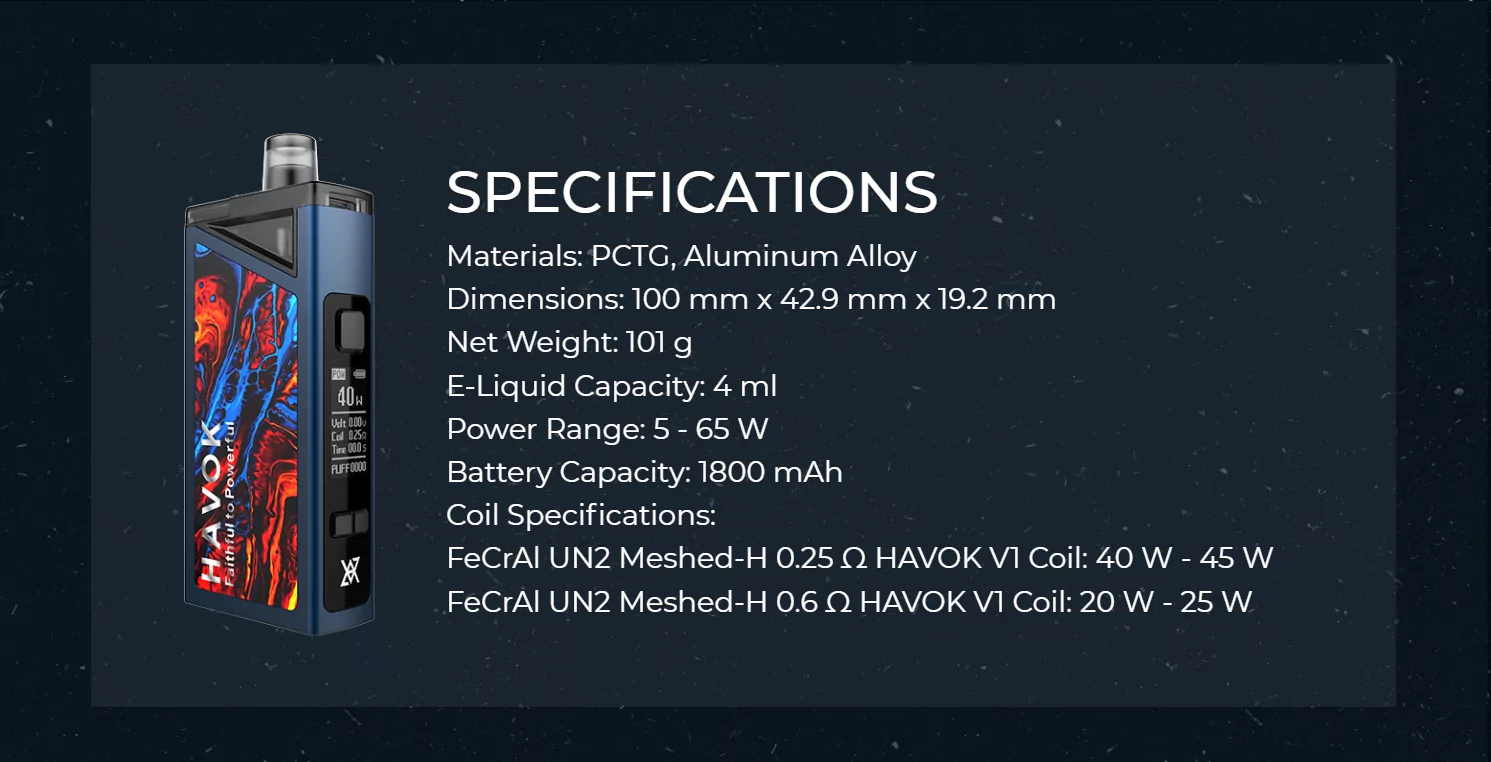 Specifications
Battery: Integrated 1800mAh
Power Range: 5 – 65W
Material: PCTG, Aluminum Alloy
Screen: Large OLED Display
Charging: USB Type-C Port
Safety Features: Overtime, Short-Circuit, Low Voltage, Open Circuit Protection
What's in the Box?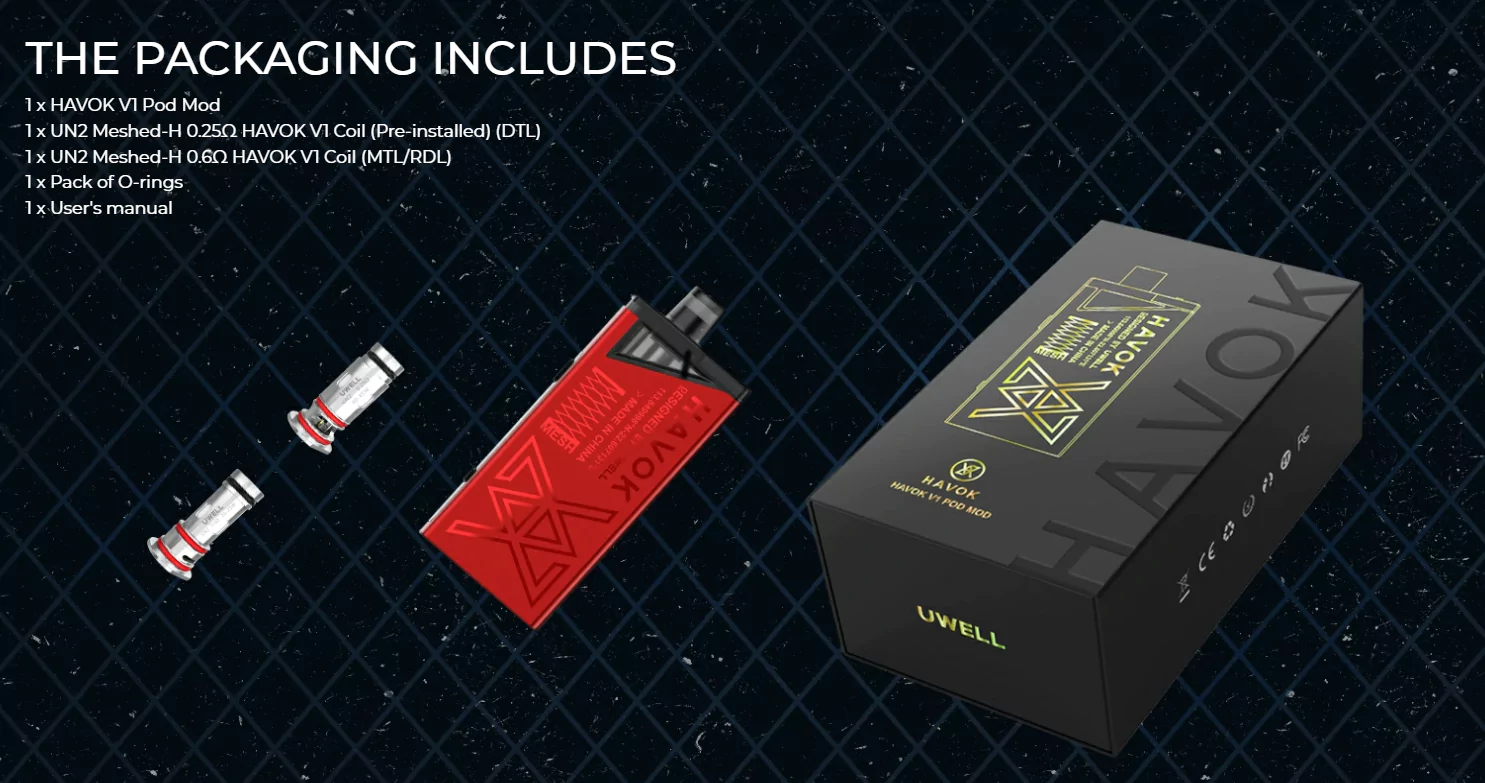 1 Uwell Havok V1 Pod Mod
1 0.25 Ω UN2 Meshed-H Coil
1 0.6 Ω UN2 Meshed-H Coil
1 User Manual
1 USB Type-C Cable
Design and Appearance
The Havok V1 boasts a sleek and modern design, with a compact form factor that makes it both portable and stylish. The combination of PCTG and aluminum alloy not only adds to its aesthetic appeal but also ensures durability. Its ergonomic design offers a comfortable grip, making it a pleasure to use.
Available Colors: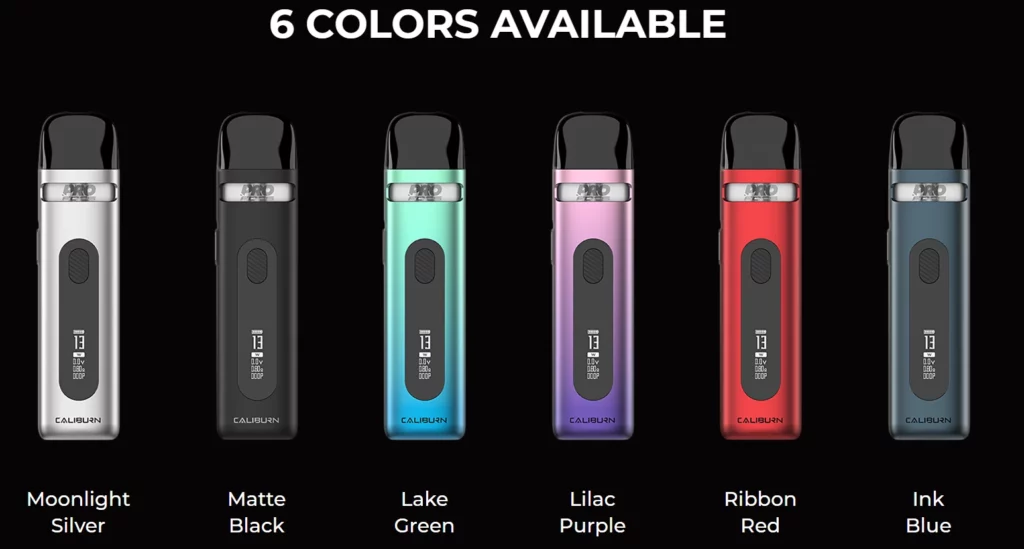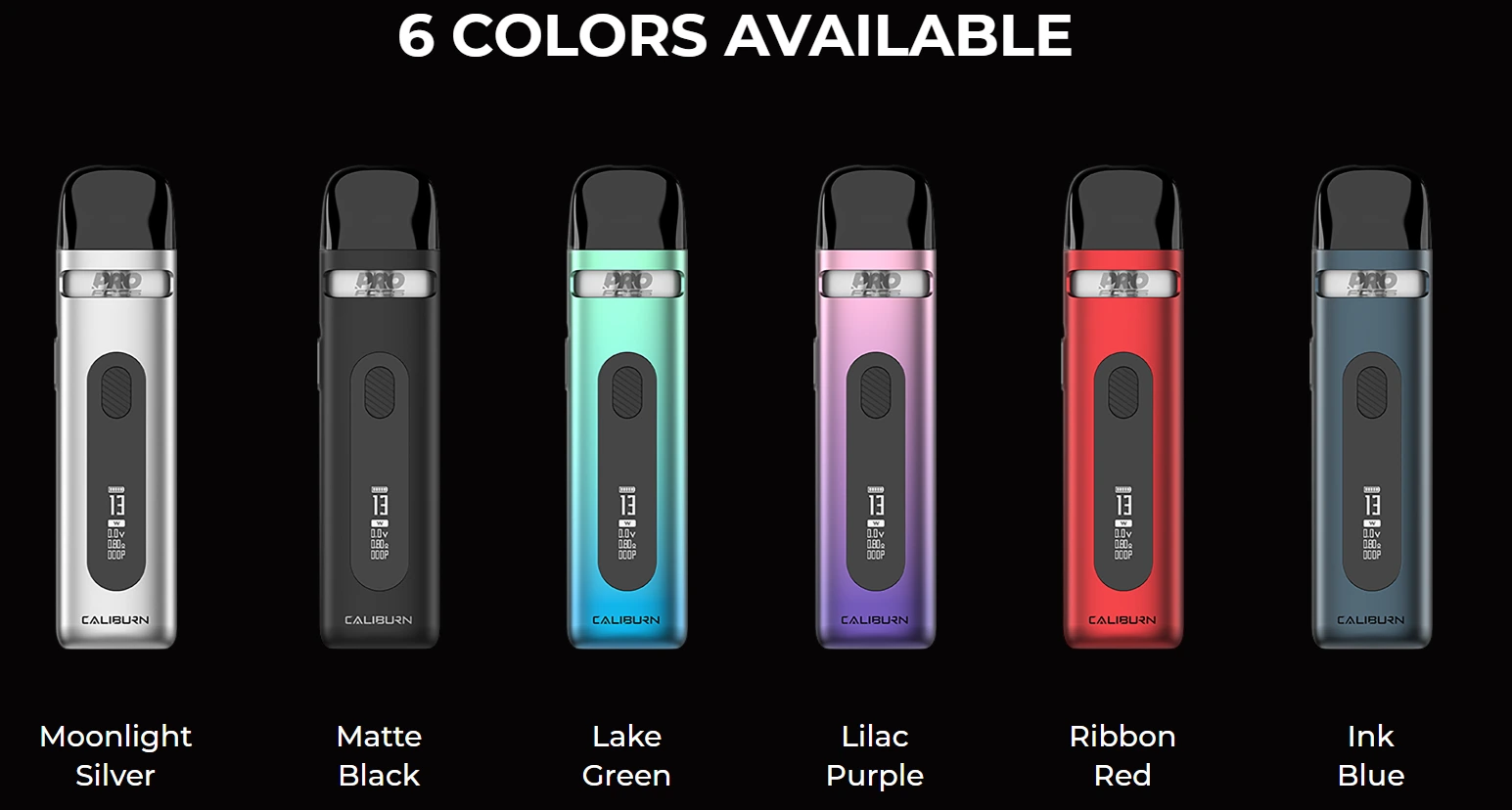 The Uwell Havok V1 is available in aforementioned colours
Uwell Havok V1 Functionality
The device features a user-friendly interface with a large OLED screen that displays essential information clearly. The intuitive firing button, along with two adjustment buttons, makes operation straightforward. The sliding top cap for easy refilling and the silicone plug at the filling port are thoughtful additions that enhance the user experience.
Uwell Havok V1 Performance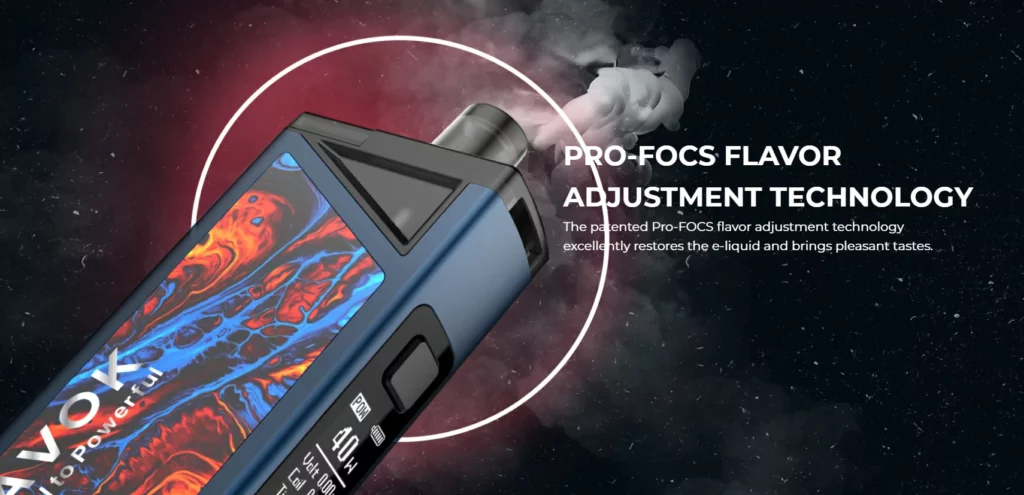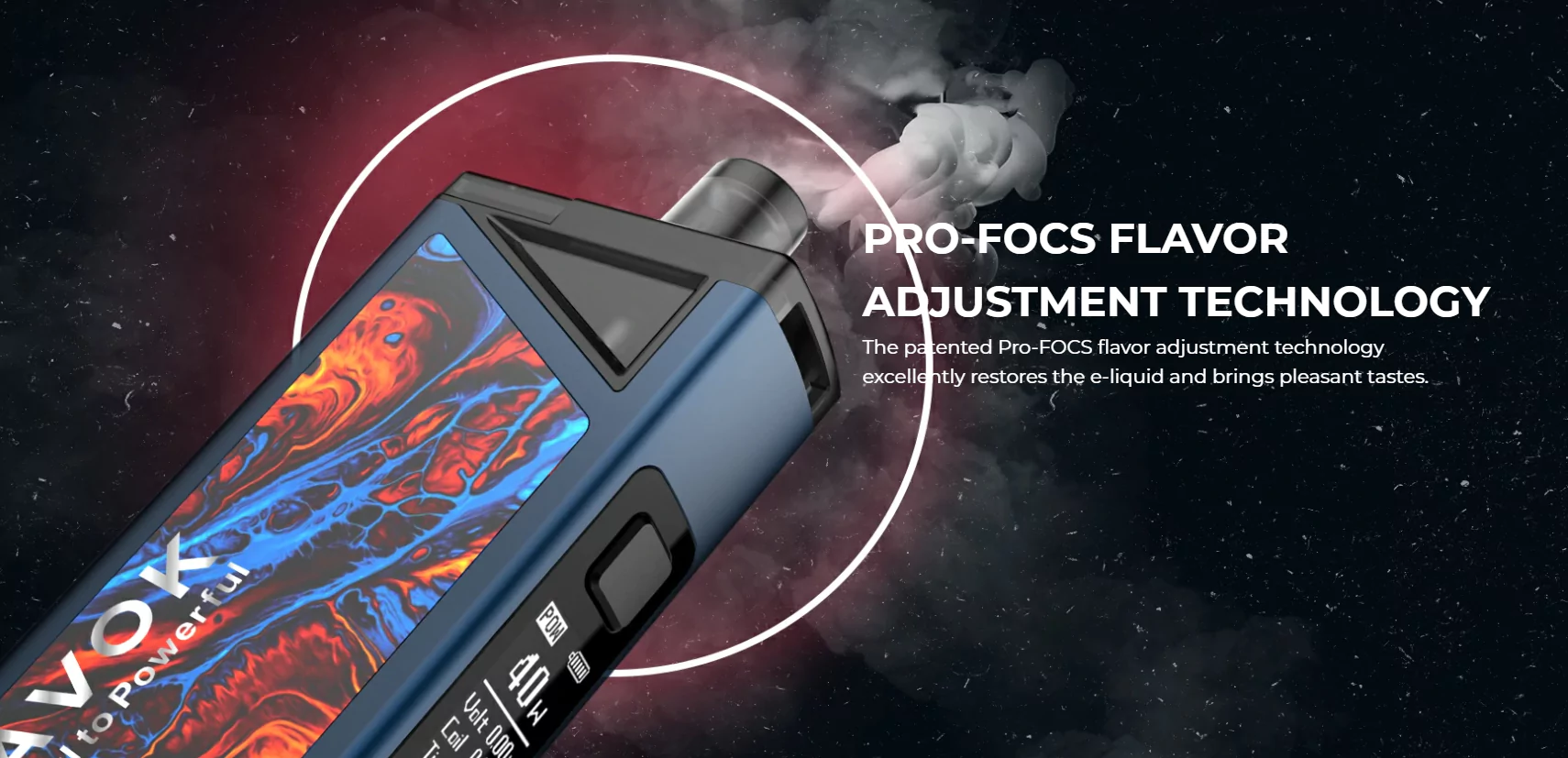 Performance-wise, the Havok V1 excels with its adjustable power range of 5 – 65W, catering to a wide spectrum of vaping preferences. The replaceable coil system, featuring two coil options, allows for a customizable vaping experience, whether you prefer mouth-to-lung or direct-to-lung vaping.
Uwell Havok V1 Battery Performance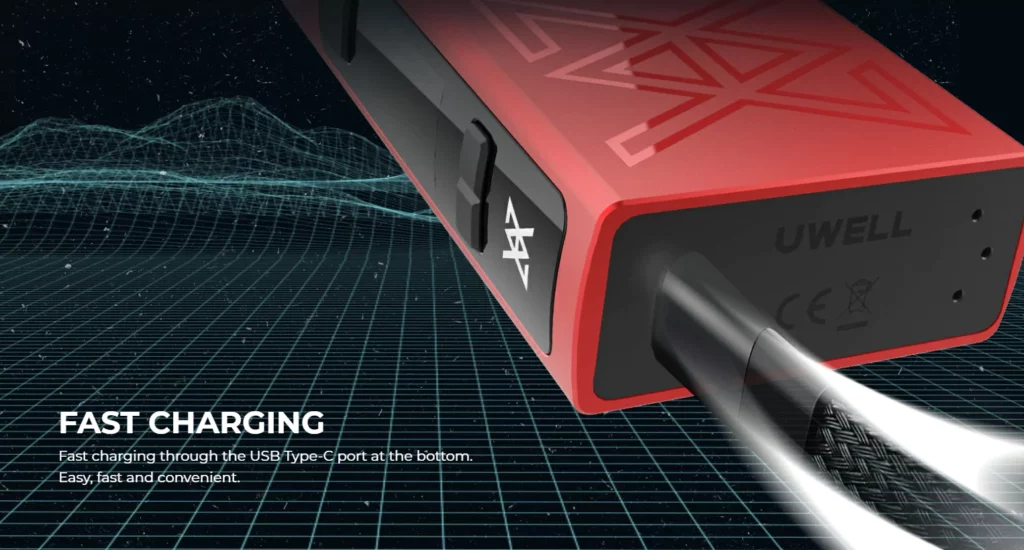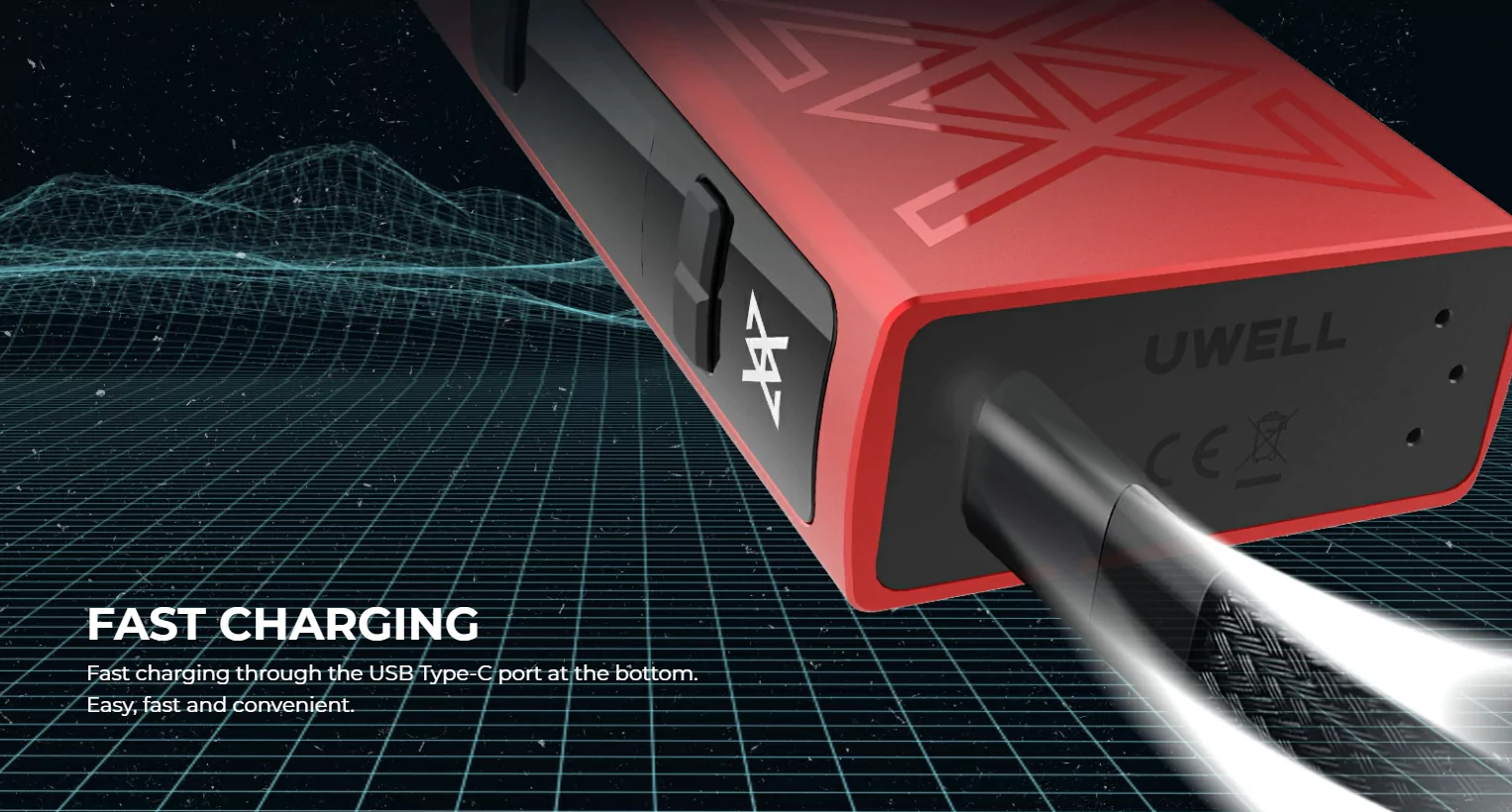 The integrated 1800mAh battery ensures long-lasting use, reducing the need for frequent charging. The inclusion of a USB Type-C port means the device can be quickly recharged, ensuring minimal downtime.
Pros & Cons
Pros:
Long-lasting 1800mAh battery
Sleek and durable design
User-friendly interface
Versatile coil options
Fast USB Type-C charging
Cons:
Limited e-liquid capacity for heavy users
May be bulky for some users
Types of Coils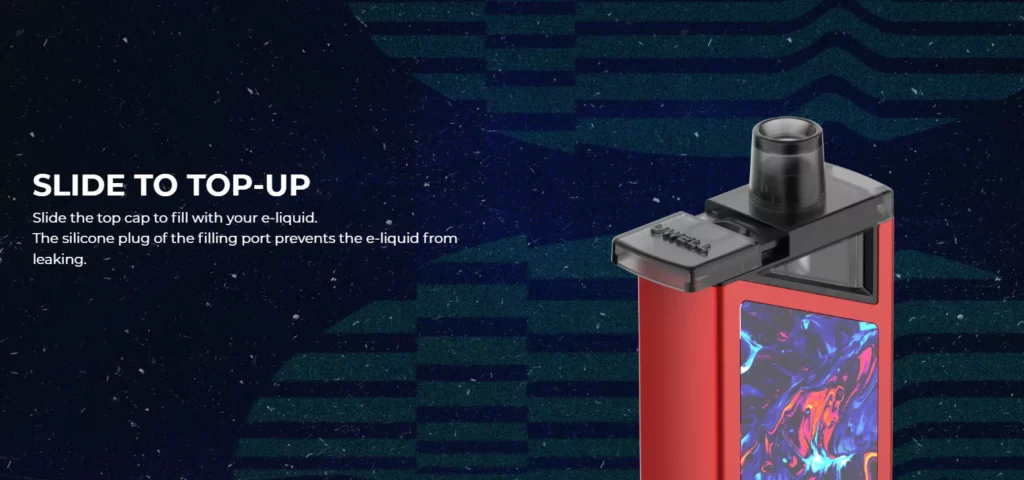 Uwell's commitment to flavor and performance is evident in the Havok V1's coil system. The device utilizes replaceable coils, making it both economical and eco-friendly. The two coil options include:
FeCrAl UN2 Meshed-H 0.25 Ω HAVOK V1 Coil: Ideal for a direct-to-lung vaping experience, rated for 40W – 45W.
FeCrAl UN2 Meshed-H 0.6 Ω HAVOK V1 Coil: Perfect for mouth-to-lung or restricted direct lung vaping, rated for 20W – 25W.
These coils are designed to deliver rich flavor and dense vapor, ensuring a satisfying vaping experience every time.
Perfectly Paired E-Liquids
Enhance your vaping experience with Black Note Natural Tobacco Eliquids. Our e-liquids, crafted from organic tobacco leaves, are free from artificial flavors, sweeteners, and synthetic nicotine.
This juice is like the first cigarette from a fresh pack of Marlboro Lights in every puff! I started with the 6 mg and found myself still wanting cigarettes now & then, so i bought the 12 mg this time- that was kind of strong so I mixed the two and Perfection happened! I change my cartridge after every third refill for the best flavor. Thank You Black Note!
— Crystal Osteen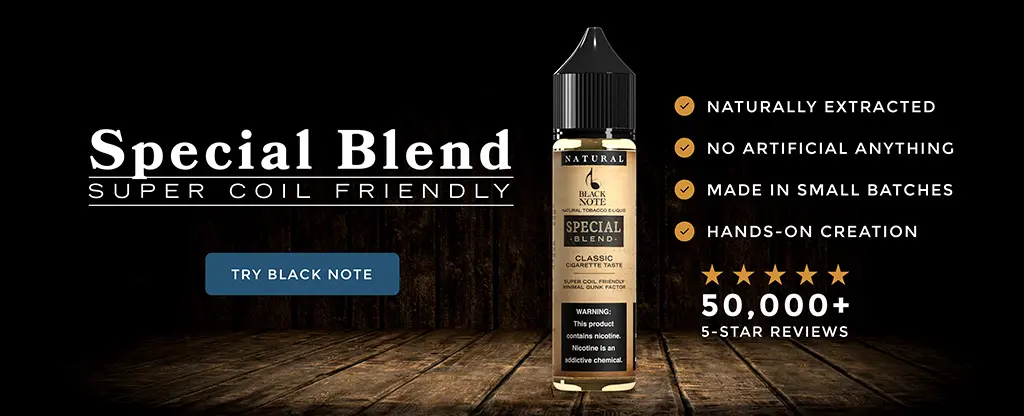 Pairing Guide for Optimal Flavor
Coils between 0.15 – 0.8Ω: Opt for Black Note's 70VG/30PG blends.
Coils above 0.8Ω: Choose Black Note's 50VG/50PG blends.
Coils above 1.0Ω: Dive into Black Note's Salt Nicotine blends.
Order the Uwell Havok V1
To shop Uwell Vaping Devices, visit Blacknote.com and make sure to explore our wide range of vaping products.
Gallery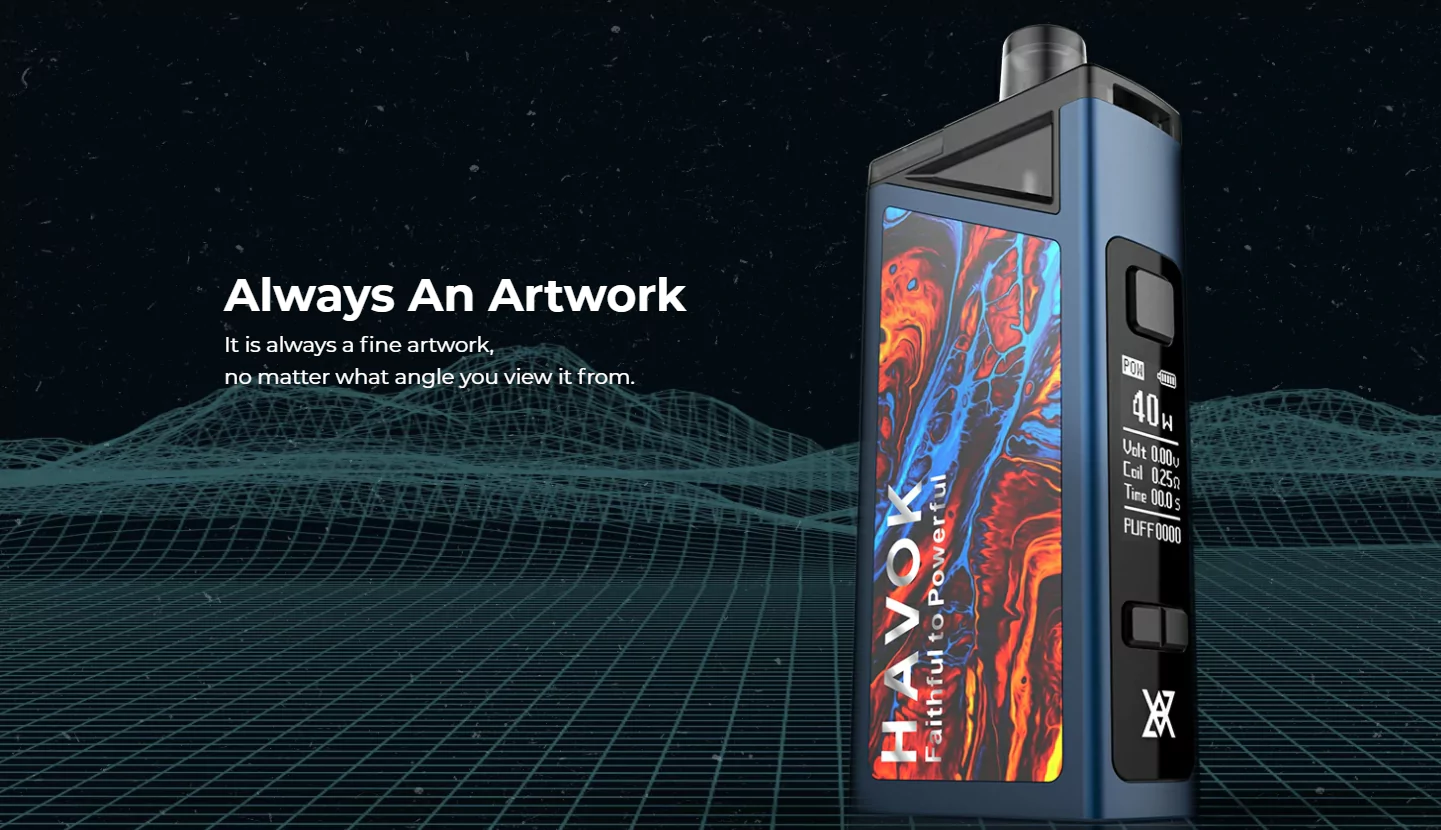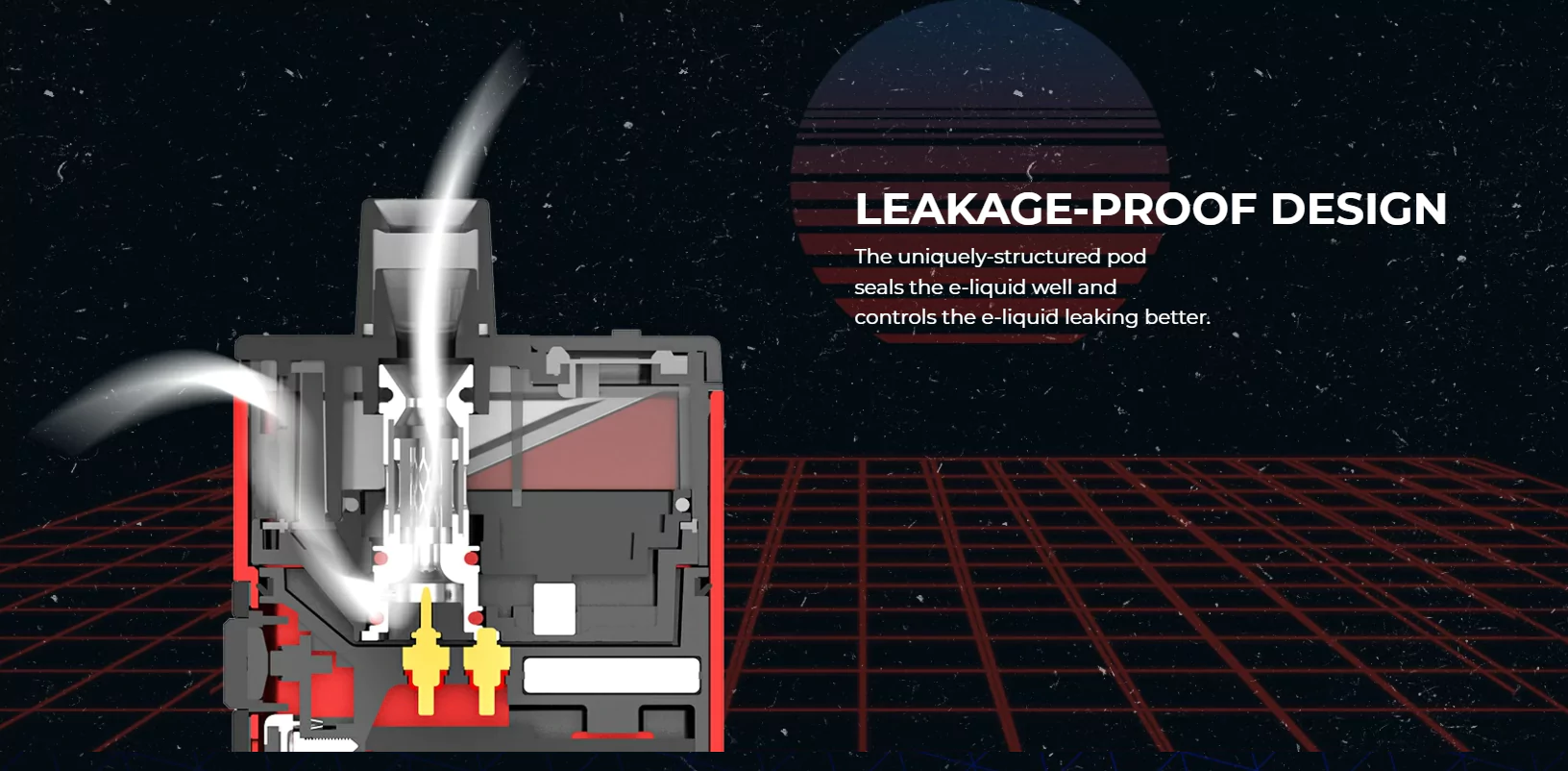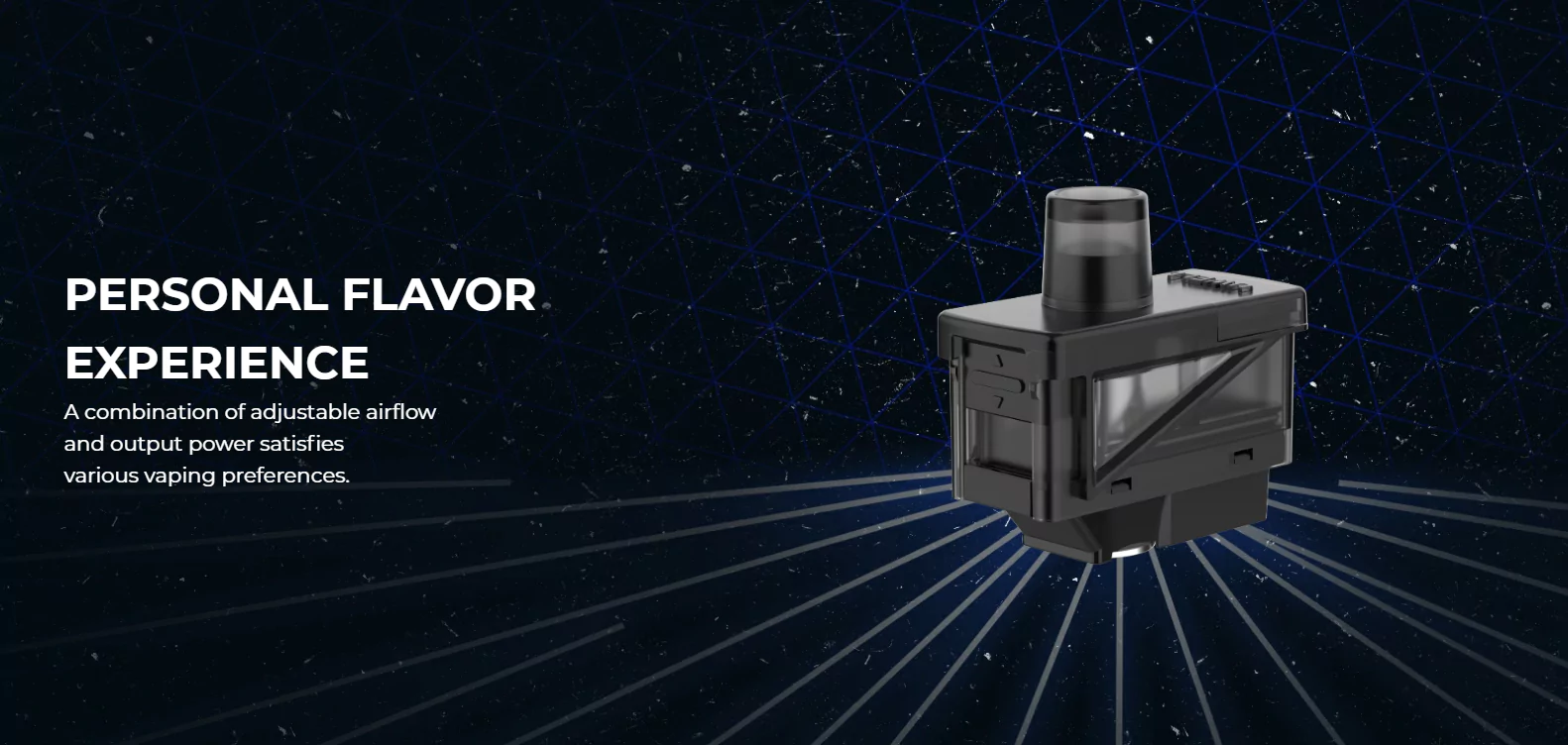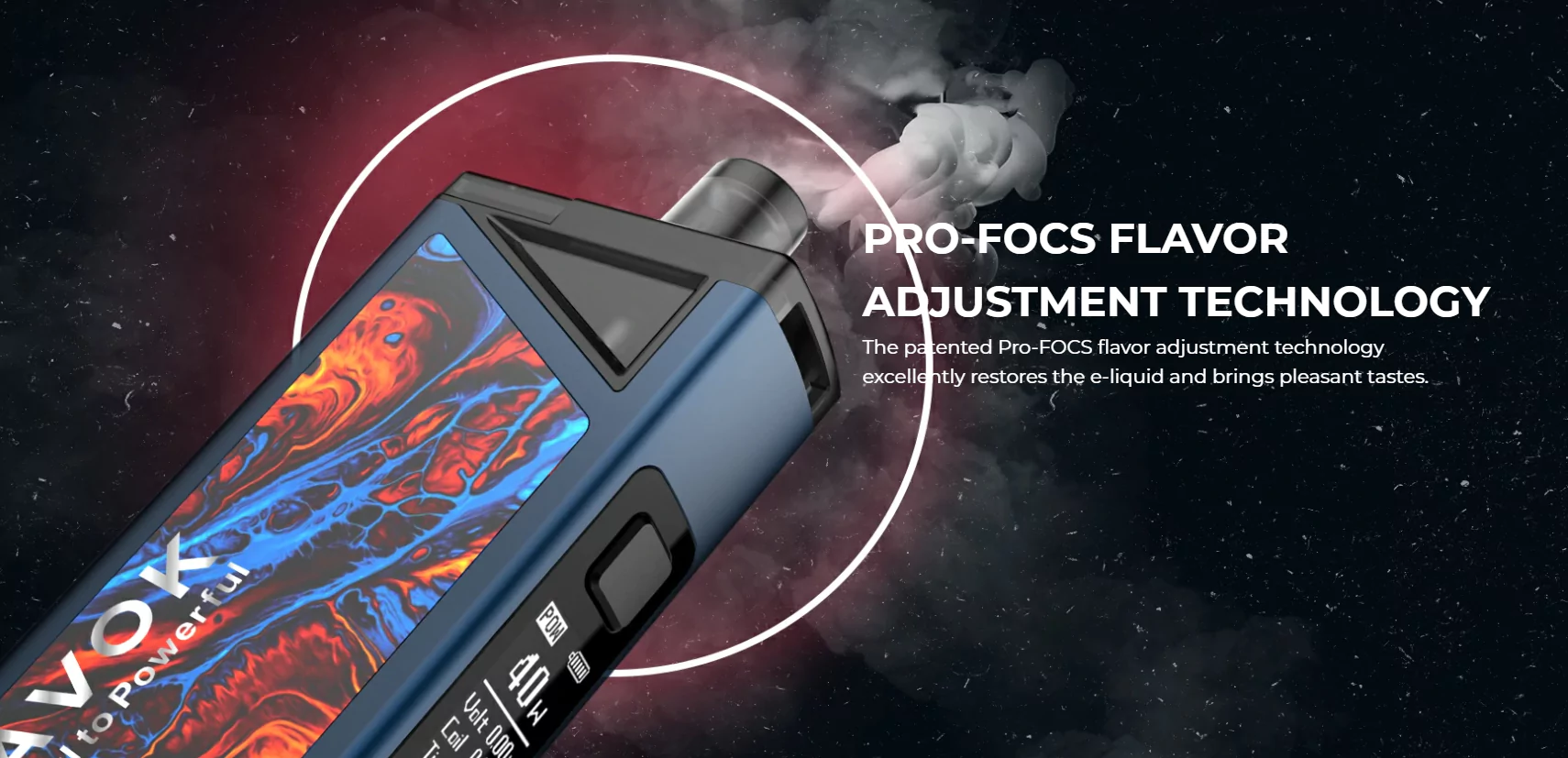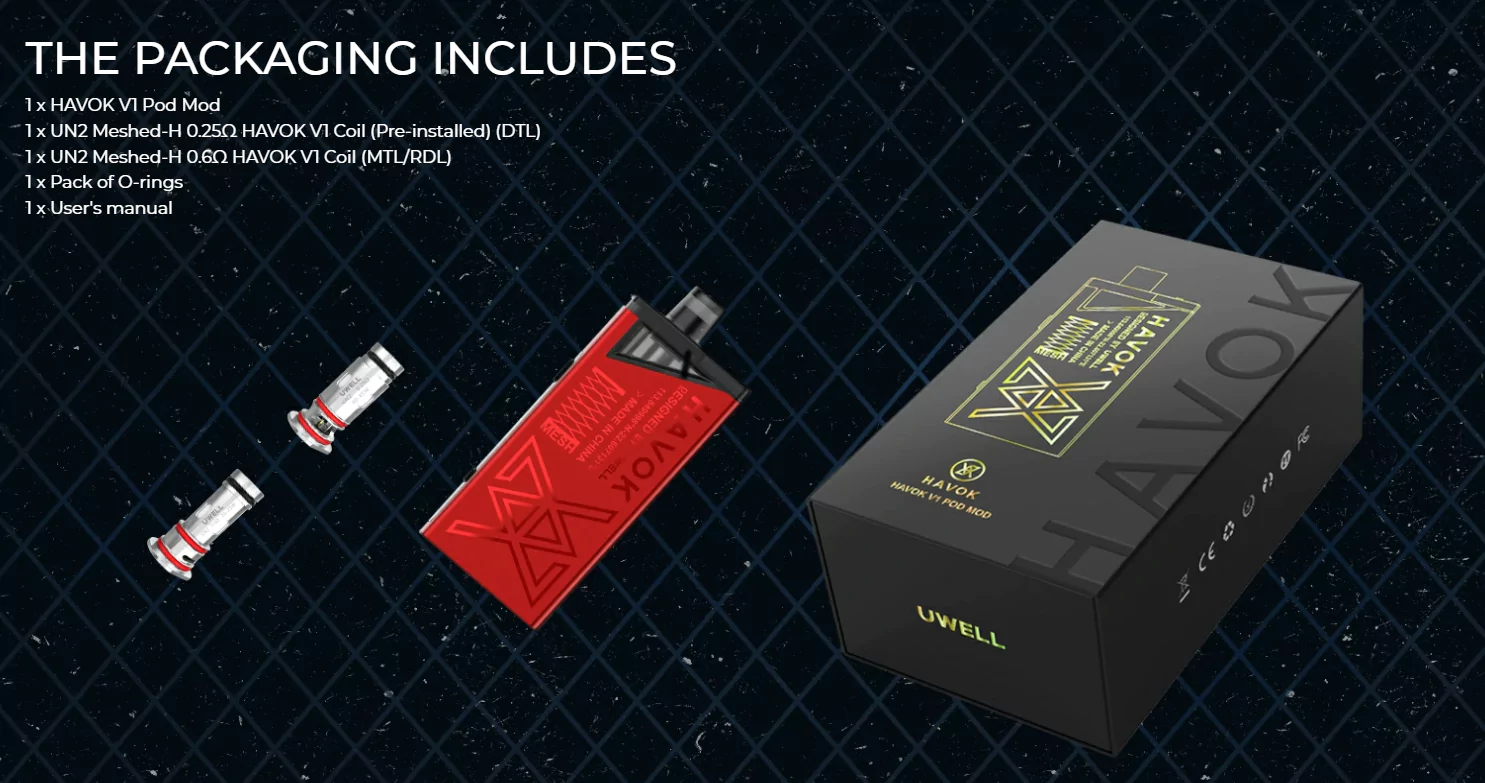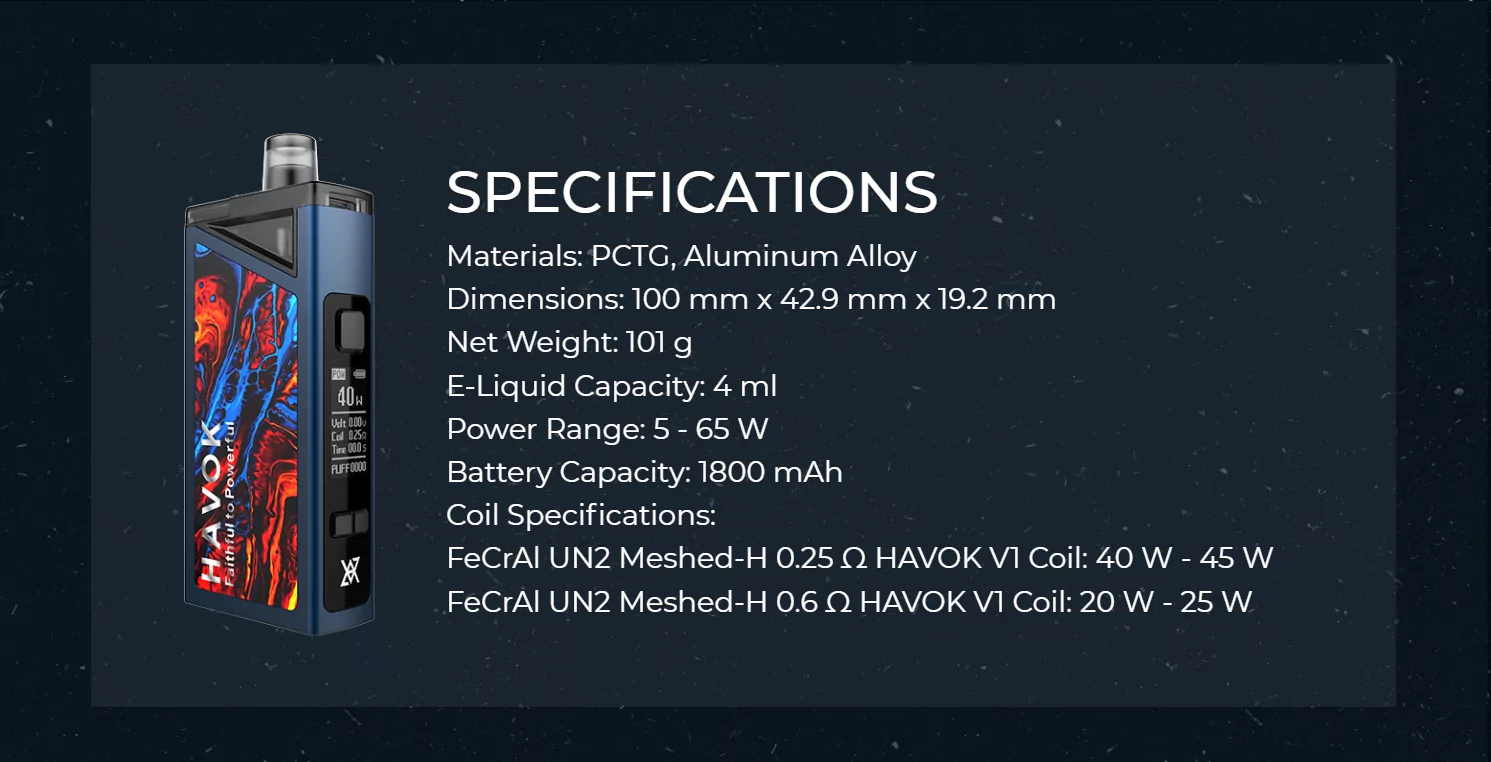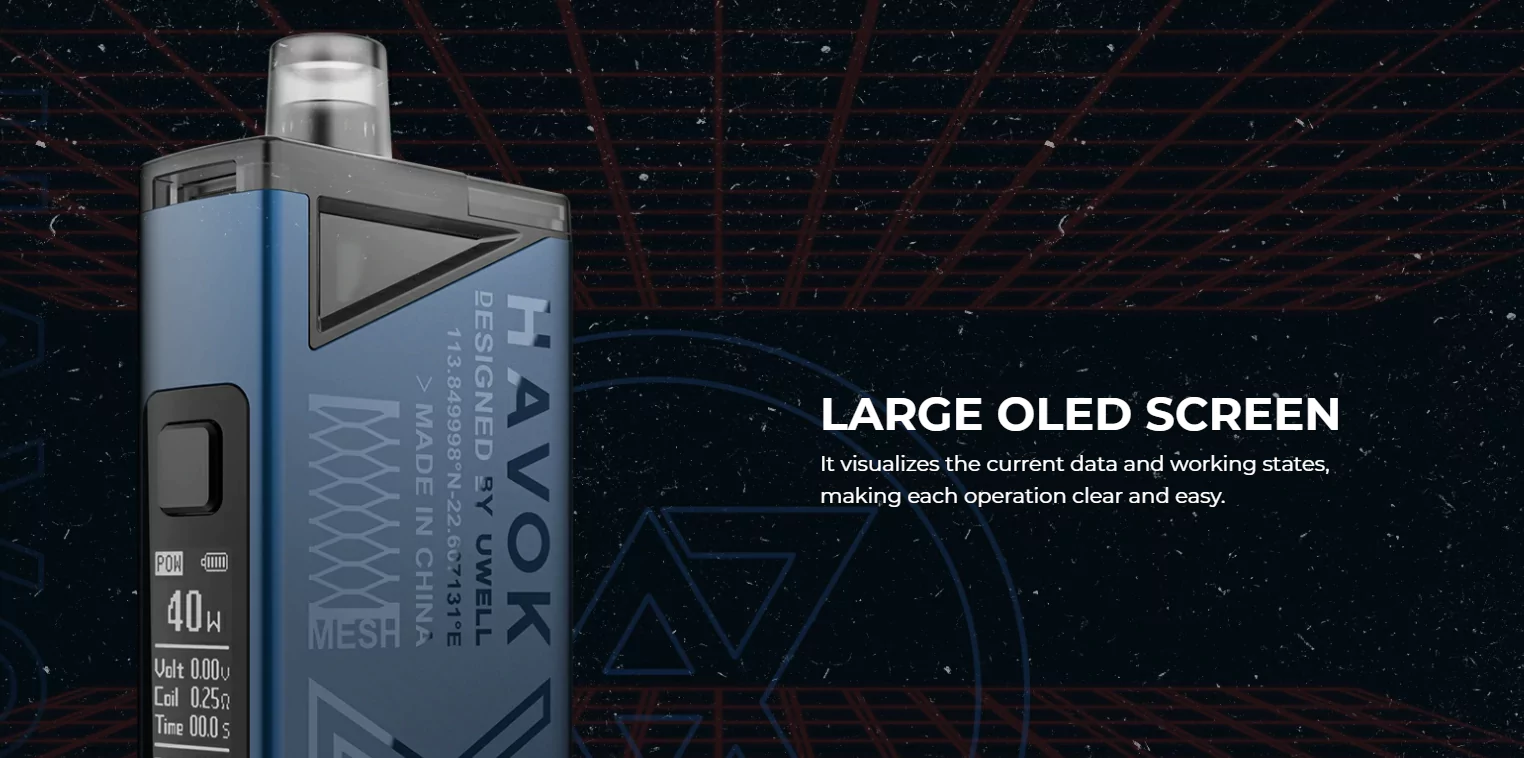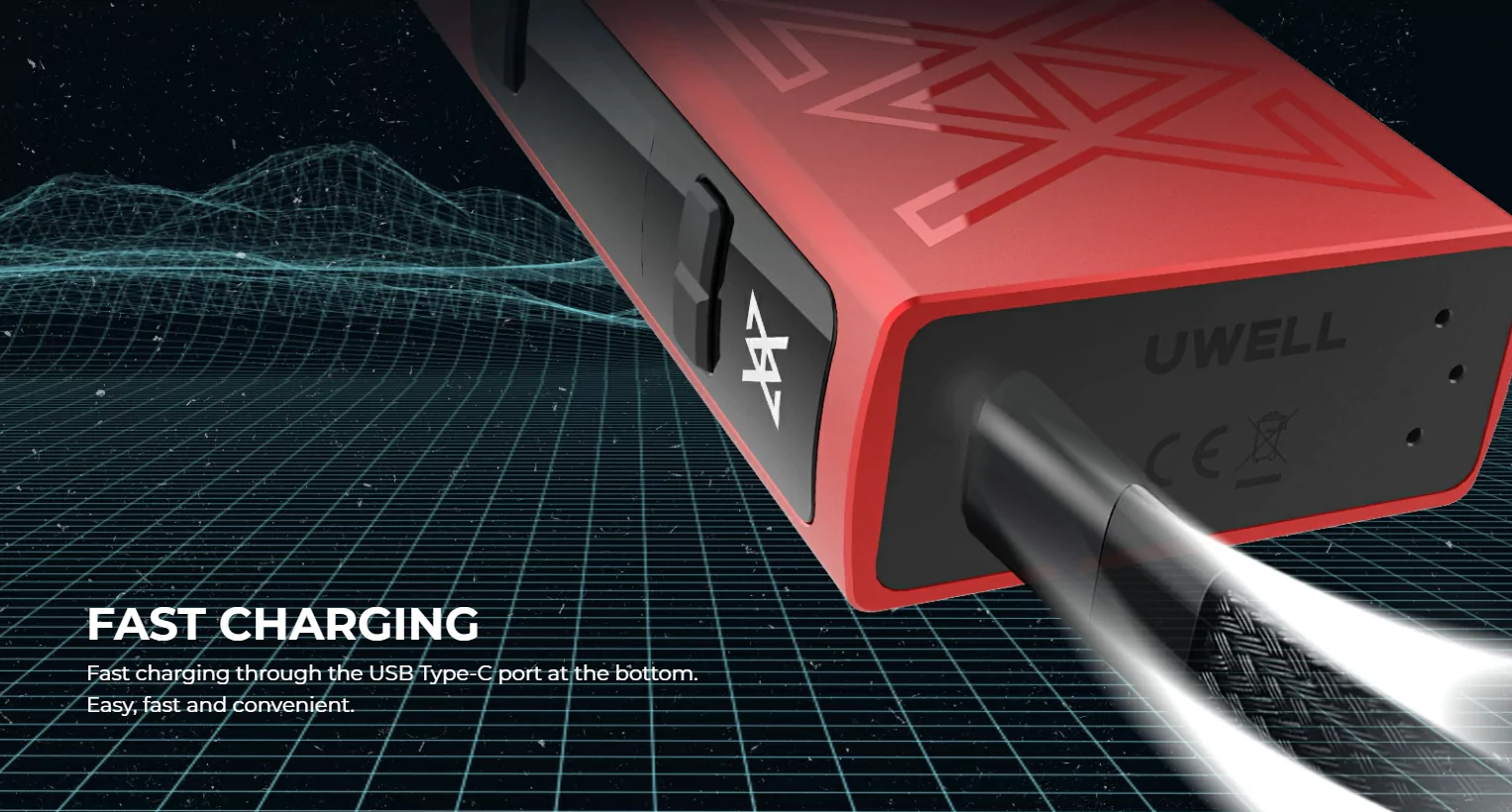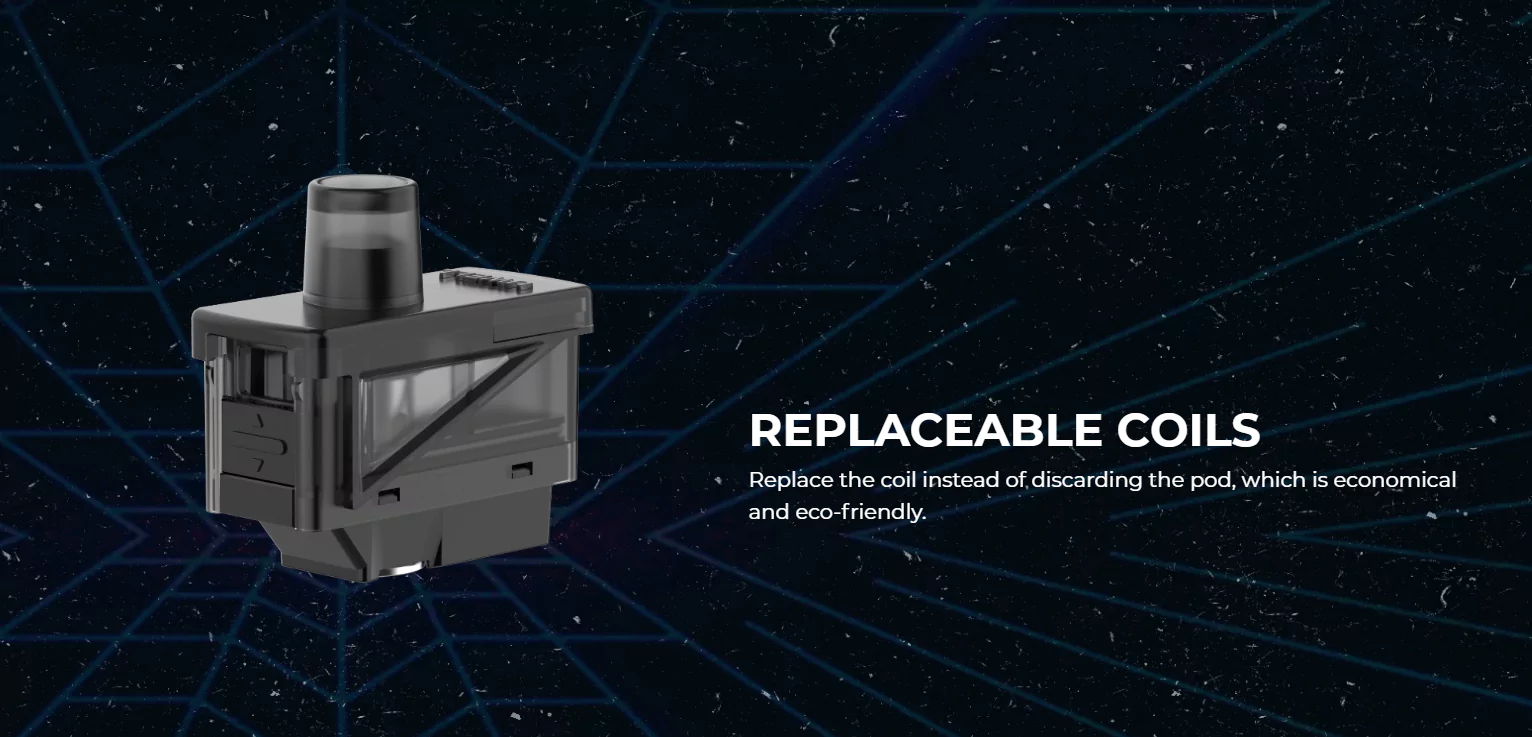 FAQ's
How do I fill the HAVOK V1 pod?
Lift the top cap to reveal the fill port, and carefully pour your eJuice into the 4mL pod.
What is the battery life of the HAVOK V1 Pod Mod?
The 1800mAh battery offers extensive vaping time, subject to your vaping style and the coil used.
Can I use my own coils with the HAVOK V1 Pod Mod?
The HAVOK V1 is compatible with the Uwell HAVOK Coil Series, and it's not recommended to use other coils.
How do I know when my HAVOK V1 is fully charged?
The display screen will indicate the battery status, and it will stop charging once full.
Is the airflow adjustable on the HAVOK V1 Pod Mod?
The HAVOK V1 does not feature adjustable airflow; it is optimized for the best balance between flavor and vapor production.
Key Takeways
The Uwell Havok V1 Pod Mod is an excellent choice for vapers who value a balance of style, performance, and functionality. Its robust build, innovative features, and user-friendly design make it a standout device in the pod mod market.
Want more articles like this one delivered straight to your inbox? Use our "Stay in Touch" form below to get up-to-date news, tips and discounts on vape devices and juices.