Overview
The Uwell Caliburn AK3 13W Pod System marks a significant milestone in the evolution of vaping technology, offering an exceptional blend of functionality, convenience, and style. Designed for vapers who value both aesthetics and performance, the Caliburn AK3 stands out with its sleek, compact design and robust functionality. This device is not just a tool for vaping; it's a statement of sophistication and a testament to Uwell's commitment to quality.
This comprehensive package ensures that users have everything they need to start their vaping journey with the Caliburn AK3.
— Black Note
At the heart of the Caliburn AK3 is a powerful 520mAh battery, ensuring that users enjoy a consistent vaping experience without frequent recharging. The device's wattage output of 13W strikes the perfect balance between energy efficiency and effective vapor production, making it ideal for both beginners and experienced vapers. The 1.0ohm resistance further enhances the vaping experience, providing smooth and flavorful draws every time.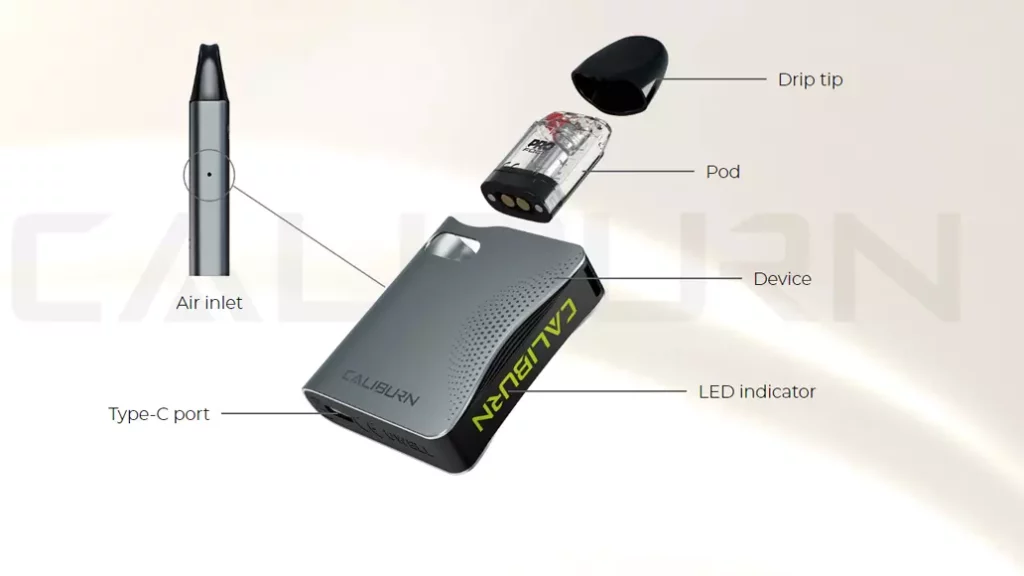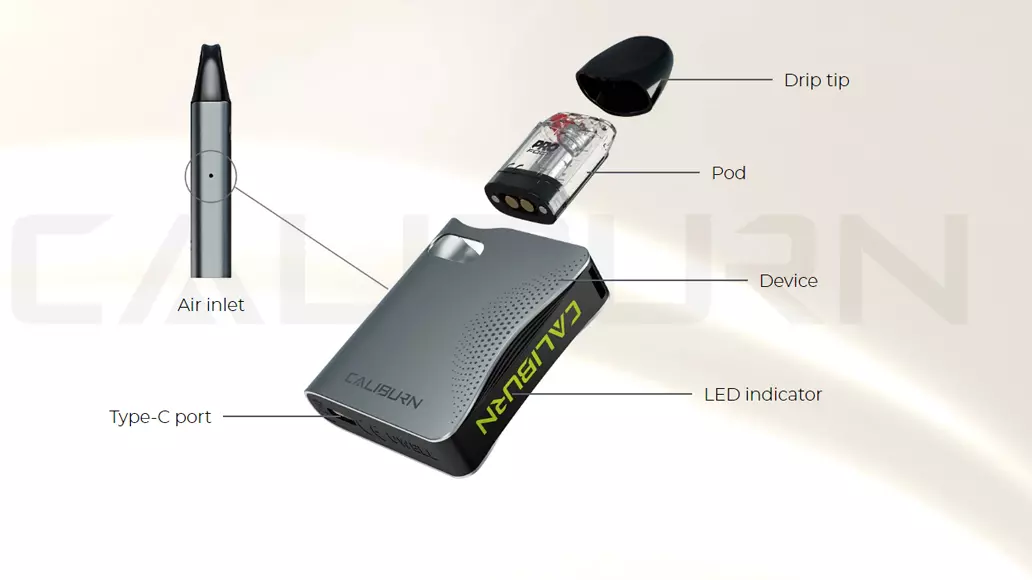 The Caliburn AK3's chassis, crafted from durable aluminum-alloy, is not only sturdy but also exudes a premium feel. This material choice contributes to the device's lightweight and portable nature, making it a perfect companion for on-the-go vaping. The device's dimensions (67.5mm by 44.1mm by 12mm) further accentuate its portability, fitting comfortably in the hand, pocket, or purse.
The Caliburn AK3 is compatible with the A3 Pod Series, renowned for their quality and performance. The pods have a 2mL e-liquid capacity and are made from PCTG, known for its durability and resistance to wear. The top-fill system under the mouthpiece cover makes refilling a breeze, while the magnetic pod connection ensures a secure and stable attachment.
Features and Specs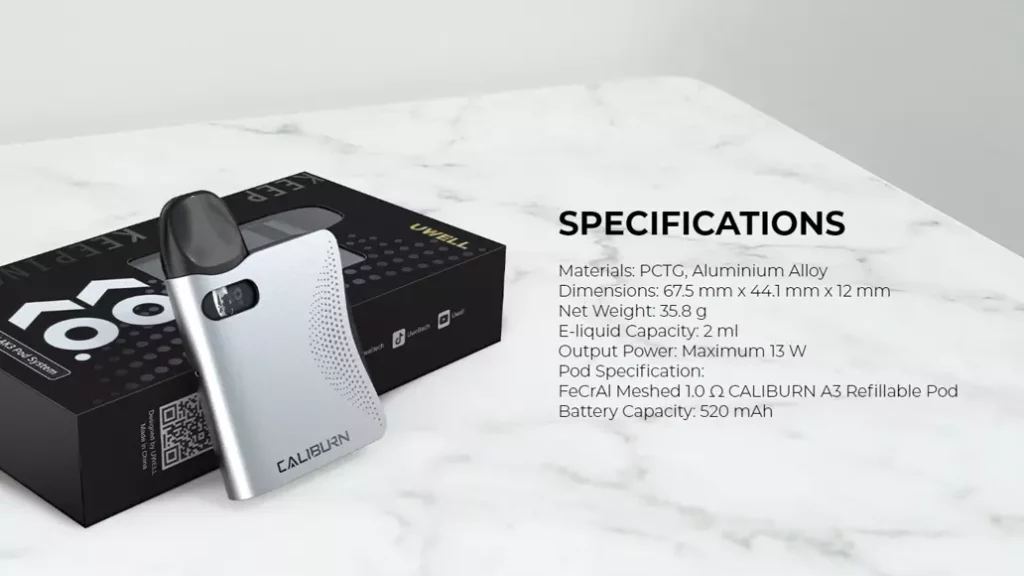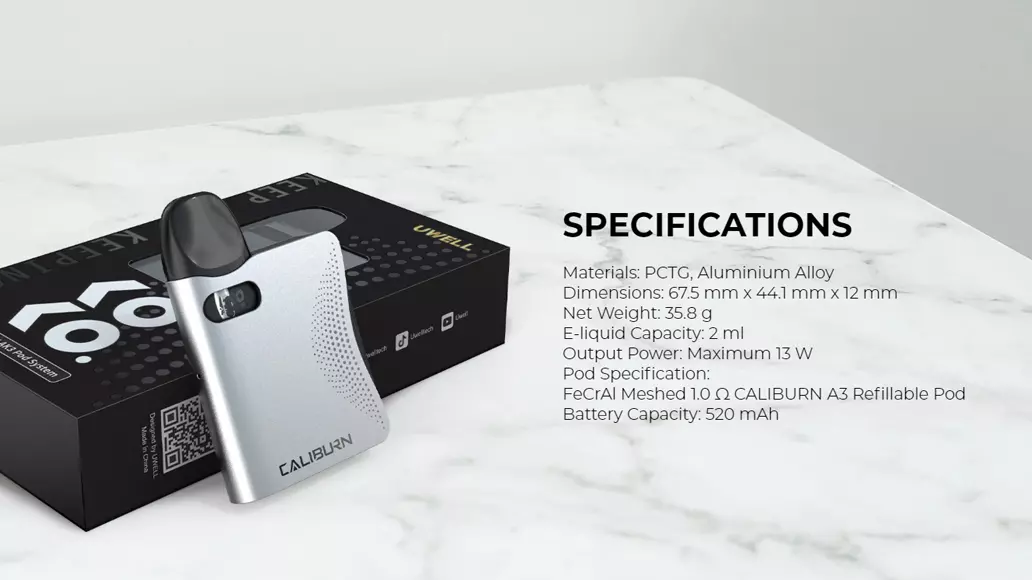 Specifications
Dimensions: 67.5mm x 44.1mm x 12mm
Battery Capacity: 520mAh
Wattage Output: 13W
Resistance: 1.0ohm
Chassis Material: Aluminum-Alloy
Charging: USB Type-C Port
Firing Mechanism: Dual-Activation (Button & Draw)
Pod Compatibility: Caliburn A3 Pods
Fill System: Top Fill (Mouthpiece Cover)
Pod Material: PCTG
Pod Capacity: 2mL
Pod Connection: Magnetic
Coil Installation: Press-Fit
What's in the Box?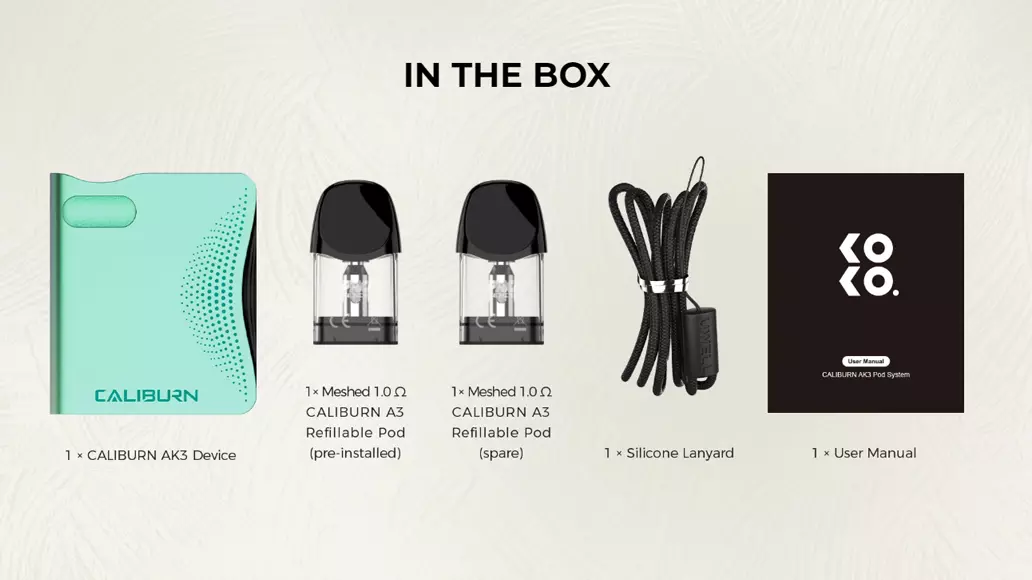 1 Uwell Caliburn AK3 Device
2 1.0ohm Caliburn A3 Pods
1 Silicone Lanyard
1 User Manual
Design and Appearance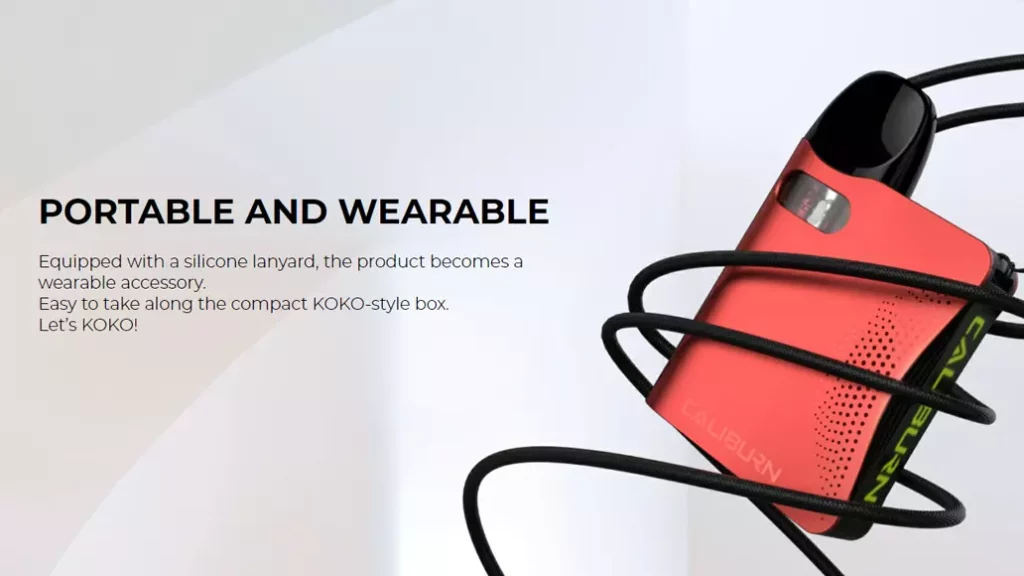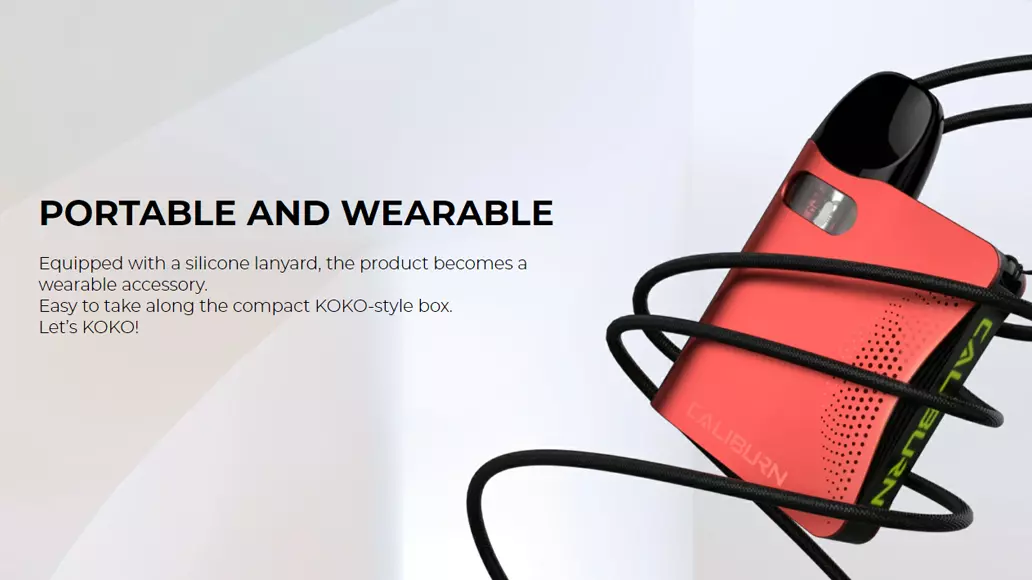 The Uwell Caliburn AK3 stands out with its sleek, portable design. It features a logo-shaped indicator and a curved profile that is not just aesthetically pleasing but also ergonomic. The device is available in multiple colors, including Gray, Black, Cyan, Gold, Silver, Red, and Pink, catering to a wide range of personal preferences.
Available Colors: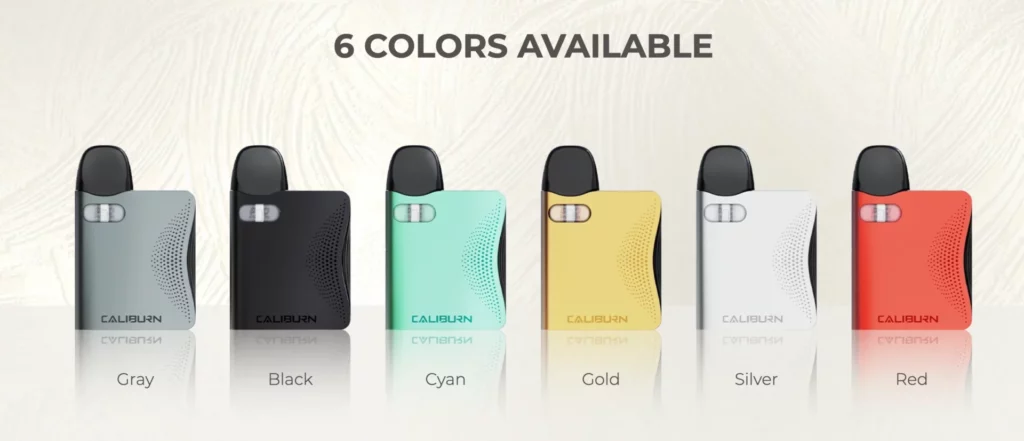 The Uwell Caliburn AK3 is available in aforementioned colours
Uwell Caliburn AK3 Functionality
The Uwell Caliburn AK3 13W Pod System is a testament to the evolution of vaping technology, offering a harmonious blend of style, convenience, and performance. This device is designed for vapers who appreciate both aesthetics and functionality in their vaping experience.
Uwell Caliburn AK3 Performance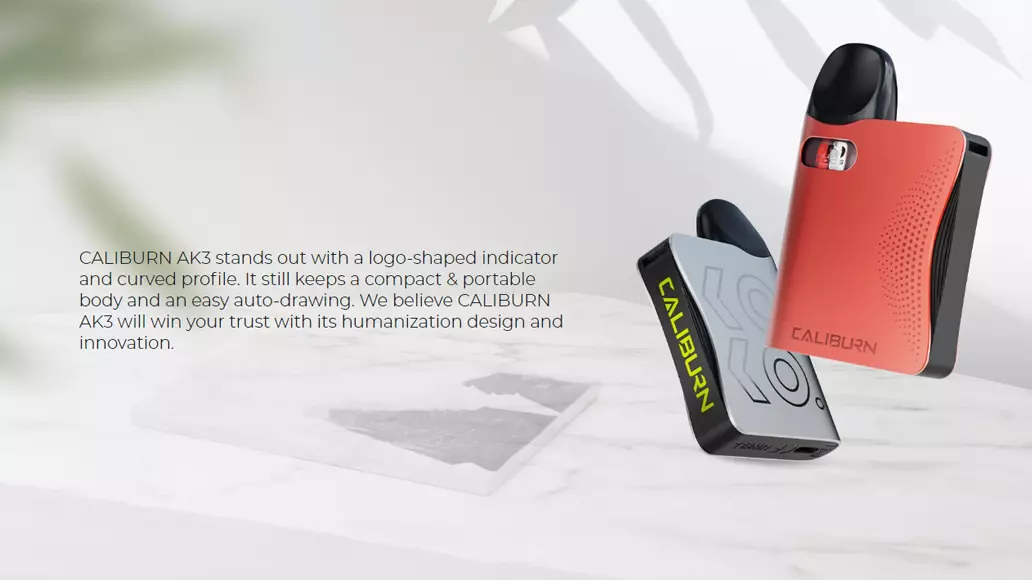 One of the key features of the Caliburn AK3 is its dual-method firing mechanism. Users can enjoy the convenience of both draw and button-activated firing, providing flexibility and a personalized vaping experience. This feature is particularly beneficial for vapers who switch between direct lung and mouth-to-lung vaping styles.
Uwell Caliburn AK3 Battery Performance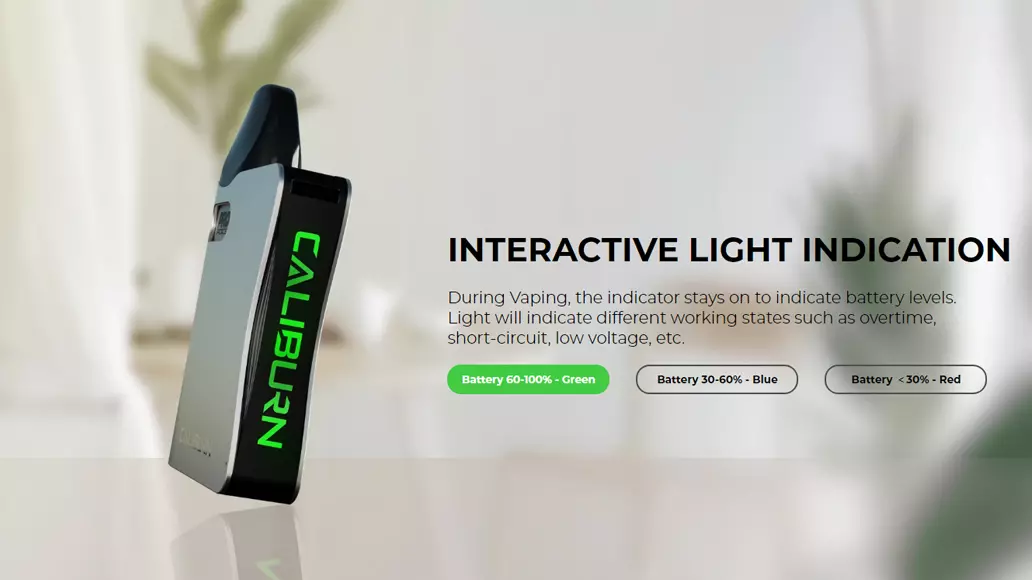 At the heart of the Caliburn AK3 is a 520mAh battery, ensuring a reliable power source for extended vaping sessions. The device operates at a wattage output of 13W and offers a resistance of 1.0ohm, ideal for those who prefer a smooth and consistent vaping experience.
Pros & Cons
Pros:
Compact and stylish design
User-friendly features
Versatile coil compatibility
Fast charging capability
Precise airflow control
Cons:
Limited e-liquid capacity (2ml)
May not be suitable for heavy vapers due to battery size
Types of Coils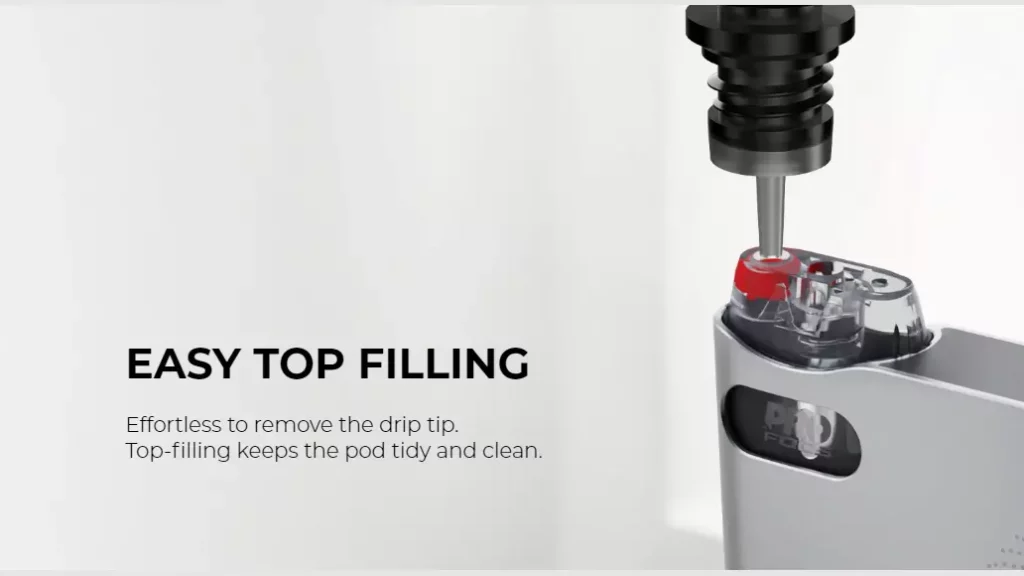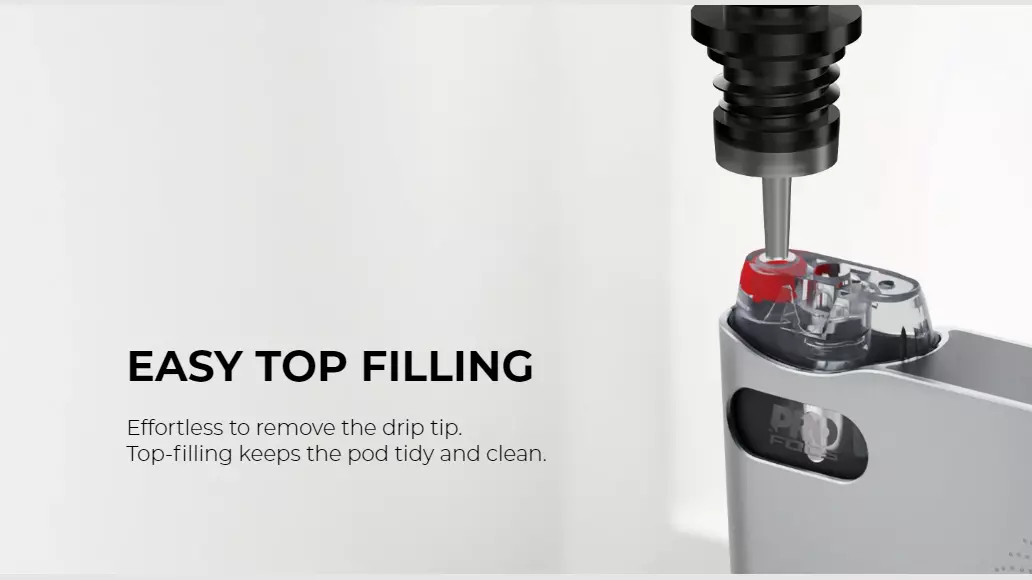 The device is compatible with the Caliburn A3 Pod Series, which includes the A3 Pods, A3S Pods, and AZ3 Grace Pods. These pods have a 2mL e-liquid capacity and are made from PCTG material, known for its durability and resistance to wear. The top-fill system, accessed via the mouthpiece cover, makes refilling a breeze. Additionally, the magnetic pod connection and press-fit coil installation further enhance the user-friendly aspect of this device.
Perfectly Paired E-Liquids
Enhance your vaping experience with Black Note Natural Tobacco Eliquids. Our e-liquids, crafted from organic tobacco leaves, are free from artificial flavors, sweeteners, and synthetic nicotine.
This juice is like the first cigarette from a fresh pack of Marlboro Lights in every puff! I started with the 6 mg and found myself still wanting cigarettes now & then, so i bought the 12 mg this time- that was kind of strong so I mixed the two and Perfection happened! I change my cartridge after every third refill for the best flavor. Thank You Black Note!
— Crystal Osteen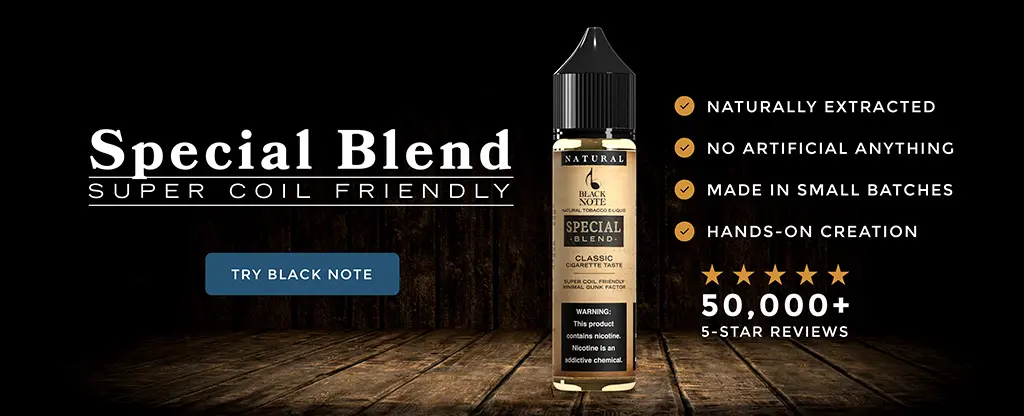 Pairing Guide for Optimal Flavor
Coils between 0.15 – 0.8Ω: Opt for Black Note's 70VG/30PG blends.
Coils above 0.8Ω: Choose Black Note's 50VG/50PG blends.
Coils above 1.0Ω: Dive into Black Note's Salt Nicotine blends.
Order the Uwell Caliburn AK3
To shop Uwell Vaping Devices, visit Blacknote.com and make sure to explore our wide range of vaping products.
Gallery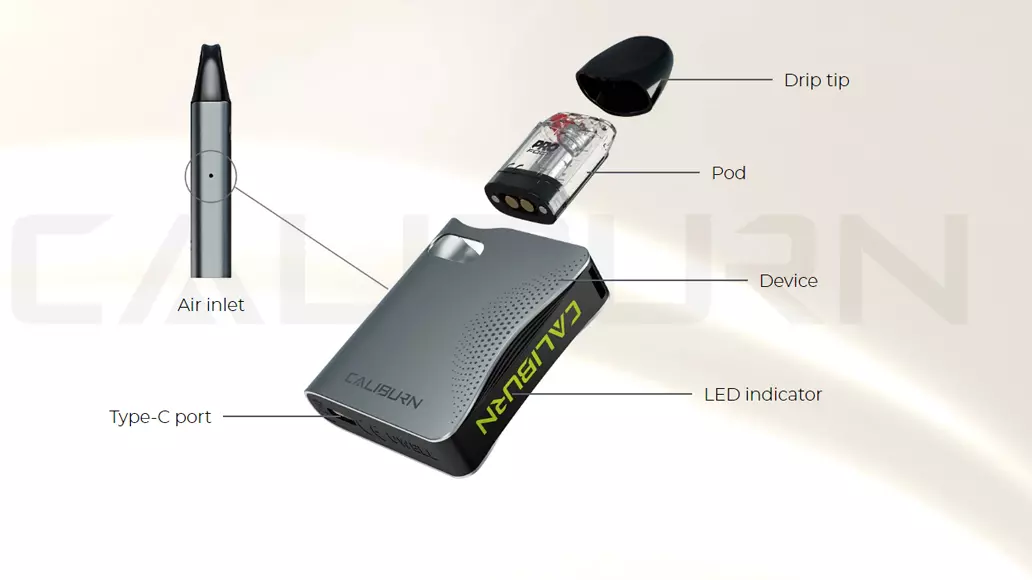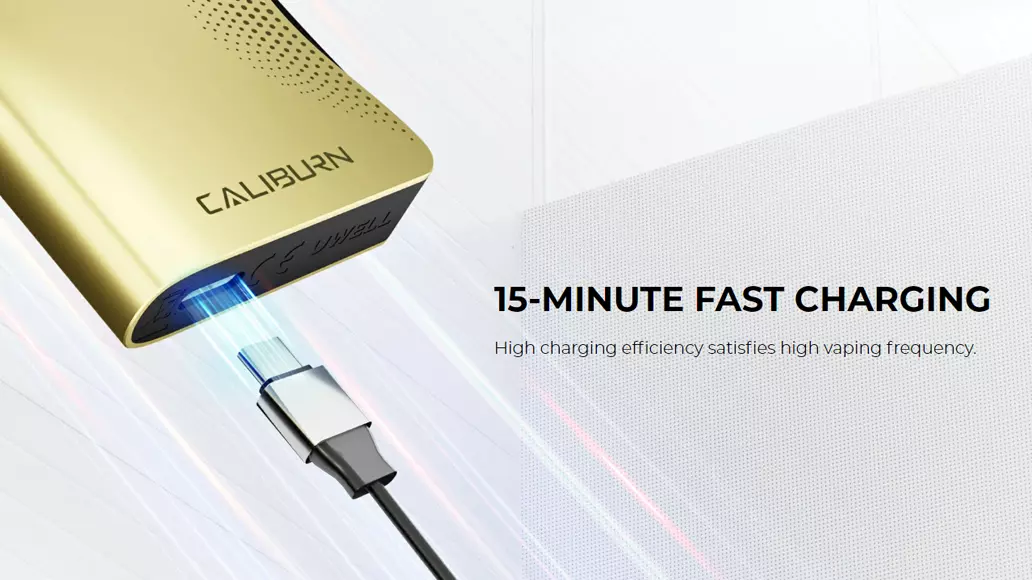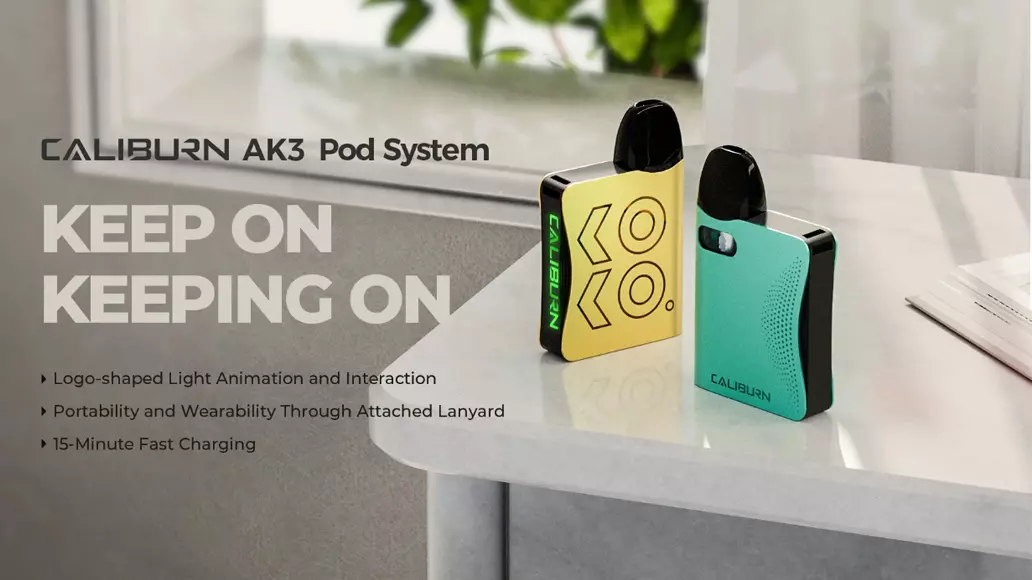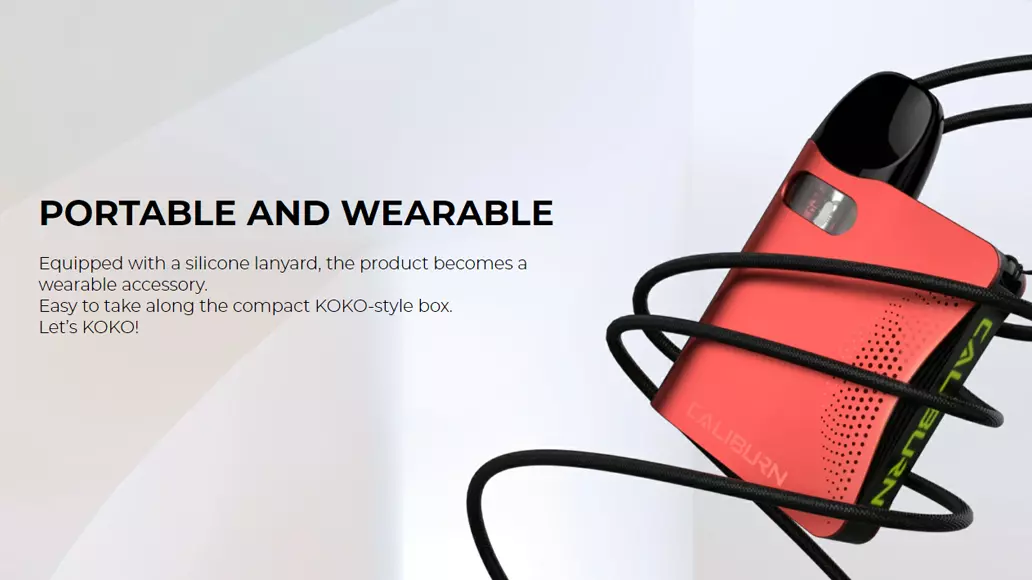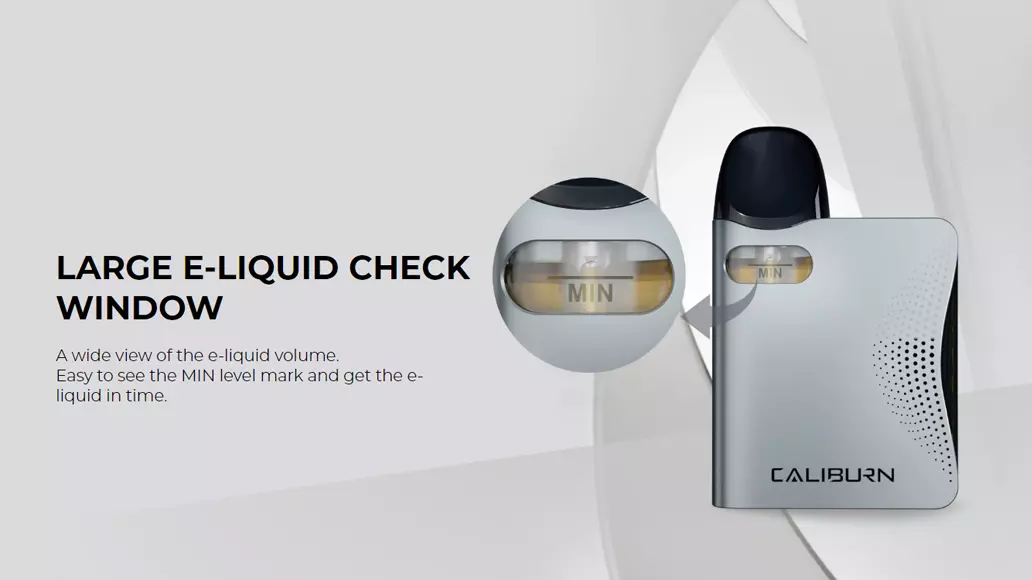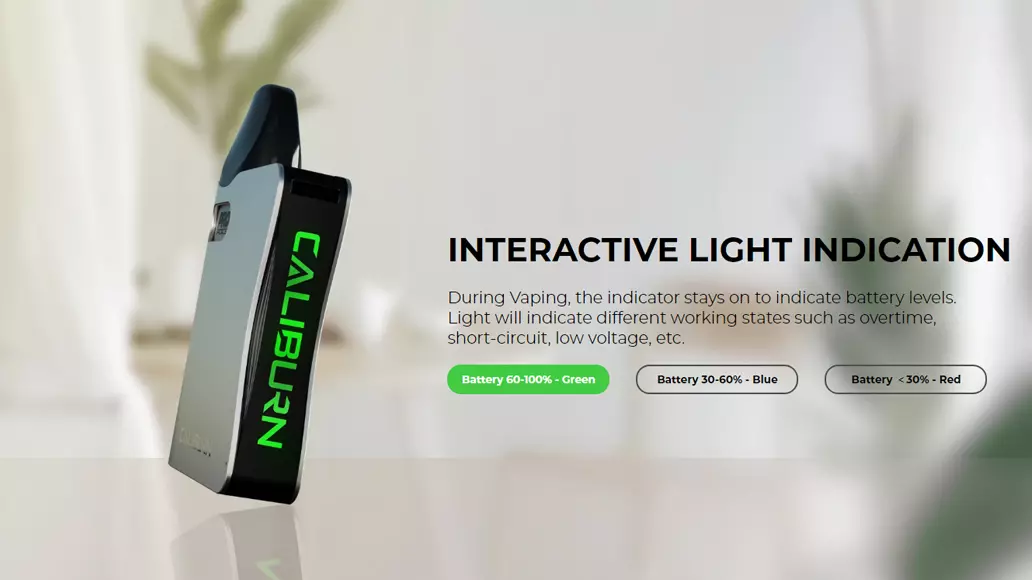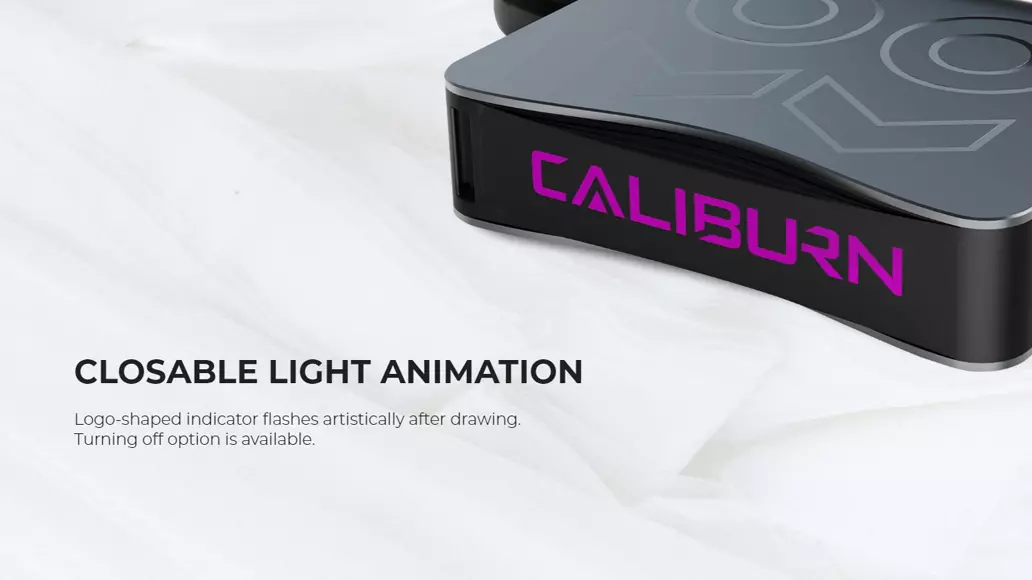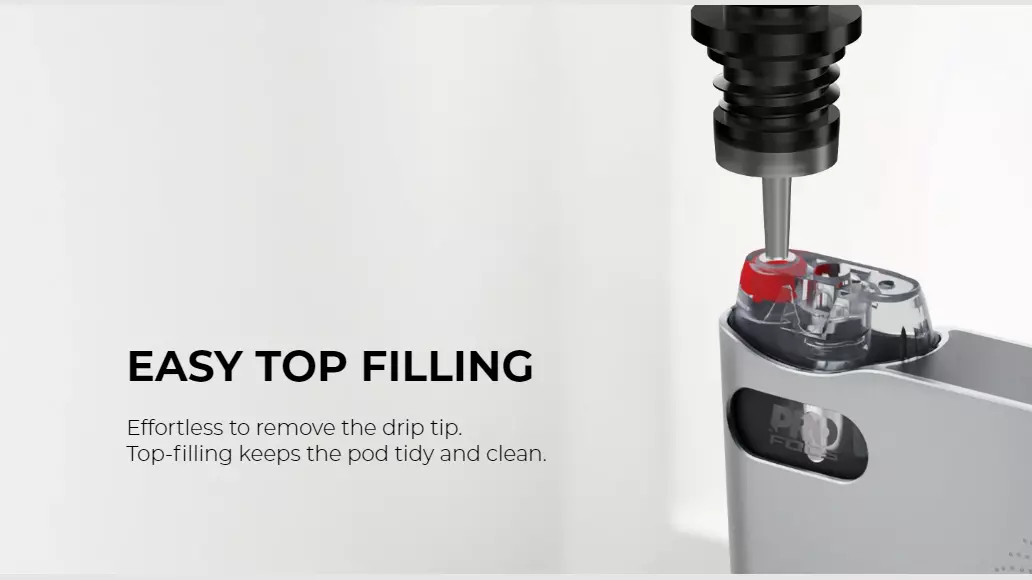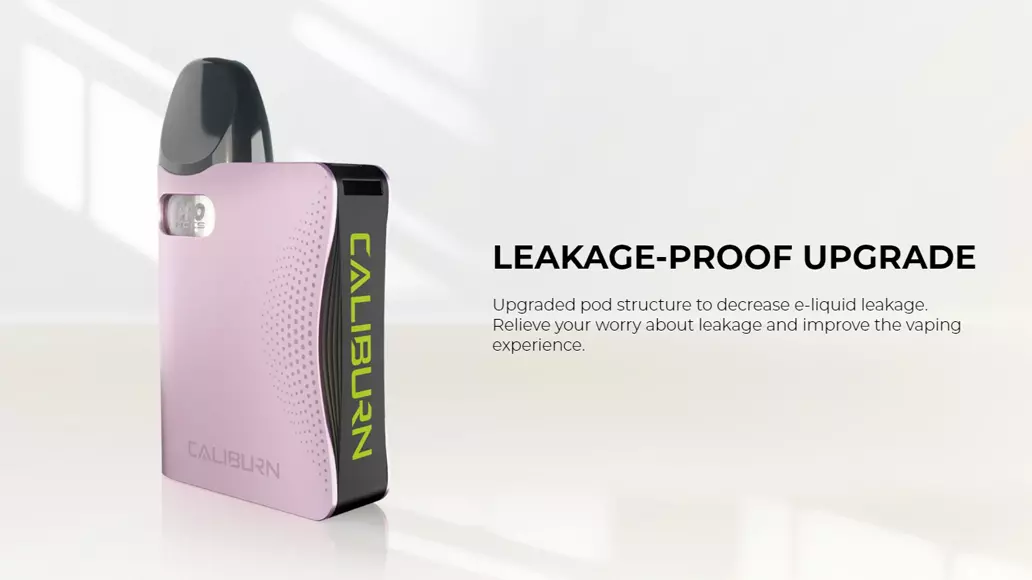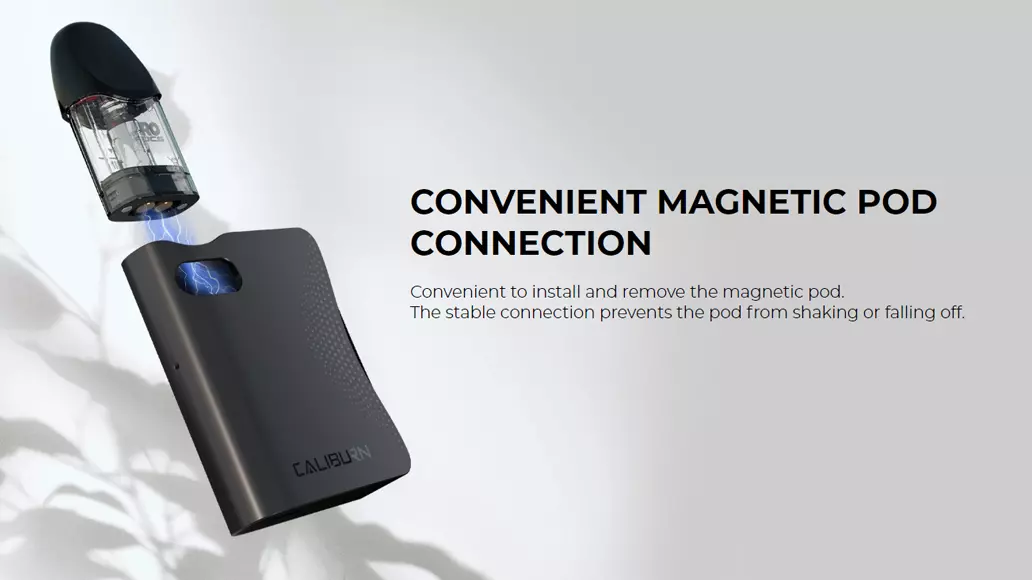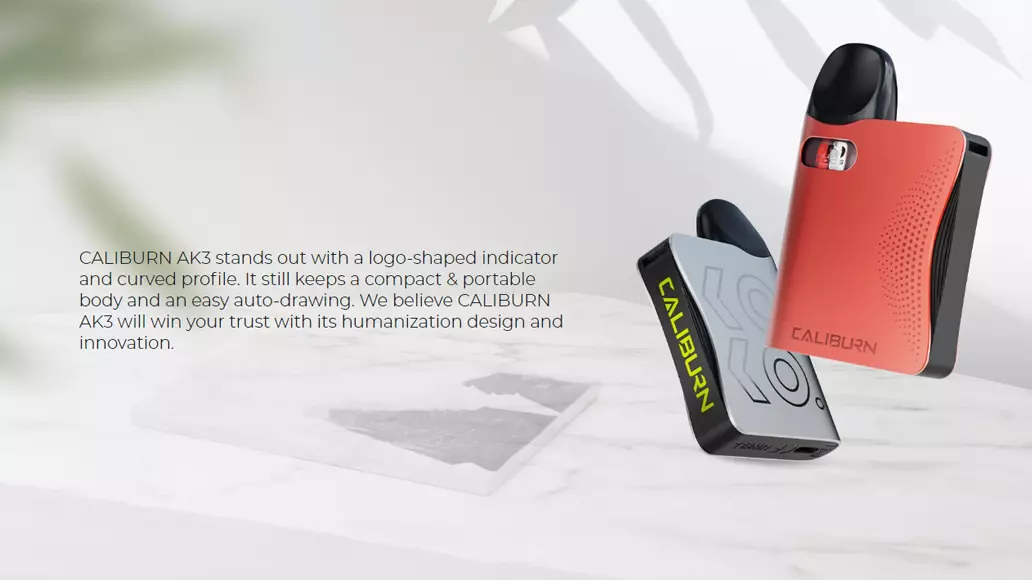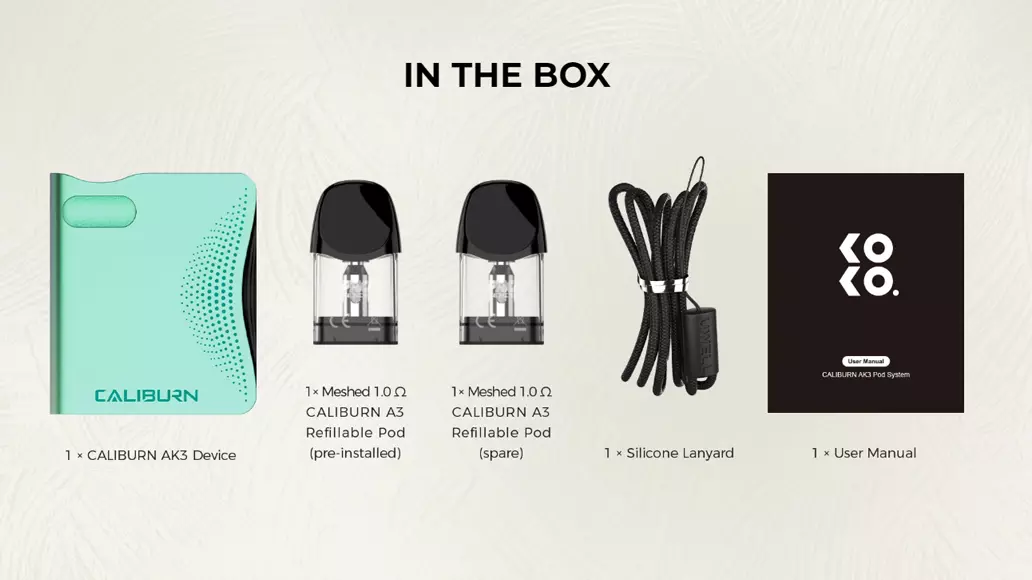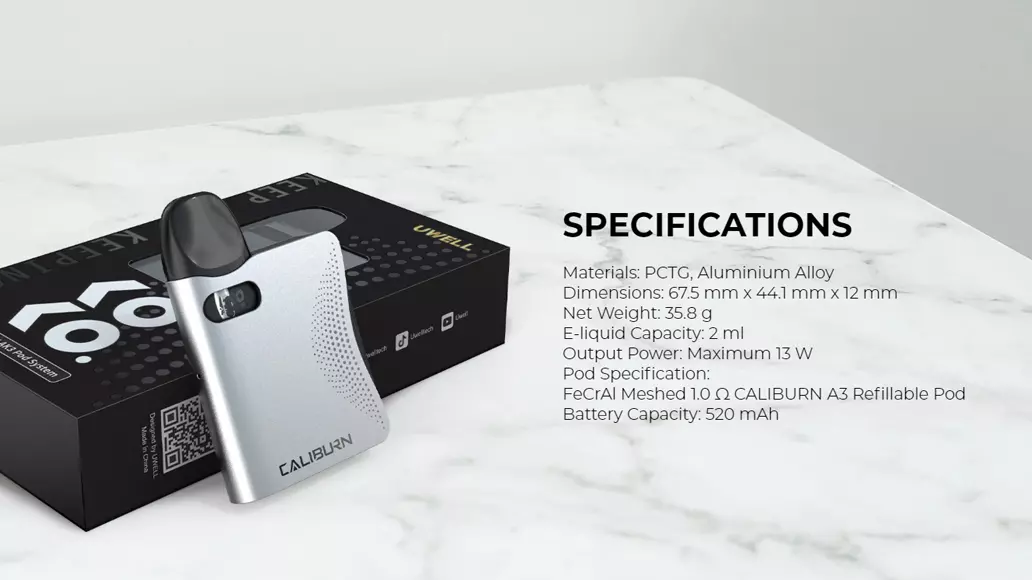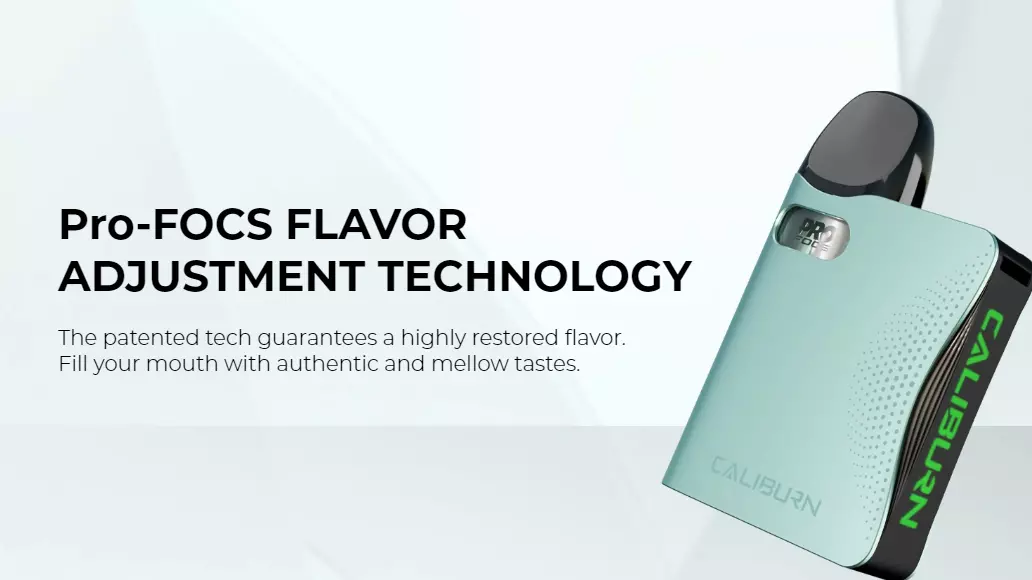 FAQ's
How do I fill the Caliburn AK3 pods?
Lift the mouthpiece cover to access the top fill system and add your e-liquid.
What is the battery life of the Caliburn AK3?
The 520mAh battery can last for several hours of vaping and can be quickly recharged via the Type-C port.
Can I use my own e-liquid with the AK3 Pod System?
Yes, the refillable 2mL pods allow you to use your choice of e-liquid.
Is the Caliburn AK3 suitable for beginners?
Absolutely, its simple operation makes it perfect for both new and experienced vapers.
What does the dual-activation feature mean?
You can either draw on the mouthpiece or press the button to activate the device, offering two ways to vape.
Key Takeways
The Uwell Caliburn AK3 13W Pod System is an excellent choice for vapers who value a balance of style, functionality, and portability. Its robust build, efficient battery life, and user-friendly features make it a worthy investment for both new and experienced vapers.
Want more articles like this one delivered straight to your inbox? Use our "Stay in Touch" form below to get up-to-date news, tips and discounts on vape devices and juices.