Why We're Different
The Biggest Problems with Tobacco Eliquids
Watch this video to uncover why other 'Tobacco Eliquids' fail to deliver and how Black Note offers a truly authentic, naturally satisfying tobacco taste.
THE BLACK NOTE DIFFERENCE
Our Distinct Advantages
Authentic Tobacco Taste
Naturally extracted from organic tobacco leaves for a nuanced, genuinely satisfying experience.
Savor Small-Batch Quality
Each batch is a product of a meticulous, hands-on 9-step natural process.
Purity in Every Puff
No artificial flavors, sweeteners, or synthetic nicotine. Just pure, clean vaping.
Just Taste, No Smell
Natural tobacco extract produces no aroma, just natural tobacco taste.
Diacetyl-Free Commitment
Our vaping liquids are free from diacetyl, a chemical linked to respiratory problems.
Designed for Adults
Tailored tobacco and menthol e-liquids without characterizing flavors, specifically for adult smokers and vapers.
OUR INGREDIENTS
Quality Ingredients, Unrivaled Experience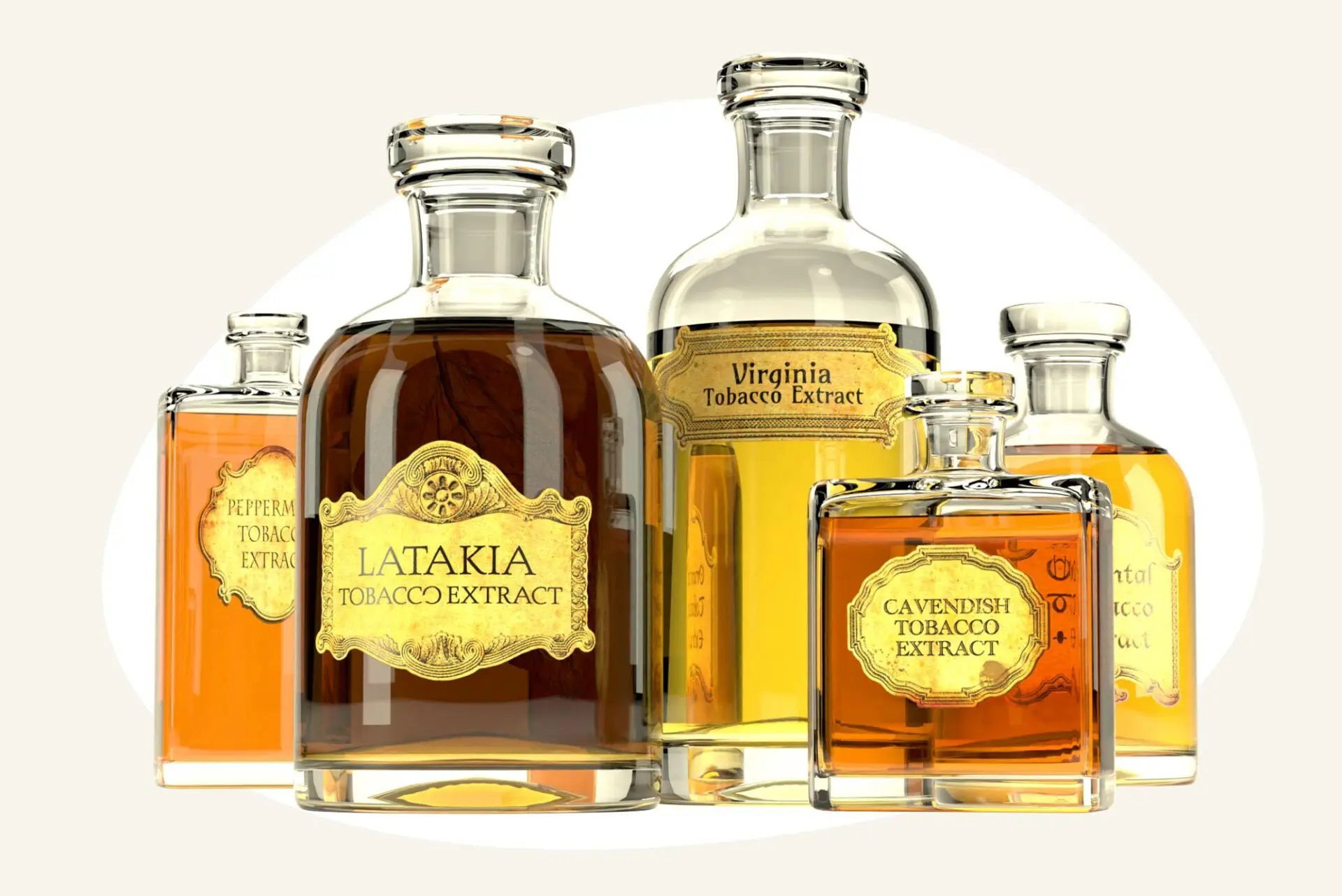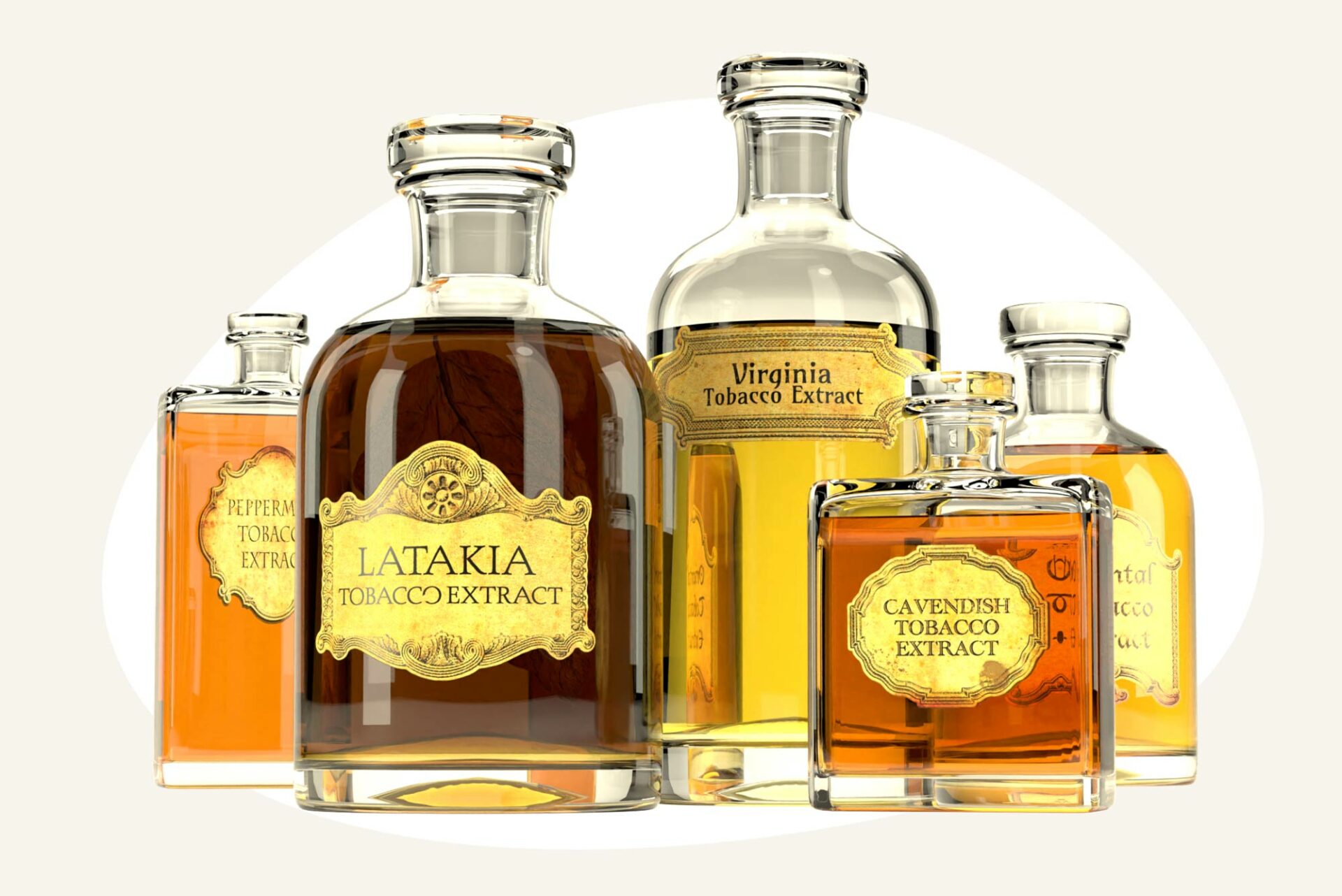 We naturally extract the flavors from organic tobacco leaves for a complex, nuanced, and satisfying taste experience.
100% Naturally derived from tobacco leaves, our nicotine is near-pure, exceeding EP/USP standards. It's sourced from Alchem International in Switzerland, guaranteeing supreme purity.
Our VG is USP Kosher Certified and FU (Farmacopea Ufficiale) certified, ensuring the highest level of purity.
We use only the highest grade USP Kosher Certified PG, with a minimum purity level of 99.7%.
We use the purest form of water in our e-liquids to ensure a clean vaping experience.
Additional Ingredient in our Menthol Blend
Our menthol tobacco e-liquids contain an additional ingredient, Menthol from Mint Extract, which is derived from the Menthe Arvensis plant that does not contain pulegone, a potential carcinogen found in some mint plants. This addition ensures you get the authentic menthol experience without compromising safety.
EXPLORE OUR COLLECTION
Nine Exquisite Tobacco Blends
Dive into our nine meticulously crafted tobacco blends. Each is available in 50VG/50PG, 70VG/30PG, and Nicotine Salt formulations for a personalized vaping experience.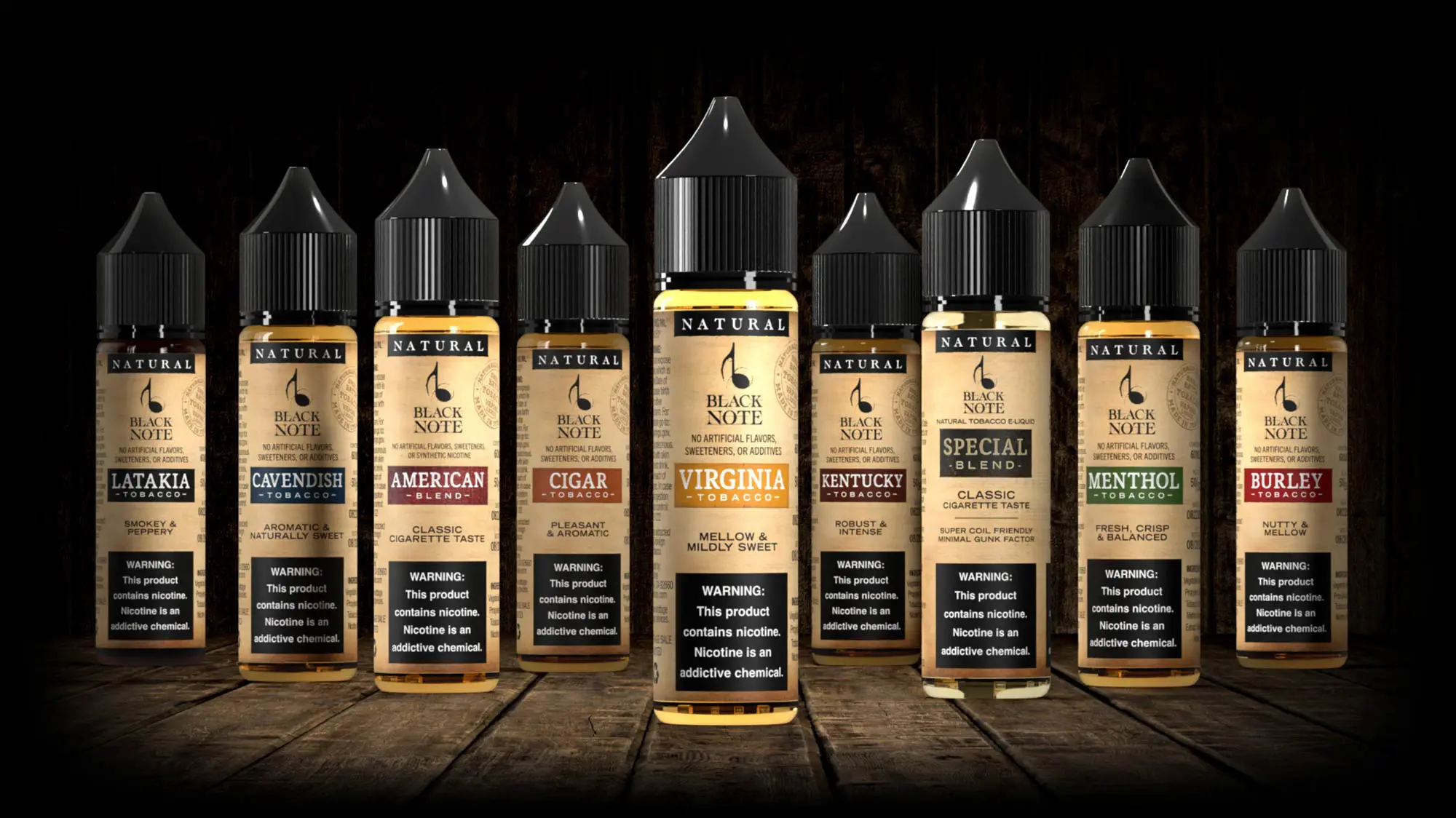 SMOKER'S JOURNEY
We Understand
We know you are tired of sacrificing flavor for well-being. We know you need a feasible alternative to successfully make the switch. There's nothing feasible about a synthetic tobacco e-liquid concocted in a lab using artificial flavors, sweeteners, or synthetic nicotine. It doesn't satisfy your cravings. It doesn't even taste like real tobacco.
OUR ROOTS
The Story of Black Note
Our family's legacy of expertise in tobacco farming and processing spans generations, inspiring our commitment to crafting the most authentic-tasting tobacco e-liquid on earth.
NATURAL JOURNEY
From Seed to Vaping Liquid
Contrary to most e-liquids that are concocted in a lab by mixing artificial ingredients, at Black Note, we take a slow and natural approach to crafting our e-liquids through a meticulous 9-step process. We embrace the Italian Slow Food Movement's philosophy of creating something truly exceptional with patience and respect for natural ingredients.
ACCLAIMED QUALITY
Unrivaled Reputation
We get it. Searching for an e-liquid that doesn't taste artificial or overwhelming can be a frustrating experience. We know because we've been there. As former smokers, we understand the struggle of finding a truly satisfying alternative. That's why we created Black Note.

Rave reviews from
satisfied customers.
Praised as the World's Most Trusted
Recognized for our
exceptional quality.
Acclaimed by Vaping
360 and many others.
Ready to taste the difference?
CUSTOM VAPING ADVICE
New to Vaping?
Take our quick 15-second survey. We'll provide a tailored recommendation to help kickstart your transition to vaping with ease!
BLACK NOTE BLOG
Latest Articles
Vape Devices
Vape Devices
Vape Devices
QUALITY REDEFINED
No More Compromises
Experience a cleaner, authentic tobacco vape that truly satisfies.
Your senses will thank you.