Overview
The Yocan Kodo Pro Vaporizer, a cutting-edge device from Yocan, revolutionizes oil vaping. Designed for oil enthusiasts, it offers a portable solution for on-the-go usage, building on the success of the original Yocan Kodo. The Yocan Kodo Pro Vaporizer stands out as a top choice for oil vaping enthusiasts. Its combination of portability, power, and next-gen features makes it a must-have for those seeking a high-quality, convenient oil vaporizer.
Experience the epitome of vaping convenience with the Yocan Kodo Pro – where size meets power and style.
— Black Note
Yocan's dedication to pushing the boundaries of vaping technology shines through with the Kodo Pro. This device is not just a battery; it's a versatile mod compatible with all 510 threading oil atomizers. Its innovative preheat function and adjustable voltage options ensure a smooth, flavorful vapor, tailored to your preferences.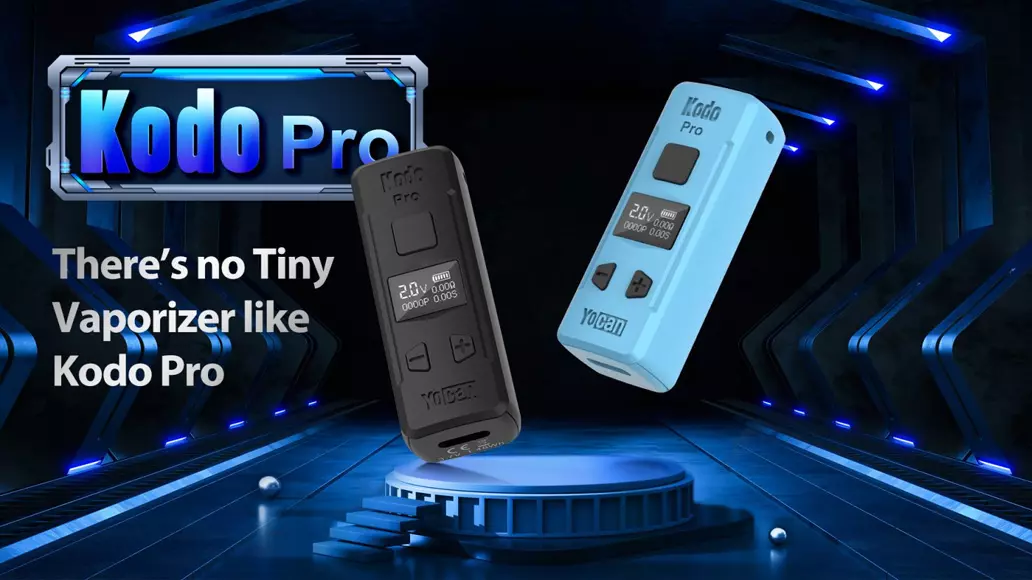 Features and Specs
Specifications
Battery Capacity: 400mAh for extended use
Voltage Options: Adjustable between 1.8-4.2v
Charging: Built-in USB charging, approximately 30 minutes for a full charge
Design: Palm-sized, available in multiple colors
Display: OLED for clear readoutsPreheat Function: 10-second preheat for optimal vaping
What's in the Box?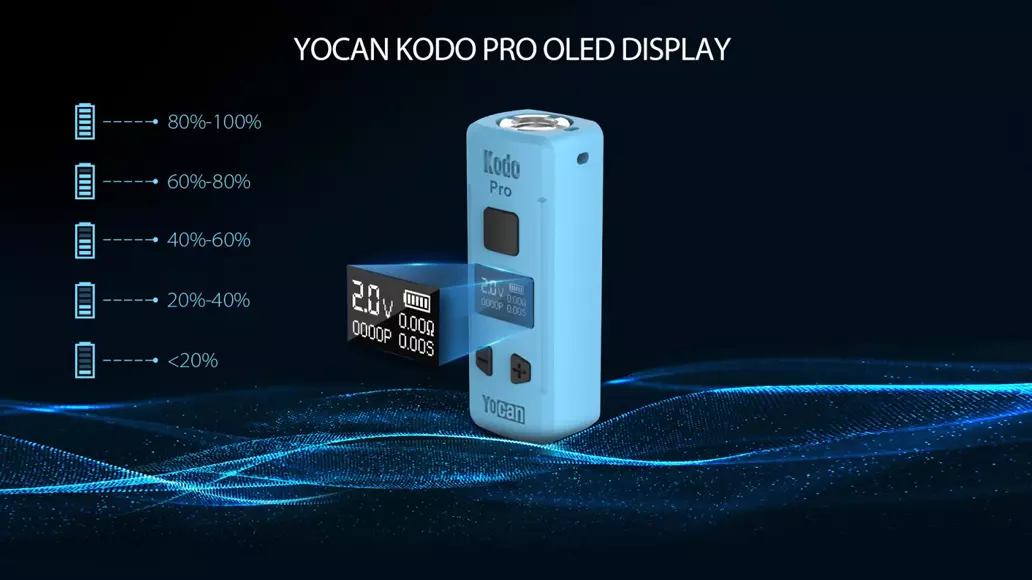 Each Yocan Kodo Pro includes:
Yocan Kodo Pro Box Mod
USB Charging Cable
Design and Appearance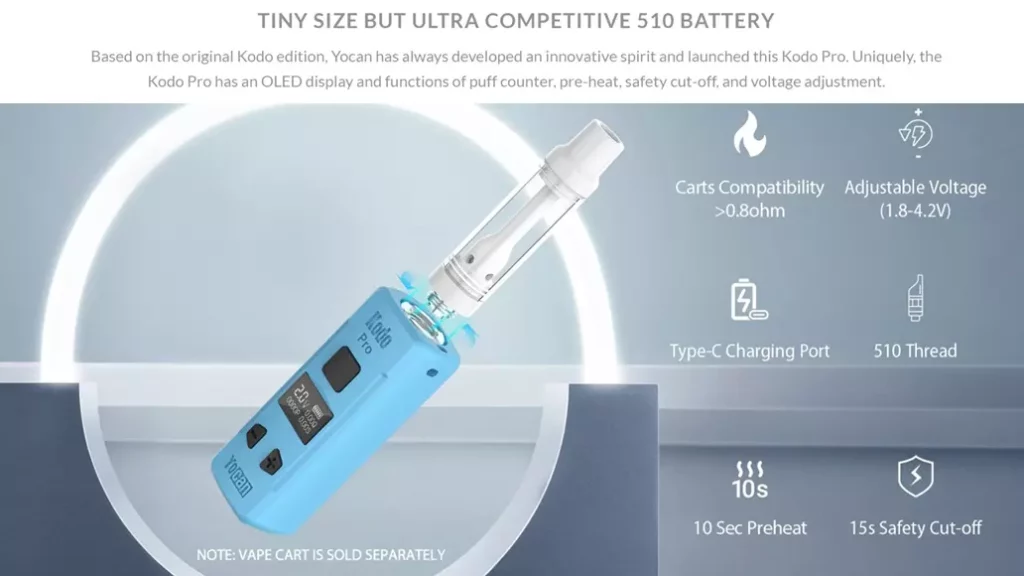 The Yocan Kodo Pro boasts a modern and minimalist design, available in a spectrum of colors to suit any style. Its palm-sized profile is perfect for discreet use, while the OLED display and hanging hole add to its functionality and aesthetic appeal. The device's sturdy construction promises durability, ensuring it can handle the rigors of daily use.
Available Colors:
The Yocan Kodo Pro is available in the aforementioned colors.
Yocan Kodo Pro Functionality
Ease of use is at the heart of the Kodo Pro's design. The single-button interface simplifies operation, cycling through temperature settings and activating the preheat mode with ease. The preheat function is particularly useful, preparing your material for an optimal vaping session with a 10-second heat-up time.
Yocan Kodo Pro Performance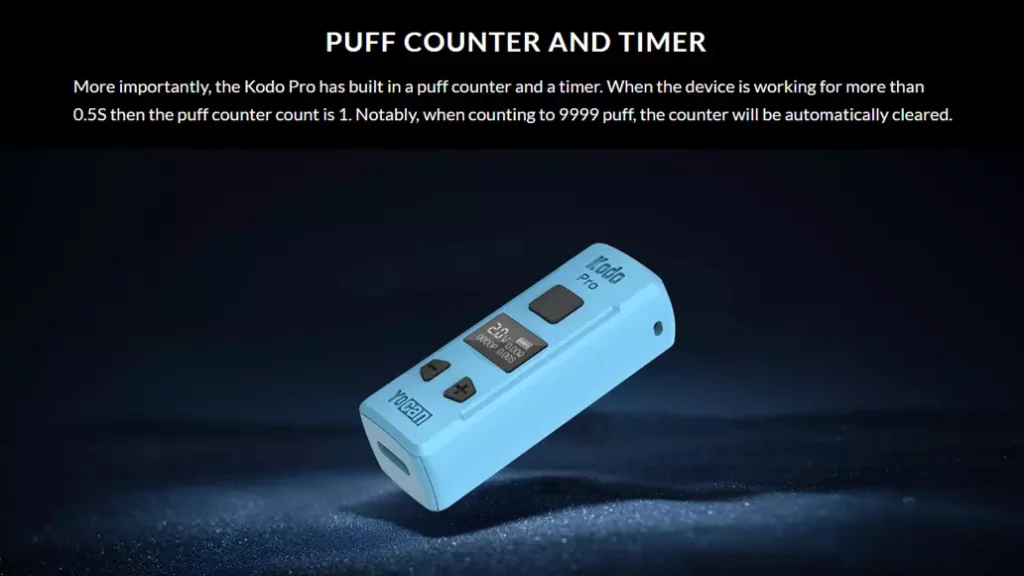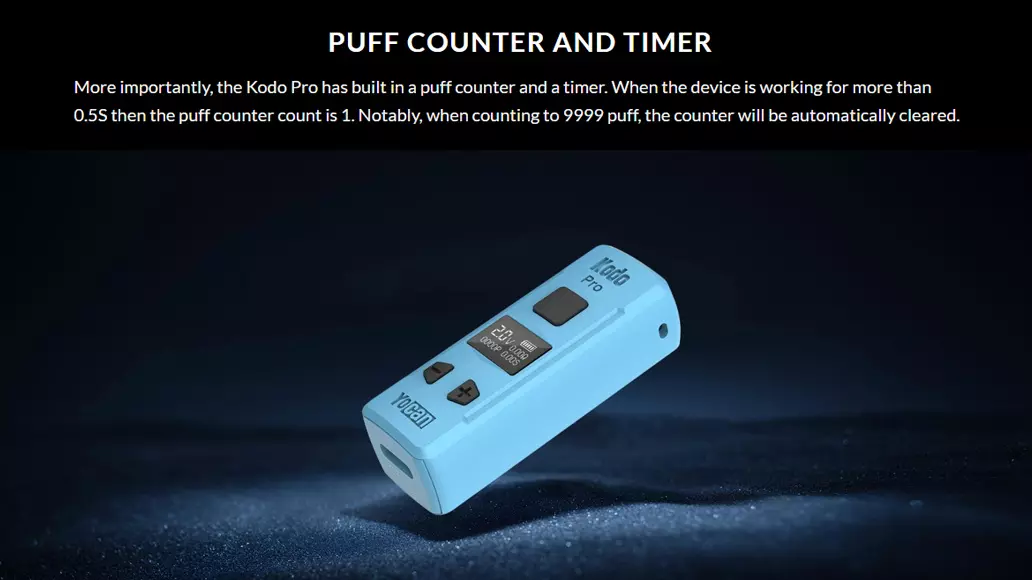 Size does not compromise the Kodo Pro's performance. It heats up swiftly and maintains consistent power, delivering rich and satisfying vapor. The variable voltage setting allows for precise control over your vaping experience, ensuring each session is just as enjoyable as the last.
Yocan Kodo Pro Battery Performance
The 400mAh battery of the Kodo Pro is a testament to its efficiency. It promises hours of uninterrupted use on a single charge, and with the convenience of USB charging, you can easily power up the device in about 30 minutes, ensuring you're always ready for your next session.
Types of Coils
The Kodo Pro is engineered to be compatible with all 510 threading oil atomizers, offering a broad range of coil options. This compatibility ensures that you can enjoy a variety of vaping experiences, from thick, rich clouds to subtle, flavorful draws.
Pros and Cons
Pros:
Ultra-portable design
Fast charging capability
User-friendly interface
Cons:
Limited battery capacity compared to larger mods
May require frequent charging with heavy use
Order the Yocan Kodo Pro
To shop Yocan Vaping Devices, visit Blacknote.com and make sure to explore our wide range of vaping products.
Gallery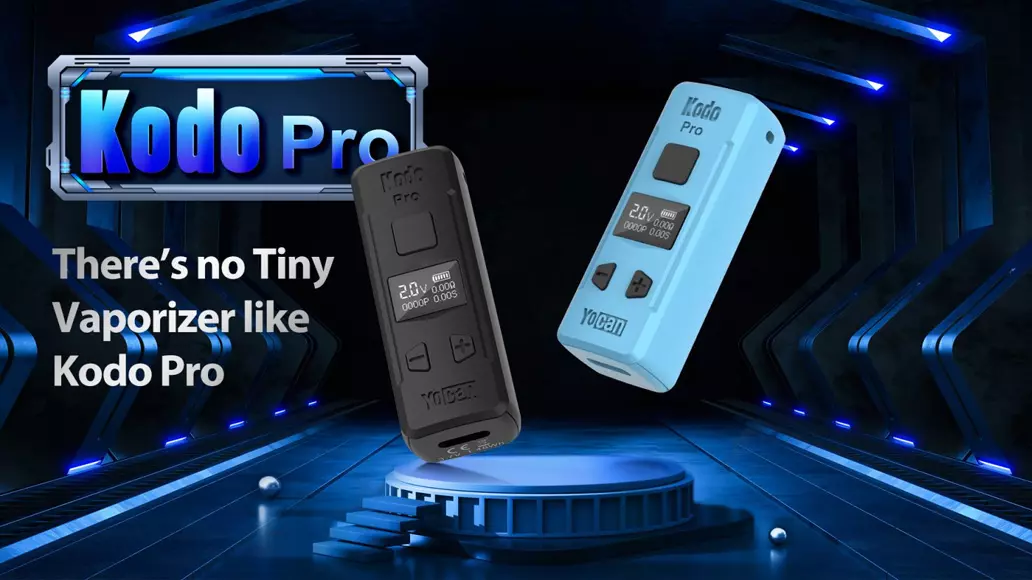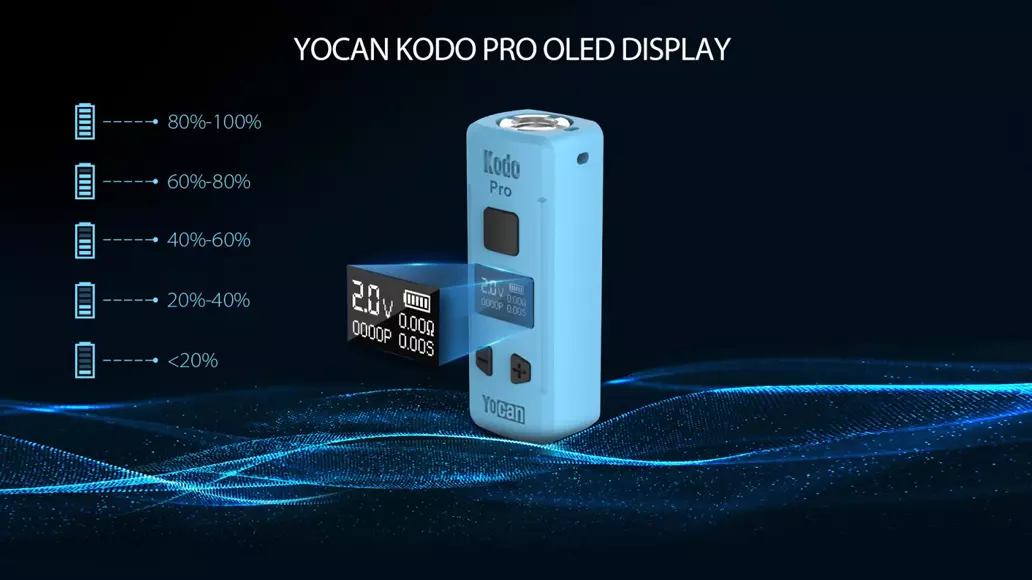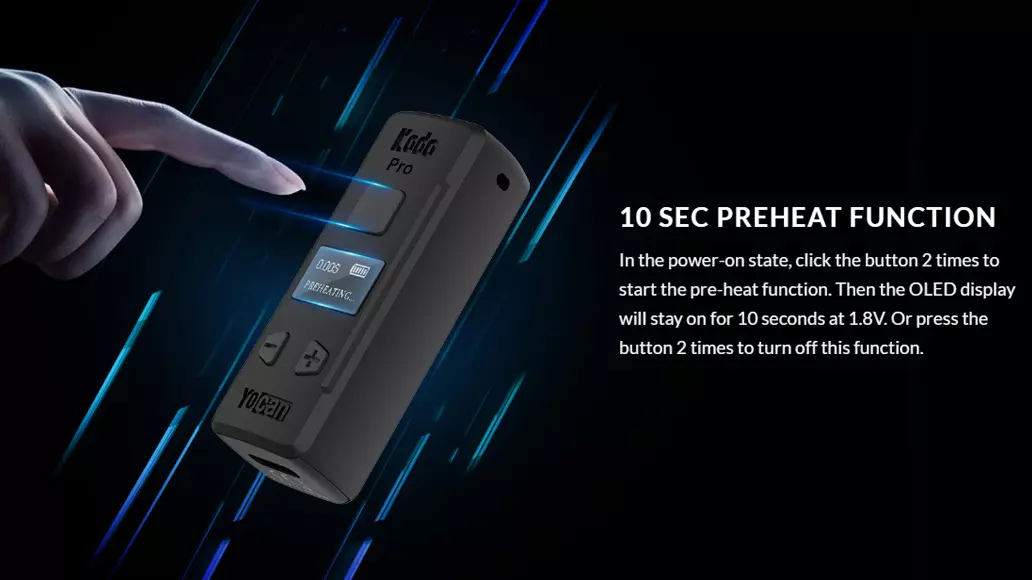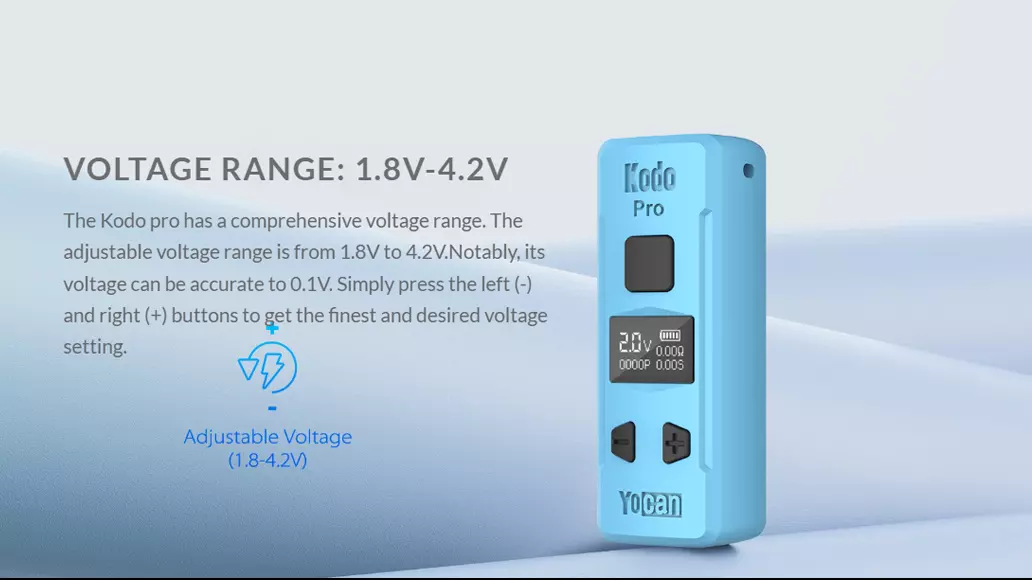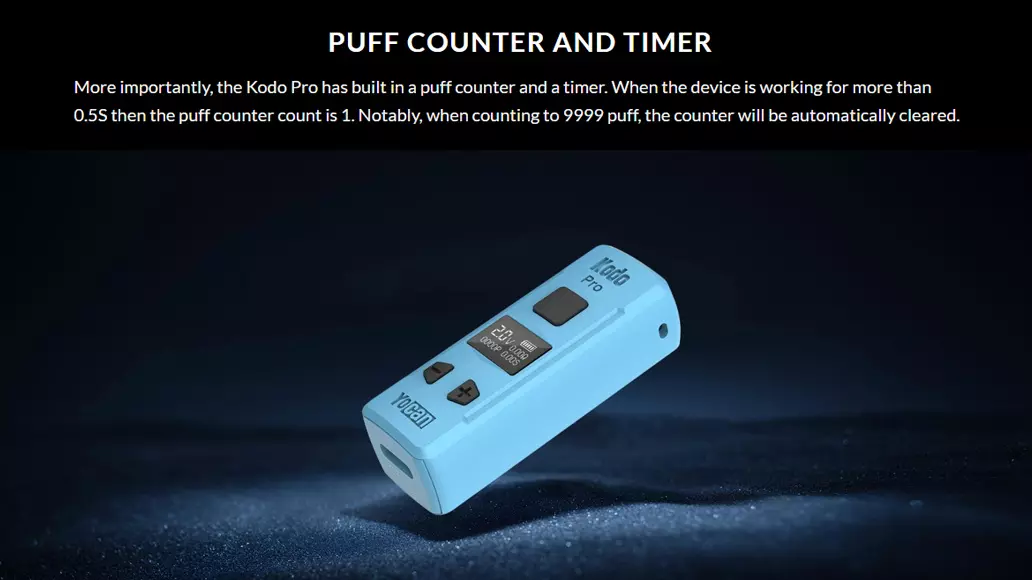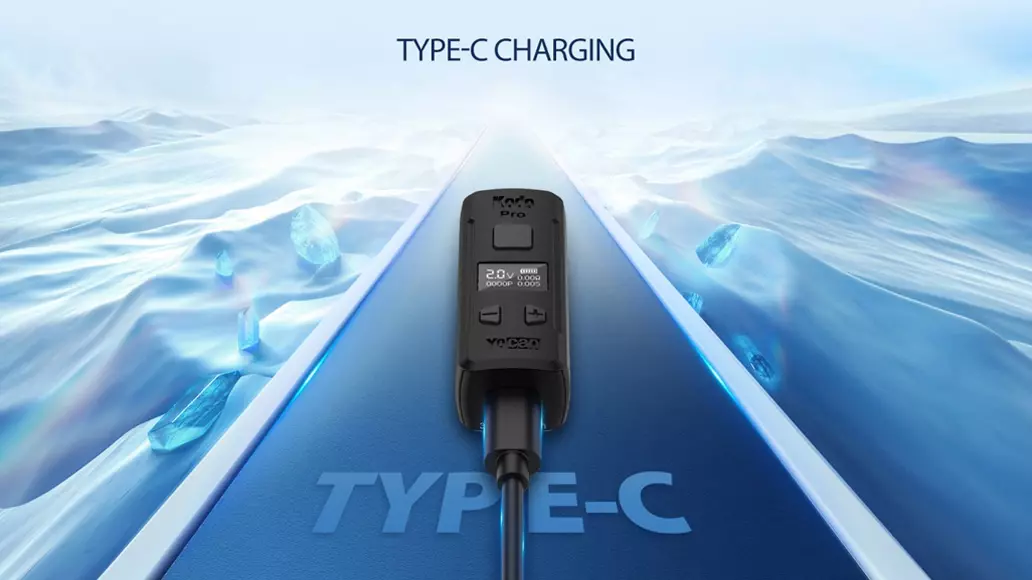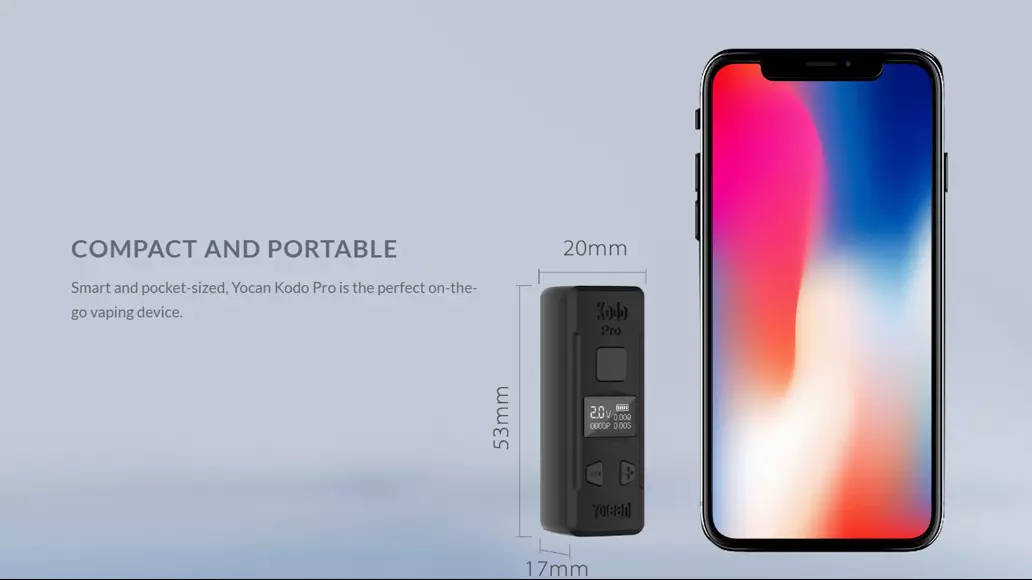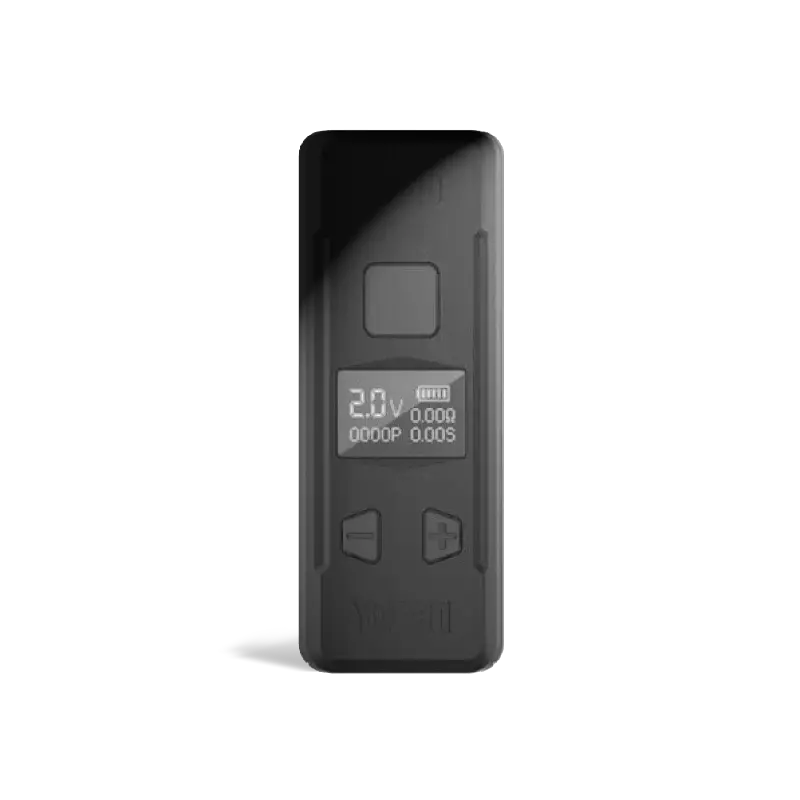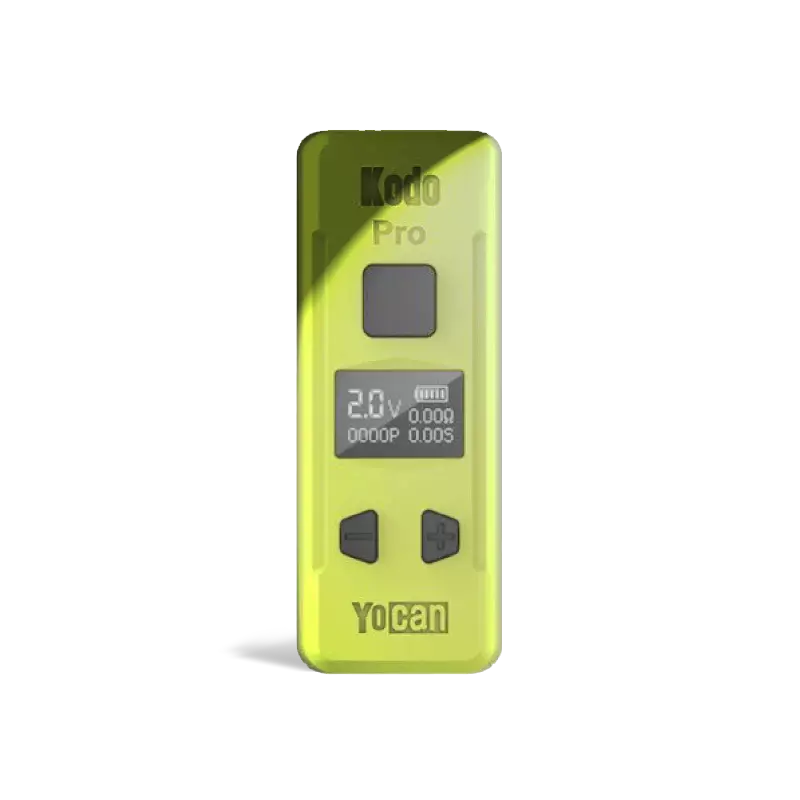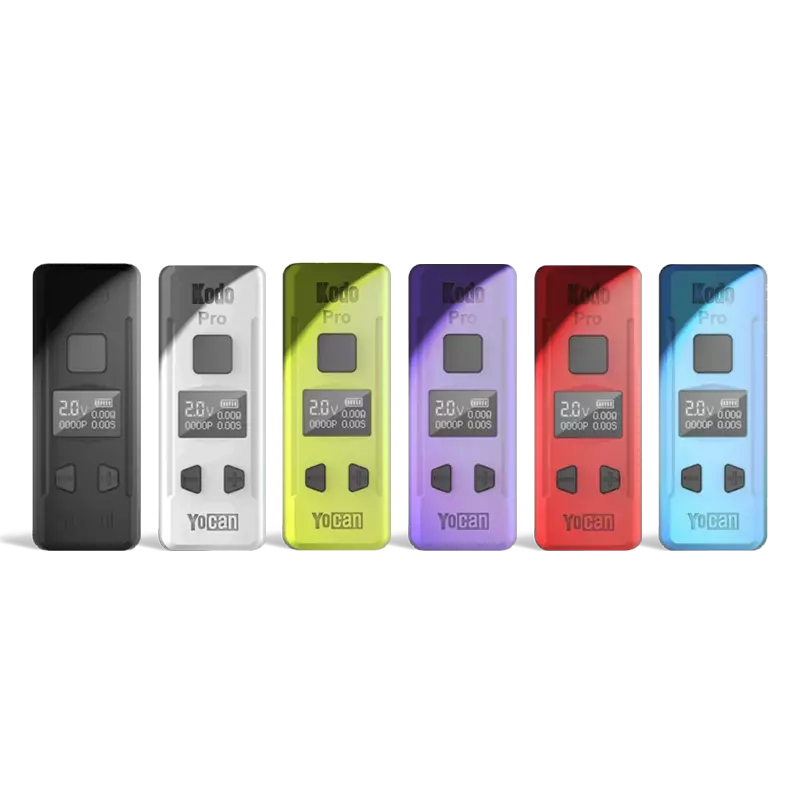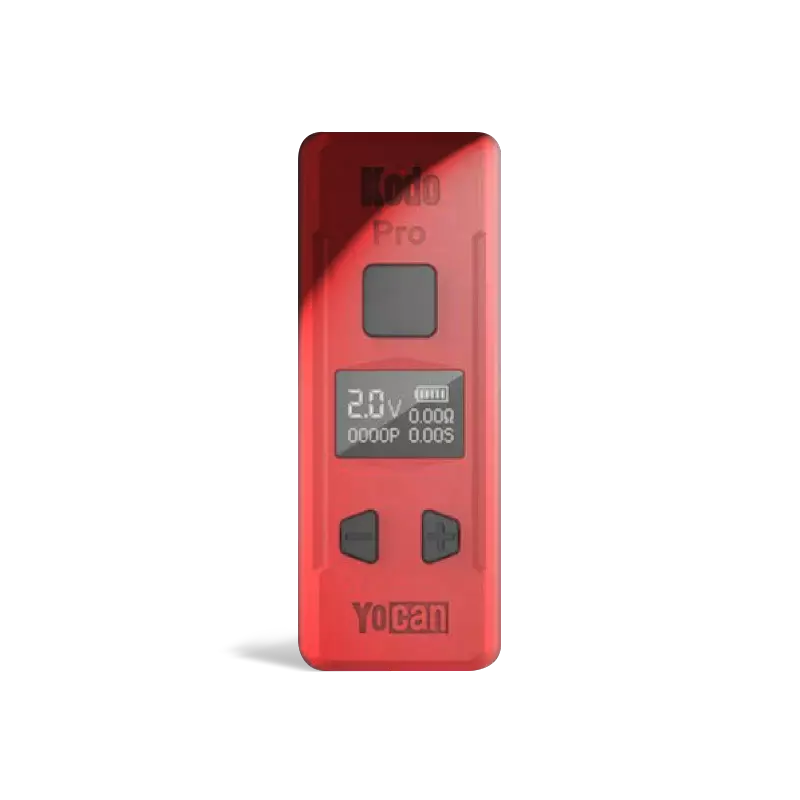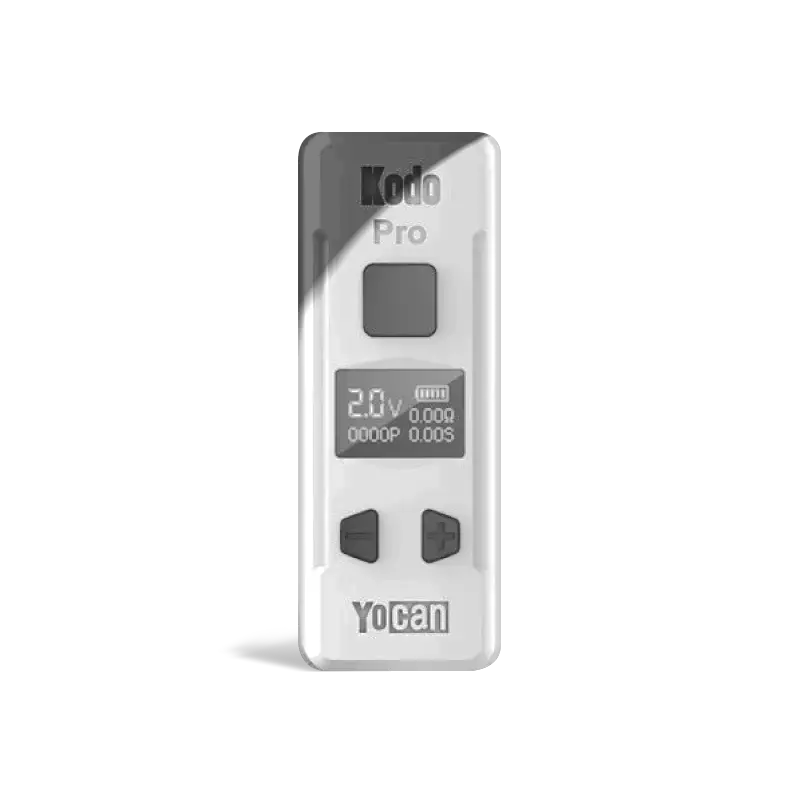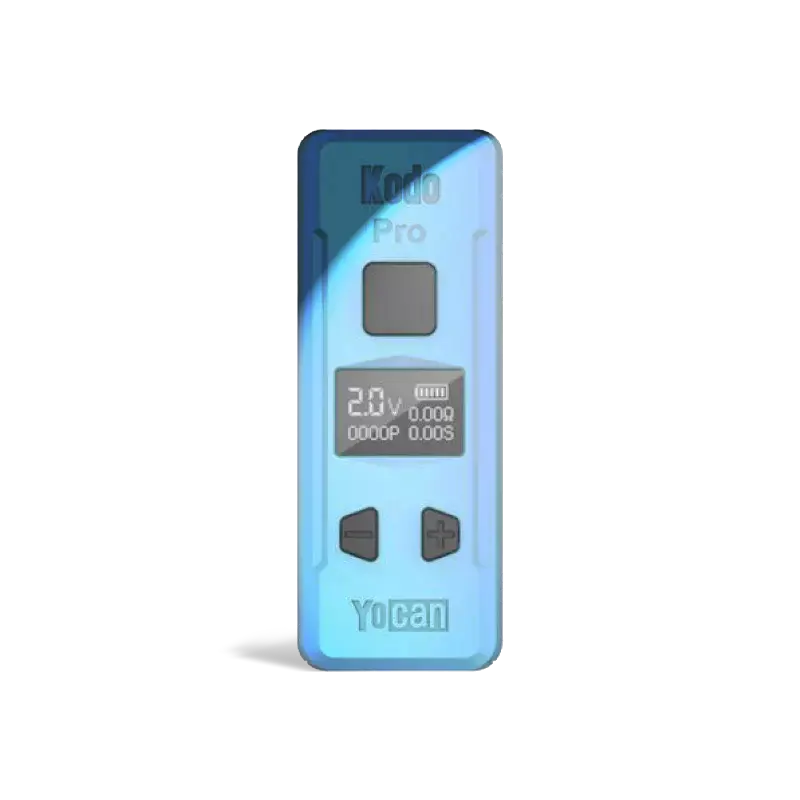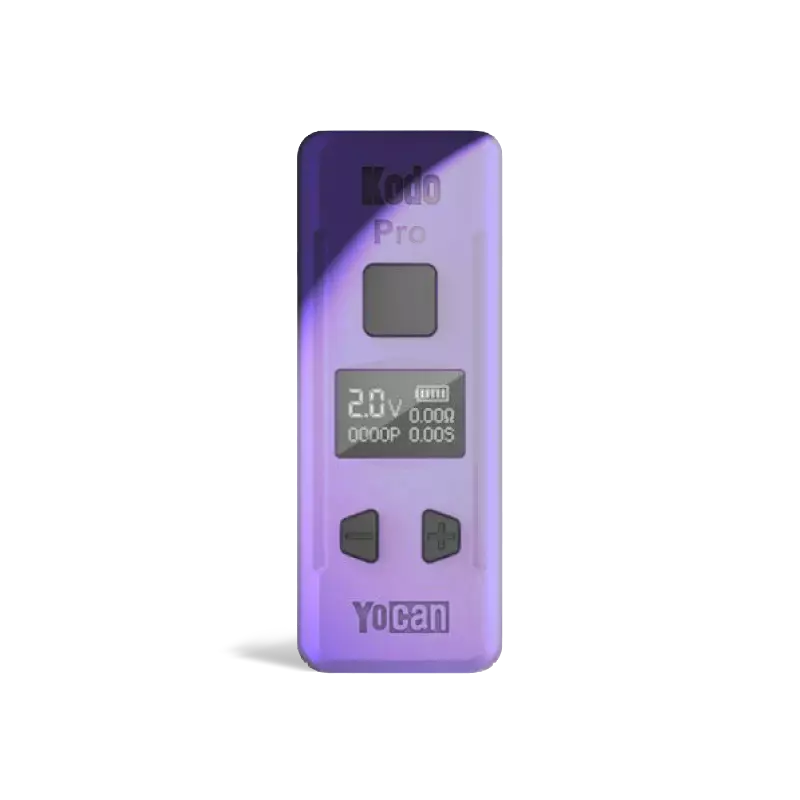 FAQ's
How do I use the preheat function on the Yocan Kodo Pro?
Activate the preheat function by quickly clicking the power button twice. The device will heat your material for 10 seconds, after which it will automatically shut off. You can deactivate the heating by pressing the power button twice again.
Can I adjust the voltage on my Kodo Pro?
Yes, the Kodo Pro features an adjustable voltage option ranging from 1.8V to 4.2V, allowing you to customize the intensity of your vapor.
What is the battery life like on the Kodo Pro?
The 400mAh battery provides hours of vaping pleasure on a single charge, depending on your usage patterns and voltage settings.
Is the Kodo Pro user-friendly for beginners?
Absolutely, the Kodo Pro's one-button interface and clear OLED display make it straightforward for newcomers while still offering the customization experienced vapers appreciate.
How do I maintain my Yocan Kodo Pro?

Regular cleaning with a cotton swab or brush will keep your Kodo Pro in excellent condition. Ensure the chamber and mouthpiece are residue-free and store the device in a cool, dry place.
Key Takeways
The Yocan Kodo Pro Box Mod is a triumph of form and function, packing immense power into a compact frame. Its user-friendly design, coupled with advanced features like variable voltage and a preheat function, make it a top choice for vapers of all levels. Whether you're at home or on the move, the Kodo Pro is ready to deliver a superior vaping experience.