Overview
The Uwell Caliburn A3 Pod System is a remarkable addition to the renowned Caliburn series, known for its exceptional quality and performance in the vaping community. This latest iteration continues the tradition of excellence with a sleek, portable design that appeals to both novice and seasoned vapers. The Caliburn A3 stands out for its perfect blend of functionality and style, making it a testament to Uwell's ongoing commitment to enhancing the vaping experience.
The Uwell Caliburn A3 stands out in the vaping world, offering an unmatched combination of robust flavor, efficient design, and user-friendly functionality.
— Black Note
At the heart of the Caliburn A3 is Uwell's upgraded Pro-FOCS flavor technology, ensuring that each puff is rich in flavor, fully restoring the essence of the e-liquid. The device features a 520mAh rechargeable battery, offering a robust and reliable performance throughout the day. The increased battery capacity, up from the previous models, ensures that vapers can enjoy a consistent experience without frequent recharging.
The Caliburn A3 is designed with a new OLED display, a significant upgrade that provides essential information and allows for precise power adjustments. This feature enables users to customize their vaping sessions to their exact preferences. The device's 2ml e-liquid capacity and dual airflow system are engineered to deliver a satisfying and customizable vaping experience.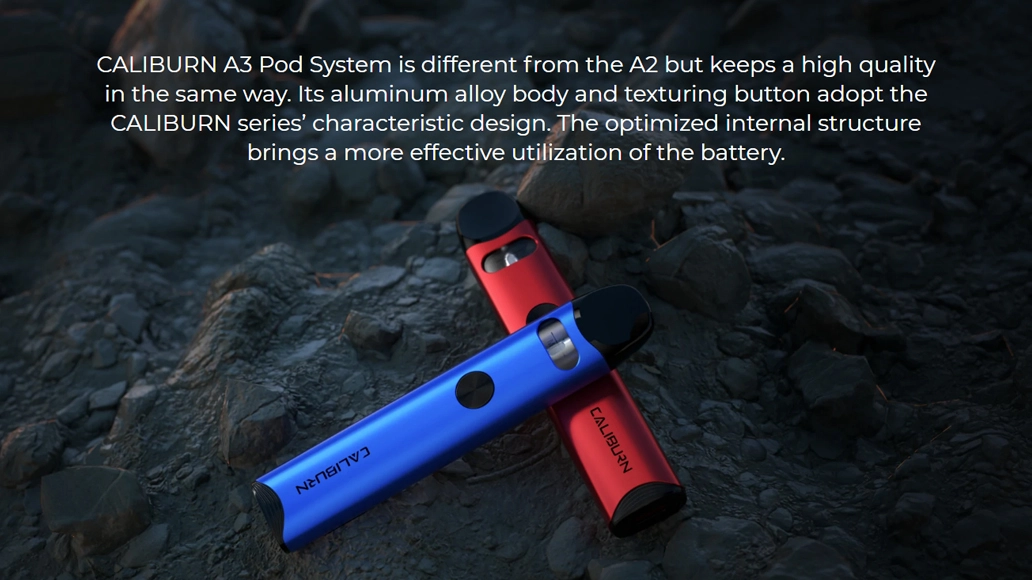 Constructed from durable aluminum alloy, the Caliburn A3 is both lightweight and resilient, capable of withstanding the wear and tear of daily use. The pod system operates with a single intuitive firing button, offering the flexibility to adjust wattage and change the firing mode to either breath or button activation, catering to the user's preferences.
Features and Specs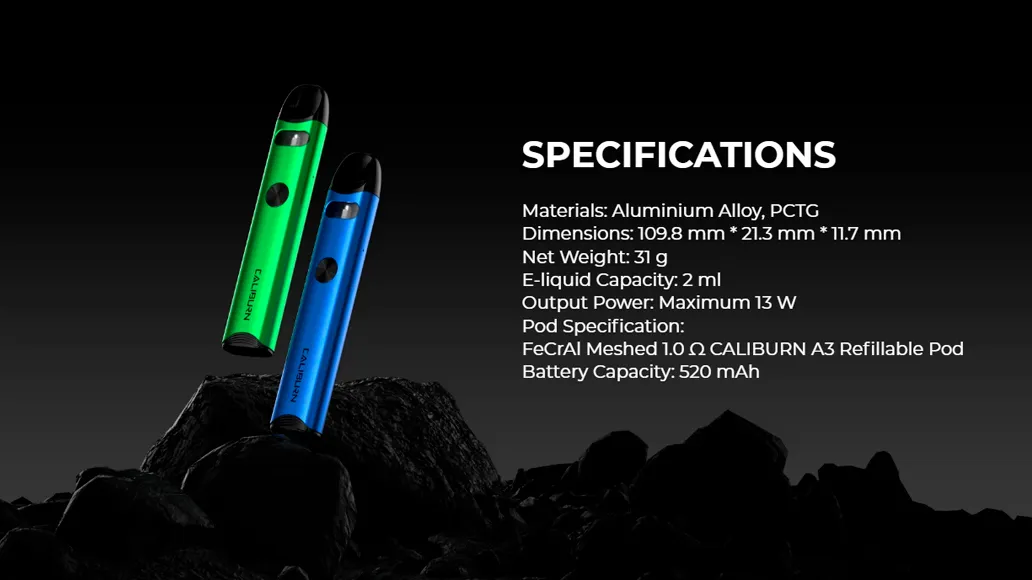 Specifications
Materials: Aluminium Alloy, PCTG
Dimensions: 109.8 mm x 21.3 mm x 11.7 mm
Net Weight: 31 g
E-liquid Capacity: 2 ml
Output Power: Maximum 13 W
Pod Specification: FeCrAl Meshed 1.0 Ω CALIBURN A3 Refillable Pod
Battery Capacity: 520 mAh
Charging: Type-C, 15-minute fast charging
Ignition Methods: Dual-method activation (air activation and button firing)
Safety Features: Ignition-lock function, short-circuit protection, low-voltage protection, overtime protection, open-circuit protection
What's in the Box?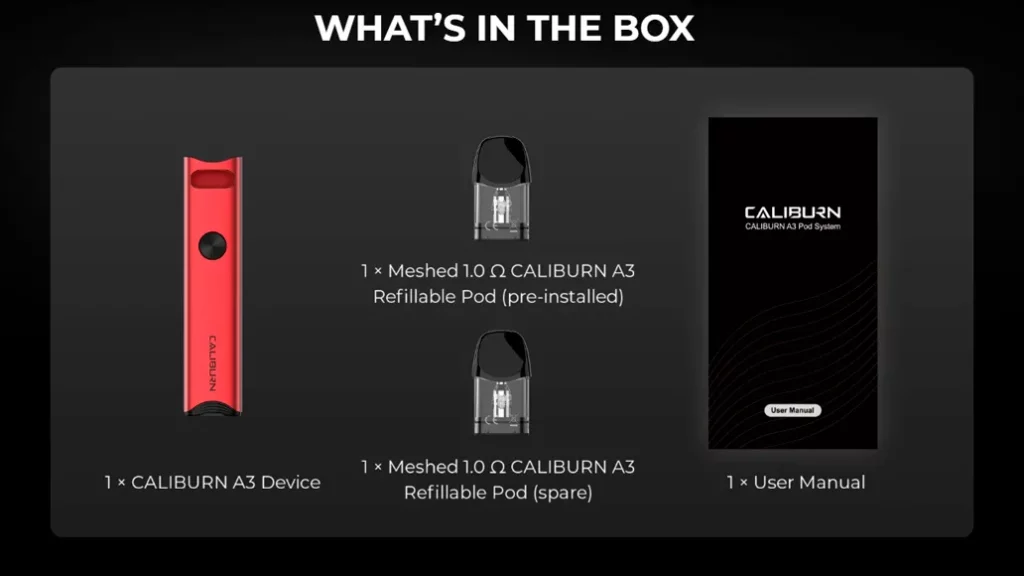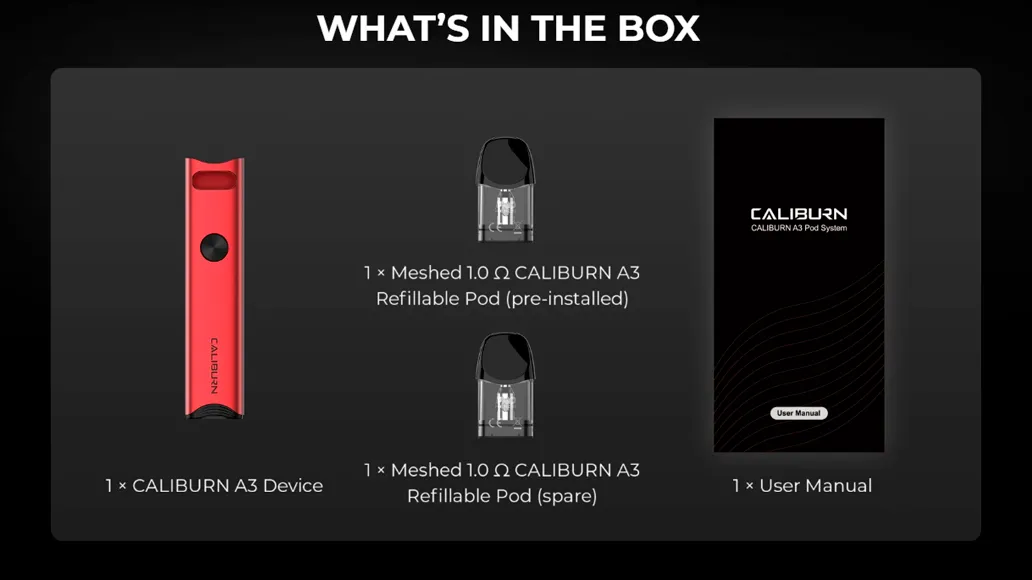 1 Uwell Caliburn A3 Pod System
2 1.0ohm Meshed CALIBURN A3 Pods
1 User Manual
Design and Appearance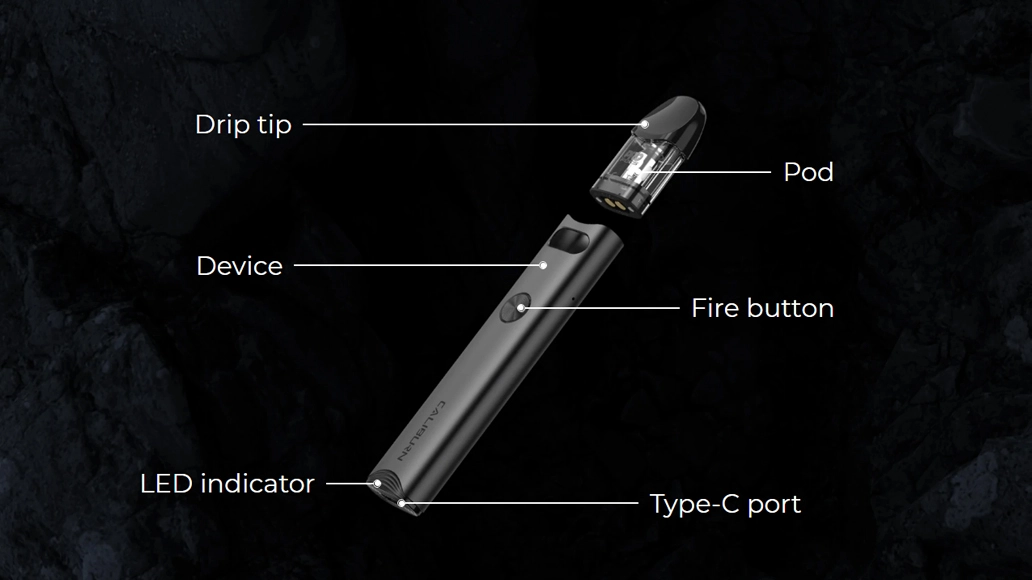 The Caliburn A3 features an aluminum alloy body with a textured button, maintaining the characteristic design of the CALIBURN series. The device is available in six colors: Red, Silver, Gray, Green, Blue, and Black. It also includes a large e-liquid checking window and a bottom hidden interactive light design that indicates battery level and other working states.
Available Colors: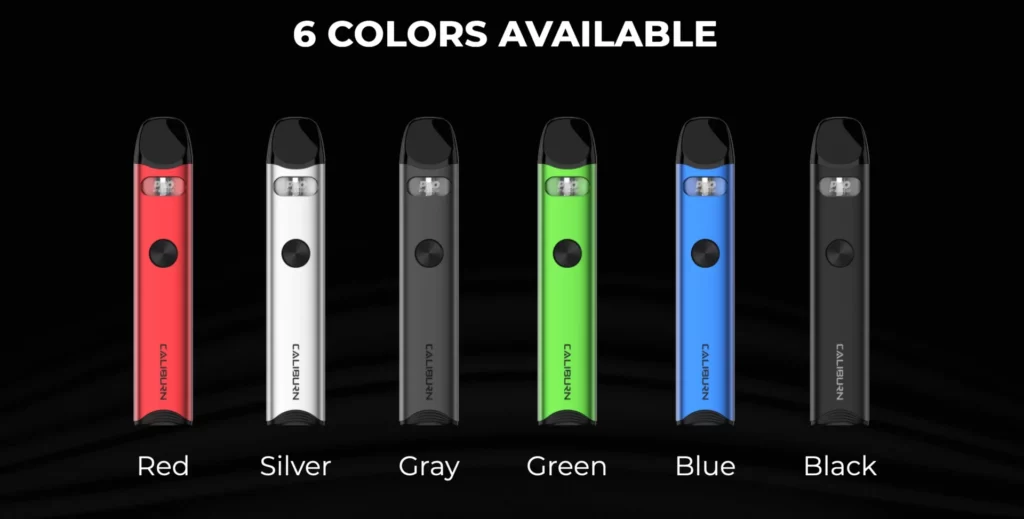 The Uwell Caliburn A3 is available in aforementioned colours
Uwell caliburn A3 Functionality
The Caliburn A3 offers dual and automatically detecting ignition ways, allowing for precise control over the vaping process. The button lock function prevents false triggers, adding to the device's user-friendly nature.
Uwell caliburn A3 Performance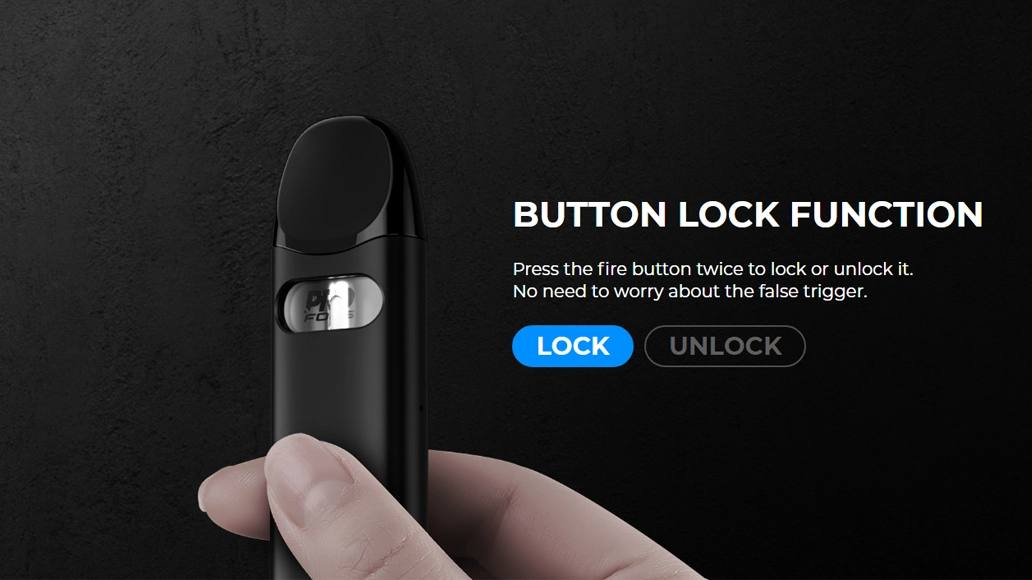 With a maximum output of 13W and the use of FeCrAl Meshed 1.0 Ω CALIBURN A3 Refillable Pods, the device ensures a consistent and satisfying vaping experience. The upgraded Pro-FOCS flavor technology enhances the flavor delivery from the e-liquid.
Uwell caliburn A3 Battery Performance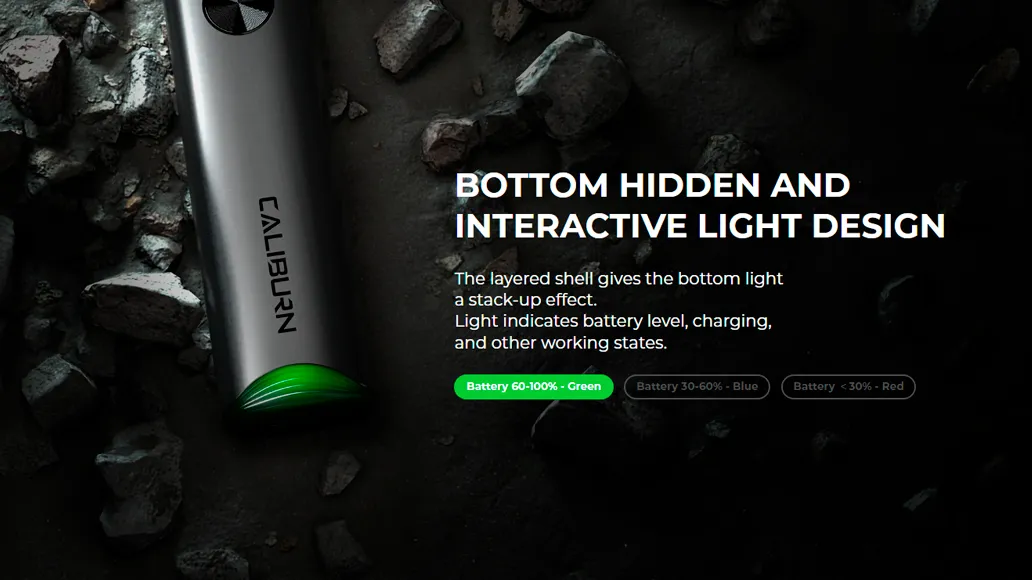 The 520mAh battery supports 15-minute fast charging, providing a time-saving and convenient experience. The battery life is indicated by a color-coded system: Green for 60-100%, Blue for 30-60%, and Red for less than 30%.
Pros & Cons
Pros:
Enhanced flavor with Pro-FOCS technology
Fast charging and long-lasting battery
Lightweight and durable design
Dual-method activation for user convenience
Cons:
Limited e-liquid capacity of 2ml
Maximum output of 13W may not suit all vapers
Types of Coils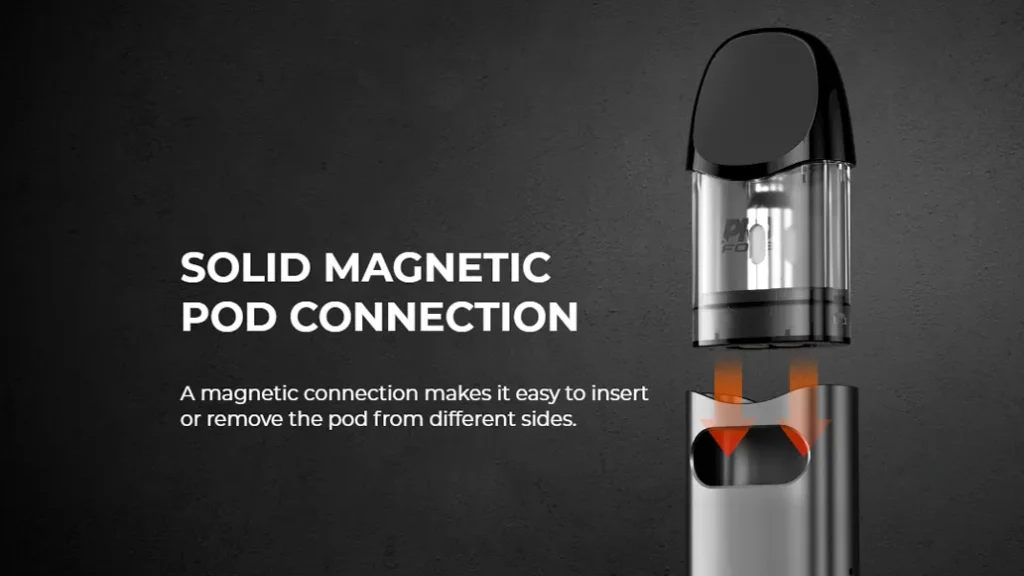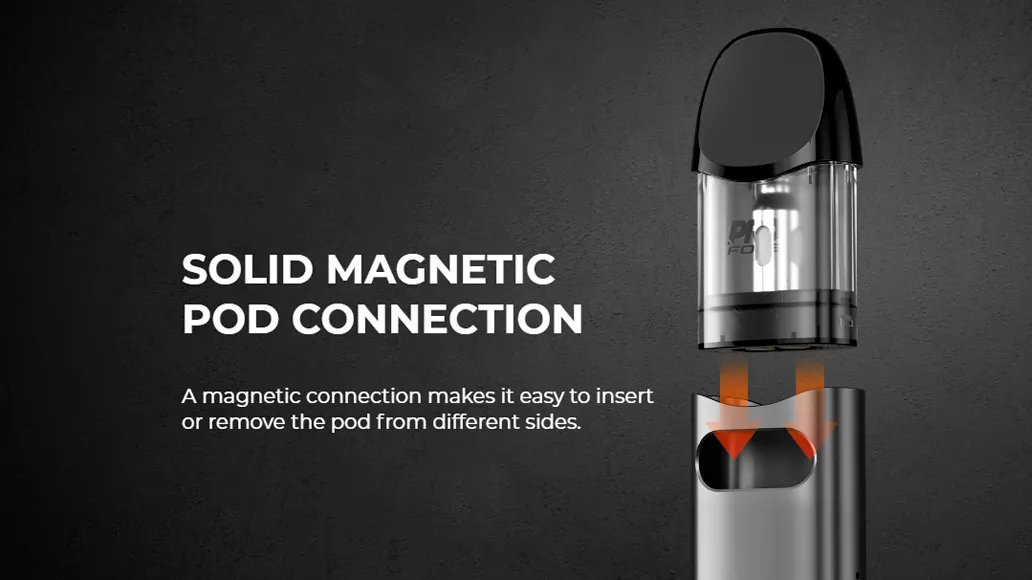 The Caliburn A3 uses FeCrAl Meshed 1.0 Ω CALIBURN A3 Refillable Pods, designed to provide an excellent balance of flavor and vapor production.
Perfectly Paired E-Liquids
Enhance your vaping experience with Black Note Natural Tobacco Eliquids. Our e-liquids, crafted from organic tobacco leaves, are free from artificial flavors, sweeteners, and synthetic nicotine.
This juice is like the first cigarette from a fresh pack of Marlboro Lights in every puff! I started with the 6 mg and found myself still wanting cigarettes now & then, so i bought the 12 mg this time- that was kind of strong so I mixed the two and Perfection happened! I change my cartridge after every third refill for the best flavor. Thank You Black Note!
— Crystal Osteen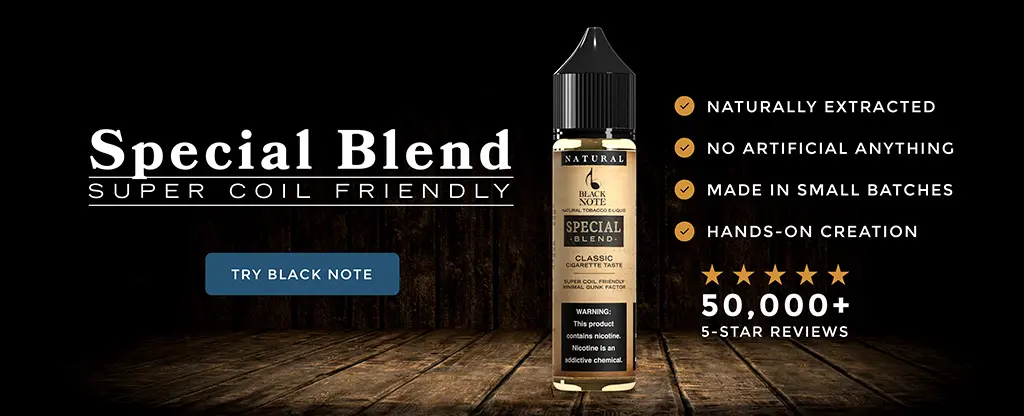 Pairing Guide for Optimal Flavor
Coils between 0.15 – 0.8Ω: Opt for Black Note's 70VG/30PG blends.
Coils above 0.8Ω: Choose Black Note's 50VG/50PG blends.
Coils above 1.0Ω: Dive into Black Note's Salt Nicotine blends.
Order the Uwell caliburn A3
To shop Uwell Vaping Devices, visit Blacknote.com and make sure to explore our wide range of vaping products.
Gallery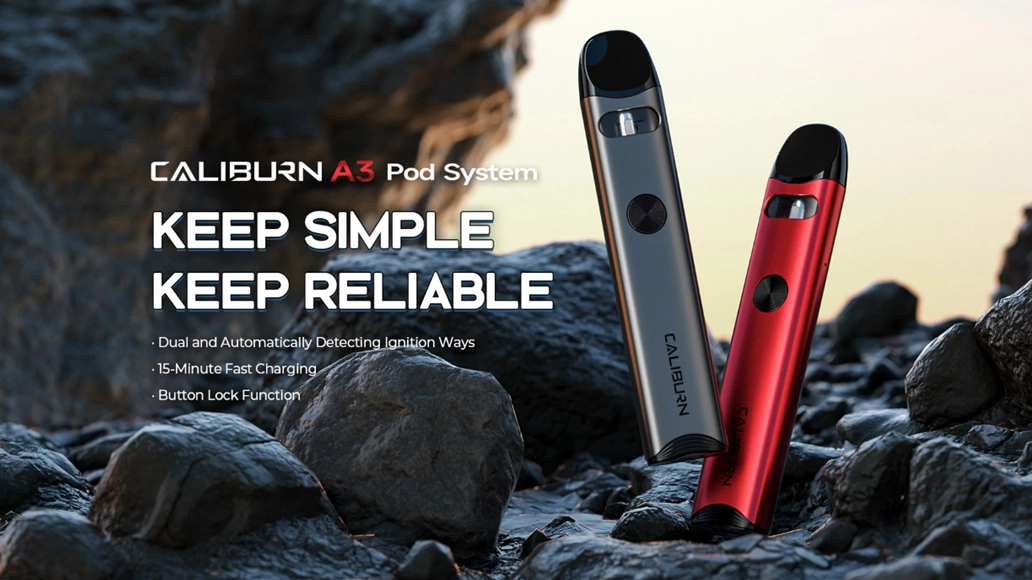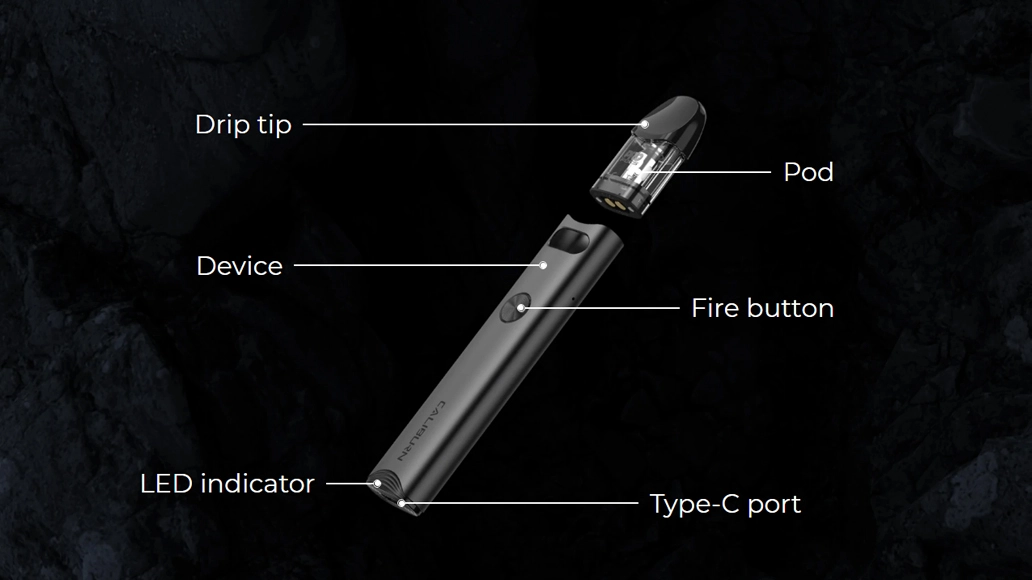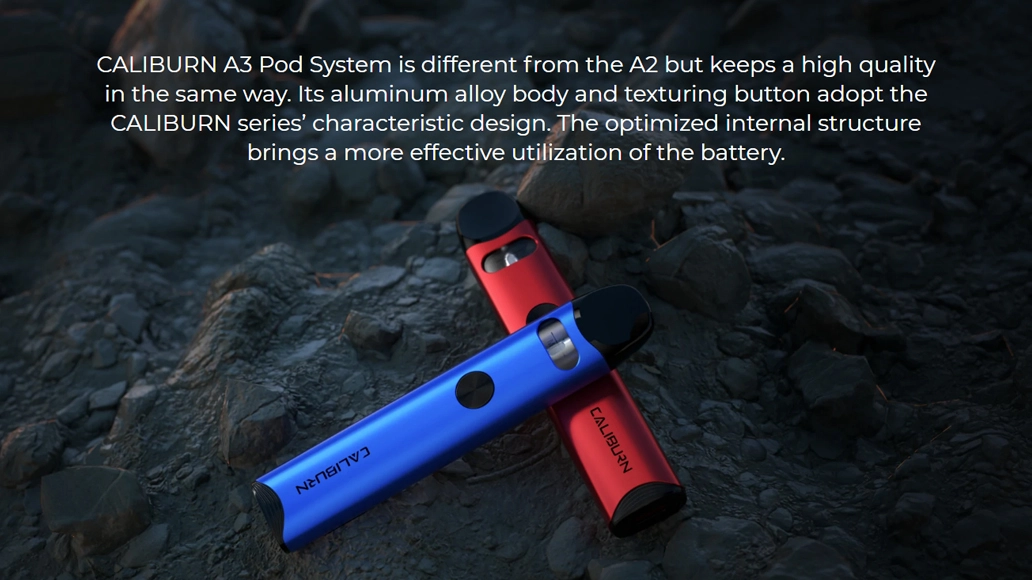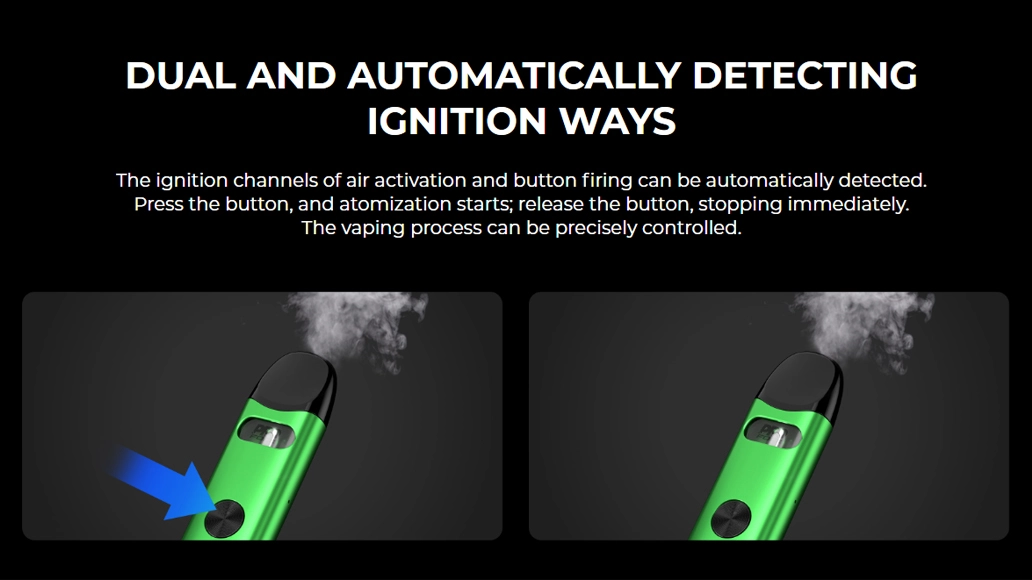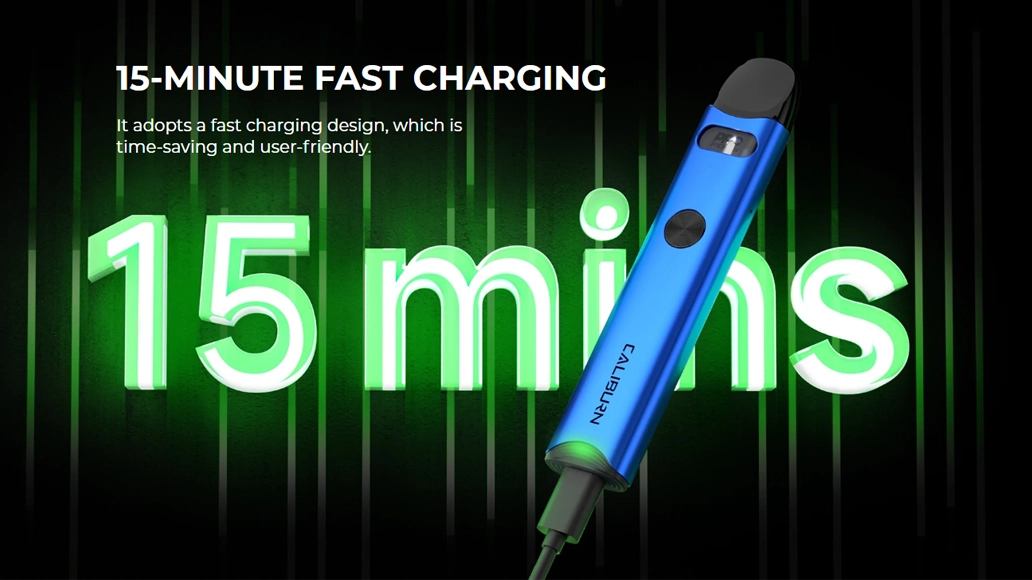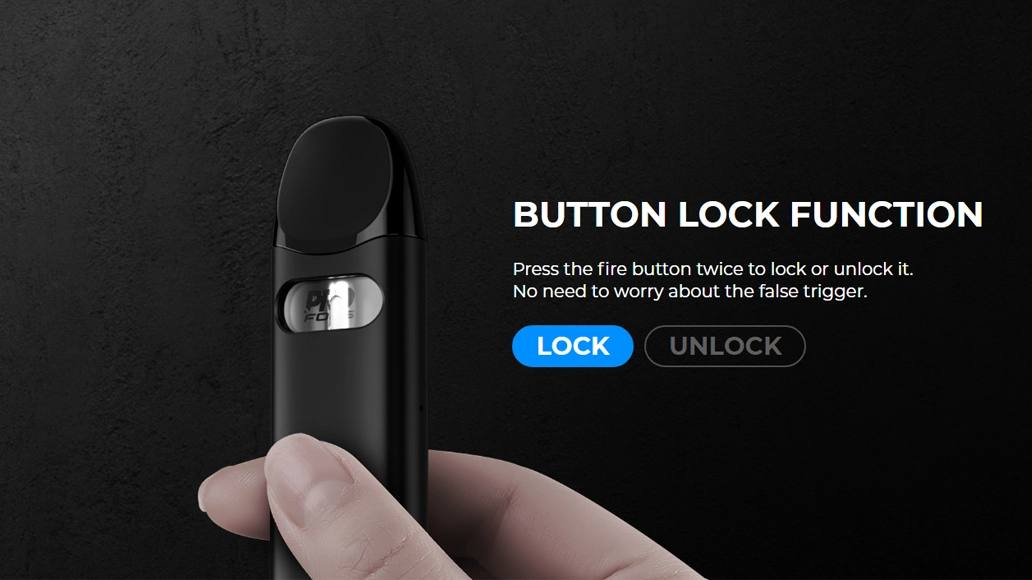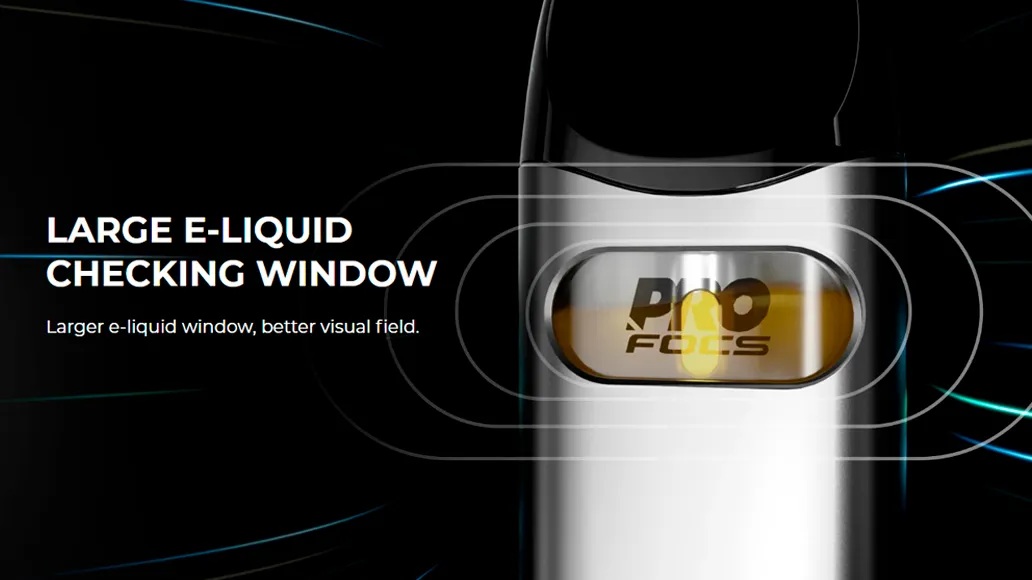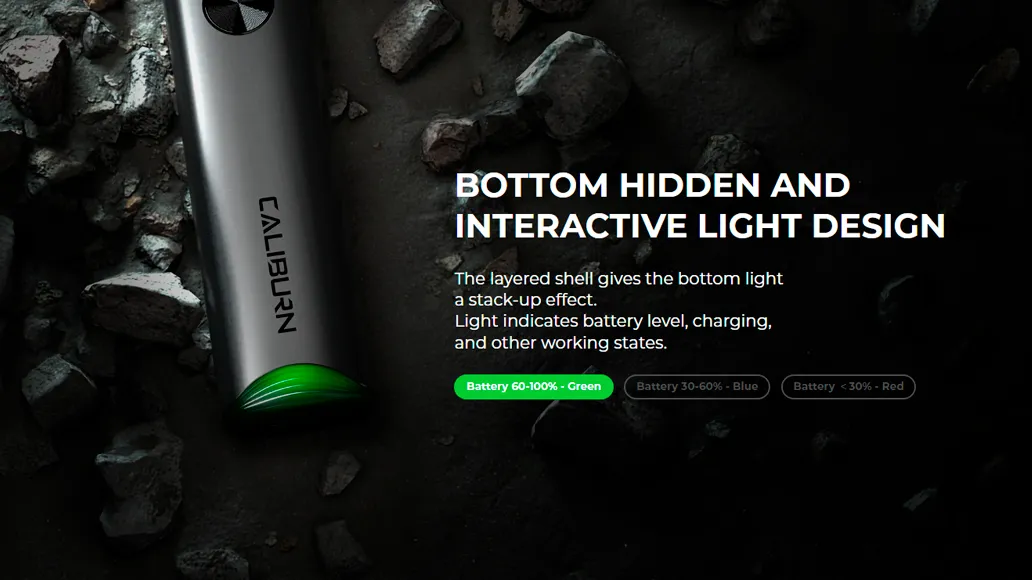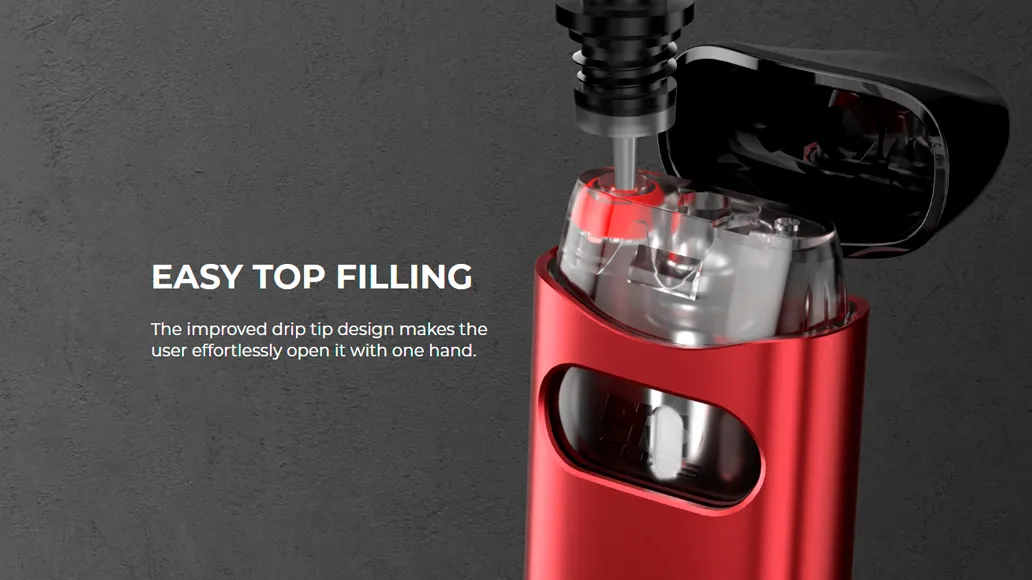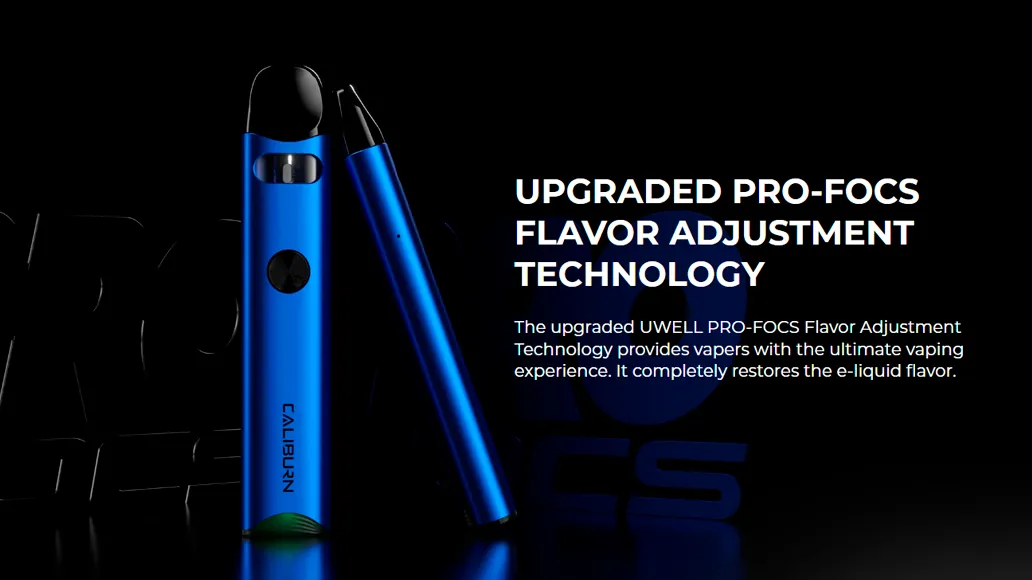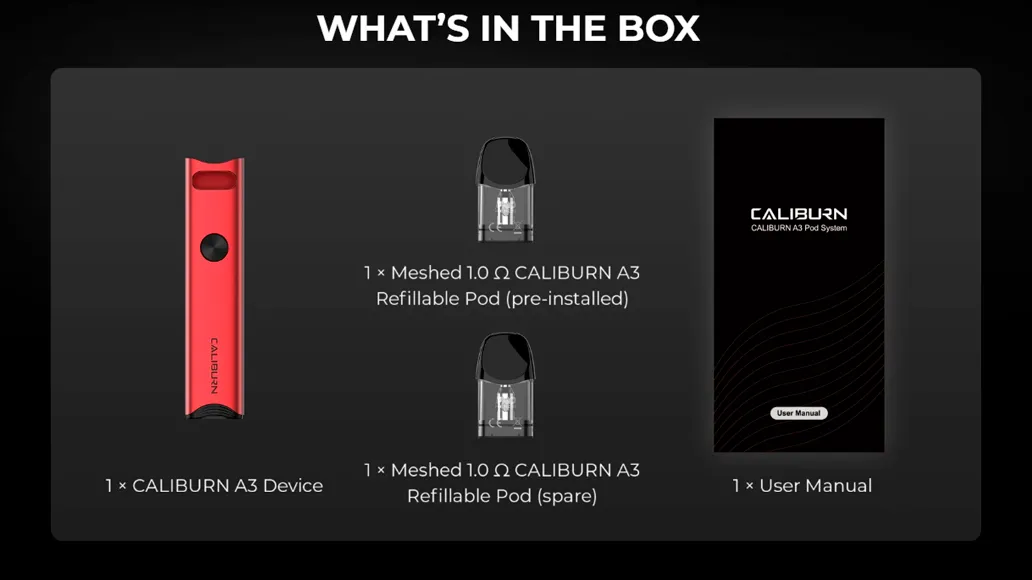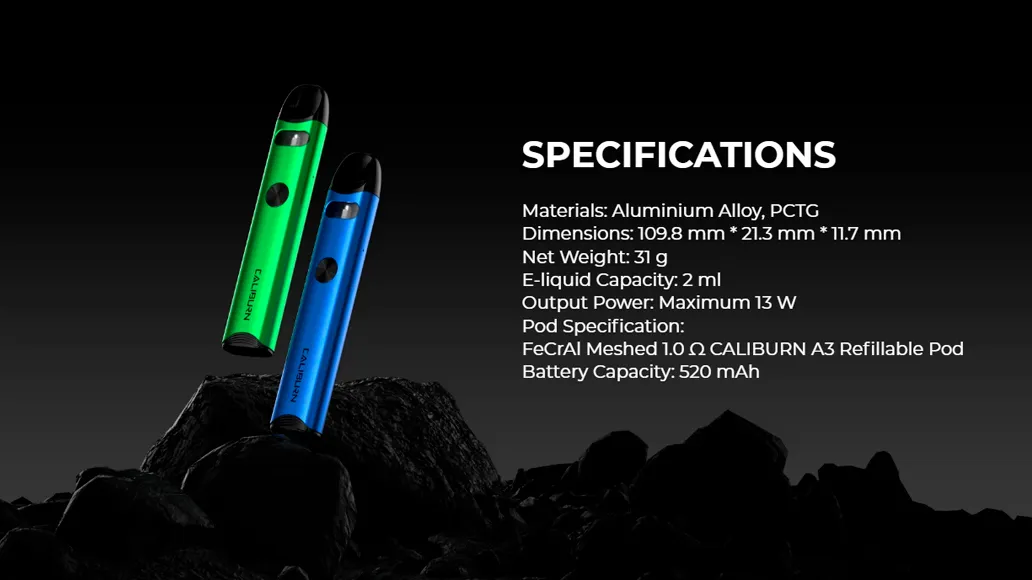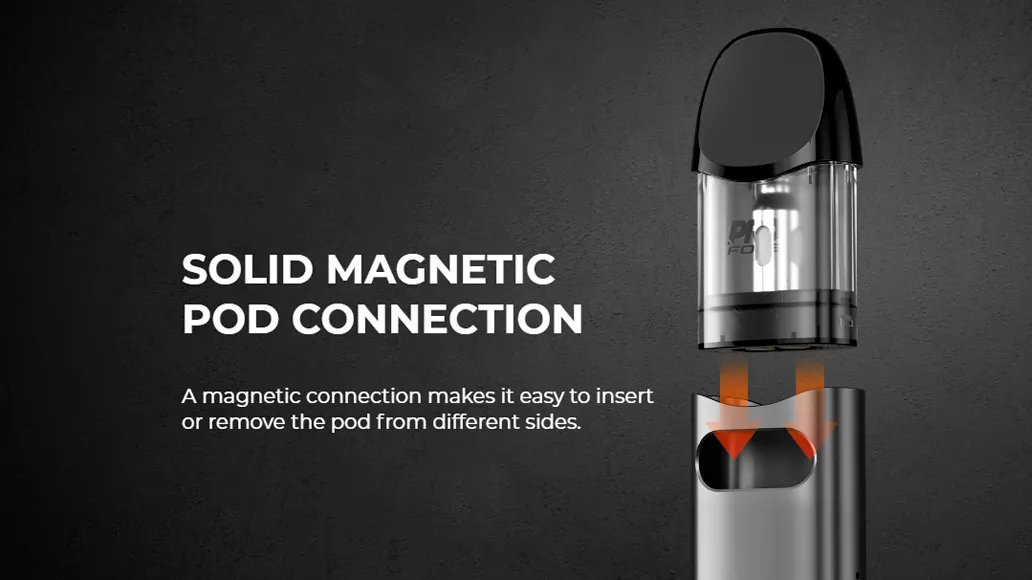 FAQ's
How do I fill the CALIBURN A3 pods with e-liquid?
To fill the pods, remove the mouthpiece to access the top-fill system, then add your e-liquid.
Can I use any type of e-liquid with the CALIBURN A3?
The CALIBURN A3 is compatible with a wide range of e-liquids, but for optimal performance, it's best to use e-liquids suited for the coil resistance.
What safety features does the CALIBURN A3 have?
The device includes short-circuit protection, low-voltage protection, overtime protection, and open-circuit protection.
How do I know when my CALIBURN A3 is fully charged?
The LED indicator will stop flashing and remain lit when the device is fully charged.
Is the CALIBURN A3 Pod System draw-activated?
Yes, it features dual-method activation, which includes a draw-activated mechanism for ease of use.
How long do the CALIBURN A3 pods last before needing replacement?
Pod longevity can vary based on usage, but on average, a pod can last 1-2 weeks before the flavor and vapor production begin to diminish.
What is the best way to ensure the longevity of my CALIBURN A3 pods?
To extend the life of your pods, make sure to prime them properly before use and avoid letting the e-liquid level get too low.
Key Takeways
The Uwell Caliburn A3 Pod System is an exemplary device in the Caliburn series, offering a harmonious blend of style, functionality, and performance. It's ideal for vapers who value flavor, convenience, and a personalized vaping experience. The device's robust battery life, coupled with fast charging, ensures uninterrupted usage, while its compact and durable design makes it a perfect everyday companion.
Want more articles like this one delivered straight to your inbox? Use our "Stay in Touch" form below to get up-to-date news, tips and discounts on vape devices and juices.