Overview
The SMOK Nord 5 Pod System is a significant leap forward in the evolution of vaping technology, offering a perfect blend of power, elegance, and user-friendliness. This latest addition to the renowned Nord series stands out with its enhanced features and improved performance, making it a top choice for both new and experienced vapers. The Nord 5 is designed to cater to a wide range of vaping preferences, offering a versatile experience with its adjustable wattage, large e-liquid capacity, and compatibility with a variety of coils. Its ergonomic design and striking aesthetics add to its appeal, making it not just a vaping device but a style statement. With the Nord 5, SMOK continues to push the boundaries of what a pod system can offer, combining convenience with high-end performance.
Step into a world of enhanced vaping with the SMOK Nord 5 Pod System – where power meets style.
— Black Note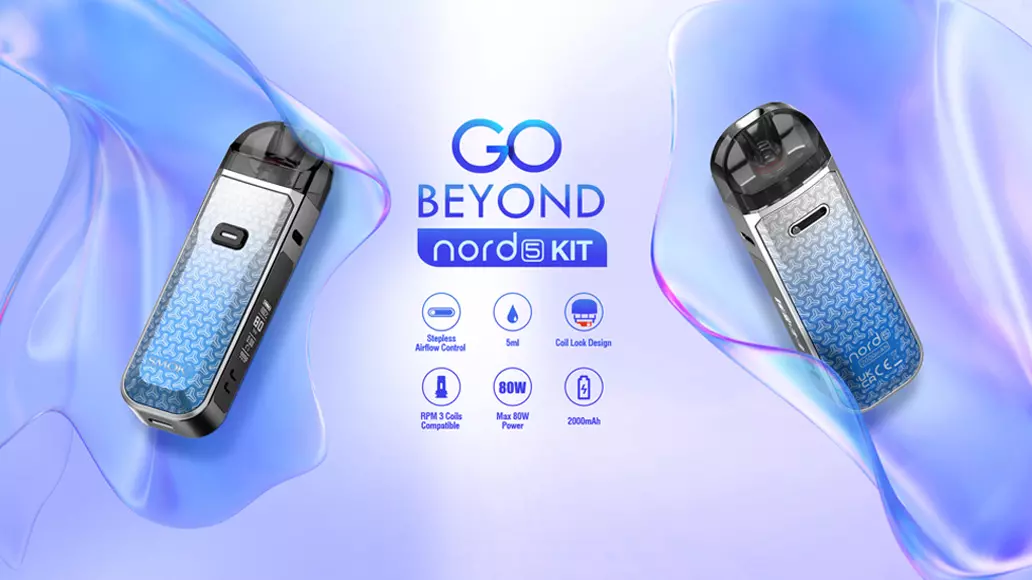 Features and Specs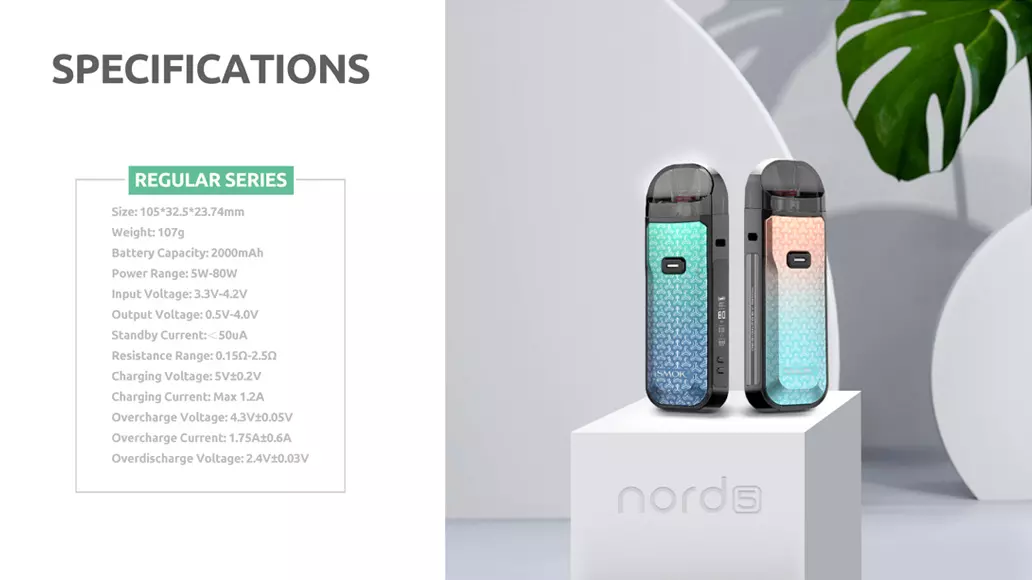 Specifications
Dimensions: 105mm (H) x 32.5mm (W) x 23.74mm (D)
Wattage Output: 5W-80W
Battery Capacity: 2000mAh
Display: OLED Screen
Pod Capacity: 5ml
Filling Type: Side Filling System
Charging Port: Type-C
Resistance Range: 0.15Ohm – 2.5Ohm
Compatible with RPM 3 Coils
What's in the Box?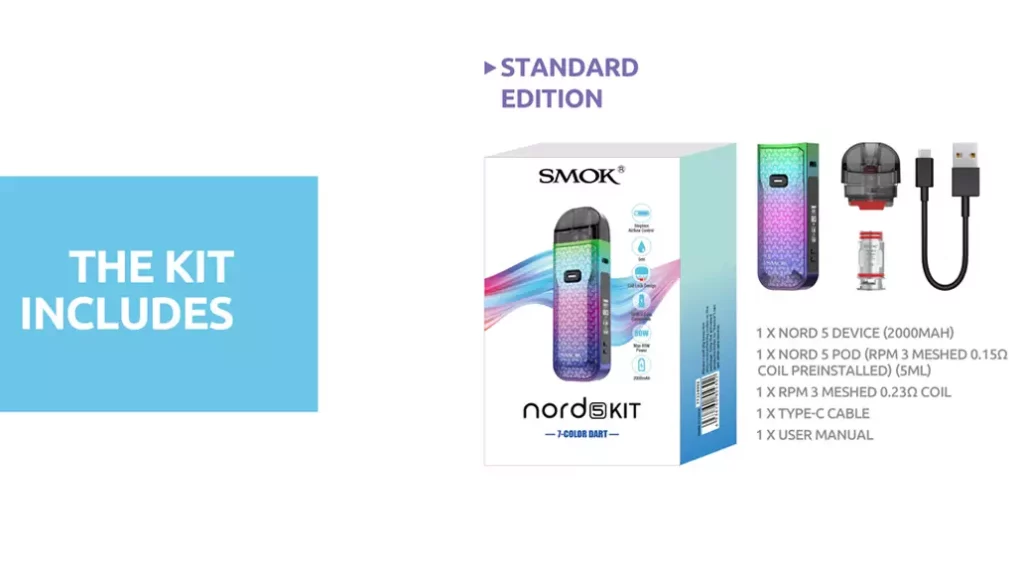 Unboxing a new device is always a thrill, and with the SMOK Nord 5 Pod System, the excitement is justified. Here's what you'll find inside:
1x SMOK Nord 5 Device (2000mAh)
1x Nord 5 Pod (RPM 3 Mesh 0.15ohm Coil Pre-installed) (5ml)
1x Type-C Cable
1x User Manual
Design and Appearance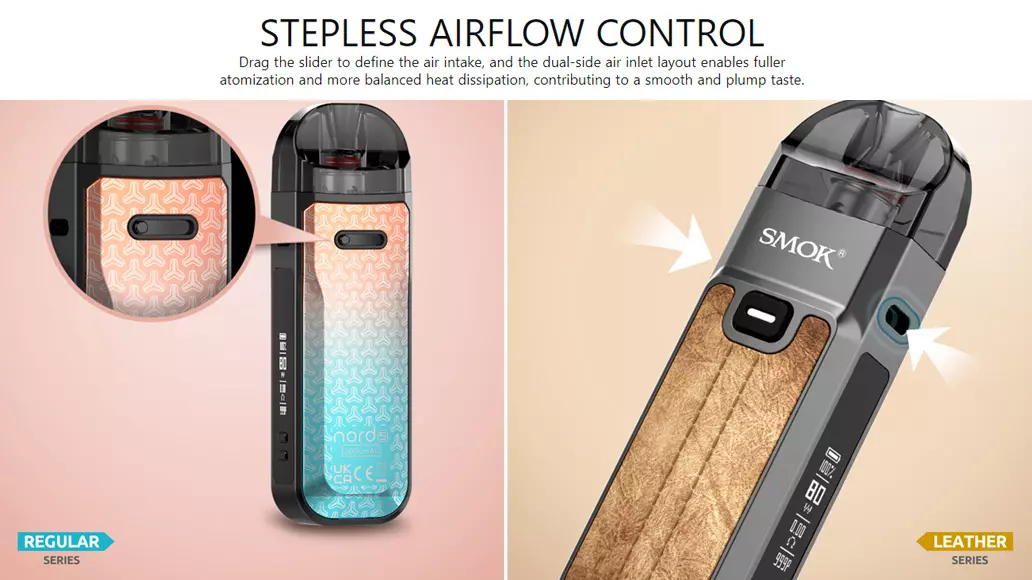 The Nord 5 showcases a sleek and modern design, available in a variety of eye-catching colors and patterns. Its compact and ergonomic shape ensures a comfortable grip and easy portability. The OLED screen is a practical addition, offering clear visibility of your vaping settings.
Available Colors: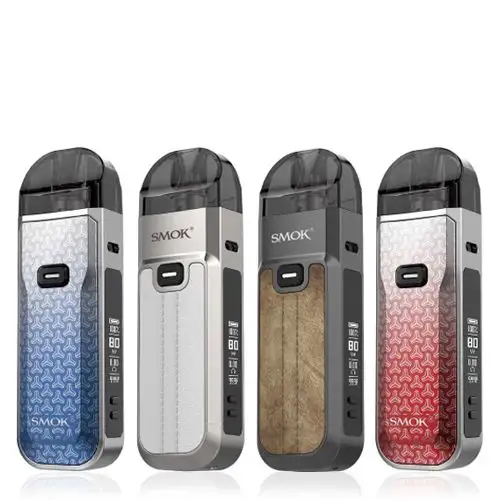 SMOK Nord 5 Pod System Available Colors
Nord 5 Pod System Functionality
The Nord 5 is equipped with a button-activated firing mechanism and offers adjustable wattage up to 80W, catering to a broad spectrum of vaping styles. The device also features a convenient side filling system, making e-liquid refills hassle-free.
Nord 5 Pod System Performance
The Nord 5 excels in performance, thanks to its high wattage output and compatibility with RPM 3 coils. It delivers a satisfying vaping experience, whether you prefer a powerful direct-to-lung draw or a more subtle mouth-to-lung hit.
Nord 5 Pod System Battery Performance
Equipped with a 2000mAh battery, the Nord 5 provides long-lasting power, suitable for extended vaping sessions. The fast-charging capability via the Type-C port adds to its convenience.
Pros & Crons
Pros
Large 5ml pod capacity
Adjustable wattage up to 80W
Long-lasting 2000mAh battery
Wide range of coil compatibility
Stylish and ergonomic design
Cons
May be slightly larger than other pod systems
Higher wattage usage can deplete the battery faster
Types of Coils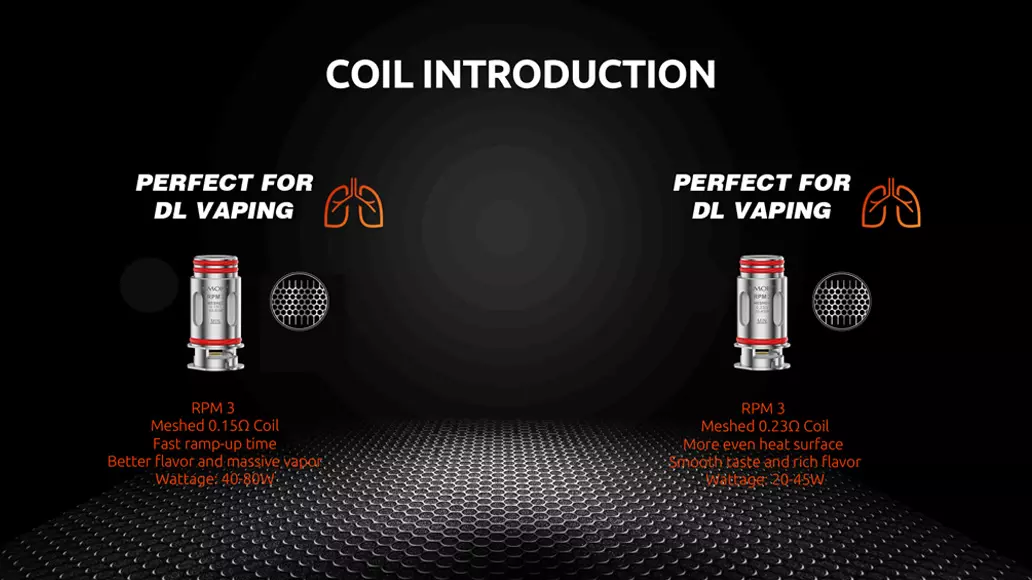 The kit includes the RPM 3 Mesh 0.15ohm coil, designed for enhanced flavor and vapor production. This coil is ideal for those who enjoy a direct-to-lung vaping experience.
Perfectly Paired E-Liquids
Enhance your vaping experience with Black Note Natural Tobacco Eliquids. Our e-liquids, crafted from organic tobacco leaves, are free from artificial flavors, sweeteners, and synthetic nicotine.
This juice is like the first cigarette from a fresh pack of Marlboro Lights in every puff! I started with the 6 mg and found myself still wanting cigarettes now & then, so i bought the 12 mg this time- that was kind of strong so I mixed the two and Perfection happened! I change my cartridge after every third refill for the best flavor. Thank You Black Note!
— Crystal Osteen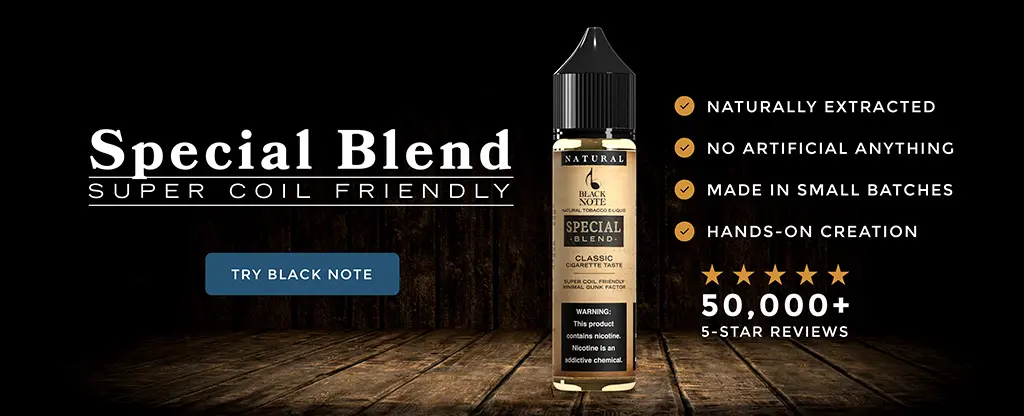 Pairing Guide for Optimal Flavor
Coils between 0.15 – 0.8Ω: Opt for Black Note's 70VG/30PG blends.
Coils above 0.8Ω: Choose Black Note's 50VG/50PG blends.
Coils above 1.0Ω: Dive into Black Note's Salt Nicotine blends.
Order the Nord 5 Pod System
To shop SMOK Vaping Devices, visit Blacknote.com and make sure to explore our wide range of vaping products.
Gallery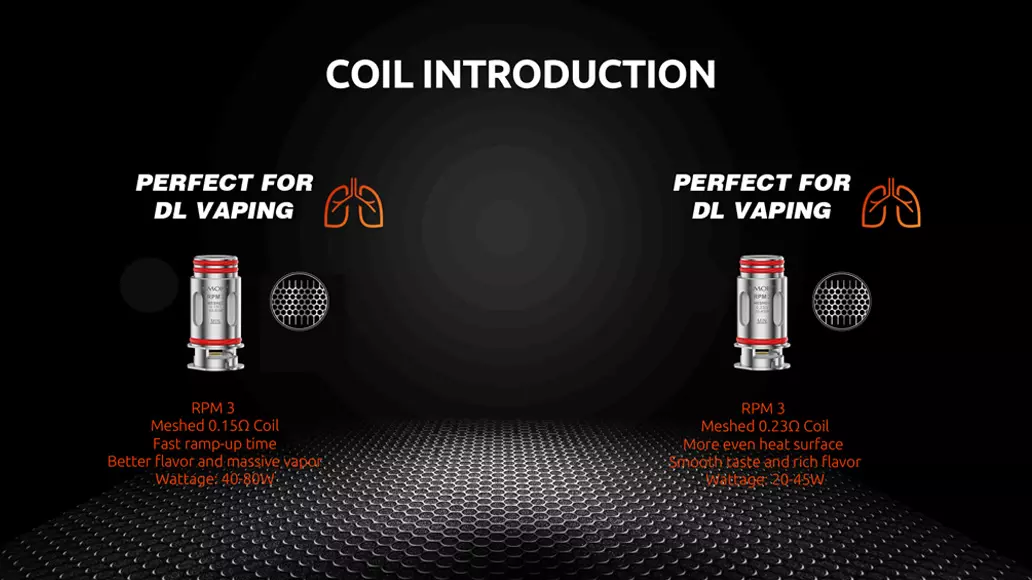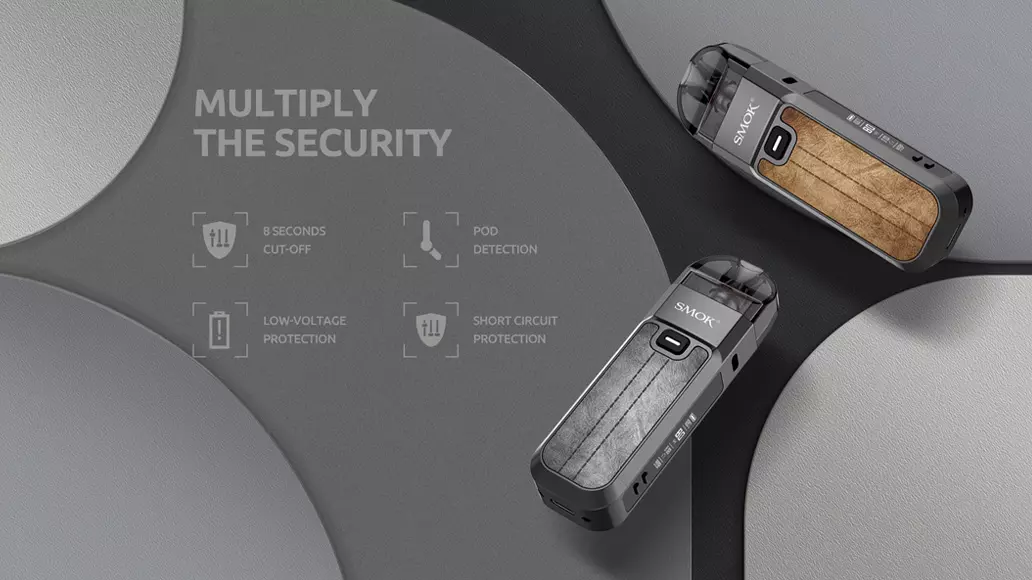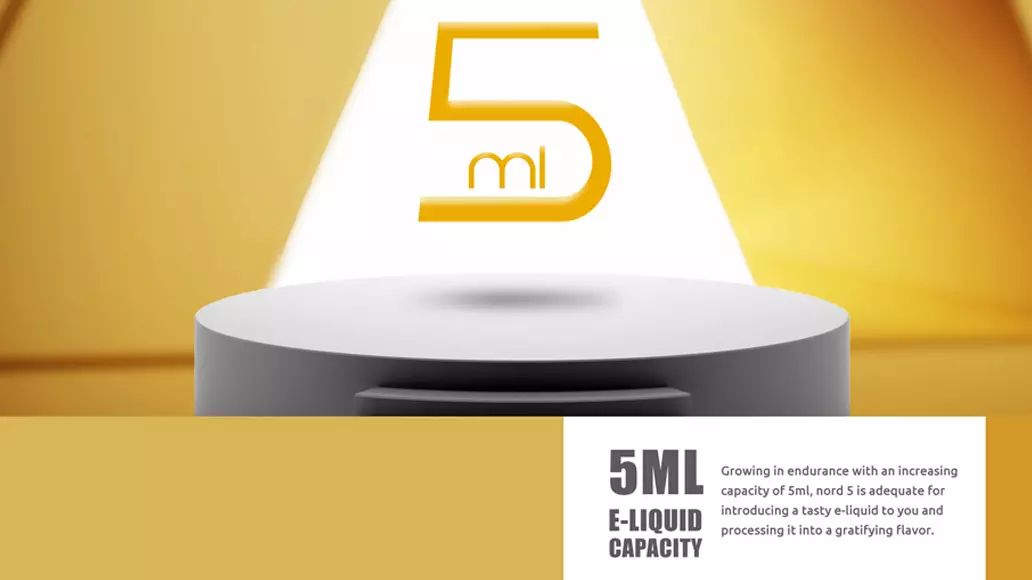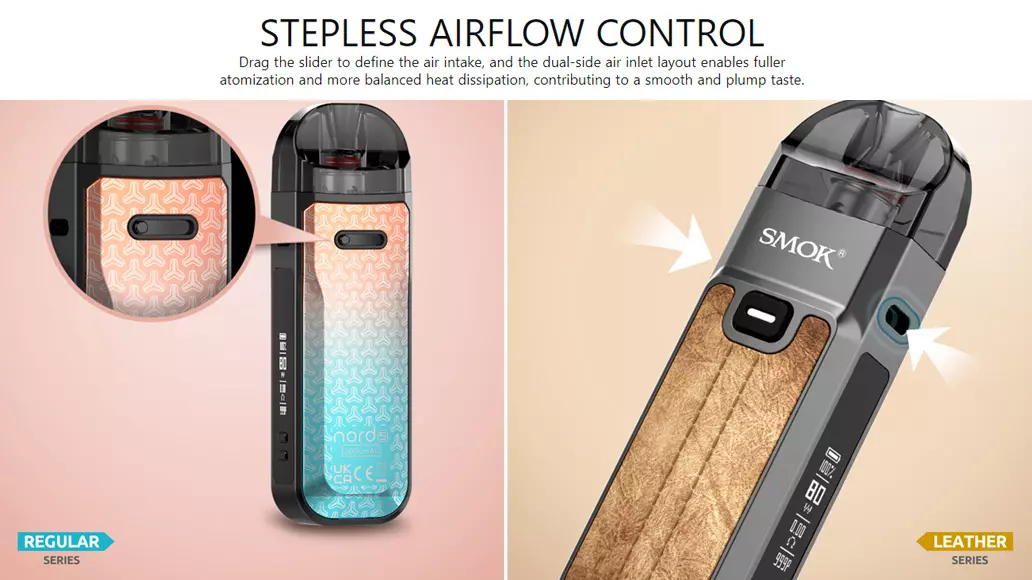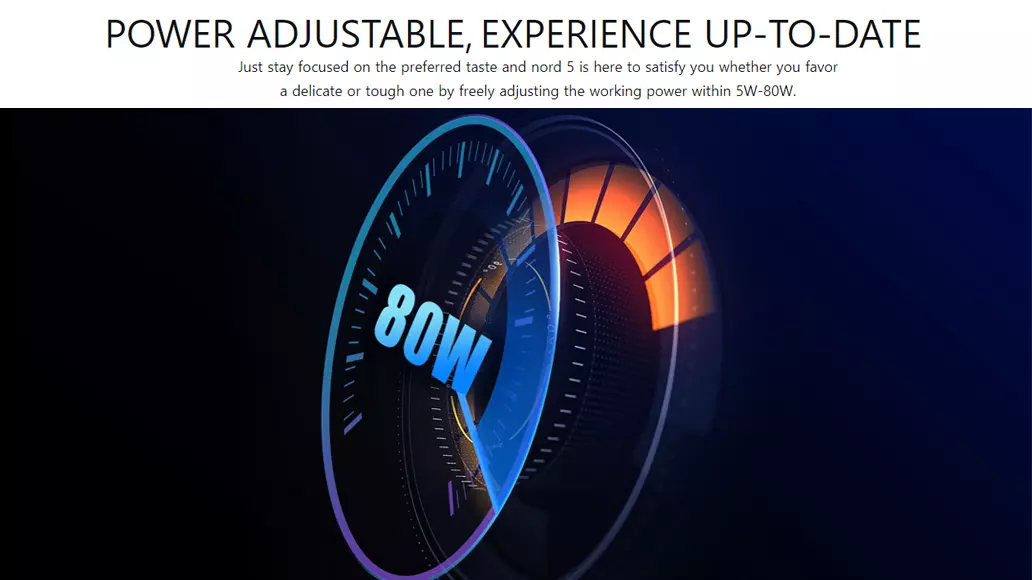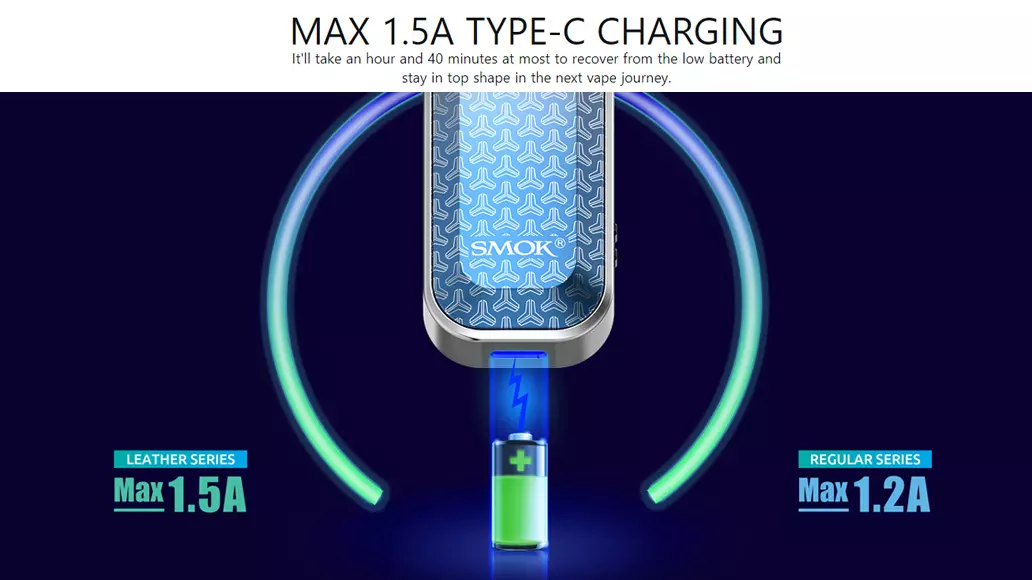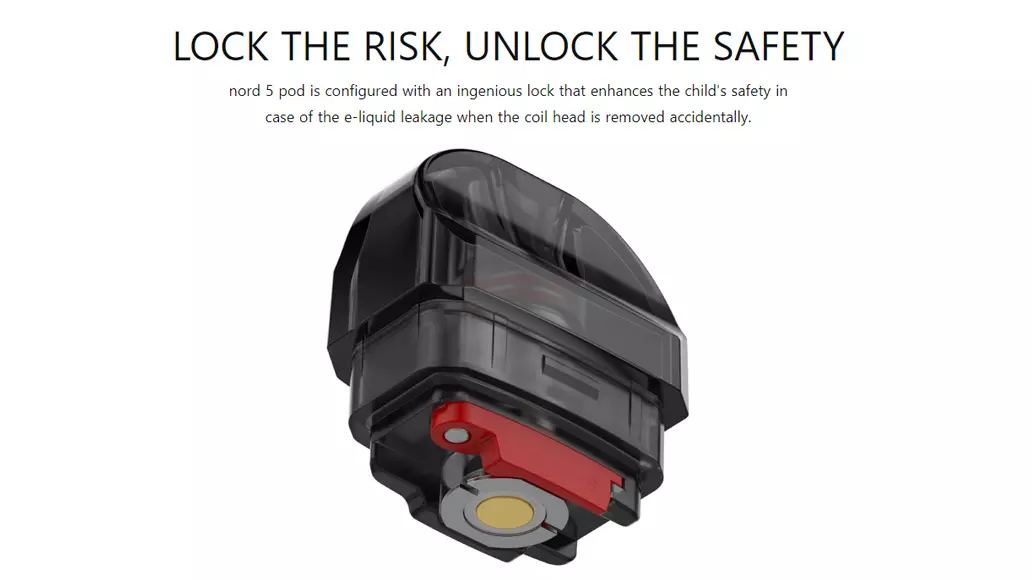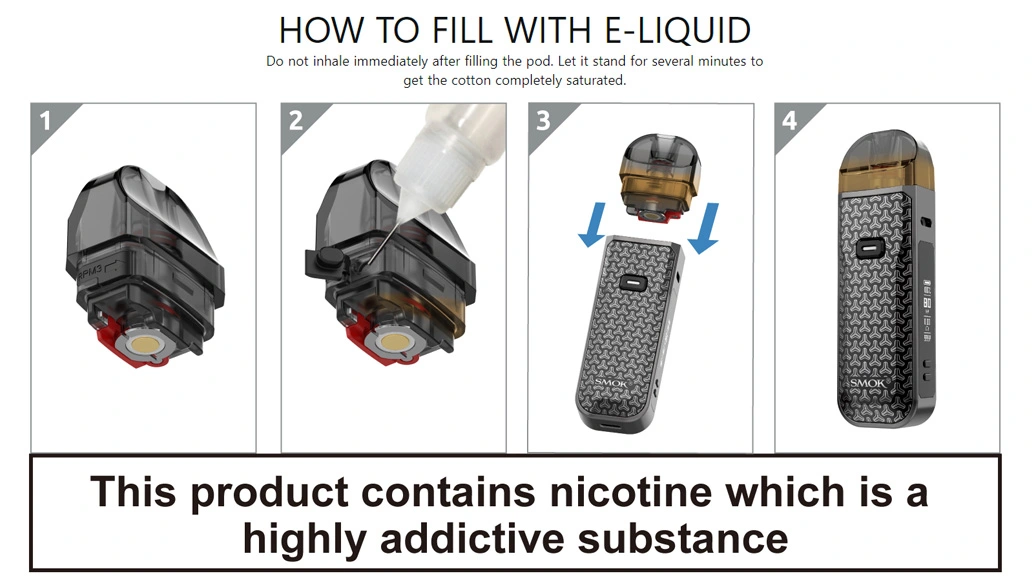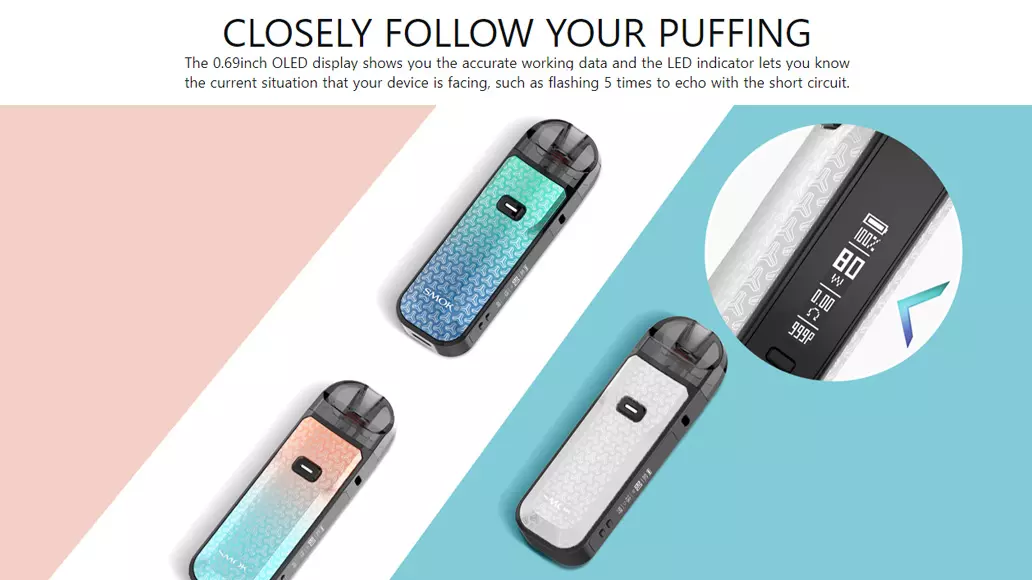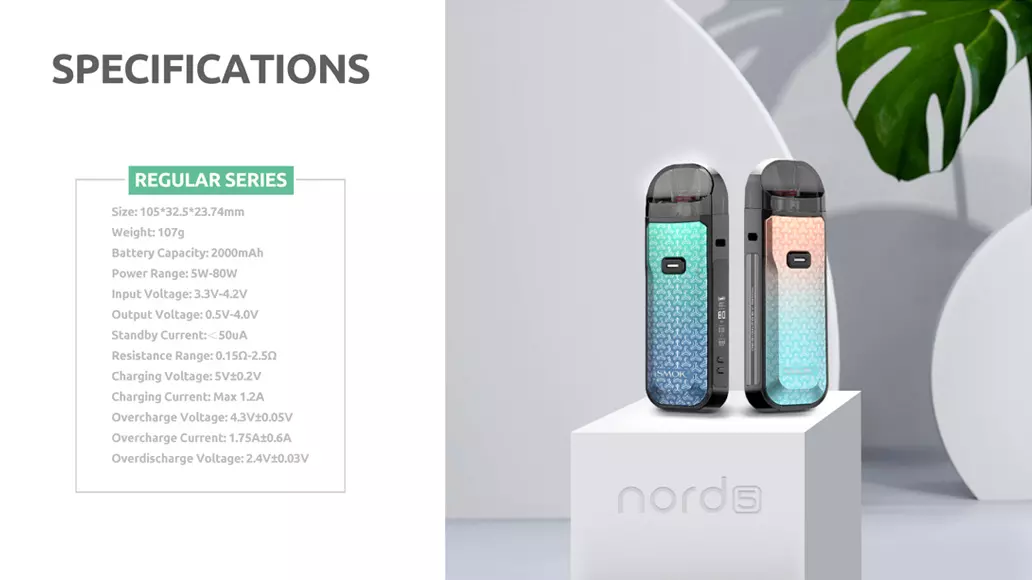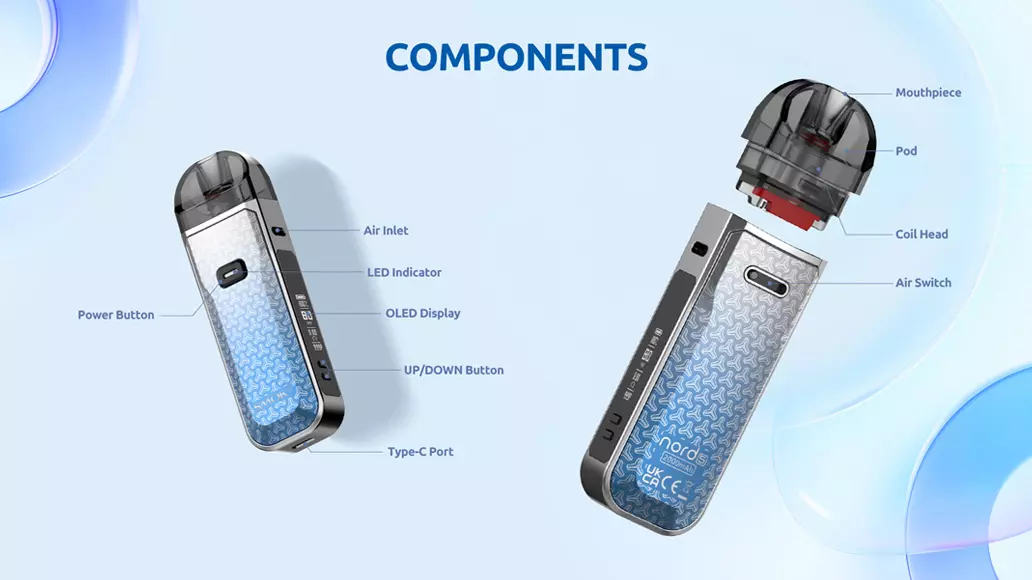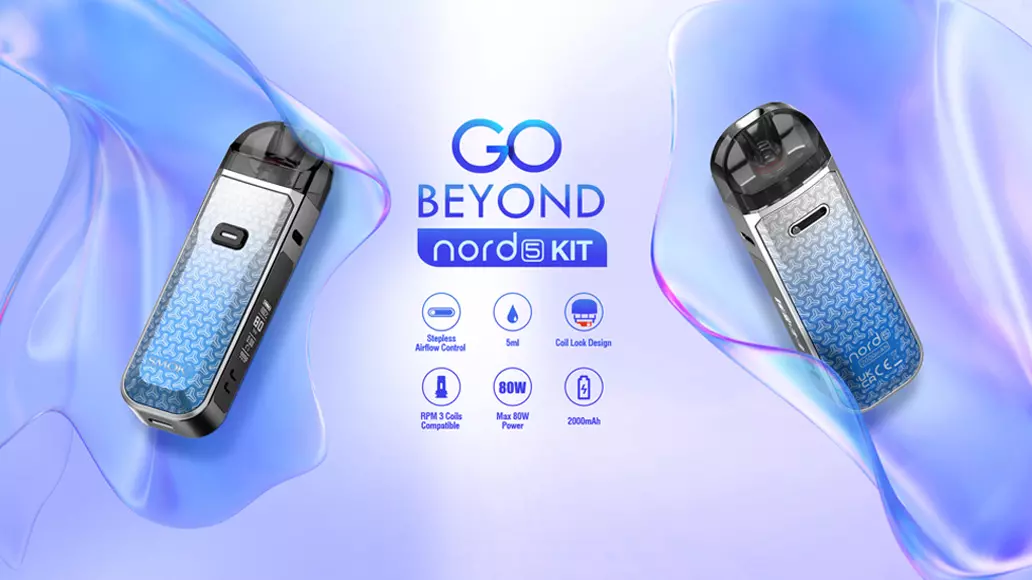 FAQ's
What are the dimensions of the SMOK Nord 5?
The dimensions of the SMOK Nord 5 vary slightly between the Regular and Leather Series. The Regular Series measures 105mm by 32.5mm by 23.7mm, while the Leather Series measures 106mm by 32.5mm by 24.8mm.
What types of coils are compatible with the SMOK Nord 5?
The SMOK Nord 5 is compatible with the RPM 3 Coil Series. It includes a 0.15ohm RPM 3 Meshed Coil and a 0.23ohm RPM 3 Meshed Coil.
What type of battery does the SMOK Nord 5 use?
The SMOK Nord 5 uses an integrated 2000mAh rechargeable battery.
What is the wattage output range of the SMOK Nord 5?
The wattage output range of the SMOK Nord 5 is 5-80W.
What is the e-liquid capacity of the SMOK Nord 5 Pod?
The SMOK Nord 5 Pod can hold up to 5mL of eJuice.
Key Takeways
The SMOK Nord 5 Pod System is an impressive addition to the Nord series, offering a powerful and versatile vaping experience in a stylish package.