Discover Why We Embrace Being Natural, Transparent and Responsible
We're Not Your Standard Vape Company
In the English language, black sheep is an idiom that describes a member of a group who is different from their peers. We're considered the black sheep of vaping liquids because we're very different from other vaping companies.
We don't fit in because we don't use artificial or characterizing flavors, sweeteners or synthetic nicotine in our e-liquids. And we don't market our products to appeal to younger audiences.
What you'll discover about Black Note after reading this article:
A Vape Brand Protecting Public Health
Since our founding in 2015, we've been producing and selling natural tobacco vape liquids while simultaneously fighting to protect public health.
We've remained committed to creating a product line using natural ingredients, transparent product packaging, and responsible branding and marketing. We want to appeal to adult smokers – no one else.
Believe it or not, we may be the first and only vaping company with founding principles that revolve around the protection of public health, with the commitment to act responsibly and do things the right way.
Our Guiding Principles
The following principles guide every decision we make when it comes to the products we make and how we market those products to you.
We think it is WRONG to:
Use irresponsible ingredients, product names, labeling, packaging, marketing and advertising that doesn't protect public health, especially the youth.
Offer tobacco vaping products that contain "characterizing flavors," regardless of legality and monetary gains.
Offer so called 'tobacco products' that don't even taste like tobacco. None of the so-called "tobacco" flavored e-liquid on the market taste like tobacco, and labeling it as such is very misleading. Smokers who are truly looking to switch don't know what they are missing out on because their experience of 'tobacco e-liquid' is extremely disappointing.
Only care about profits with complete disregard of protecting public health and the impact on the environment.
We created Black Note because we wanted to do things better. From natural tobacco to ethical marketing, we're committed to being of service to those who need us most.
We Only Market to Adult Smokers, Not Kids
Our entire product line of natural tobacco vaping liquids was launched with adult smokers in mind.
The following highlights the steps we've taken to reduce the chance minors access our products:
Designing a product that appeals to adult smokers and no one else.
Never offering flavored vaping products.
Steering clear of kid-friendly designs, product names, packaging, and marketing materials; avoiding those that stir up childhood nostalgia and appeal to the underage crowd.
We Believe in Transparent Marketing
We want our products to be found by those who really need them. That's why we're very transparent and direct in our marketing. We work hard to eliminate confusion about what we offer and who it's for.
Our marketing efforts include the following:
No social media activity that appeals to an underage audience.
Never claiming Black Note is a smoking cessation product.
Only marketing to adult tobacco users for non-medicinal or non-therapeutic use.
Staying away from marketing gimmicks and practices, especially those that would appeal to kids.
Adopting a direct-to-consumer business model, selling only to age-verified consumers through our website.
We're Obsessed With Delivering Real Tobacco Taste
We are obsessed with delivering real tobacco taste. We developed a proprietary process to make this a reality for you. With our process, we can naturally extract tobacco flavor in small batches, preserving the signature notes of every blend.
Our Motto is Simple: Patience, Passion, and High-Quality Ingredients
We craft Black Note Natural tobacco vaping liquid with the same mentality taken to produce high-quality products, like fine wine or premium beer.
Our team utilizes technology and science to give you the world's best tobacco vaping experience. Unlike synthetic or chemically treated vaping liquids, Black Note contains natural flavor extracts from real tobacco leaves.
We launched Black Note many years ago for one reason – to give you a superior alternative to cigarettes. When you vape Black Note e-Liquids, you'll taste the difference.
Making World's Best Natural Tobacco Vaping Liquid in 9-Steps
We follow a 9-step process, from tobacco seed to tobacco e-liquid, to produce a full spectrum of naturally extracted e-liquids.
It took our team years to perfect every blend in our product line using this nine-step process. We're so confident in the final product that we believe it'll only take you three seconds or less to fall in love with it.
We use only non-GMO tobacco seeds, and select cultivar lines of Nicotiana Tabacum that are receptive to natural cold extraction. We use a curing, fermenting, and aging process that involves no additives and best enhances natural taste.
Black Note Tobacco Vaping Liquid is different because it:
Only uses naturally extracted tobacco flavor
Does not use artificial flavors
Does not use characterizing flavors
Does not use sweeteners
Does not use additives
Does not use synthetic nicotine
Is 100% free from things you can't pronounce
Does not contain the carcinogen Pulegone
We Only Use High-Quality, Natural Ingredients – Nothing Else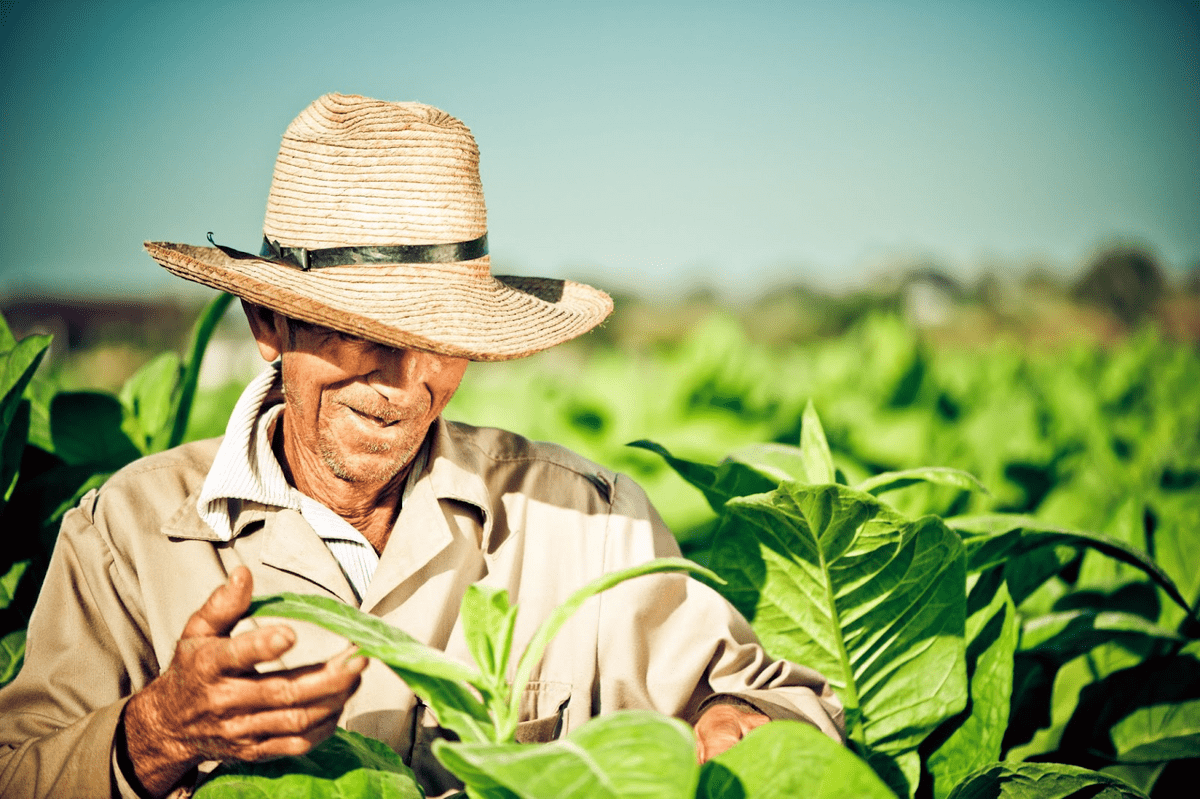 Our Vaping liquids are made from genuine natural ingredients.
Our vaping liquids contain the following ingredients:
Free Based Nicotine: Our nicotine is free based and 100% naturally derived from tobacco leaves with near-zero impurities. The tobacco leaves we select significantly exceed EP/USP monographs sourced and certified by Alchem International in Switzerland.
Tobacco Flavors From Real Tobacco Leaves: Our tobacco flavors are naturally extracted from real tobacco leaves, leading to a complex, nuanced taste that comes closer than most e-liquid to the genuine character of tobacco.
USP Kosher Certified Propylene Glycol (PG): We use the highest USP Kosher Certified Propylene Glycol (PG) with a minimum of 99.7% purity.
USP Kosher Certified VG (vegetable glycerin): We use the highest USP Kosher Certified VG (vegetable glycerin) is FU (Farmacopea Ufficiale) which is the highest level of certification (from a purity standpoint) plus USP Kosher certificated.
Menthol From Mint Extract (Free of Pulegone): Our Menthol contains mint flavoring derived from the mint extract. But that mint extract does not come from plants containing pulegone. It comes from a Menthe Arvensis, a species of mint plant that does not contain this potential carcinogen.
Being The Second Best Alternative to Help You Quit Smoking Cigarettes
Our mission at Black Note is to be the second-best alternative to quitting smoking cigarettes. Not smoking anything is the number one alternative.
Although we are the best tobacco vaping liquid company on earth (according to many of our customers), we don't want non-smokers to start vaping, we won't encourage vapers to vape more, and we DON'T want you to vape forever.
We encourage people to QUIT cold turkey if that works better, without putting Black Note into the mix and relying on vaping to quit smoking cigarettes.