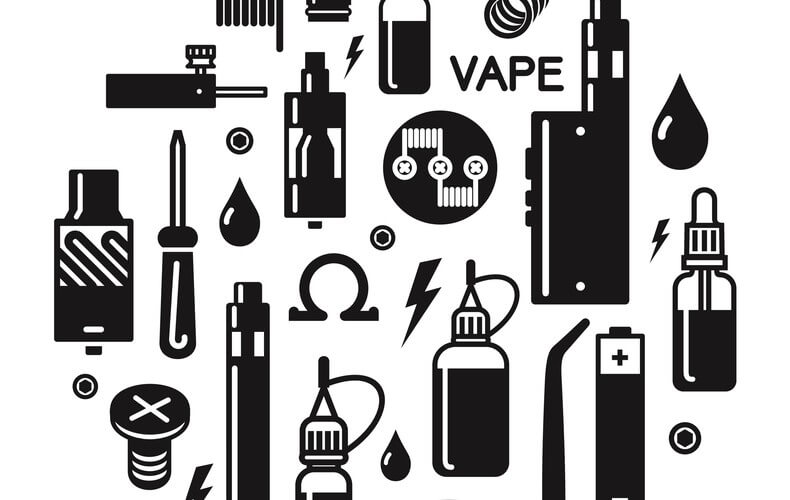 Vaping predictions: the next 5 years
The vaping industry has boomed in the US and across the world and it's a trend that's expected to continue. While politics, public perceptions, and a whole range of other factors continue to have an effect on the industry, we've made some predictions for the next 5 years. So, what will vaping look like in 2022?
Back in 2014 the Centres for Disease Control and Prevention (CDC) estimated that around 3.7% of American adults were frequently using vaping products, a percentage that equated to more than 9 million vaping enthusiasts. What's more, over 1 in 10 people had tried an e-cigarette at least once. Since the report, more people have taken up vaping and the market is rapidly growing.
In 2015 it was reported that the global vaping market has reached a value of $6 billion after the number of products on available grew by 70% in just a decade. But the growth doesn't stop there, Euromonitor predicted worldwide the industry would reach $50 billion by 2030, signalling the vaping community isn't going to shrink any time soon.
Looking ahead over the next five years, here are our top 10 predications:
A growing number of vapers
The figures clearly indicate that the vaping market is expected to grow, driven by more people turning to vaping, either as a hobby or as a replacement for traditional cigarettes. With the growth witnessed so far in the market it's not hard to picture the number of users increasingly significantly in the next five years.
Extra regulation
Regulation and mandatory testing of new products have been already been coming in across the world. And it's an area we expect to be taken up a step. With the aim of improving safety and identifying manufacturers that are taking short cuts, it could change the market and ultimately cut risks. 
More research
There's been plenty of research conducted on vaping so far but more, high quality research is expected. Looking at a whole range of areas, from how vaping compares to smoking to demographics, research could help the vaping market to advance in the coming years.
Less choice
New brands and products have flooded the vaping market in recent years – so much that you can even feel a bit lost with all the choice available now. However, the market is likely to consolidate over the next five years, leading to less choice for consumers. But don't panic, quality will improve alongside it.
Rise of DIY
Some vapers are already experimenting with making their own e-liquids to get a flavour they love. While store brought liquids will continue to dominate, more vapers will look at DIY options to complement the commercially available options.
New technology
Technological advancements are going to continue to transform every industry and vaping is no different. Expect to see smaller devices designed with style in mind entering the market. There will also be a focus on devices that can deliver better flavour and hit.
Separation from tobacco
Vapers already know that vaping e-liquids is very different from smoking traditional tobacco cigarettes. But the public perception is lagging behind. As understanding continues to grow, supported by research, there will be more of a separation between vaping and smoking – good news for vapers everywhere.
Greater focus as a quitting aid
Smoking is already being used as an aid to help smokers kick the habit and is even recommend by some forward thinking public health bodies. We expect there to be a greater focus on using vaporizers to support smokers. There are already a range of nicotine levels available but it could mean even more options hit the market.
Creating a culture
The vaping community has grown extensively, with its very own sub-culture emerging. In the next five years, we expect to see an even greater focus on this, with community events, conventions, and more springing up across the US and even further afield – a development that vapers are sure to welcome.
Shift to natural
Mirroring wider consumer trends, the vaping industry will shift to use natural ingredients, such as using organic fruits to flavour e-liquids. It's a development we expect to start growing in the next couple of years but continue to gain traction in the next five.
As a vaper, which direction do you think the industry will go in?
References
https://www.cdc.gov/nchs/data/databriefs/db217.pdf
http://www.businesswire.com/news/home/20150622006111/en/Vapour-Devices-Including-E-Cigarettes-Reach-US50-Billion