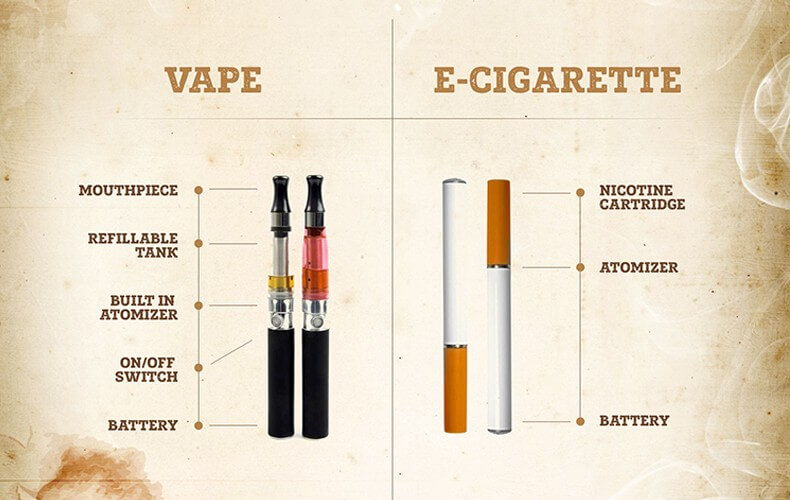 Vapes vs. E-cigarettes: What's the Difference?
The terms vape pen and e-cigarette are often used interchangeably, especially by the media, but they are two distinctly different things. E-cigarettes, or electronic cigarettes, are devices that look similar to traditional cigarettes. They generally consist of a one-piece unit that you use until it runs out and then throw it away. Vape pen, on the other hand, are the hugely popular devices that consist of a rechargeable battery and refillable tank. You can use them again and again, mix and match different parts and pieces, and continue to fill with your favorite e-liquid of choice.
Check out our infographic on Vapes vs. E-cigarettes to get a more in-depth idea of what each device is all about.