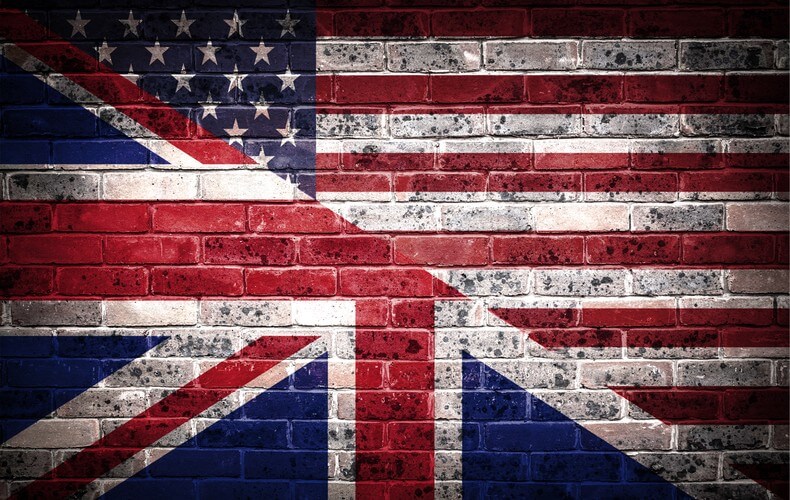 Vaping trends: US vs UK
Have you ever wondered what the average vaper looks like? Well of course that very much depends what part of the world you're in! Even though we only have just over ten years' worth of statistics to work with, we do have some indications of who is most likely to try e-cigarettes, but despite having many similarities in culture, the trends between the UK and America have some significant differences.
We've been comparing something of the key factors in vaping culture on both sides of the Atlantic to look see what matches up, and what differences the two markets have!
Flavors
There are around 3,000 e-liquid flavors available in America at the moment, and as it stands this number is increasing by an average of 300 each month. Whilst the FDA could see this number decrease as a result of brands not affording to put products through the expensive regulatory tests, at the moment there are still an unbelievable plethora of options on the market.
On both sides of the pond, tobacco e-liquids and e-cigarettes are the most popular choice. According to ASH, 33% of vapers in the UK prefer tobacco flavors, followed by fruit (22%) and menthol (22%). Tobacco flavors like the ones from Black Note are often favored by e-cigarette users as they are the closest you can get to the real thing without consuming traditional tobacco products. E-cigarettes are now the most popular method of tobacco cessation in America and the UK, so it makes sense that a tobacco flavored product that replicates the smoking experience is a firm favorite.
Men vs Women
In the UK, women are tipping the scales marginally for e-cigarette use at just over half of all users being female. The opposite is true in America, according to CDC data. 14.2% of males in America have tried an e-cigarette at least once, compared with 11.2% of women. At the moment there isn't any clear theory behind the gender divide in e-cigarette use, though in the UK experts have suggested that women may be more conscious of the negative impact tobacco smoke has on their appearance, so are turning to a less harmful alternative to potentially protect their image.
 It is worth noting that on the whole, many e-cigarette brands do appear to be aimed at a more male-dominated audience. If you've ever been to a vape exhibition, you can hardly fail to notice the presence of scantily-clad promo girls touting their brand's wares, with an eye for drawing in potential customers. As with all things vaping, it might take a bit more time to establish why these trends are forming, and it could well be that we start to see an emergence of more female-targeted brands.
Age
The influence of electronic alternatives on under 18s is something that has been hotly debated. Most recently, the US Surgeon General's report has focused on this issue, although it was strongly refuted by many experts in tobacco cessation and e-cigarettes in both America and the UK. It is true that the younger generations between 18-24 form the biggest group of e-cigarette users in America, but there could be a number of reasons for this. Most e-cigarette users are ex-smokers, so those below the age of 25 will have been smoking for a shorter space of time than say a 55 year old who might be set in their ways and less likely to consider an alternative.
The average vaper in the UK is slightly older, with the most common e-cigarette user likely to be in their mid to late thirties.
E-cigarettes have been around noticeably since 2004, so they are still a relatively young product when it comes to looking at consumer trends, and it will take another ten years before we can access any data with real clarity or meaning. But it is always interesting to look at the figures when it comes to building a picture of who e-cigarettes appeal to.
Do you fit the trend when it comes to vaping? What patterns have you noticed amongst your colleagues, friends and family? Let us know on social media or in the comments.
References
http://www.businesswire.com/news/home/20160401005022/en/Technavio-Identifies-Top-Emerging-Trends-E-cigarette-Market
http://www.ash.org.uk/files/documents/ASH_891.pdf
https://e-cigarettes.surgeongeneral.gov/