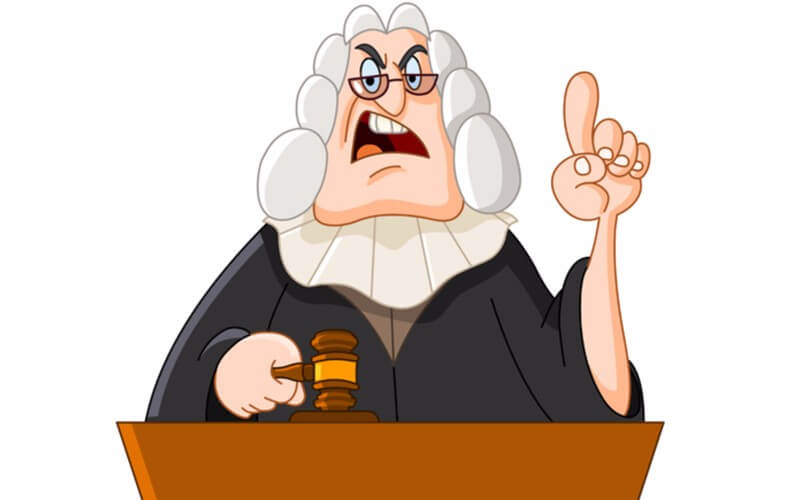 The strangest laws in US history
Another day, another vaping ban. States, cities, and towns are imposing new rules and regulations on the rights of vapers on the regular, which has lead us to think about the strangest laws in US history. Even just a little digging will uncover some true bizarre gems, from way back in history and even new ones from recent years. Here are just a few of our favorites.
Laughter inducing fake mustaches
One day you might find yourself in the state of Alabama, you might, if it's a Sunday, find yourself heading to church. So far, so normal. But, if you're in this scenario and you've overcome by the urge to put on a fake mustache you might want to reconsider. If the fake mustache makes anyone so much as giggle, you could find yourself in trouble with the law. Yes, that's right. It's illegal to wear a fake mustache that could cause laughter in a church. But only in Alabama. Serious, non-funny mustaches are fine. As are real ones.
No pets allowed on the Las Vegas strip
Bad news for animal loving Vegas tourists. There are strict rules about our animal friends on the Las Vegas Strip. In 2012, a law was passed which states pets are not allowed on the Strip except for between the hours of 5am and noon. Though there is some logic to this one, the slightly silly law has quite a serious background. It can about because local authorities found that panhandlers were using animals as props to gain more sympathy from tourists. Still, it's not great news if you want to take your pup for an evening walk.
If you're planning an affair, don't do it in Michigan
While in most places extra-marital activities are just frowned upon, in Michigan your wandering eyes could land you in jail. An act passed in 1931 clearly states that adultery is a felony. And there's extra bad news if you're a single man pursuing a married woman, as you could suffer the exact same punishment as her if you get caught. While we can't say we agree with adultery, jail time seems a little bit on the extreme side, Michigan.
Missouri made yellow margarine a no-no
Back in the day, 1895 to be exact, consuming imitation butter could land you in trouble with the law. The bizarre law was passed in a time when the dairy industry had huge amounts of political clout and politicians and lawmakers would do everything to appease them. By 1902, over 30 states had banned margarine makers from dyeing their products yellow and interfering in the sales of real butter, but the trend started in good old Missouri. Thankfully the law was repealed seven years ago, so now when you're visiting the state you can eat the (fake) yellow stuff to your heart's content.
Cursing, cursing
While the First Amendment is supposed to uphold all citizen's right to Freedom of Speech, a great many of our great states have laws which restrict cursing in public places – particularly in front of the delicate ears of minors and women – which makes them some of the strangest laws in US history. Oklahoma, for instance, has a law which states 'If any person shall utter or speak any obscene or lascivious language or word in any public place, or in the presence of females, or in the presence of children under ten (10) years of age, he shall be liable to a fine of not more than One Hundred Dollars ($100.00), or imprisonment for not more than thirty (30) days, or both.' And Rhode Island has a profanity law which pretty much says anyone found guilty of cursing must put $5.00 in the State swear jar.
A ton of other States have similar laws which are still in force or have only just been repealed. While we know that cursing is not acceptable in every situation, legal intervention seems like a bit of a over-action – do you think it's time other states caught up and banned these bizarre laws?
What's your favorite dumb law? Have we missed any good ones? Let us know in the comments or on social media!
References
https://lasvegassun.com/news/2012/mar/06/commission-approves-strip-animal-ban/
http://www.legislature.mi.gov/(S(cweo4zreqh45nhvecmpbzwz4))/mileg.aspx?page=getObject&objectName=mcl-750-30
https://www.stlmag.com/news/is-yellow-margarine-illegal-in-missouri/
http://www.oscn.net/applications/oscn/DeliverDocument.asp?CiteID=69426
http://webserver.rilin.state.ri.us/Statutes/TITLE11/11-11/11-11-5.HTM
http://www.firstamendmentcenter.org/curses-blasphemy-profanity-laws-still-on-the-books/