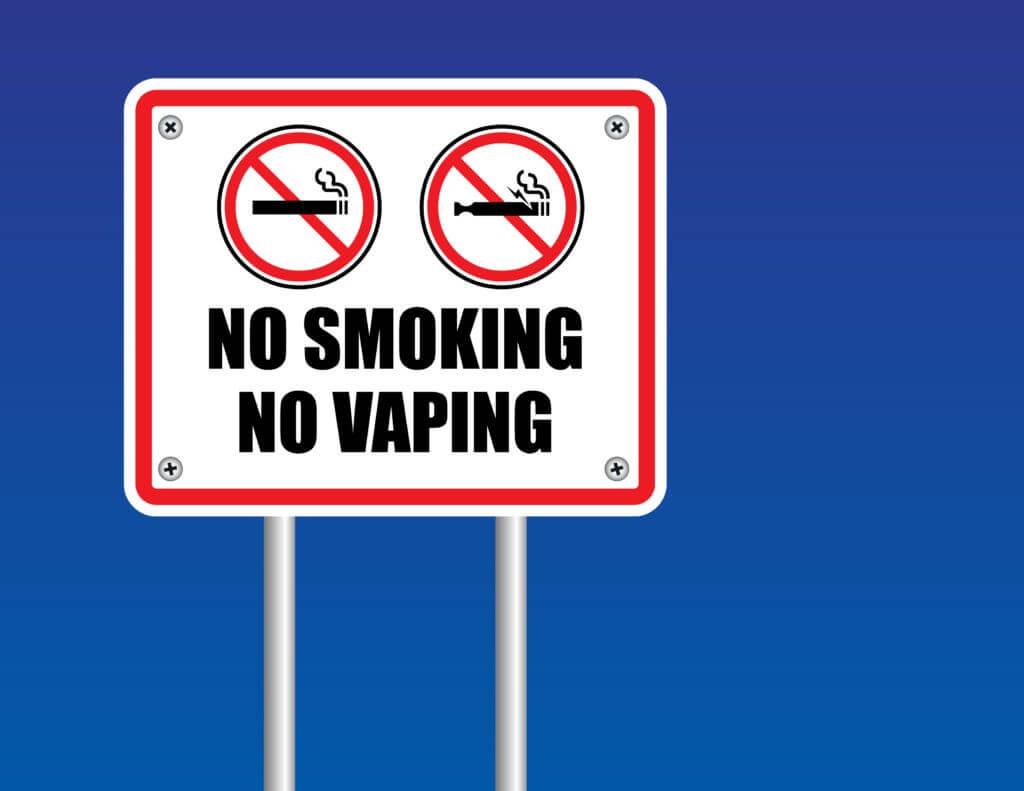 E-Cigarette State Laws
After a long wait the FDA finally came out with its set of regulations for the e-cigarette market in May. While the introduction of these regulations has been a contentious issue that has gained a lot of mainstream attention, state legislators have slowly been creating their own e-cigarette state laws. Here's our guide to these regulations.
E-cigarette state laws vary depending on where you are in the country but when they pursue one type of policy they tend to go about it in the same way…
Statewide Bans
A statewide ban means that you can't vape in public or enclosed spaces.
 It prohibits the use of e-cigarettes in public spaces including bars and restaurants. It also gives communities the power to expand bans and limits the sale of e-cigarettes to those under the age of 21. California has some of the most stringent regulations but it is not alone in its statewide ban.
They also restrict the use of e-cigarettes in bars. Delaware permits its local government to impose stricter vaping regulations while Connecticut does not.
Hawaii has introduced a model similar to that used in Connecticut while also raising the legal purchase age for e-cigs to 21.
North Dakota actually voted in favor of bringing e-cigarette regulations in line with smoking restrictions way back in November 2012. The result was 66% in favor of extending the ban. There are some exemptions but they generally relate to American Indian Religious and Cultural Rituals and private property.
However, the Vermont law will not be officially enacted until 2017.
Partial Bans
In the majority of states there is no formal statewide ban on e-cigarette use in public, but many of the localities within the states have enacted their own bans. Most of these states also ban vaping on school grounds.
– there are 116 different counties that ban the use of e-cigarettes in all enclosed workplaces, bars, and restaurants.
Colorado is another interesting case – e-cigarettes are prohibited on school grounds because there is no FDA approval of them as cessation devices. Only 16 localities outlaw the use of vapes in enclosed public spaces.
19 localities in Florida have enacted bans on vaping inside but all of these still carry an exemption for bars.
Minnesota doesn't have a statewide policy but vaping is prohibited in government buildings, on college campuses, and at health facilities. There are 38 localized bans in place and these tend to reflect other states with a mix of indoor bans with a few exemptions to the standard rules.
Arizona has two counties that limit the use of e-cigarettes in enclosed spaces. However, one of these is not a blanket ban, it includes restaurants but excludes bars from the regulation. Most states fit into this category where there are no formal statewide bans but the localities have introduced their own set of regulations. This makes it really difficult for vapers visiting a state and means you'll always have to ask before using your e-cigarette.
Limited or No Regulation
There are only two US states where the use of e-cigarettes is almost entirely unregulated. Arkansas has no statewide regulations and no localities have outlawed the use of e-cigarettes. The counties can enact regulations as they see fit but none have yet chosen to do so. Arkansas doesn't even have a formal ban on using e-cigarettes in school property but it is generally prohibited.
New Hampshire is the other state where there are limited controls on vaping. You can't vape in educational facilities but beyond that that no other indoor area is covered and localities cannot enact their own regulations.
If you can't find a state on our rundown, take a look at this incredible Wikipedia article that outlines every US state in detail. 
References
http://www.licensetovape.com/e-cigarette-state-laws-guide/
https://en.wikipedia.org/wiki/Regulation_of_electronic_cigarettes
https://en.wikipedia.org/wiki/List_of_vaping_bans_in_the_United_States
http://publichealthlawcenter.org/resources/us-e-cigarette-regulations-50-state-review
With a passion to educate through my writings and a passion to help others, I found my place here at Black Note. Being that I am a former smoker who quit smoking because of vaping, I knew I could help others do the same. Working for Black Note is a true blessing. Not only do I help educate vapers on a daily basis through my writings, but I am also enjoying the benefits of working with an amazing team and sharing an authentic tobacco solution with the vaping community.
Latest posts by Michael Grey (see all)