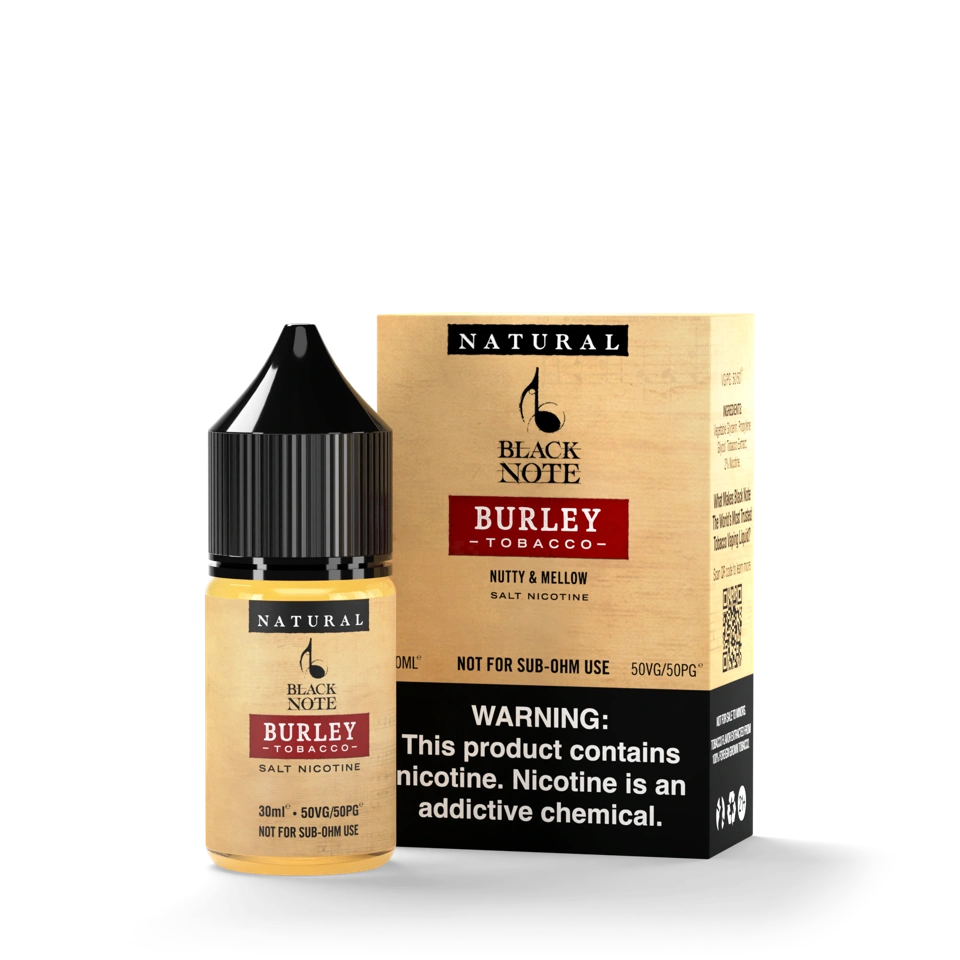 ---
Black Note Burley E-Liquid
Burley tobacco provides a balanced, mellow and nutty experience. Cultivated on the foothills of Italian volcano Vesuvius, the tobacco is sun-ripened, shade-cured and bursting with a savory flavor.
---
History: White Burley tobacco was discovered in 1864, when a man named Mr. Webb began growing Kentucky seed with a form of albinism. The midrib of green Burley tobacco in the fields is still white today, and the light, air-cured tobacco is mainly used for cigarette production. Burley tobacco was introduced in Italy in 1891, where it found ideal growing conditions around the Vesuvius volcano near Naples.
Note: The process only works with fresh water; tobacco dampened by salt water is a total loss.
Additional Information:
Naturally Extracted from real tobacco using only the best leaves and the best part of the leaves
No artificial flavors, sweeteners, or synthetic nicotine
No Diacetyl, Acetyl Propionyl, Ethylene Glycol, Diethylene Glycol, Acrolein and Acetoin
Small Batch
---