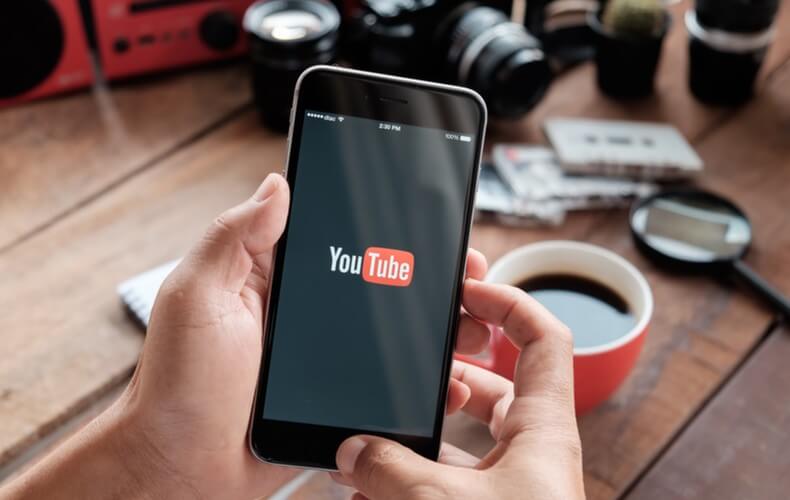 8 must watch vaping YouTubers
Two things have increased in popularity over the last ten years: vaping YouTubers. While there's probably not a correlation to be found, here at Black Note we're pretty partial to both of these things, so we thought we'd bring you our favorite vape loving YouTubers so you can find a new go-to channel. These vapers all cover news and reviews, and we think they're pretty damn awesome too.
Ruby Roo
One of two only female vapers on this exclusive list, Ruby has been making videos for the best part of 3 years. She's amassed a fairly big audience of 300,000+ subscribers for her regular videos featuring reviews, advice, and tutorials. She's an interesting character, with a large backlog of videos to get stuck into. If you want straight forward reviews and no-nonsense advice, Ruby Roo is the channel for you.
You can become part of the Ruby Roo Ruby Crew here.
GrimmGreen
Nick is one of the most popular vapers on YouTube. He's vocal about having used vaping as an effective way to kick his tobacco addiction so he's a pretty popular poster boy for those who want to quit smoking. He often offers quick reviews and sound advice for vapers of all kinds.
You can watch Nick's videos here.
Plumes of Hazard
If you're less interested in the same old, same old when it comes to YouTube, Plumes of Hazard is a great channel to check out. It's less of your standard reviews and advice, and more a bunch of good friends talking about vaping and a whole load of other great stuff. They host regular Google hangouts, and you can witness the fun (and chaos) by subscribing to their YouTube channel.
Smokie
One of the smaller channels on this list, Smokie is not to be overlooked. His channel is the place to go if you want informative yet fun videos that aren't a million years long. You might be particularly interested in one of his most recent videos, too. Just sayin'.
You can subscribe to the channel here.
AbbyVapes
One of two female vapers on this list, Abby has been making videos since 2014. She was pulled into the world of smoking while at college, thanks to the popularity of social smoking, but has since switched over to vapes. Her videos aren't the highest quality in the world, but that definitely doesn't mean that they're not worth a watch. Her style is pretty succinct, so you won't be bored to death by 30 minute long videos.
You can check out Abby's channel here.
RiPTrippers
Though not to everyone's tastes, there's no denying that RiPTrippers is one of the most popular vaping YouTubers with nearly 800,000 subscribers. His videos can get a little lively, but if you can handle the exuberance there's some really great reviews and advice for vapers hidden away amongst the slick production and hand gestures. His channel is here, but be warned there is a lot of fast talking ahead.
PBusardo
If you're looking for a channel that's a little more low-key, the videos made by Phil Busardo will be right up your street. Phil's been making vaping videos for other five years now, so he's perfected his style and cemented himself as a vaping veteran. With a background in engineering, you can count on the PBusardo channel to come at vaping from a more technical standpoint.
You can subscribe to his channel here.
VapingwithTwisted420
The popular channel built up by Richard Mallard offers reviews, tutorials, and even vlogs with insights into the life of a passionate vaper. It hasn't always been this way though, as he actually started out by posting videos about car stereo equipment. The car stereo industries loss is the vaping community's gain! VapingwithTwisted420 is updated almost daily, so subscribing to the channel means you'll never be out of interesting, engaging vape related content to enjoy.
You can check out Richard's videos and subscribe here.
Who are your recommendations for the best vaping YouTube channels? We're always on the lookout for more people to watch, so share your suggestions down in the comments or on social media.